Being thrust into the limelight is no easy task, especially when you're a 19-year-old college student.
So what happens to the daughter of two celebrities when she innocently posts a picture of herself with her new boyfriend on Instagram?
Ava Phillippe recently found out.
---
The University of California, Berkeley student is the daughter of the '90s dream couple—Reese Witherspoon and Ryan Phillippe.
Witherspoon and Phillippe famously got together at a young age over 20 years ago. They share two children, 19-year-old Ava and 15-year-old Deacon.
Ava is often compared to her famous mother. They do bear a striking resemblance.
Ava recently posted a picture with her college beau, adorably showing the world how smitten they are with each other (click through to see both adorable snapshots).

However, the internet could not let the pictures go by without pointing out a resemblance between Ava's boyfriend and her father.

Instagram

Instagram

Instagram

Instagram

Instagram

Instagram

Instagram
Some of the teen's followers stuck up for her taste in men.


Instagram

Instagram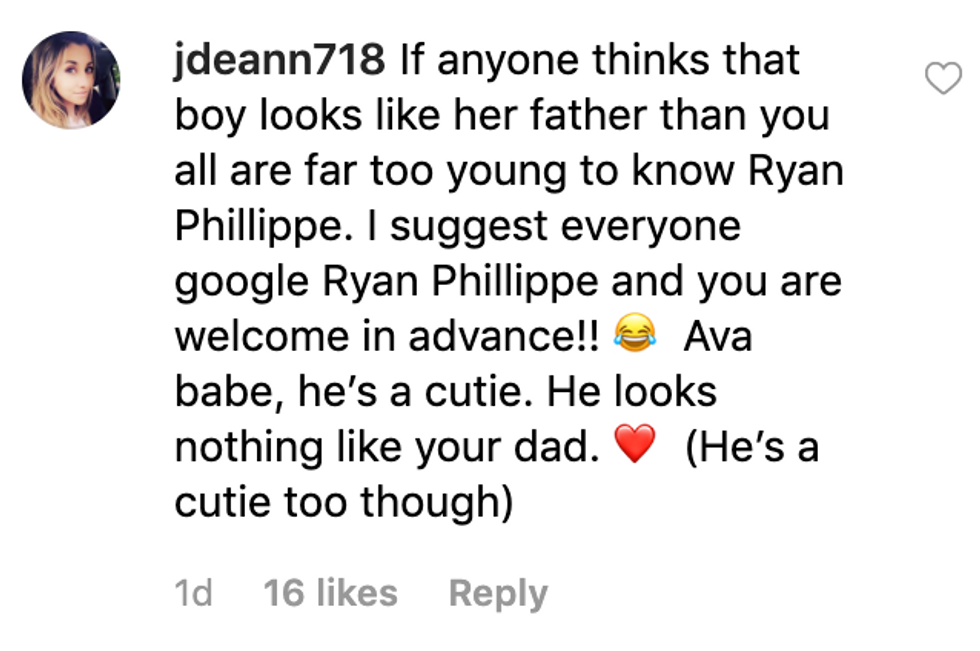 Instagram
FYI, this is a younger dad Ryan Phillipe with Ava.
One fan was so adamant with their defense of Ava that Ava herself replied with her own brand of thanks.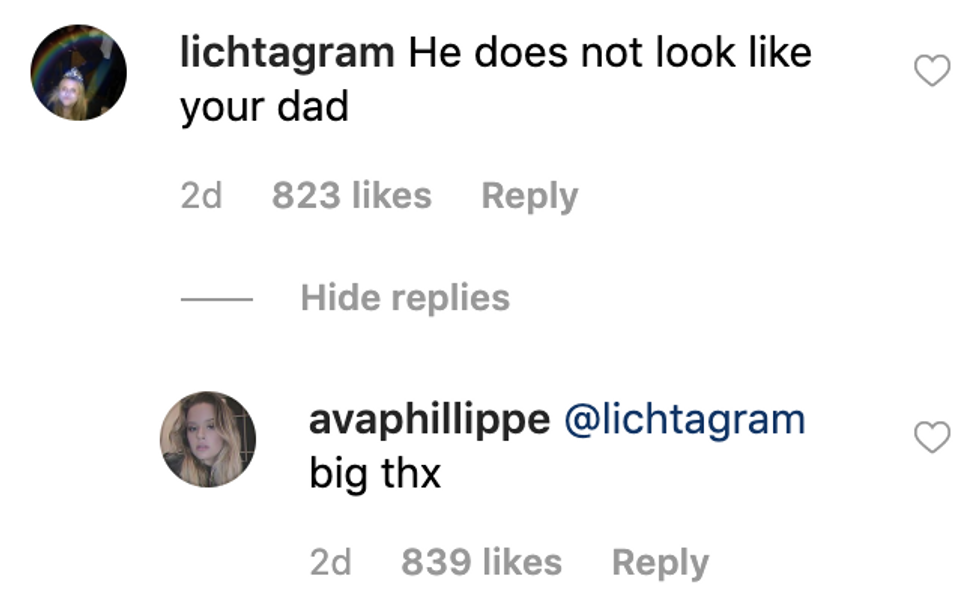 Instagram
Follow your heart and ignore the haters, Ava!
Ava's parent's big hit team up was 1999's Cruel Intentions, a modern retelling of Dangerous Liaisons for a younger crowd. You can get Cruel Intentions here.