When a male TV host casually asked his female co-presenter to compete against him in a cotton candy eating contest, he underestimated her potential for devouring the competition.
In a video that has gone viral, the woman inhaled the fluffy mound of sugar in three seconds, leaving her competitor in the dust.
---
Prior to being owned by his co-host, the man bragged about how quickly he can eat a cotton candy during a program broadcast on Zhejiang TV station.
Little did he know who he was up against.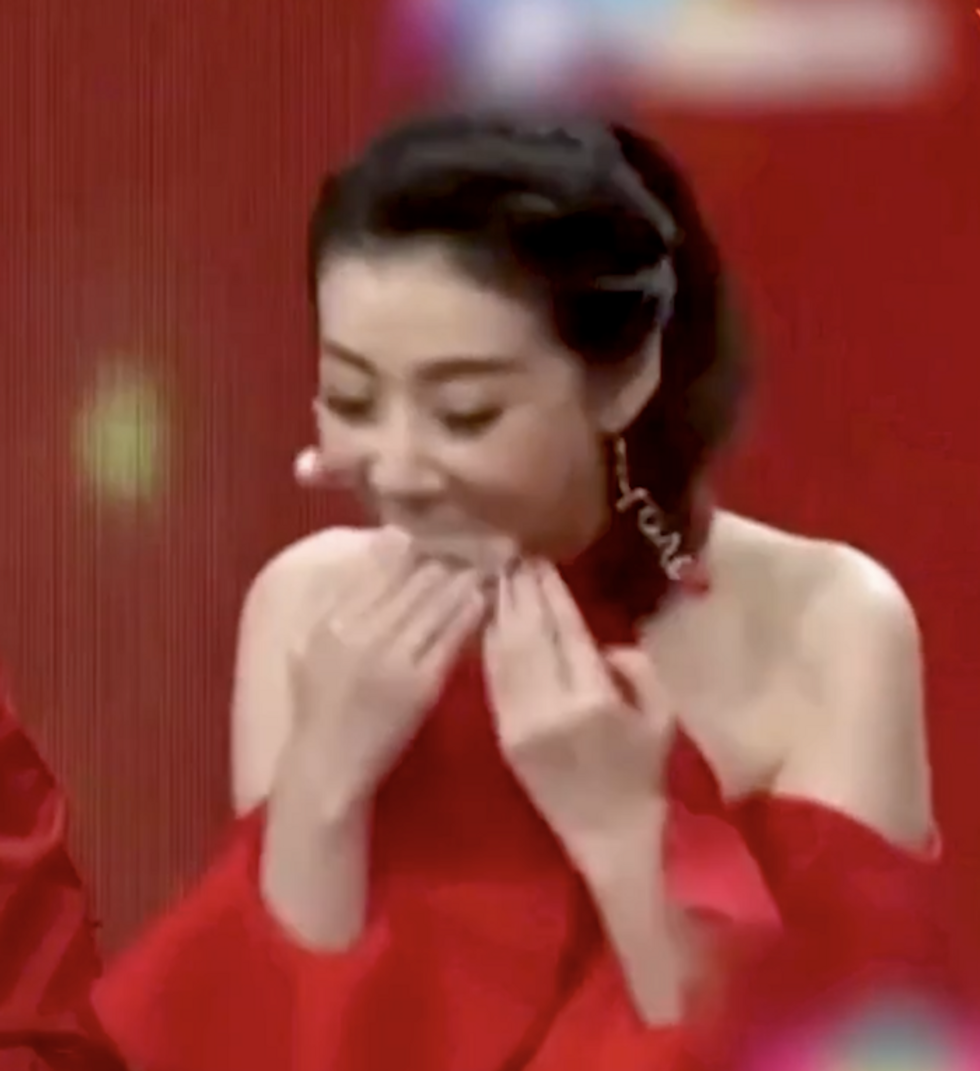 Shove with love.(The AIO Entertainment/YouTube)
The unnamed woman had a strategy off the bat: to ditch the stick holding the concoction altogether. After being given the signal, she ditched the wand and wolfed down the sweet cloud of spun sugar while her competitor still held a firm grip on the candy stick.
The video is equal parts fascinating and hysterical to watch as the fearless co-host furiously shovels the wispy treat into her mouth like a carnivorous beast, but then recovers quickly with a coy little smirk towards the camera. I still have grace, her twinkling eyes seem to say. And we bow down to the champ.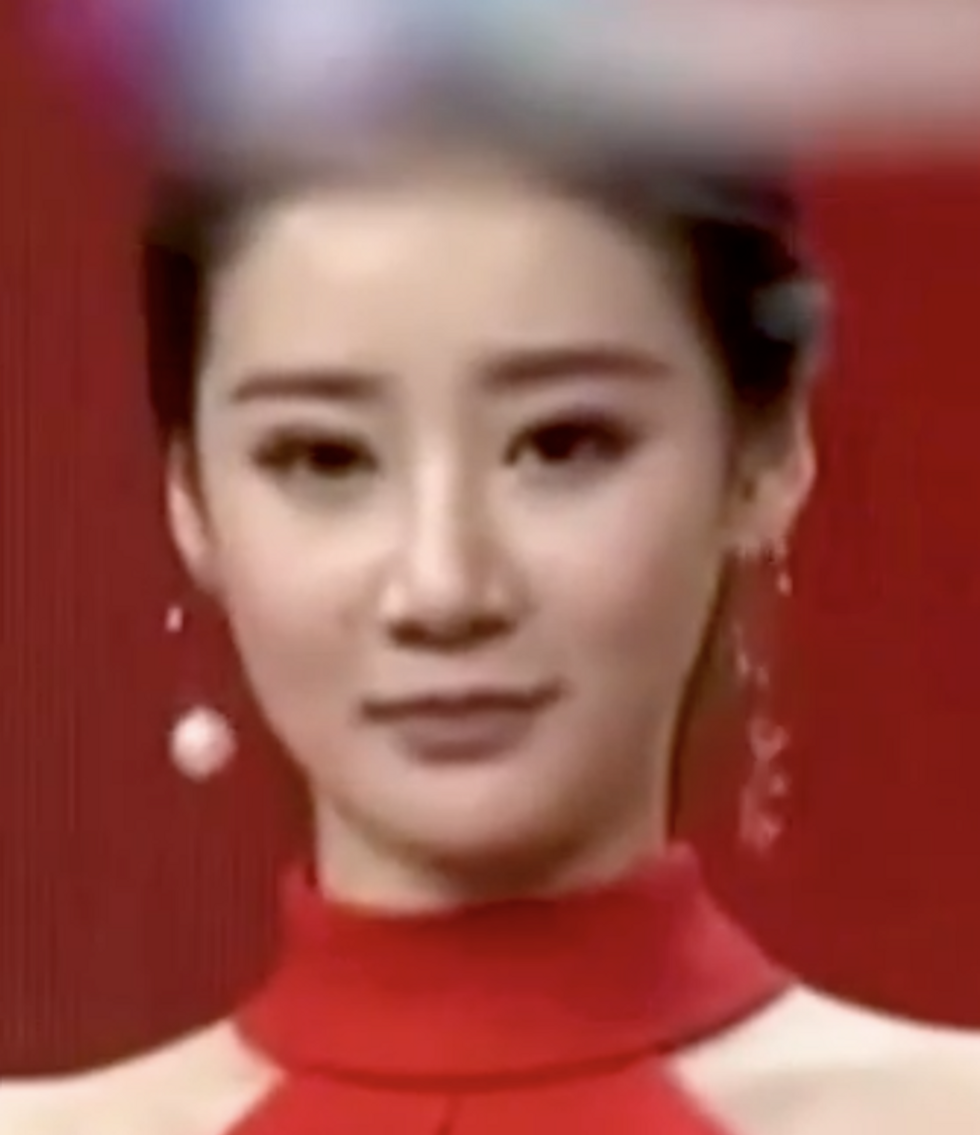 You want a piece of me?(The AIO Entertainment/YouTube)
Meanwhile, her counterpart is still holding the stick and laboring away gnoshing on the carnival candy. He is oblivious to the fact that the competition was over when it started. Was he eating his words from before the challenge as well?
Someone should've informed the stupefied male host that actually enjoying the flavor of the candy was not an option if he was planning to crush it.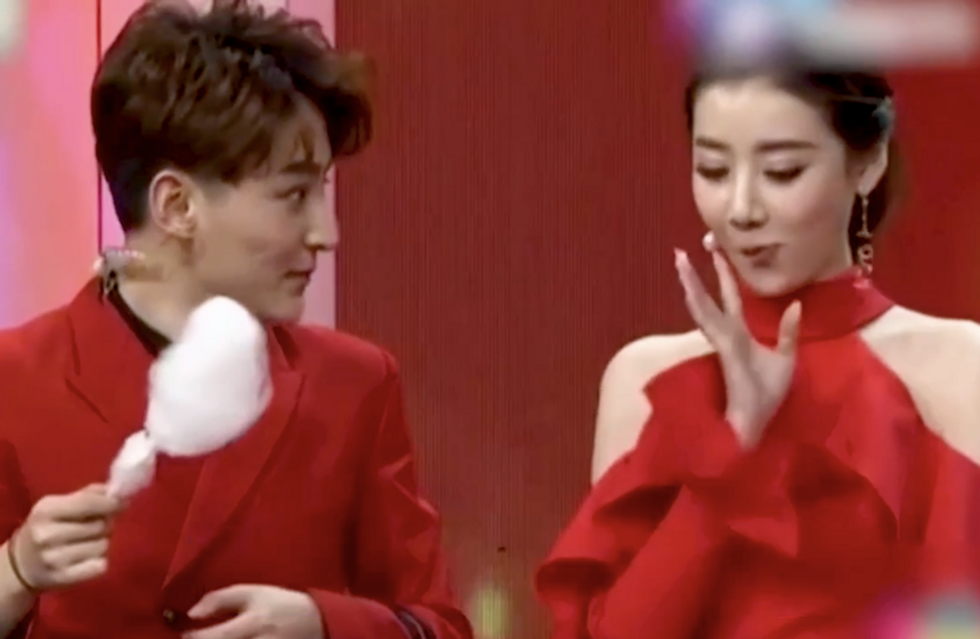 Wait, you're done???(The AIO Entertainment/YouTube)
The mesmerizing clip went viral on a Chinese video sharing site Youku before exploding as a GIF on Twitter with over 140 thousand likes.
This warrants repeat viewings. Because it keeps getting better with each playback.
This user's observation nails it.
The event is worthy of a commentary of Olympian proportions. Unfortunately, it's just too short.
Well, it's not like it's melting.
It's all about sticking that landing. And she was SOLID.
People loved how the woman gave off a demure sensibility as if nothing happened.
She's given major Internet props.
Someone else proposed the challenge, but it's doubtful anyone could beat this champ.
Let this be a lesson for all. Never take your time savoring fairy floss.
A metaphor in life.