A curvaceous redhead has revealed how being mistaken for a burlesque dancer led to her becoming a high flyer in the flamboyant art – despite being a size 18.
Now, Ginger Snaps, also known as Wendy Sanders, 36, has combined her variety performance with aerial skills – creating an unmissable spectacle, her flame-colored hair flowing, as she spins from the ceiling on a hoop, in saucy lingerie.
---
Determined to show that big girls can be super-sexy, Ginger, of Austin, Texas, who began performing nine years ago, said:
"When I first started being a plus size performer, I did get some people who refused to cast me. They said it was because of audience demand, but I know people love seeing me on the stage."
She added:
"I have won the best burlesque performer in Austin for the last two-years running, so it shows that people do want to see me."
"I want to encourage larger people to take up burlesque, as it's totally liberating. You just have to move past your fear."
"As far as I'm concerned, if someone tells me I can't do something, it just makes me more determined to pull it off. "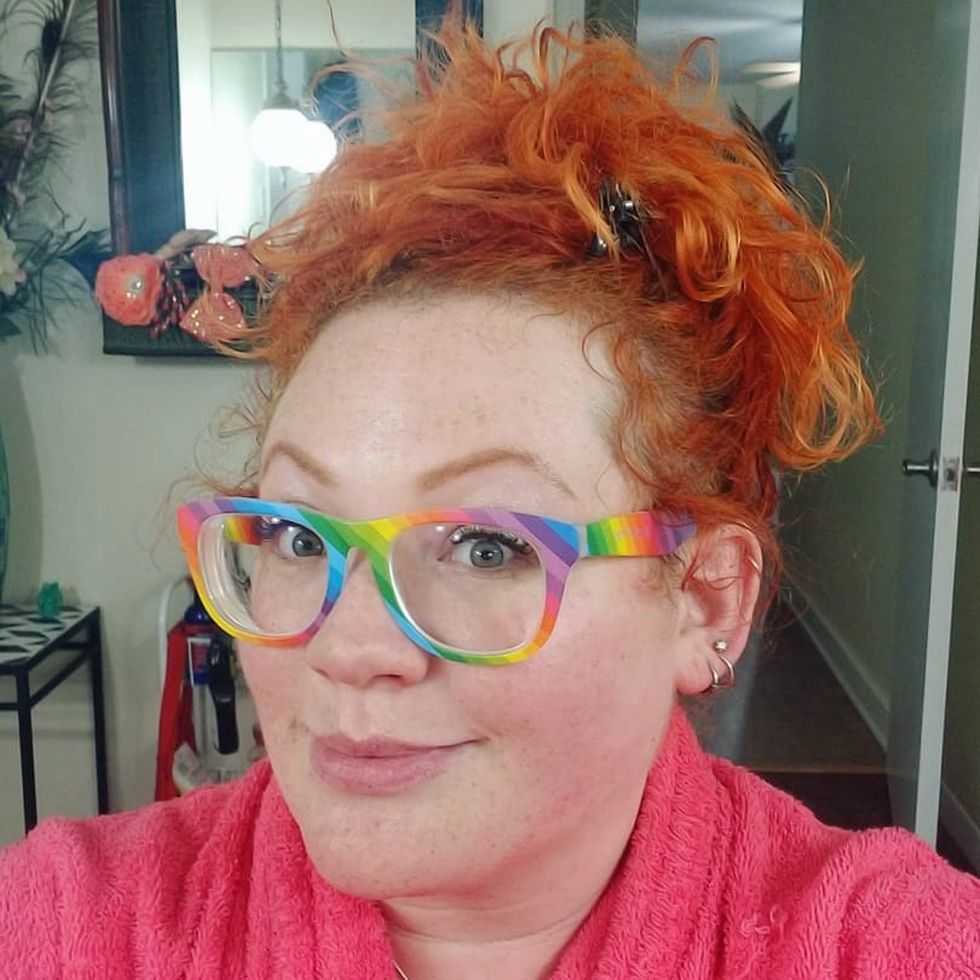 Ginger has made burlesque part of her career (Collect/PA Real Life)
Ginger, who now lives with her software developer partner Joe Langeway, 34, was curious to find out about burlesque, after being regularly mistaken for another performer.
She laughed:
"I'm not sure who people thought I was, but it came up quite a bit, so I must have had a lookalike."
"As a result, I checked out burlesque online as I didn't know much about it, and I realized I should give it a go!"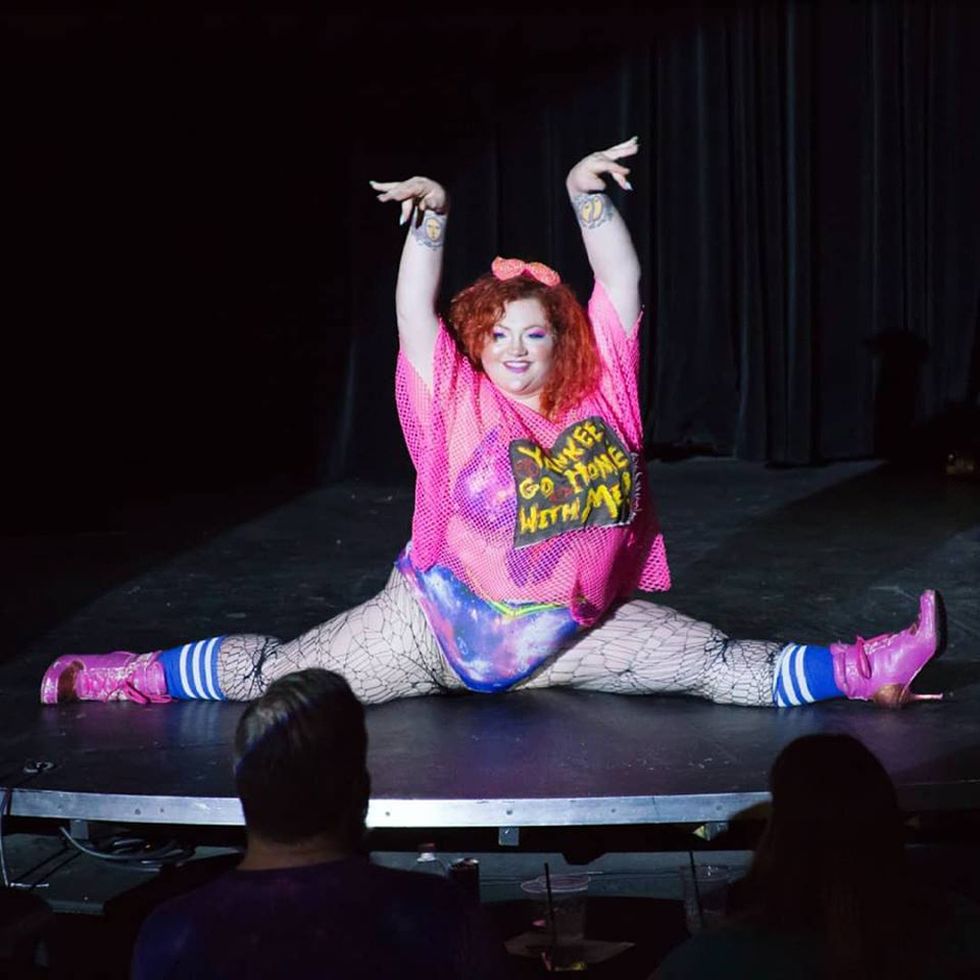 Ginger performing (PA Real Life/Fernie Renteria)
She added:

"When I was at college, I started taking dance classes and I was running a Rocky Horror class, too, so this sort of thing seemed like a natural transition."
Without anywhere to learn nearby, Ginger started watching YouTube videos and teaching herself, before plucking up the courage to join a local troupe.
She said:
"The first time I performed burlesque, I absolutely loved it. I look back on it now and laugh, because I had so much clothing on. As I've got more experience, I've also gained so much more confidence."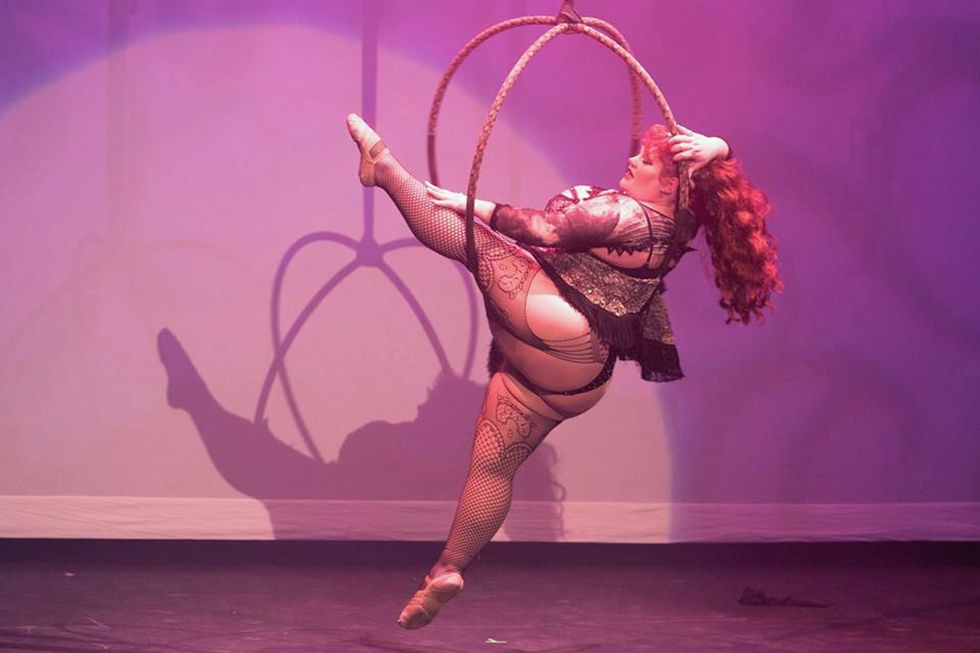 Ginger Snaps has been performing for nine years (PA Real Life/Steve DeMent Photography)
Moving in theatrical circles also led to Ginger learning another skill not normally associated with plus sized performers.
She continued:
"I did a few shows that also featured aerialists and my boyfriend at the time was working on a website for them."
"He ended up with lots of free credits for classes, but he didn't want to use them. I decided I would, although I was really terrible at my first class and spent about seven months just falling over before I managed to do anything."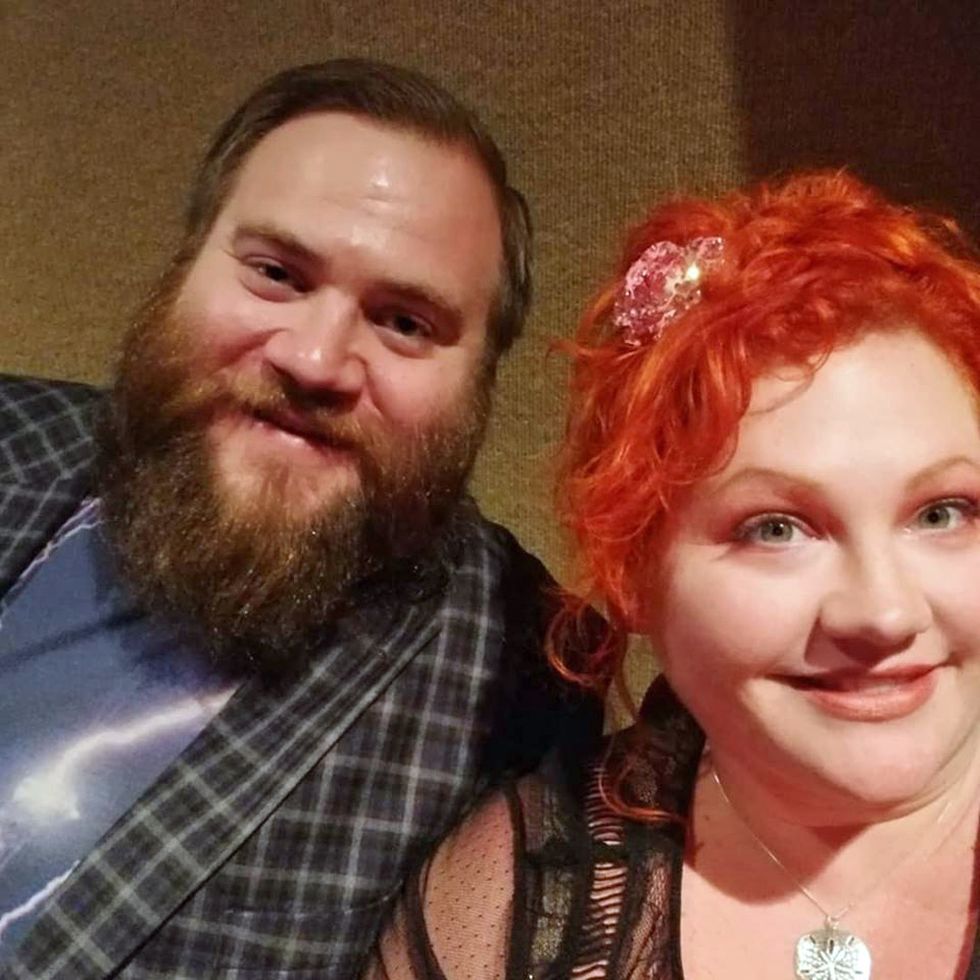 Ginger and her boyfriend Joe (Collect/ PA Real Life)
Formerly a full-time wig and makeup artist, this has now taken a back seat to burlesque and aerial arts, which have become her main career.
Ginger explained:
"I was working as a wig and makeup artist – which I still do a bit of – when I got into this."
"Now I also teach burlesque and lyra, a type of aerial art, as well as being a performance manager and producing some of my own shows and festivals. Last weekend, I even organized the first plus size burlesque festival."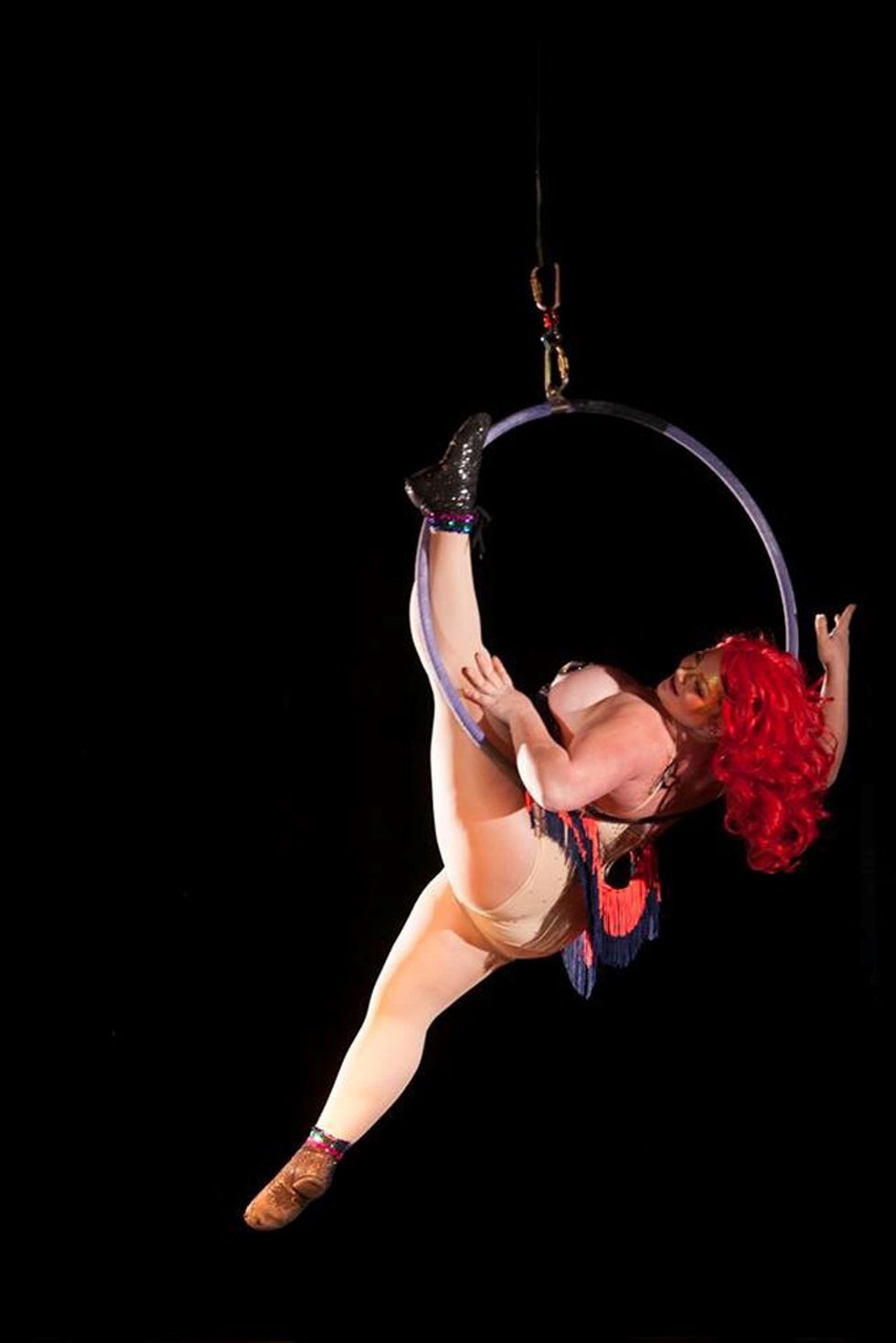 Ginger on stage (PA Real Life/Steve DeMent Photography)
Ginger admits that, as a larger lady, she cannot do the most nimble dance moves, but believes that they can be a problem for anyone.
She said:
"I do moves that work for my body, but so do all performers."
"I have thin students whose legs might be shaped differently, meaning they can't do the same things as some of the others."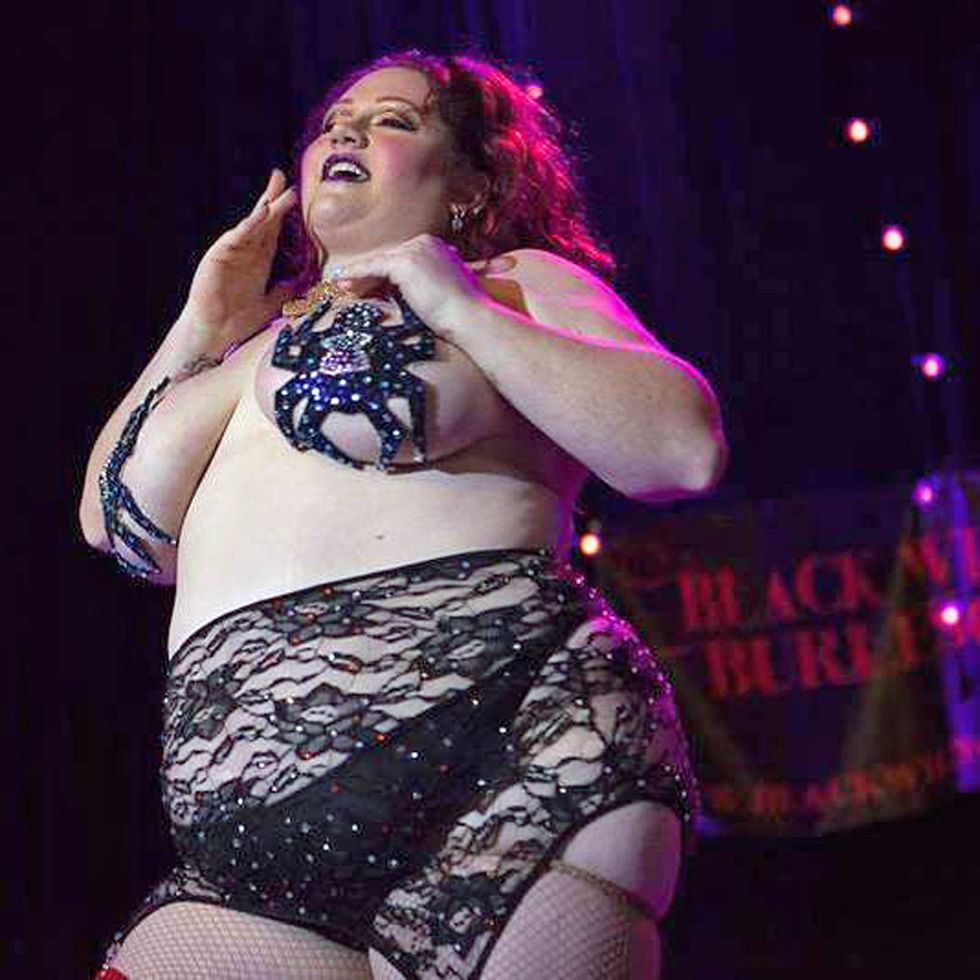 Ginger on stage (PA Real Life/Steve DeMent Photography)
Now she is keen to encourage more plus sized people to join her as burlesque artists.
She said:
"Yesterday I had a workshop with 12 plus size people, who could do all the moves."
"People are told they can't do this, because they are plus size, but that's simply not true."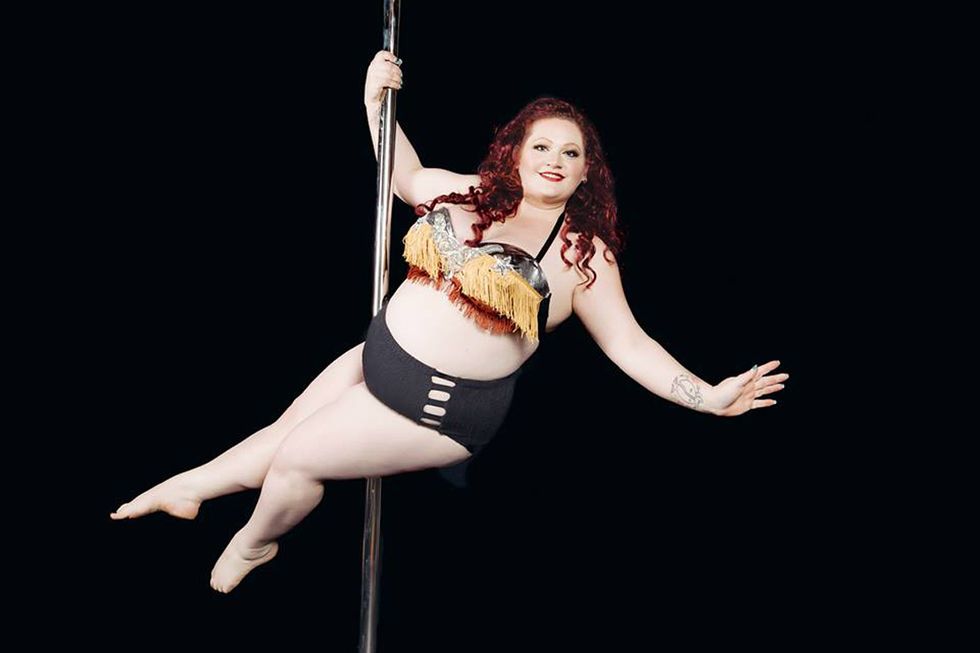 Ginger performing her aerial skills (PA Real Life/Steve DeMent Photography)
She continued:
"One girl told me some of the studios she tried had said they had a 200lb weight limit for using their equipment. That's ridiculous, because you can have a few 120lb people on the same piece of equipment, so how can you ban a single 200lb girl from using it?"
Ginger is now keen to wipe out any stigma against larger ladies performing.
She said:
"My mission is to get plus size burlesque and aerial performers representation and to get studios to encourage people of all shapes and sizes to perform."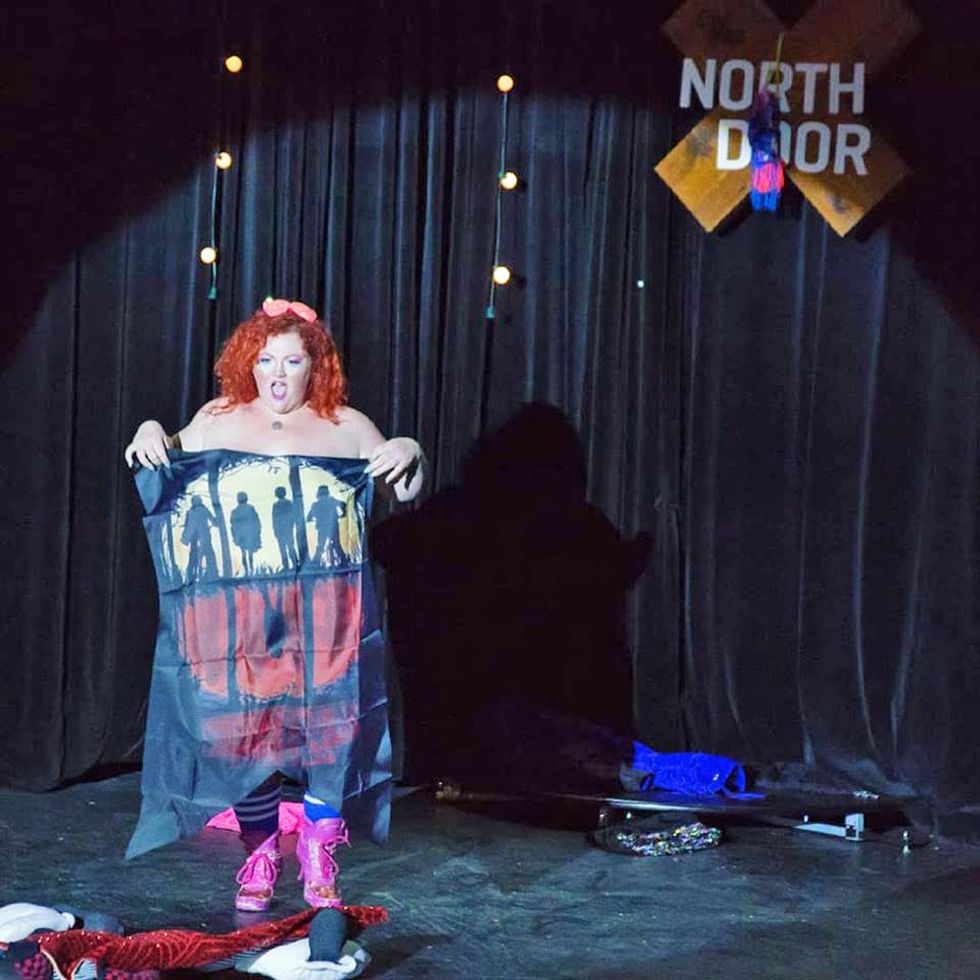 Ginger performing (PA Real Life/Fernie Renteria)
She added:
"No one who is larger is going to take it up if they don't see plus size performers out there."
"There are aerialists who have limbs missing so just being plus size shouldn't stop you."
For more information, visit www.gingersnapsburlesque.com

A version of this article originally appeared on Press Association.