Pint-sized powerhouse Kymani Bartlett is just eight years old, yet she can already lift 15kg or 33lbs—the same weight as a child of three.
Training five times a week, the Australian youngster enjoys gymnastics, netball and high intensity drills more commonly associated with Olympic weightlifting—including squats, burpees, kettlebells and planks.
She has won an international fitness competition and her mum, Maali, 39, and dad Haeata, 36—who have five more children, including identical triplets—say she first began copying their workouts at a year old and joined special children's gym classes when she turned three.
Explaining how her daughter now trains five times a week—fueled by protein shakes—and happily "holds her own in a class full of adults," Maali, who owns a hair salon near her home just outside Sydney, said:
"We are an active family, so Kymani has been around sport and fitness her whole life. I have videos of her at about a year old copying her dad and I doing burpees."
"We don't want to push her strength-wise too soon, as she's still growing. For now, she is working on her form, so that she has that base level of fitness to build on."
"Luckily, we've received no negativity. Anyone who knows us also knows that Kymani loves fitness, and it's certainly not us pushing her—if anything it's the other way around!"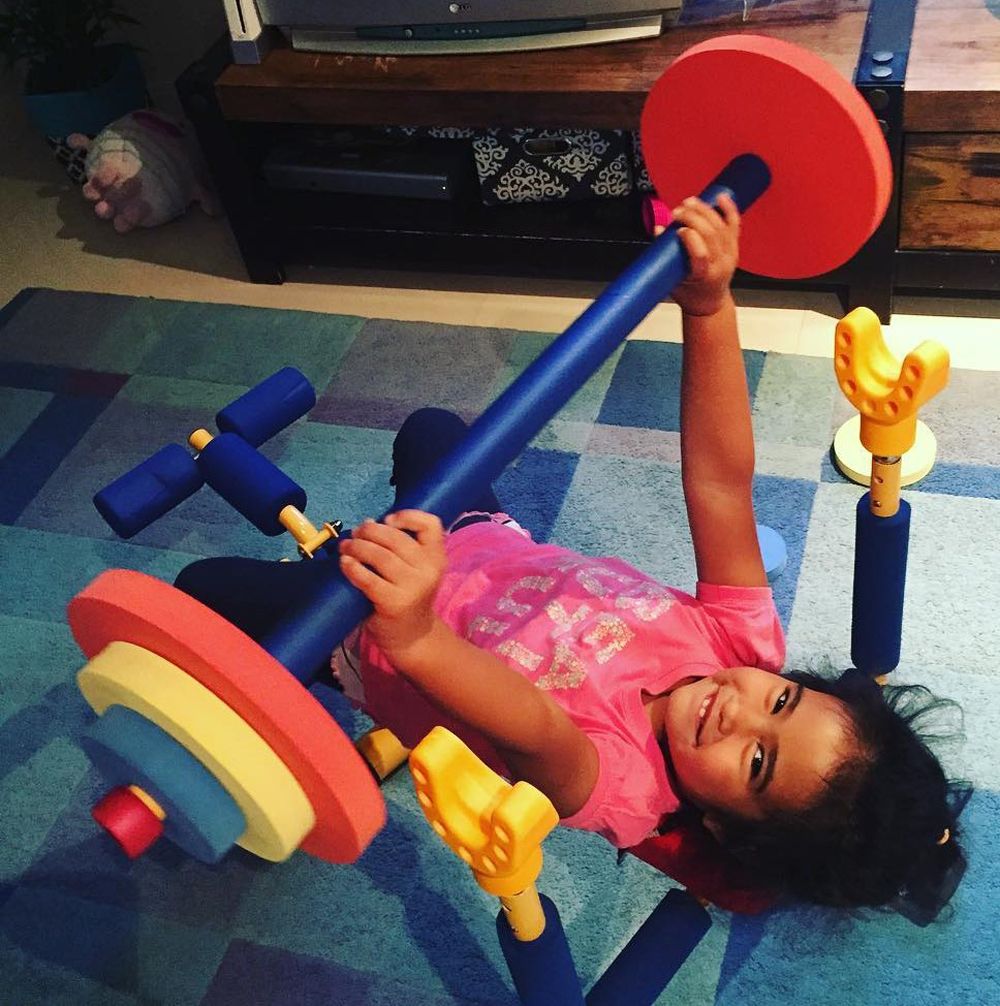 Kymani working out as a youngster (PA Real Life/Collect)
Kymani is in good company, as triplets Jayda, Mia and Shante, 19, and her other siblings Sharleze, 10, and Ayla, three, also enjoy being active.
She was just one when she first started aping Maali and Haeata, who owns a tiling business, when they worked out.
Her mum recalled:
"We would bring her along to the gym and put her in the little creche area where we could still see her. She'd copy us as we did various movements."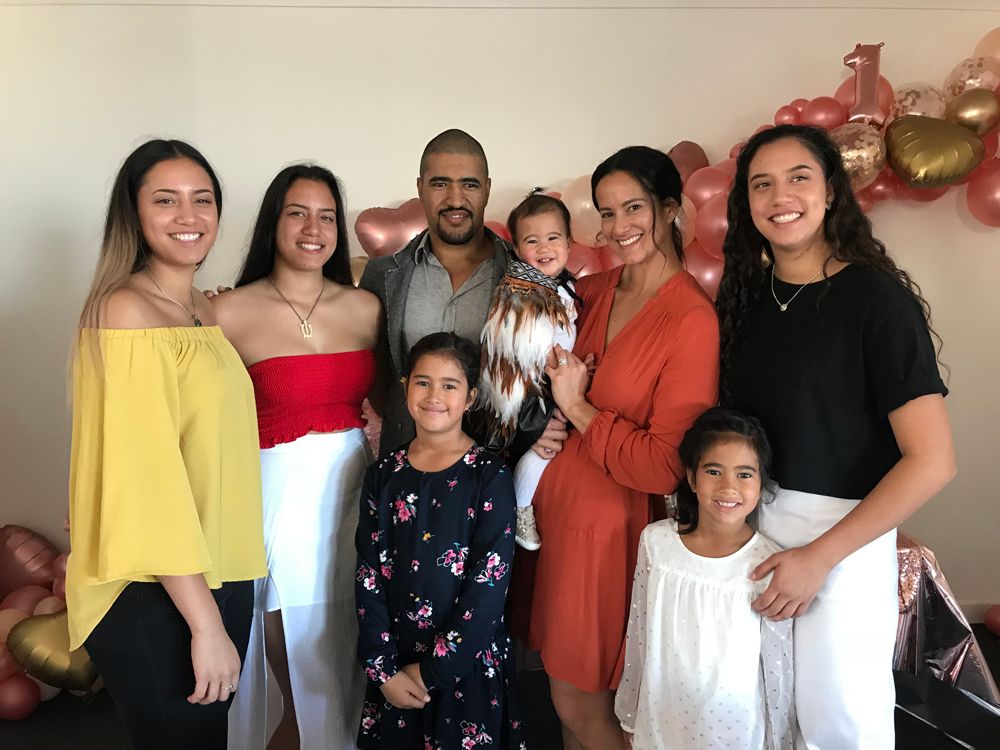 (Clockwise) Jayda, Mia, Haeata, Ayla, Maali, Shante, Sharleze and Kymani (PA Real Life/Collect)
She continued:
"Out of all our children, she is the one that has taken to fitness the most. My husband is delighted that he's got his little athlete."
A natural sportswoman, Kymani joined special children's classes at the local gym when she was three—doing cardio exercises like skipping with other young children and amazing those around her with her skill.
"All the adults in the gym would watch her workouts. She's always been a little superstar there."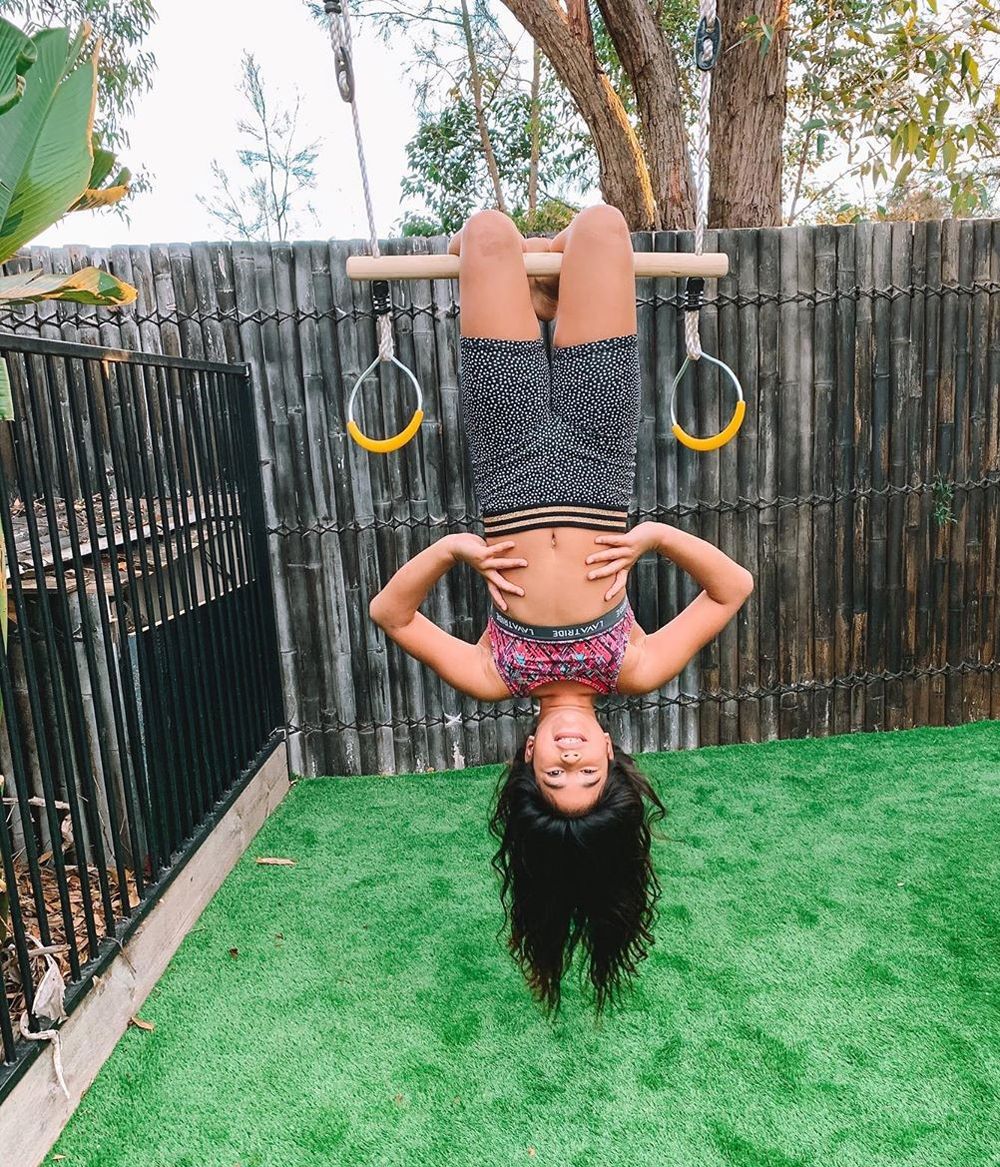 Kymani (PA Real Life/Collect)
Then, about two years ago, she took up gymnastics and netball, with the full backing of her parents, who believe that sport keeps youngsters out of trouble, encourages them to socialize and teaches them to be "gracious in defeat."
"She trains so much, she is almost too busy to misbehave. My triplets were the same. They were focused on their various sports clubs, so there was no hanging about in the streets, loitering, like teenagers can sometimes do."
"Not only does fitness keep kids healthy, but it also teaches them things like teamwork and how to be gracious in defeat."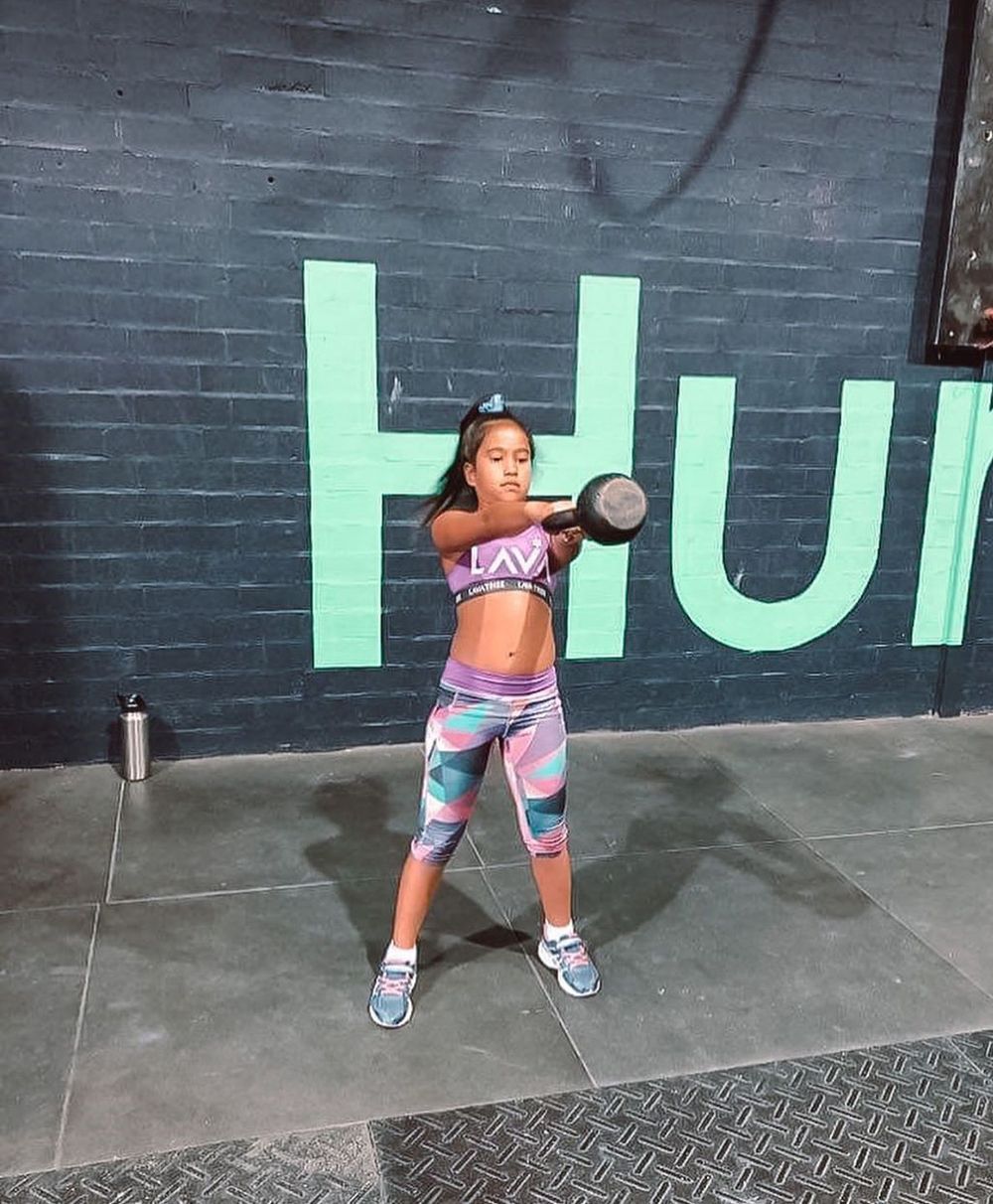 Kymani (PA Real Life/Collect)
Now, Kymani practices gymnastics three times a week, netball once and dedicates another day to a more traditional gym workout.
Maali said:
"On her gym day, Kymani does things like box jumps, squats, rowing, burpees and so on."
"She'll incorporate her gymnastics with other disciplines, like weightlifting and cardio."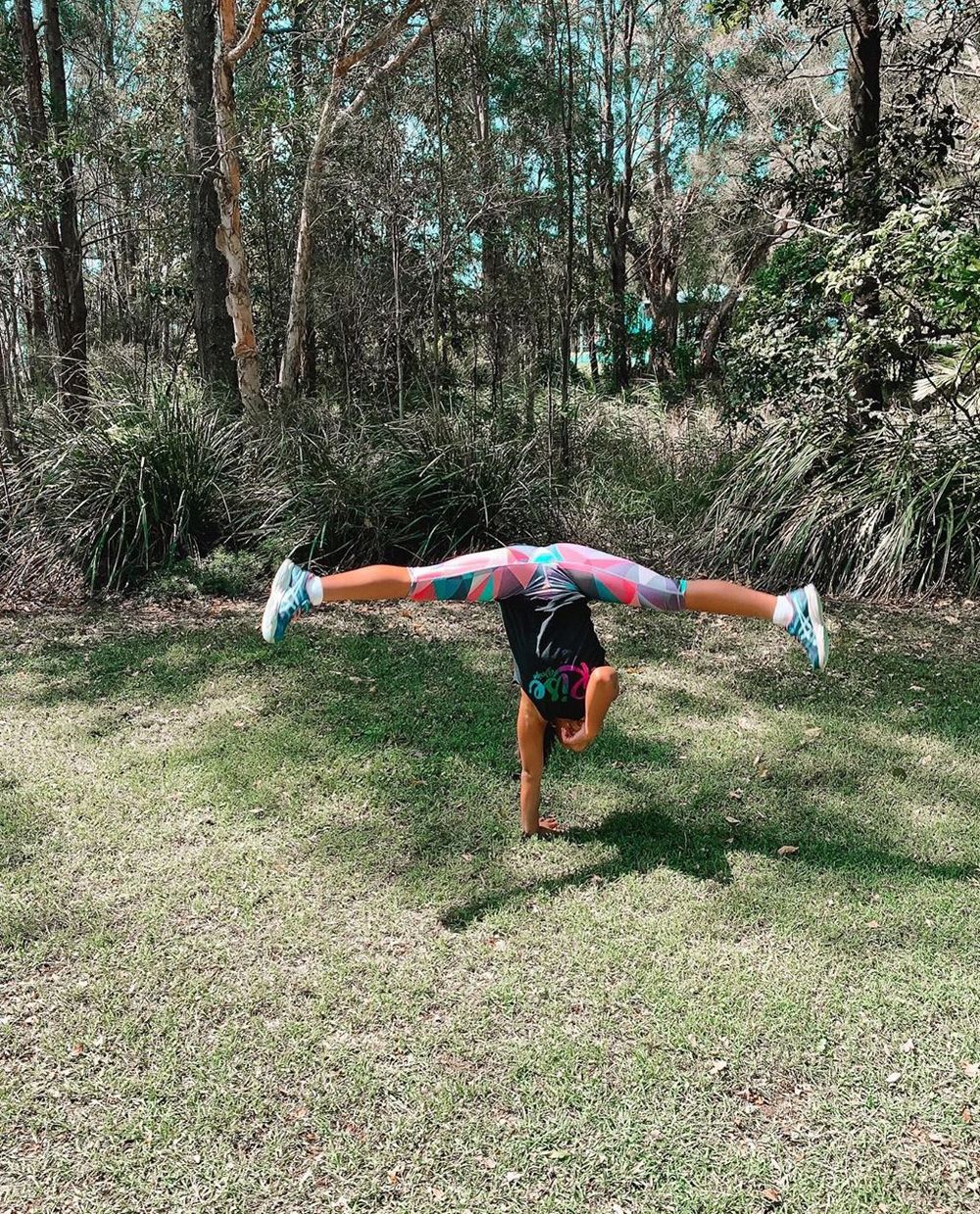 Kymani (PA Real Life/Collect)
She added:
"Right now, she can lift about 15kg (33lbs) above her head, but we don't want to push her too hard. It's about taking it slow and being controlled and safe rather than pumping iron."
And Kymani's dedication has paid off, as she has already taken part in two online worldwide competitions, where she will film a workout and get ranked by a panel of judges.
Coming second on her first attempt, she was delighted to score the top spot last year.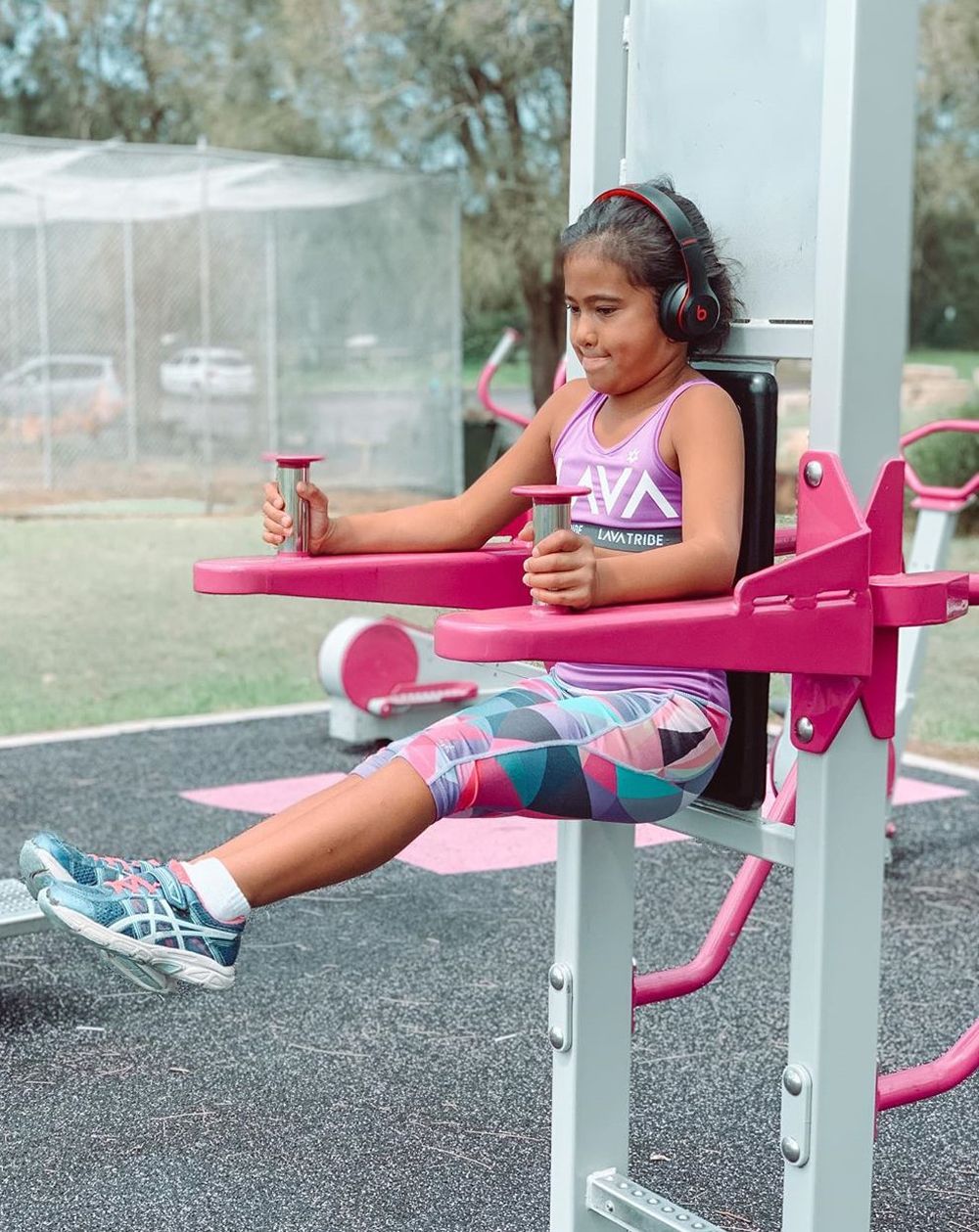 Kymani (PA Real Life/Collect)
Another key element of staying fit is her diet and her parents ensure that she eats healthy, protein-packed meals, to give her muscles a chance to recover after each work out.
"We're really trying to focus on fueling her body and making sure she eats enough of the right things."
"Don't get me wrong, she still loves cake, lollies and ice cream, like any child, but if she has worked out, we will make sure she has lots of protein afterwards."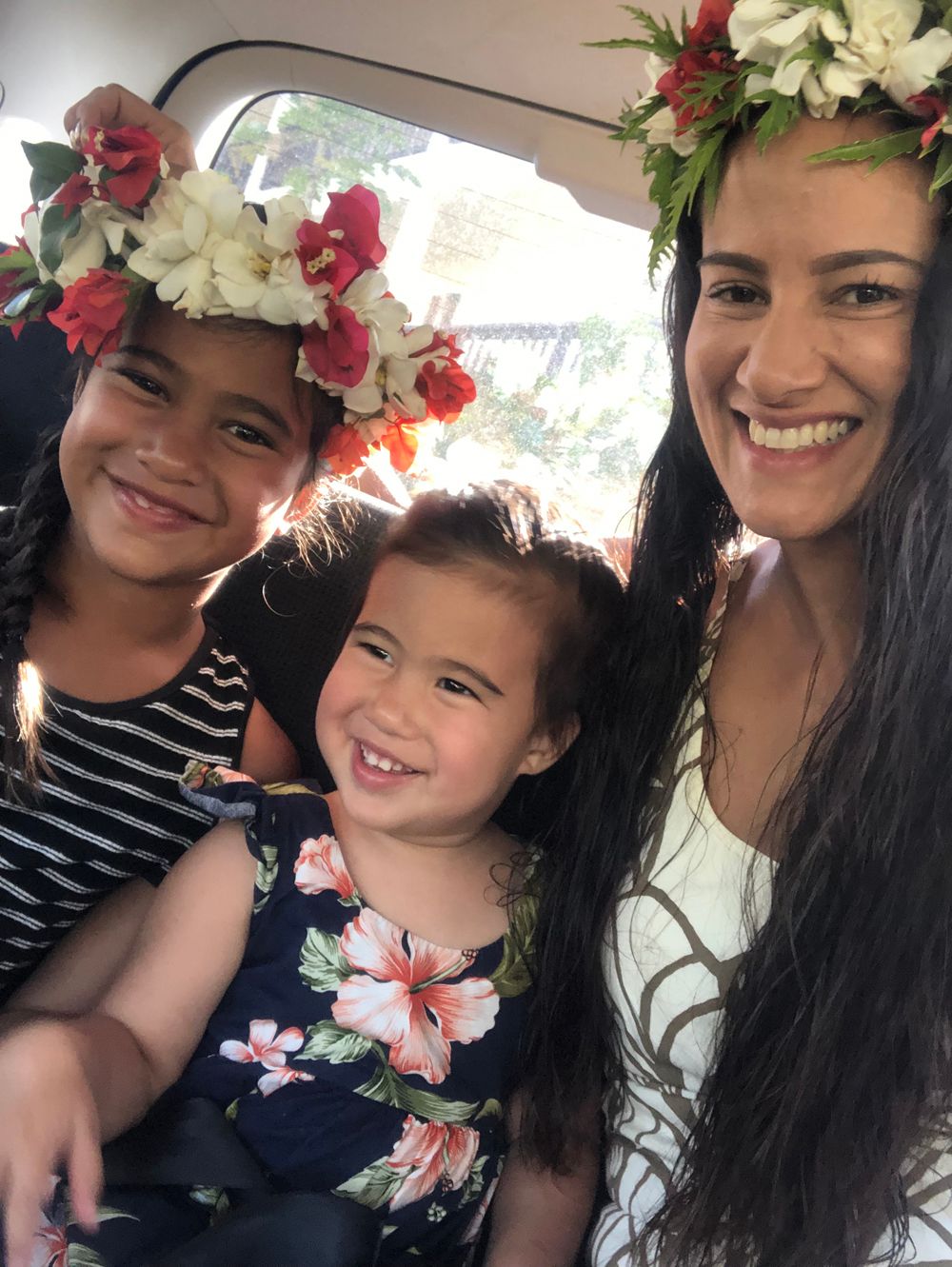 Kymani, Ayla and Maali (PA Real Life/Collect)
"She mostly has what Haeata and I have, which will be something like chicken or fish with lots of vegetables, and sometimes she has a kids' protein shake or supplement too."
"If anything, she probably eats more, calorie-wise, than most children her age, but it's all about giving her the right food to fuel her body and protect her muscles."
By sharing her daughter's story, Maali hopes to teach others about the benefits of getting children into exercise and the importance of following a healthy regime.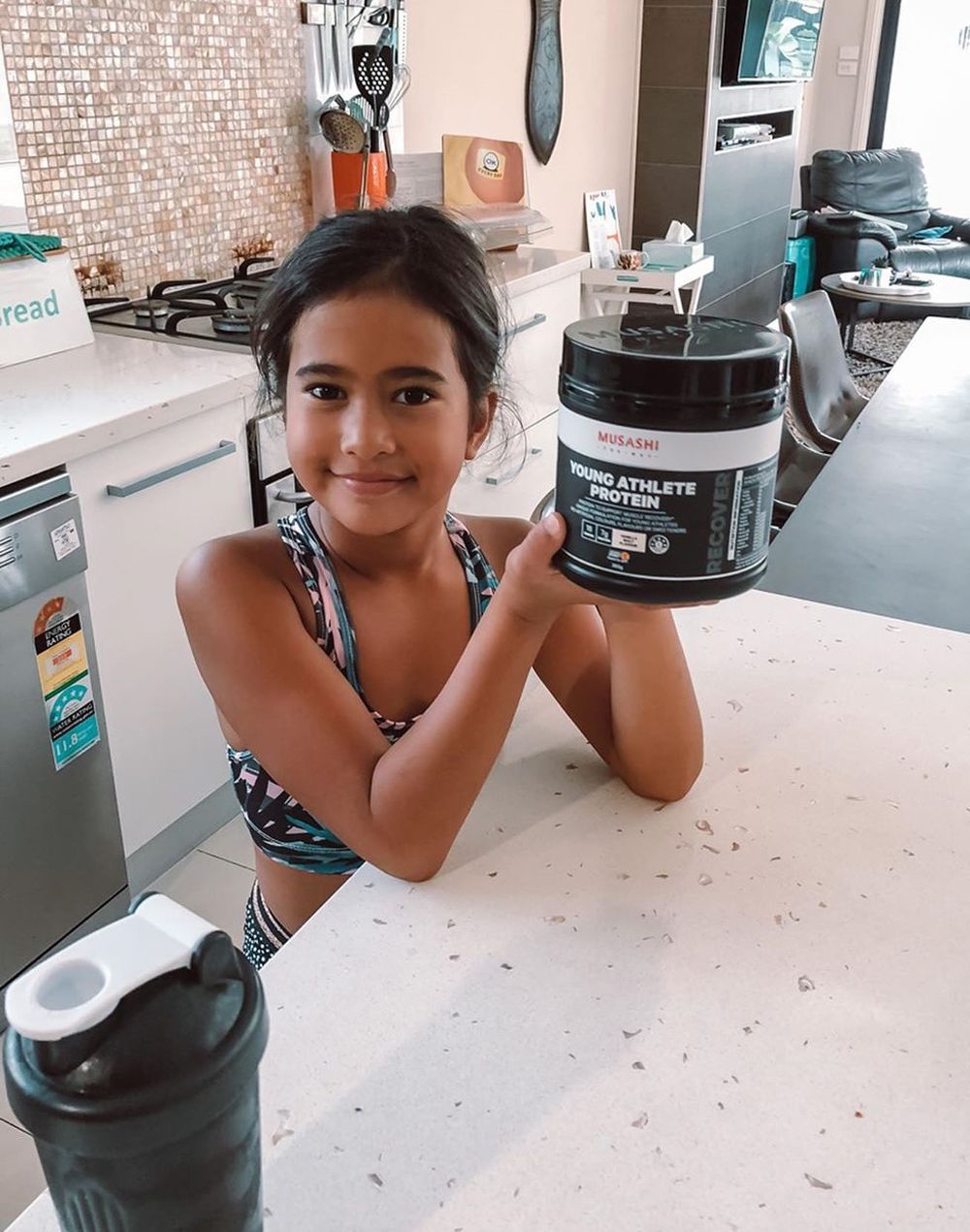 Kymani with the protein supplement that fuels her workouts (PA Real Life/Collect)
She said:
"It may sound a lot to say my eight-year-old trains five times a week, but Kymani loves it and we would never push her to do something unsafe."
"If she doesn't work out, she's so fidgety, it's like she has ants in her pants."
"I'm so proud of her and can't wait to see what she does next."