A bunch of apiarists are creating quite a buzz in beekeeping circles by tending to their hives in the nude for a charity calendar.
---
It is the brainchild of medical student George Lodge, 24, who stripped off last year for his own naked calendar – raising £2,000 (~$2650) to bring a beekeeper friend, Khamis Dadi, over from Pemba Island, Zanzibar, East Africa, to the UK, to observe apiary techniques here.
Now, pictured as May, July, September and November, he has been joined by a swarm of naked apiarists, or beekeepers, posing for the £15 (~$20) Buff Tailed Beekeepers Naked Beekeeping Calendar 2020.
With funds going towards a research project into traditional versus modern beekeeping on Pemba Island, Zanzibar – an island with its own subspecies of bee and unique flora – it is hoped ways will be found to improve life for bees and their keepers.
George, of Bermondsey, south London – who got his first swarm of 20,000 bees at the age of 10, after learning about beekeeping from his mlm, who has enjoyed the hobby since childhood – says the 2020 calendar has already sold in San Francisco and to a beekeeper in the Australian parliament.
George, who is in his final year studying medicine at University College London, revealed how he recruited naked apiarists, saying: "I posted in the British Beekeeping Association newsletter and Bee Craft, the underworld of weekly magazines, as well as on social media."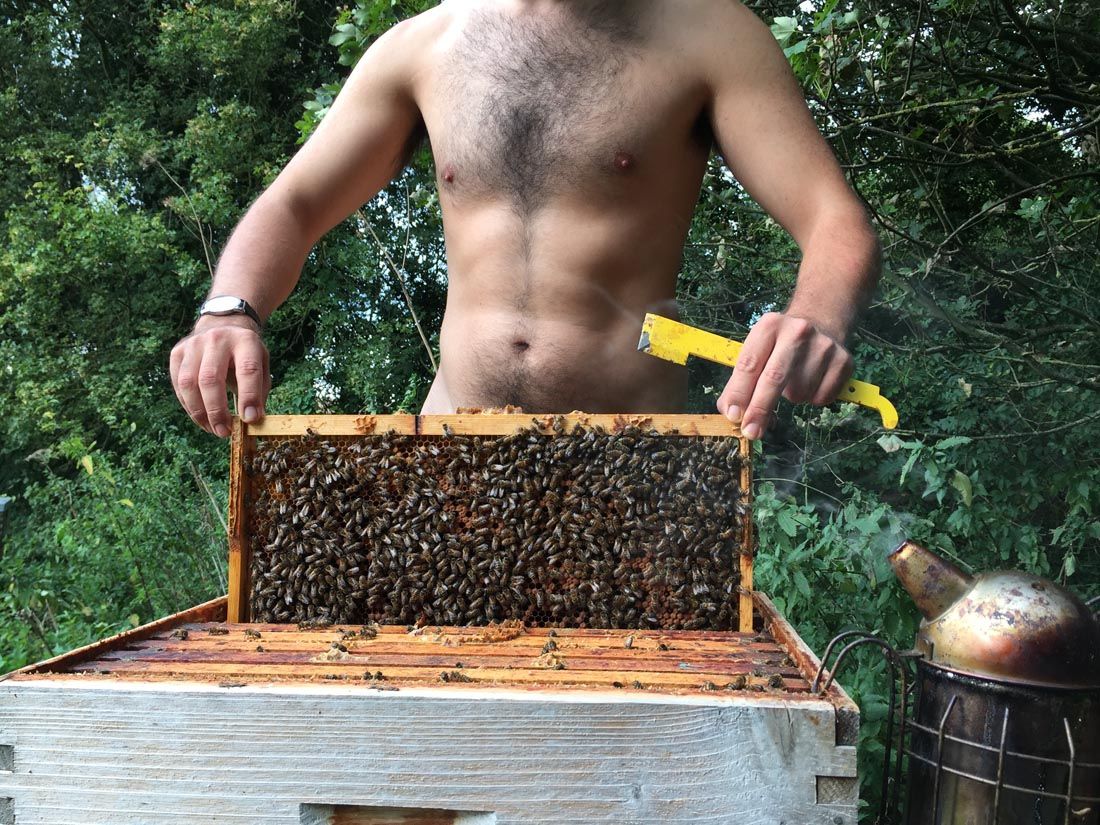 George Lodge poses for May (PA REAL LIFE/CHARLEY EBDON)
"Most of the photos were really quite fun. I don't think anyone got stung, except for by nettles," he said.
George, whose friend Charley Ebdon took the candid snaps, explained how he fell into naked apiary by accident.
"I used to not wear gloves, because you feel the bees a bit better. You are gentler and a bit more precise with them," he said.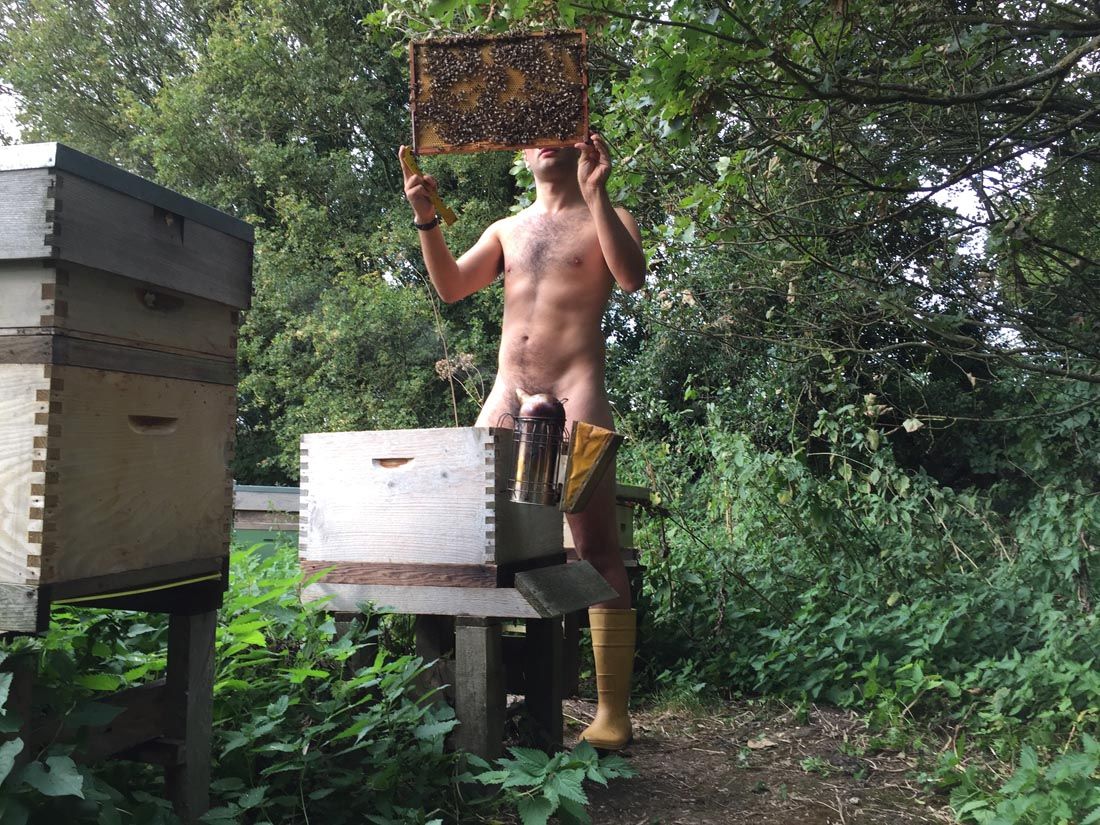 George Lodge poses for May (PA REAL LIFE/CHARLEY EBDON)
He continued: "My mate was a bit surprised, so I told him to take his gloves off. He said he would if I took my top off and it escalated until we were wearing boxer shorts.
"It was a bit of a joke, but someone then suggested I stripped to fundraise, so I did. And I do whip my suit off to beekeep if it's a nice day. It's nice to have less between you and the bees, you feel more at one with them.
"The reaction to last year's calendar was Marmite – love it or hate it. My brother said he would give me £20 (~$27) to make sure he didn't get one!"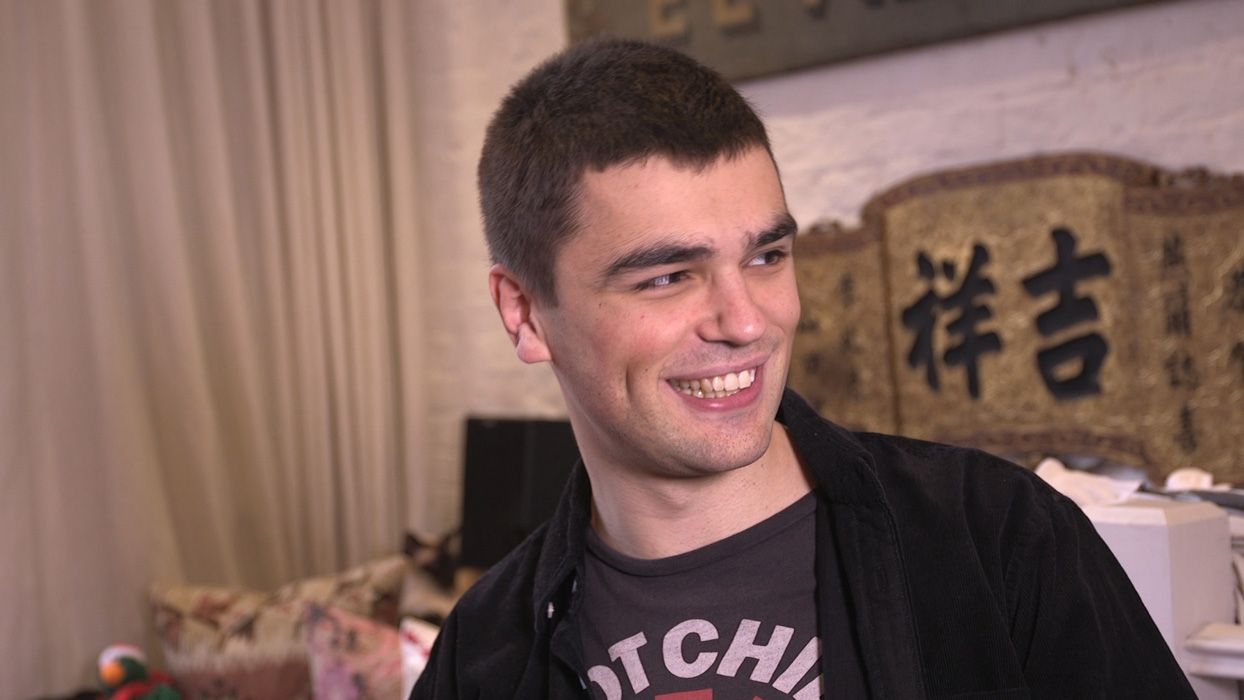 George Lodge (PA REAL LIFE/COLLECT)
Rowan Roberts, 52, a retired firefighter from Petersfield, Hampshire, England, posed as February and has a smallholding, where he keeps two hives, with 100,000 bees, which he bought four years ago.
He said: "I do it for the honey, my aim is to be self-sufficient.
"People might get offended by me beekeeping in the nude, but I do it when there's no-one else around."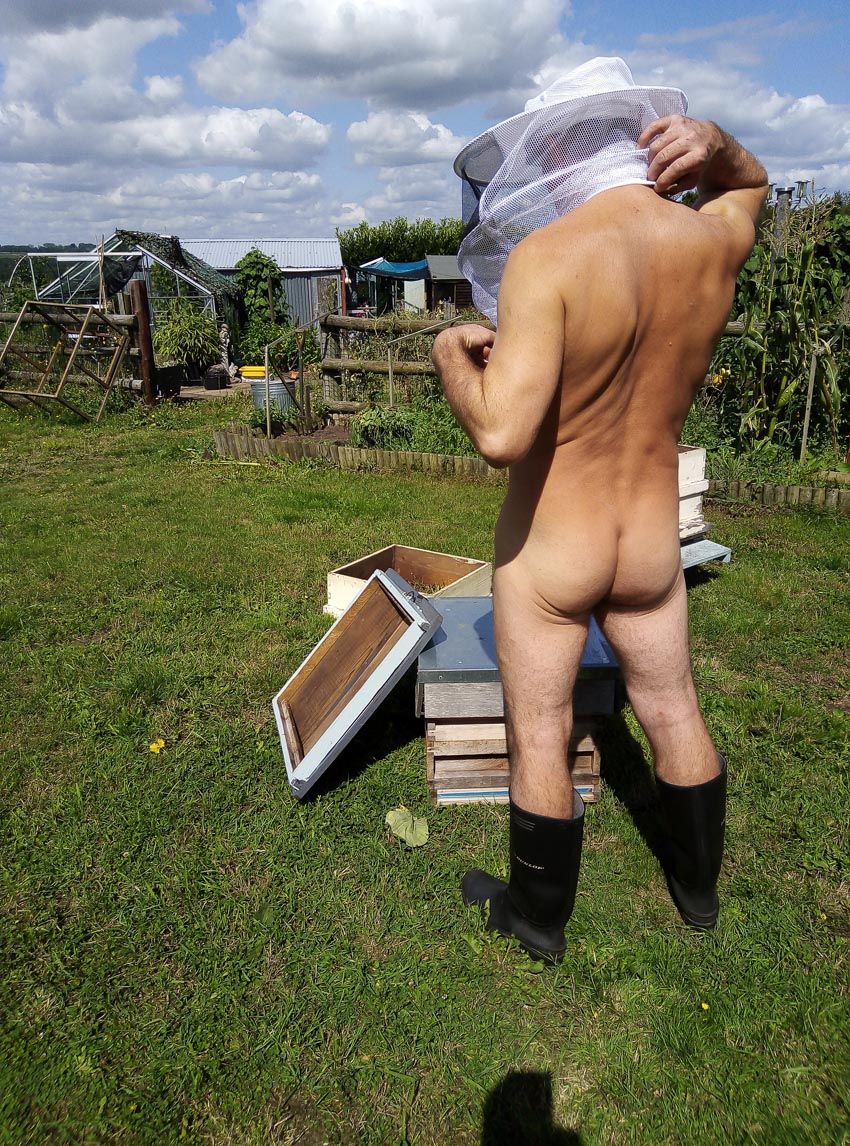 Rowan Roberts poses for February (PA REAL LIFE/COLLECT)
He continued: "My wife would say I'm as mad as a box of frogs, but it does make you far more aware of how you are handling the bees.
"You can't do it all the time, but if it's a nice sunny day and the bees are drunk on honey, then why not? I have been stung before but not in a dangerous place!
"I like getting naked and the calendar seemed like a good idea. I hope people take it for the fun it is meant to be and it makes some money."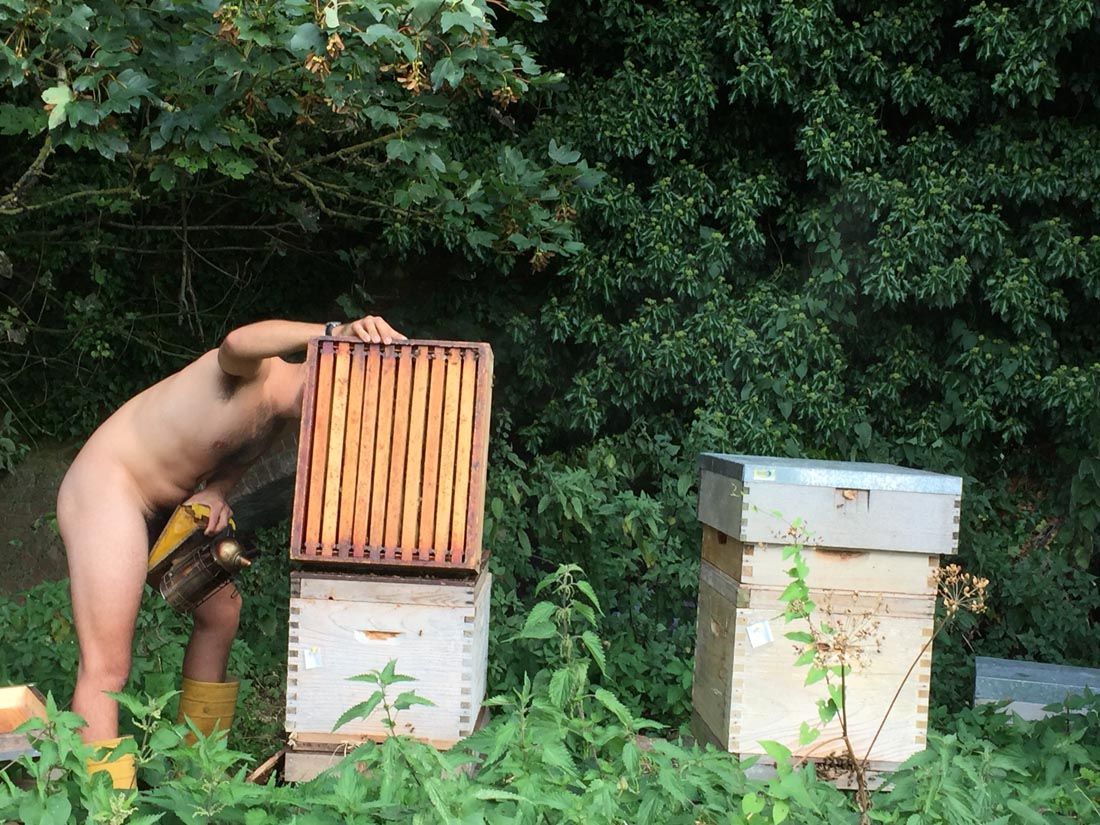 George Lodge poses for July (PA REAL LIFE/CHARLEY EBDON)
Graham Sitton, 72, a retired hotelier from Horsham, Sussex, England, who posed for August, has been beekeeping for 51 years and once had six hives, but now has two, with about 100,000 bees.
He said: "I get honey and wax from them. We grow most of what we need now and it also helps to look after the environment. We need pollinators and I find it interesting.
"I actually helped to set up some beekeepers in Africa 20 to 30 years ago, so I was interested in George's project."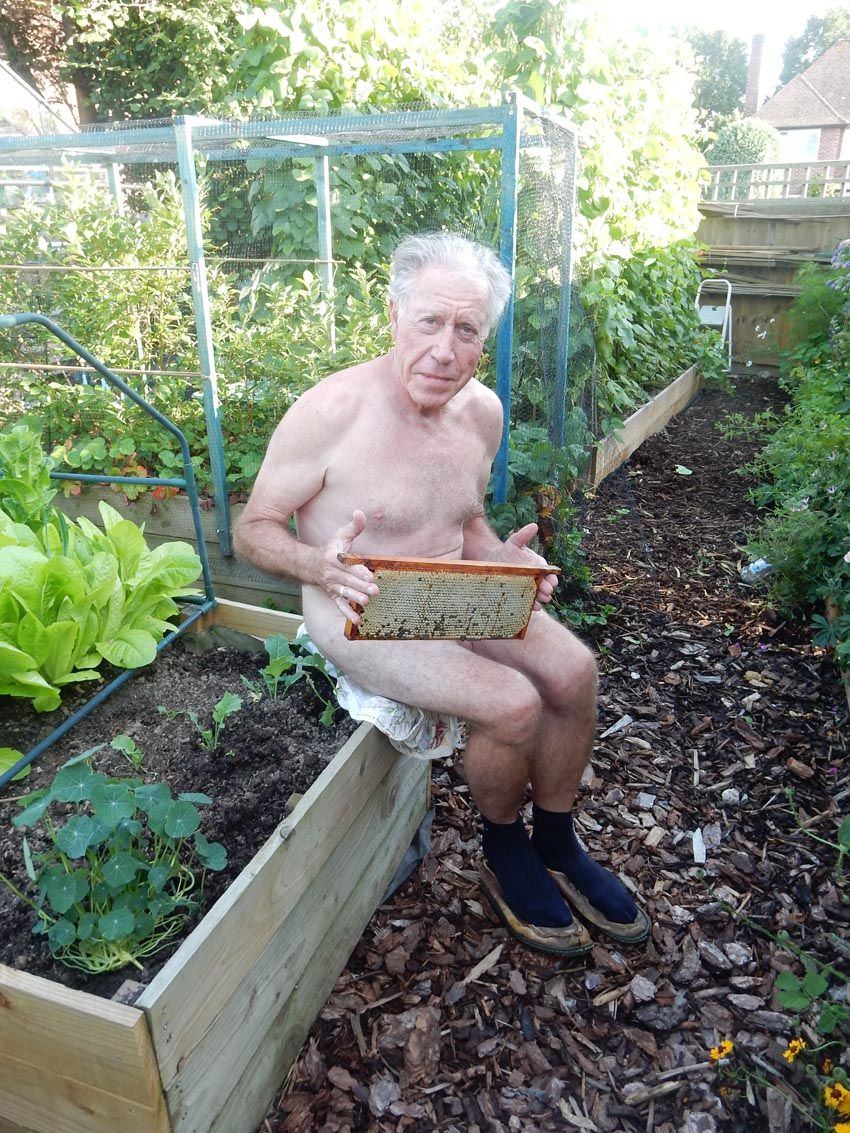 Graham Sitton is one of the August models (PA REAL LIFE/COLLECT)
Graham continued: "I just got on with the picture, but I don't usually beekeep in the nude, it's too dangerous. Some people say they never get stung, but I don't believe that.
"I once had a bad experience with one nasty queen, I got stung 200 to 300 times and ended up in hospital.
"It didn't put me off though, because each hive is different, they have their own personalities."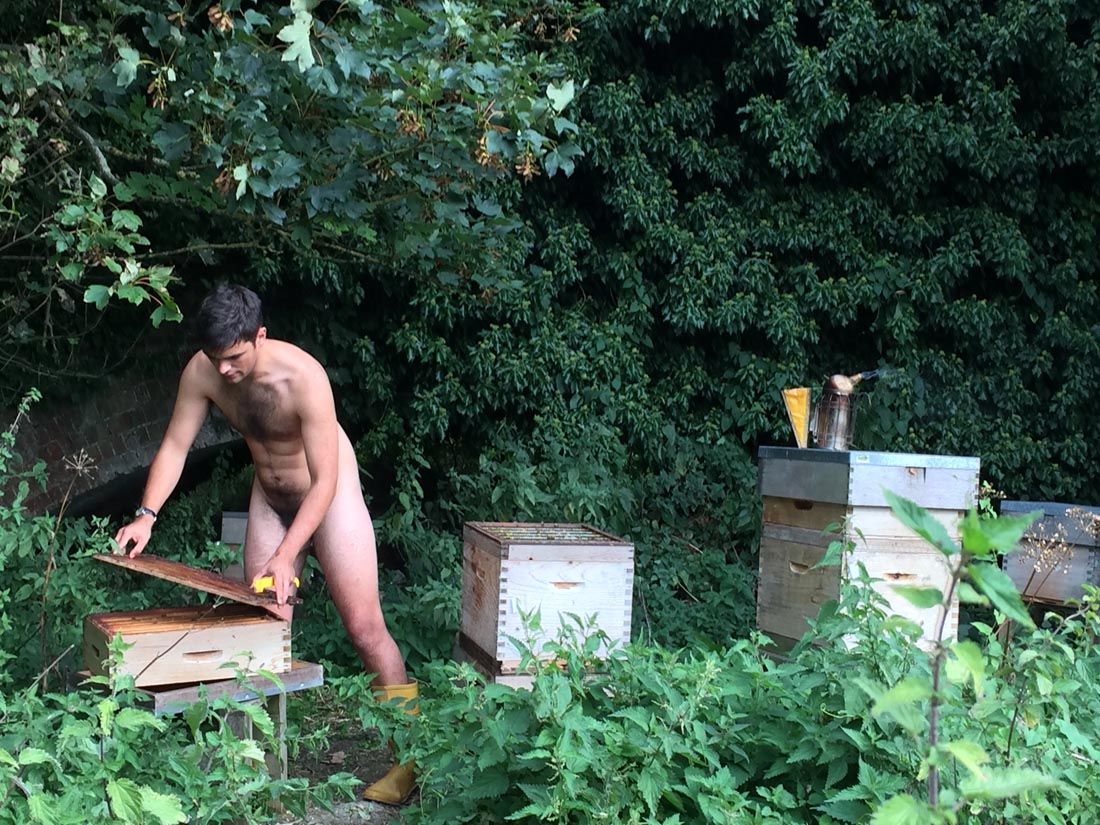 George Lodge poses for July (PA REAL LIFE/CHARLEY EBDON)
Alyson Hurst, 53, from Bristol who runs her own business, Hives and Herbals, selling handmade beeswax products, started beekeeping as a hobby eight years ago and posed for January.
"My ex-husband was a beekeeper and I used to help him out, growing more confident and fascinated by them.
"Then I was made redundant as a therapist and diagnosed with chronic fatigue – extreme tiredness that doesn't go away with rest – so I started going to a Buddhist Center to meditate and looked into herbal remedies, signing up for courses on herbalism, and I realized I could make things out of beeswax and the herbs from my garden."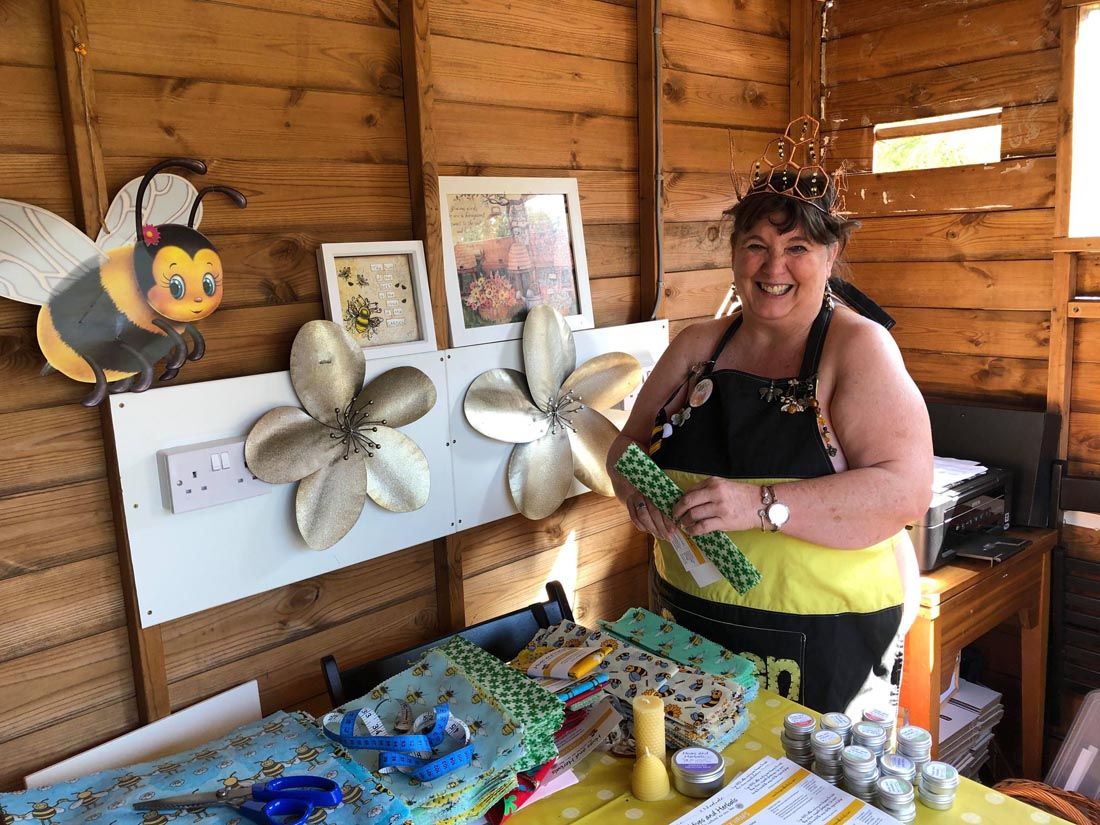 Alyson Hurst of Hives and Herbals poses for January (PA REAL LIFE/KAREN COOK)
Alyson explained: "When I parted with my husband four years ago we split the hives, getting two each. Now I've turned my hobby into a business and I live in a little cottage called Bee Lady's Cottage.
"I make beeswax products, run workshops and give talks about bees and how important they are. I also take hives into schools.
"The hive is like one organism, one creative hive mind and the bees work for the good of the community. It's really fascinating."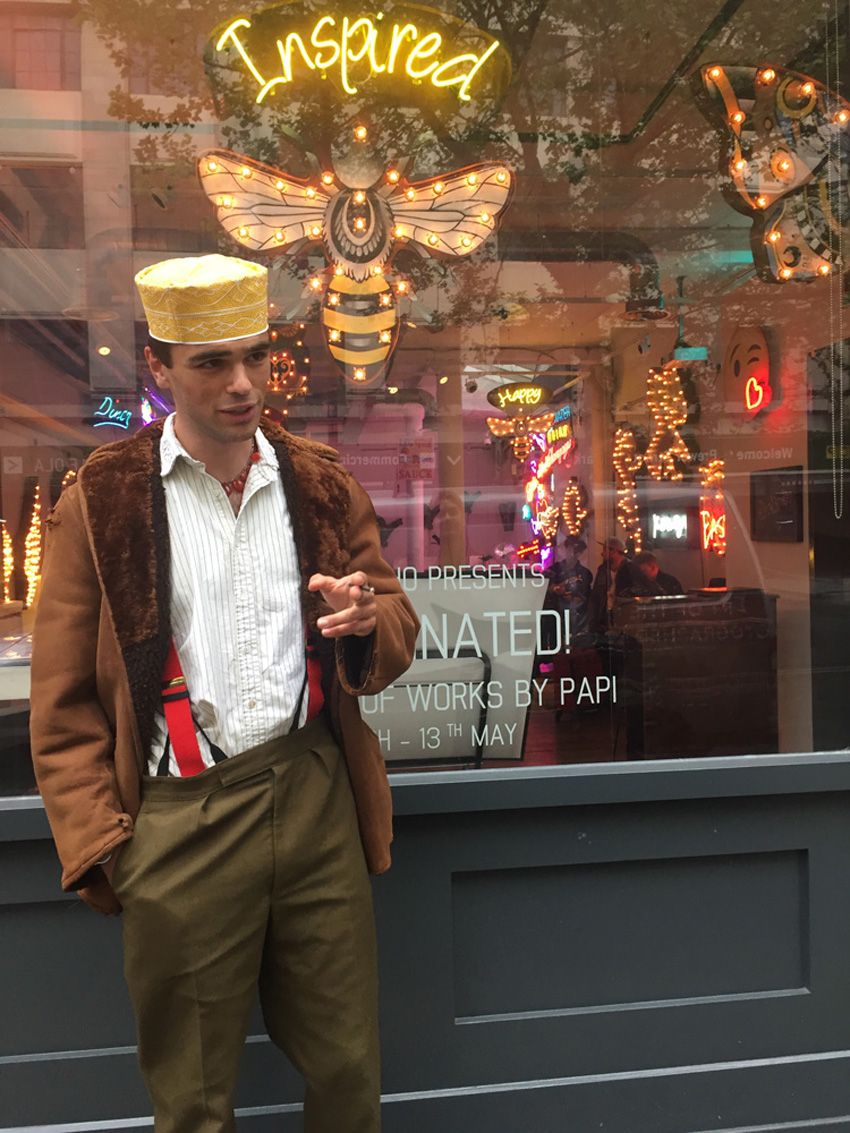 George Lodge (PA REAL LIFE/COLLECT)
A participant in the world's biggest skinny dip for Marie Curie on the Gower Coast of South Wales in 2011, Alyson is no stranger to stripping off.
"We had to be thigh deep completely naked in the sea for 10 minutes," she said. "Getting involved with the calendar was much easier. I find I say 'yes' to things then work out the detail later."
Mitka Engebretsen, 31, a watchmaker from Ringwood, Hampshire, England, who posed for March, started beekeeping last summer and has two hives.
"I was interested in the biology of bees and wanted to get home-produced honey," Mitka explained.
"The most agreeable thing is watching them come flying in with pollen on their legs, knowing they have been out and about."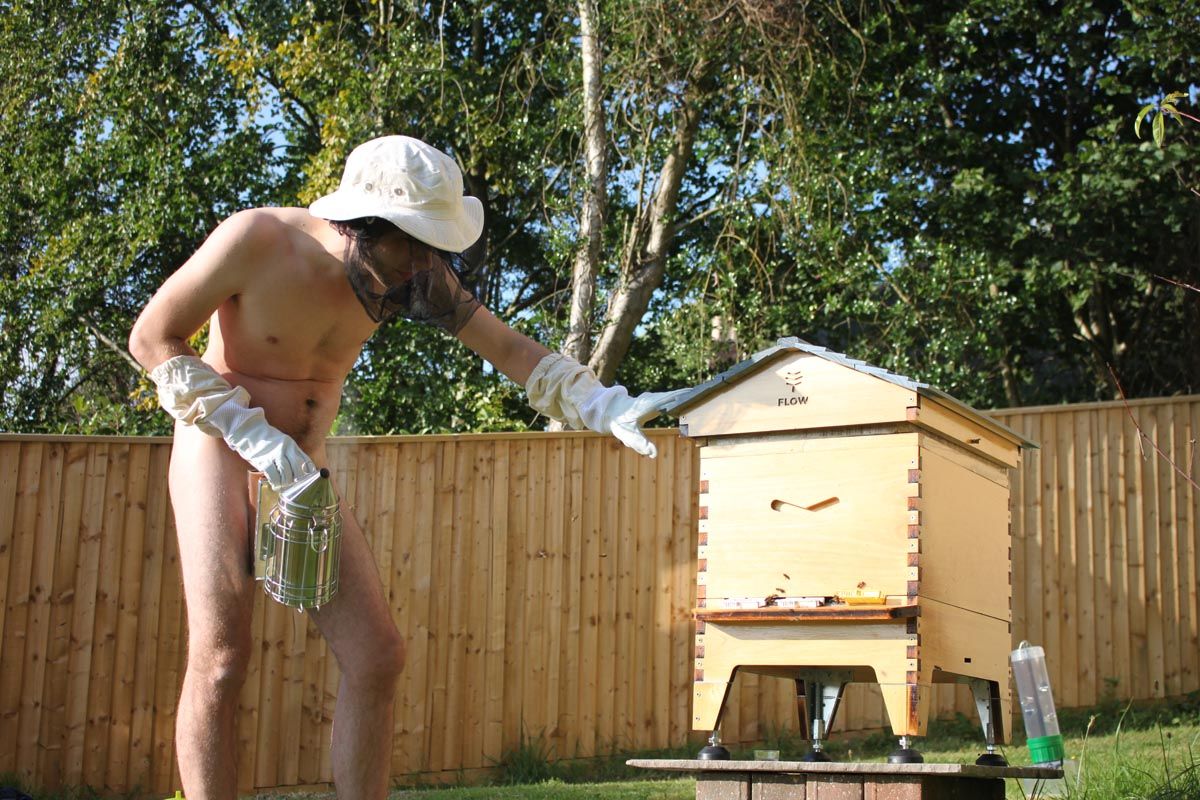 Mitka Engebretsen poses with his hive for March (PA REAL LIFE/MAJA JAKOBSEN)
"I saw the advert for the calendar and it was a nice sunny day so I had a lot of fun," Mitka continued.
"I wouldn't class myself as a nudist. Usually, I tend the hives in a full bee suit, but I made an exception for the calendar!"
David Pullen, 58, a professional beekeeper from Whangarei, New Zealand, posed for January 2021 and has 150 hives, with 50,000 bees in each.
"I have been beekeeping for eight or nine years," he said." A local beekeeper kept some bees on my land, so I helped them out and now I have my own.
"They are fascinating little critters with great intuition."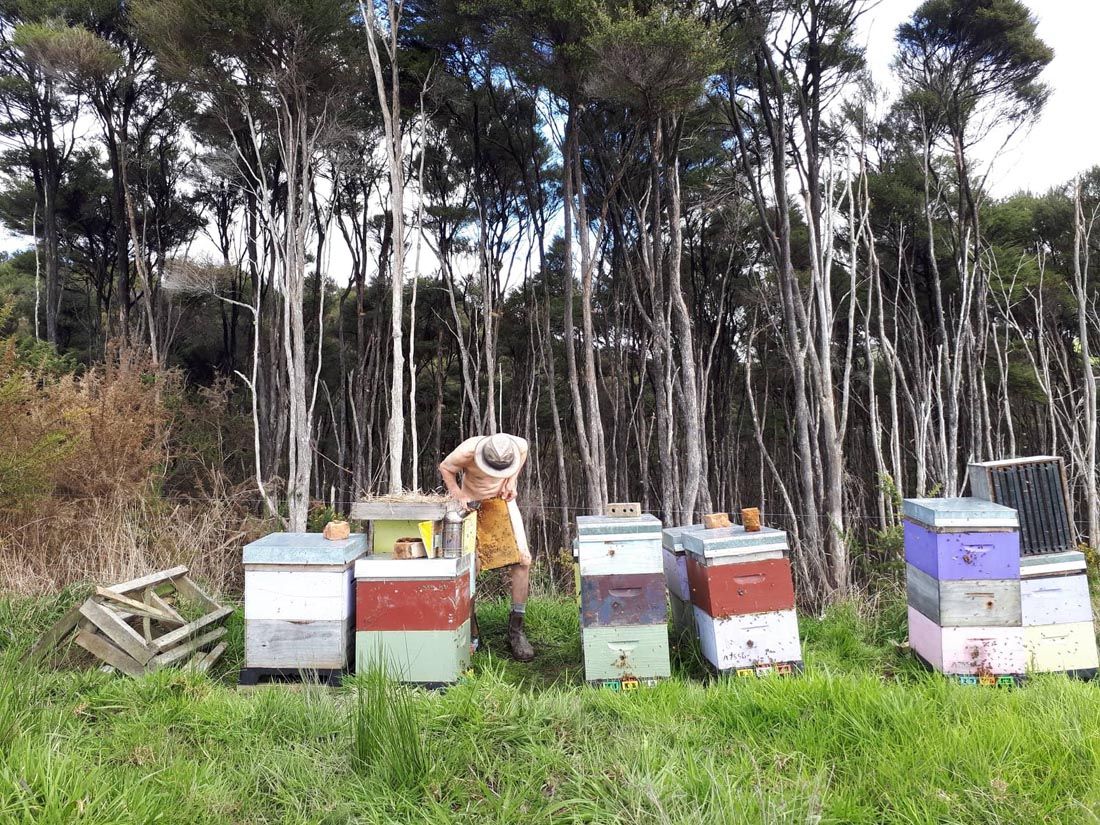 David Pullen poses for January 2021 (PA REAL LIFE/COLLECT)
David recalled: "George came to New Zealand on holiday and helped me out, then asked if I would do the calendar. I was particularly interested because I'd spent some time in Africa, where he wants to do the research project.
"I wouldn't tend to the bees naked usually, but without all the gear on you are much more mindful of them."
Sheilagh Matheson, 68, a freelance journalist from Corbridge, Northumberland, England, posed for June.
"I'm actually very allergic to bee stings so it's a very strange hobby for me. Usually I'm completely covered with double gloves, so I'm more likely to die of overheating than beekeeping!" she said.
"I kept bees years ago, before my children were born, and it was a total disaster. I was terrified of them and didn't know what I was doing."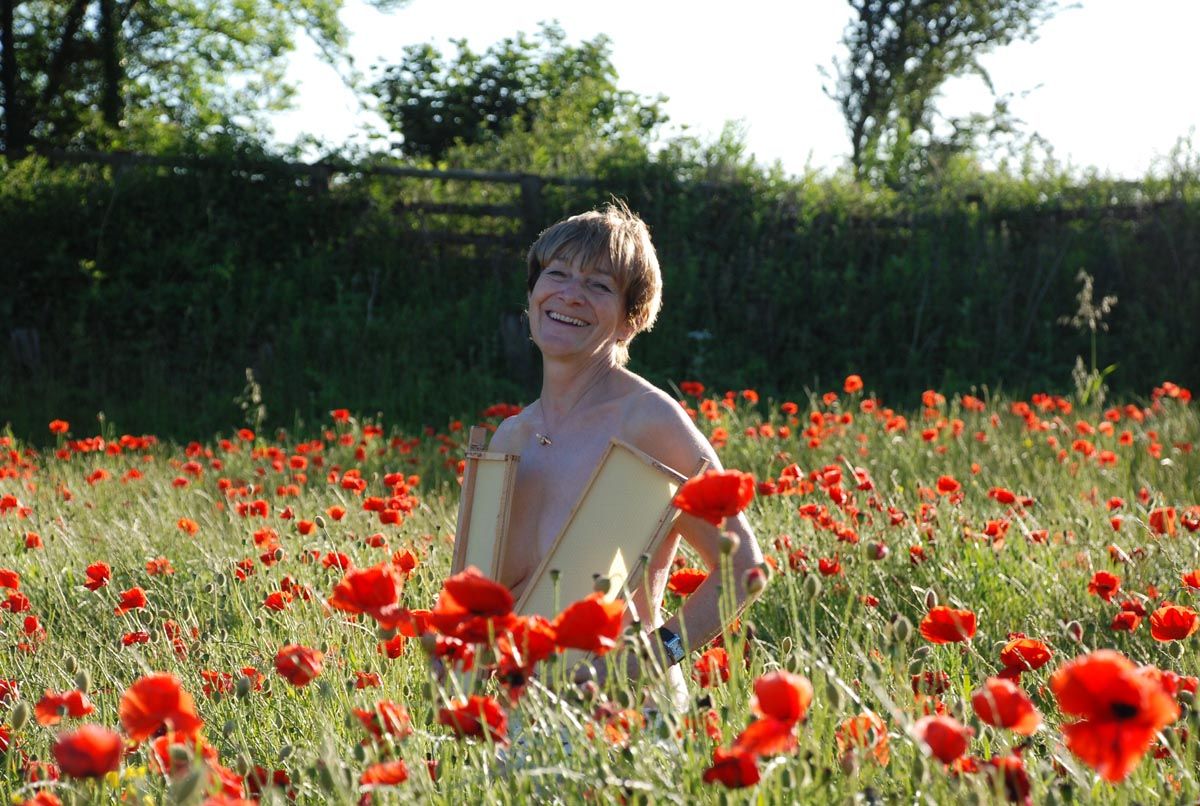 Sheilagh Matheson poses for June (PA REAL LIFE/DONNA BARKESS)
"Then, about 10 years ago, I gave it another go – going to beekeeping classes and learning how to do it properly," Sheilagh said.
"I have four hives with 50,000 to 60,000 bees per hive and extract the honey, taking the beeswax to make candles and beeswax wraps.
"I find it very calming, almost meditative. It's a really absorbing hobby."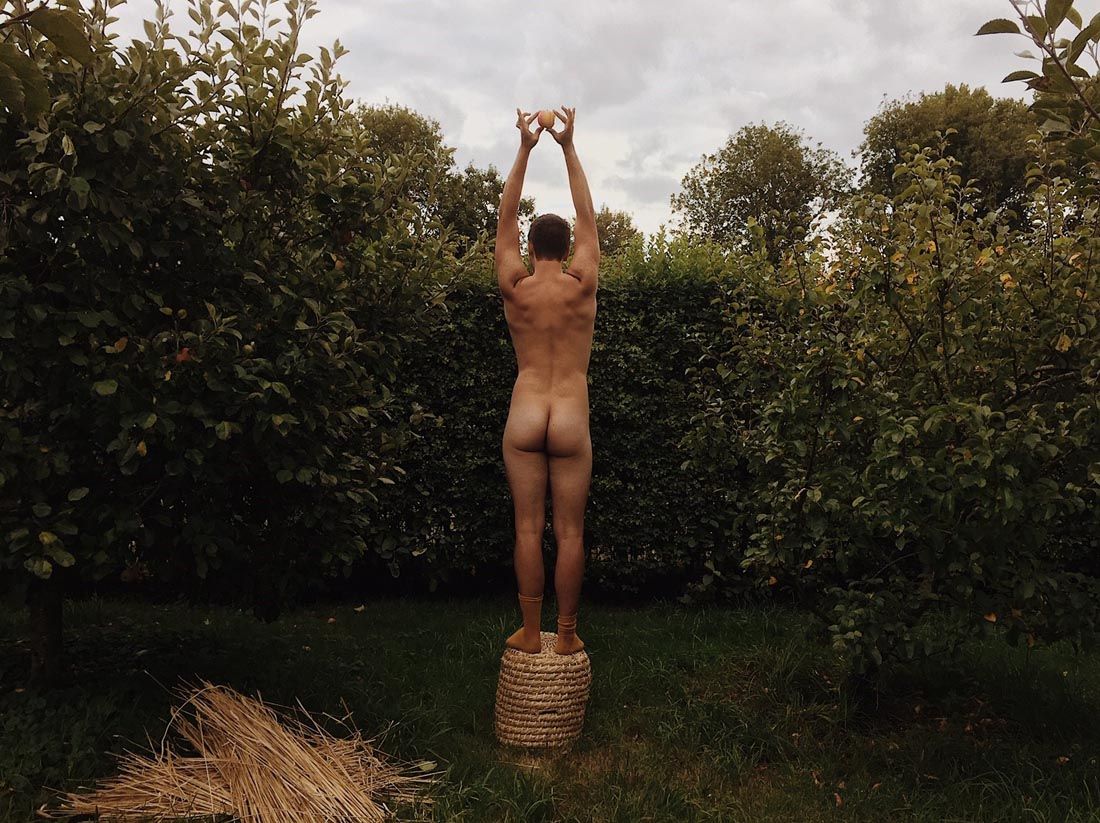 George Lodge poses for November (PA REAL LIFE/CHARLEY EBDON)
Sheilagh continued: "At first I said there was no way I'd pose naked for the calendar, but, in the end, I went to a lovely poppy field near my home.
"But I forgot there's a railway track on one side and a main road on the other. It was such a lovely day that every amateur photographer had come down to take pictures of the poppies.
"Still, I just got on with it. It's all for a good cause."
Sam Foreman, 50, an artist from Guildford, Surrey, England, who posed for December, has been beekeeping since taking over her friend's hives after his death four years ago.
She said: "He had around 11 hives, so I was really thrown in at the deep end. I went on a course and learned so much.
"We merged some hives and gave some away, so we have six now and get a good amount of honey from them."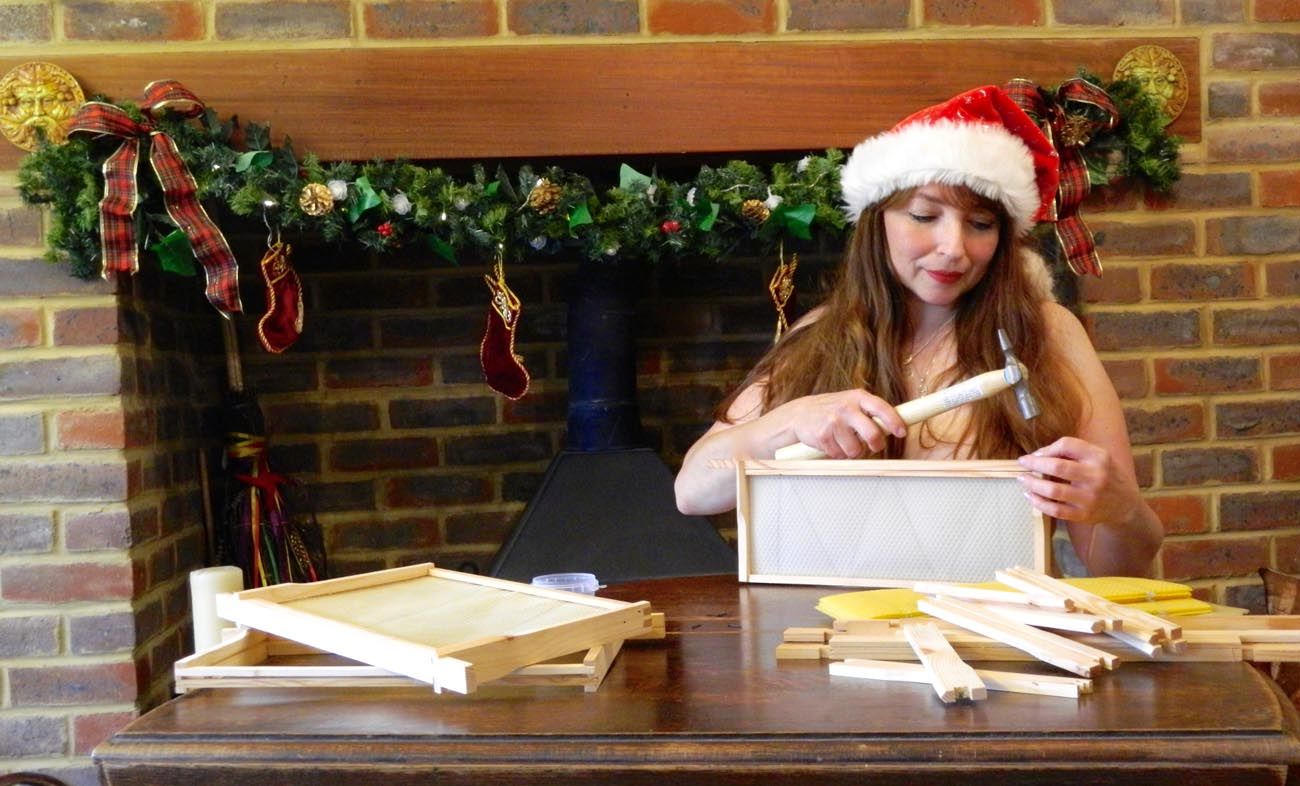 Sam Foreman poses for December (PA REAL LIFE/COLLECT)
Sam explained: "At first I thought it was really scary, but when you tune into bees it's so peaceful, it puts you in a calm state.
"They are amazing little creatures, so intelligent.
"I would not usually tend to them in the nude, though. What would the neighbors think?"
'Accidental apiarist' Dr. Gerry Brierley, 55, a bee expert and author from Surrey Hills, Surrey, England, who posed for October, started using bee venom in 2015 after being struck down by Lyme Disease, caused by a tick bite, and now has a natural pharmacy at the bottom of her garden.
She said: "I started using bee venom and I've never looked back. I discovered it in May 2015 and by July I had two bee colonies.
"Now I have seven beehives. Bees are so calming to be around. I give lectures, write books and do a lot of research on them."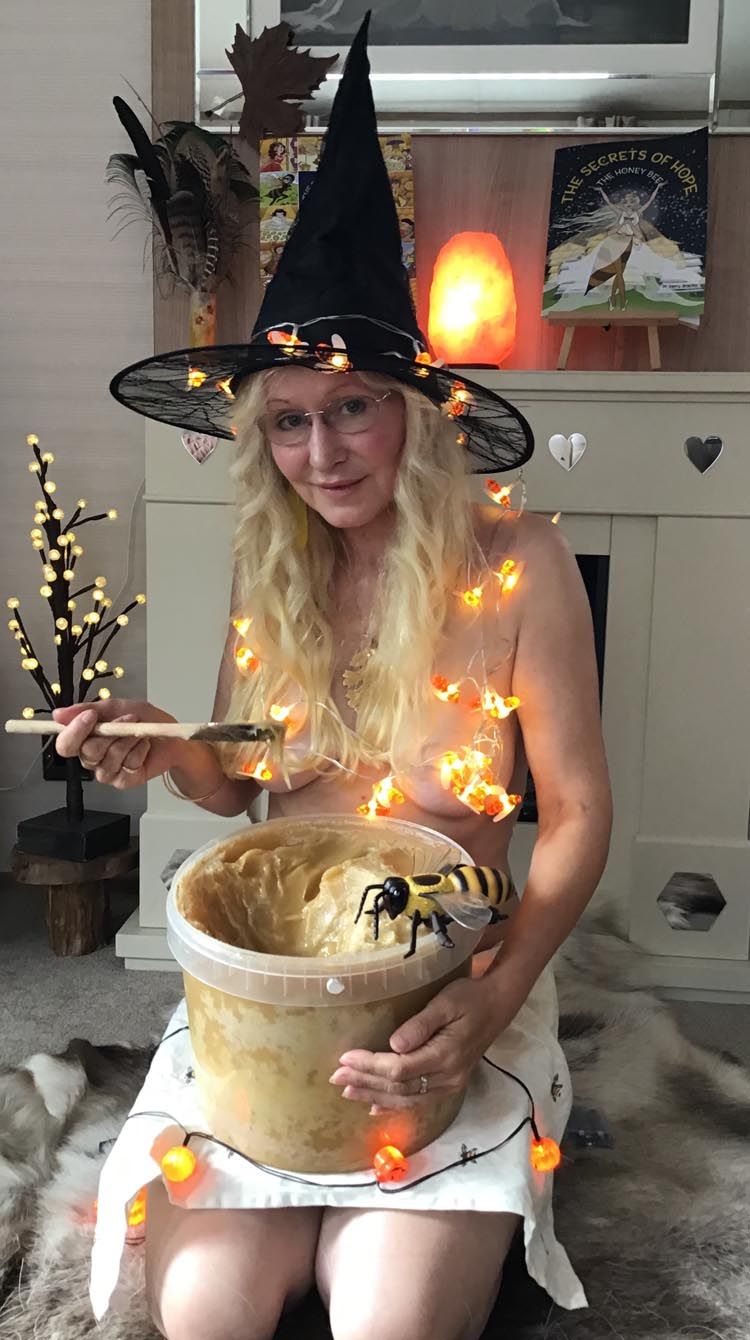 Dr. Gerry Brierley poses for October (PA REAL LIFE/COLLECT)
She continued: "They are not all saints. Some seem like they're trained by the SAS. There's always one colony you don't want to go to close to.
"I did the naked calendar as I admired what George was doing for charity.
"I thought, 'You're a long time dead. Just do it and get over yourself!"
Pat Allen, 77, a retired IT team manager from Upminster, east London, who posed for the back page, has seven hives and has been beekeeping for 40 years, since seeing hives on a holiday in Greece and going to a hive making class in 1981.
She said: "I got my first colony, made 30lbs of honey and was hooked.
"Bees are wonderful creatures, the smell and the sound of them in the summer and getting glorious honey at the end of it is very relaxing."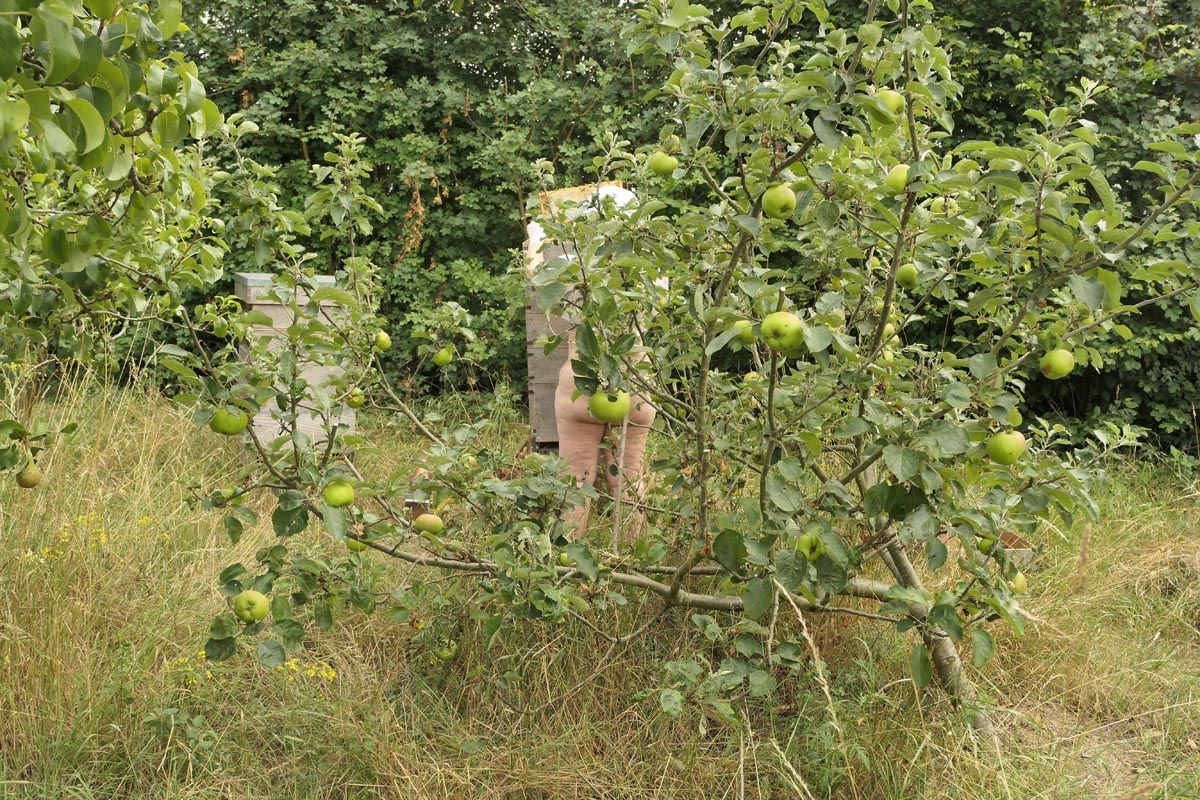 Pat Allen poses for the back page "Reverse Magritte" (PA REAL LIFE/TONY GUNTON)
"I heard about George through the British Beekeeper's Association and was happy to pose naked for charity," Pat explained.
"But I'd never beekeep in the nude, even thought my bees are pussycats, as it's my garden and people know me around here!"
Hayley Gower, 43, an NHS administrator from Braunton, North Devon, England, who has her own YouTube channel, Hayley's Honeybee Diaries, posed for the calendar's introduction page.
A beekeeper for 18 months, she bought three hives after moving to North Devon, hoping to help boost the declining bee population, saying: "I love bees. They work so well as a team.
"I used to live in London. I was on one of the trains that was bombed in July 2005, and have suffered with panic attacks and anxiety ever since."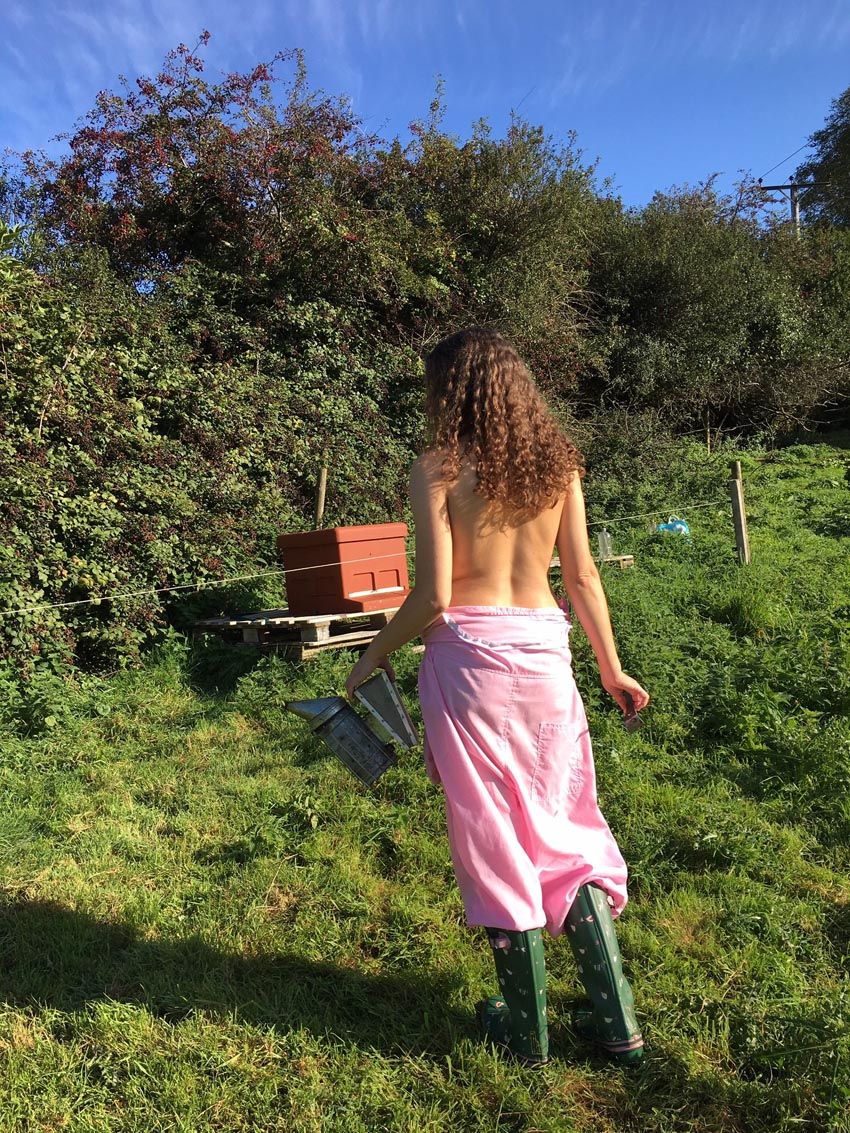 Hayley Gower poses at the beginning of the calendar (PA Real Life Collect)
She continued: "But when I'm with the bees they calm me down. It's like therapy listening to the sound of them, watching them and smelling the sweet scent from the hive. I make my own honey which I use every morning and night and I'm sure it has medicinal properties.
"I wouldn't normally tend to the hives without clothes on, so I was very nervous, but I thought George's calendar was for a very good cause.
"I did get stung, but by nettles not bees!"