Victoria Beckham, known to millions around the world as Posh Spice, was recently mommy-shamed on Instagram over a drawing made by her daughter, Harper.
---
Beckham, who is a mother four (hard to believe, right?) with husband and soccer star David Beckham, loves to post pictures of her family on Instagram, and has amassed a considerable following on social media.
It's clear that Harper is a big fan of drawing and singing, much like her famous fashion designer and Spice Girl mother, as seen in this cute video:
But Beckham recently shared a picture her daughter drew that struck a sensitive nerve with some:
If you can't tell, the picture features the old nursery rhyme that claims "boys are made of slugs and snails and puppy dog tails," while "girls are made of sugar and spice and all things nice."
There were several people who commented on the fact that the rhyme reinforces gender stereotypes that kids often subconsciously pick up on, and they felt like Beckham shouldn't be perpetuating them with her children: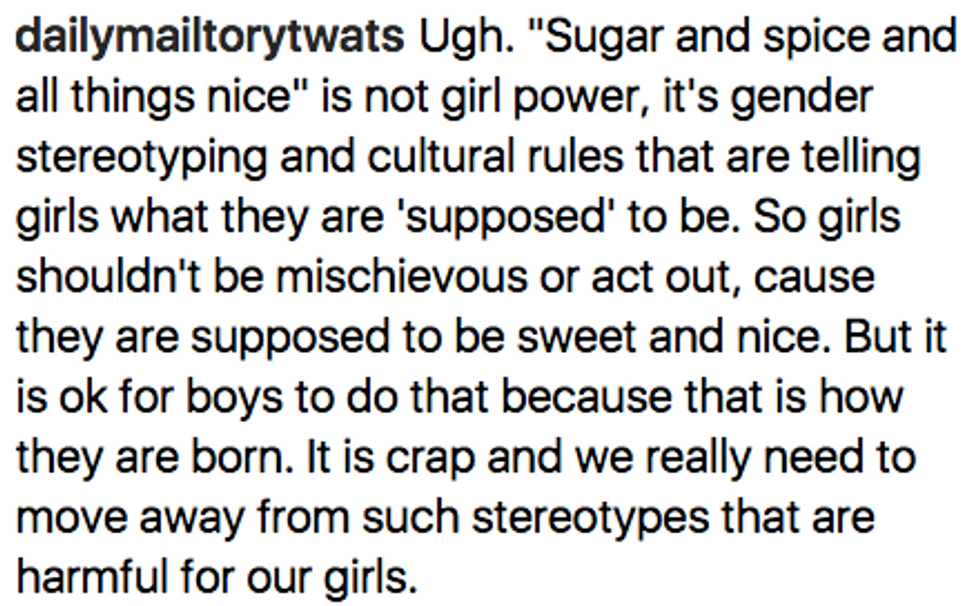 While they certainly have a point, these critics have no idea how Beckham talks about gender norms with her children. But considering that the Spice Girls were all about "girl power," it's safe to say that Harper has probably learned a thing or two about being true to whoever she wants to be.
There were plenty more people who told Beckham to ignore the haters and continue raising her children as she sees fit:
For many, it seems that you can go too far when attempting to shield your children's eyes from things that you think will reinforce negative stereotypes. After all, it is just an 18th century poem that children will probably learn at some point during their childhood. It seems that the important thing would be to have an open dialogue with your children, and allow them a chance to ask questions before you shoot down ideas strictly because they conform to gender norms.
Because sometimes girls like traditionally "girly" things, and boys like traditionally "boyish" things. It's all about choice.
And with three older brothers, Harper probably has plenty of opportunities to express herself in whatever way she sees fit.
So, keep spreading that girl power, Posh Spice.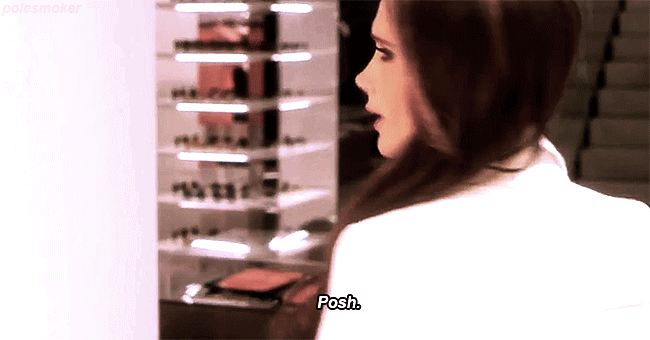 Please SHARE this with your friends and family.
H/T: Instagram, The Berry, College Candy