A Russian undertaker (not Undertaker the wrestling star) has come under fire for leaning in a bit too hard on the idea that sex sells.
Horonim, a funeral services company in Moscow, advertises itself as offering a wide variety of funeral services for guests—be they orthodox, Muslim, Jewish, nondenominational, etc...
The company also offers cremation services, urns, wreaths, caskets, limo and hearses for transportation to and from burial sites, etc...
Overall, Horonim offers services on par with what you'd expect from a funeral home.
Their most recent advertising update even SOUNDS pretty average, as far as the industry goes.
Translated into English it reads :
"We have our own staff of qualified agents, who supervise the organization of the funeral at every stage—from paperwork to the rite"
The visuals, however, look more like a heavy metal music video.

Horonim's social media team turned commenting off on the video, but not before several people were able to voice their complaints. Indy 100 was able to catalog some of them.
Some people really wanted to know WHY, like the follower who asked:
"Why do we need nude women to advertise something so private and sombre? It is tasteless and offensive to those who need to bury their loved ones."
Most just blasted the clip, not seeming to care about the why.
People called it tasteless, horrible, offensive, and blasphemous. One user asked whether the owners were "out of their minds" while another lamented that Horonim had lost all boundaries and the world has gone mad.

Turning the comments off on Instagram wasn't enough. Horonim couldn't avoid the negative press and commentary happening elsewhere on the internet.
And it was all negative press.
All of humanity, basically: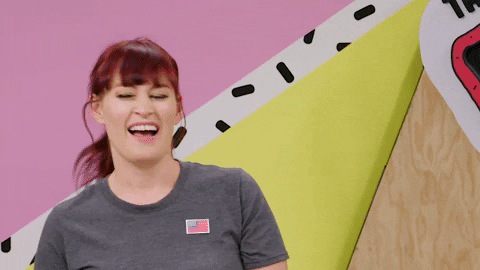 Giphy
So yeah, Horonim and their marketing department can probably go ahead and mark this campaign down as a failure.