It's official.
We can now add "centennial" to the list of terms that President Trump doesn't understand the meaning of.
---
While signing the Women's Suffrage Centennial Coin Act on Monday at the White House, Trump commented:
"I'm curious why wasn't it done a long time ago? And also, I guess the answer to that is because now I'm president, we get things done."
"I'm curious why wasn't it done a long time ago? And also, I guess the answer to that is because now I'm president,… https://t.co/oL4XsbRKT3

— The Hill (@The Hill)1574742230.0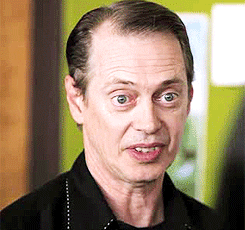 Giphy
Celebrating the 100th anniversary of the ratification of the 19th Amendment, which gave women the right to vote back in 1920, the bill directs the U.S. Treasury Department to mint up to 400,000 $1 silver coins, which will debut in January of 2020.
In his attempt to toot his own horn, Trump clearly missed the entire meaning of a "centennial." Having recently laid into who he termed the "do nothing Democrats," Trump decided this was another opportunity to prove that he could get things done where they failed.
But, sadly, this was clearly not the appropriate moment.
Either way, it led to yet another hilariously cringeworthy gaffe from the President, which Twitter immediately pounced on.
@thehill Perhaps bc 2020 is the centennial?? Couldn't possibly be done any other year. Just more nonsensical bluster.

— Adam Ferguson (@Adam Ferguson)1574767691.0
@thehill His incompetence is on display daily. It's a Macy's window of incompetence.

— Richard Pravata (@Richard Pravata)1574778568.0
@thehill So help me understand: @POTUS @realDonaldTrump is asking why everybody else (especially that scamp Obama!)… https://t.co/NtrLhVZ2d0

— Bernard Ohanian (@Bernard Ohanian)1574744287.0
@thehill "Only I could have done this. It's only being done now because I'm president. No other president could hav… https://t.co/UFclSbReSa

— Mara (@Mara)1574775076.0
@thehill He's asking why the 100 year anniversary of 1920 wasn't a long time ago.

— Josh Hinton (@Josh Hinton)1574742752.0
@thehill Uh it hasn't been done because it's a Centennial Coin Act which means it only happens once in a hundred years...#TrumpIsAMoron

— Donna Catalano (@Donna Catalano)1574742479.0
@PauletteParis1 @thehill Trump probably thought it was a bill to make women suffer.

— 2020 WAS A LOUSY YEAR (@2020 WAS A LOUSY YEAR)1574746853.0
Also dragged? The centennial coin itself.
@thehill A coin? Yea, that'll substitute for ERA! (said no woman, ever)

— GenX.Website (@GenX.Website)1574771266.0
But are we really surprised that Trump signed a bill that has to do with minting money?
Now all we have to do is wait until Dictionary.com trolls him by tweeting the definition of "centennial."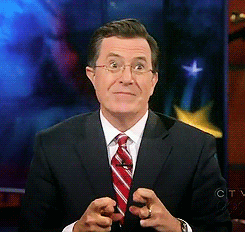 Giphy
The book The Best Words: The Collected Wisdom of Donald J. Trump is available here.