Twitter is having a field day with former President Donald Trump's recent—and very public—demonstration of that one-of-a-kind absence of logic we all grew accustomed to for four straight years.

Specifically, Trump attempted to call out media companies for "censoring" his speech.
But that argument grew a little shaky when people paused to acknowledge Trump published all those claims in an online Wall Street Journal opinion piece.
The digital edition of theWall Street Journalaverages over 2 million daily readers.
In the Op-Ed, Trump expounded on his recent decision to sue "Big Tech" companies like Facebook and Twitter for banning him from the site following the January 6 insurrection at the U.S. Capitol.
In an attempt to gloss over the fact he repeatedly lied about election fraud in the presidential election he overwhelmingly lost to President Joe Biden, Trump engaged in some pearl-clutching over his ban from the platforms.
And, of course, he sprinkled in a little paranoia.
"Perhaps most egregious, in the weeks after the election, Big Tech blocked the social-media accounts of the sitting president. If they can do it to me, they can do it to you—and believe me, they are."

Twitter was having absolutely none of it. They gladly called out the absurdity of crying about censorship while on a major media platform.
So, whether people are intrigued, horrified, entertained, or furious, it's official—Donald Trump is back in the news.

Quite literally, in fact.
He just wrote some news shared globally by a newspaper.
If that's his definition of censorship...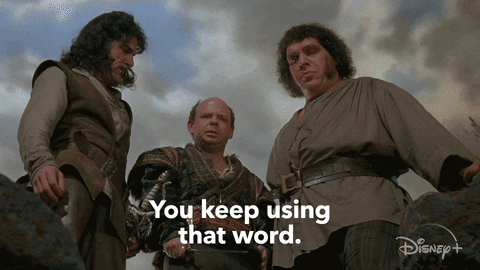 Giphy