Kai Shappley, a fourth grader, recently gave a powerful testimony to the Texas Senate State Affairs Committee shaming them for attacking her as a transgender girl with pending legislation.
Now, the 10-year-old is getting death threats.
Shappley spoke out against the anti-trans bill Texas senators are pushing. The bill would block transgender children from gender affirming medical care—healthcare for trans children is nonsurgical and fully reversible regardless of the misinformation spread by transphobic lobbying organizations pushing these bills across the United States.
Shappley said in her testimony:
"I do not like spending my free time asking adults to make good choices."
"It makes me sad that some politicians use trans kids like me to get votes from people who hate me just because I exist."
Since then, Shappley's mother tweeted her daughter has received multiple death threats through her social media.
Kim Shappley stated her daughter was being kept off all social media so she wouldn't be subjected to transphobic hate.
Many people sent their love and support through Twitter.
Kai Shappley was not the only person who received threats after testifying. Amber Briggle, mom of a transgender child, gave heartfelt testimony about the journey she went through with her son.
Briggle said:
"Taking that support away from him or worse taking him away from his family because we broke the law to provide that support will have devastating and heartbreaking consequences."
If this law passes, Briggle would be labelled a child abuser.
She continued:
"If these bills become law that is child abuse and I promise I will call every one of you every single time a transgender child dies from suicide to remind you that their lives could have been saved, but you chose not to."
Briggle shared her experience with threats after her testimony on Twitter.
She also called out the threats trans children face on a regular basis.
Briggle urged people to continue to shine a light on transphobia and to remember the Texas legislature and lobbyists with the anti-LGBTQ+ Heritage Foundation was the real cause of the hate directed at her and trans children.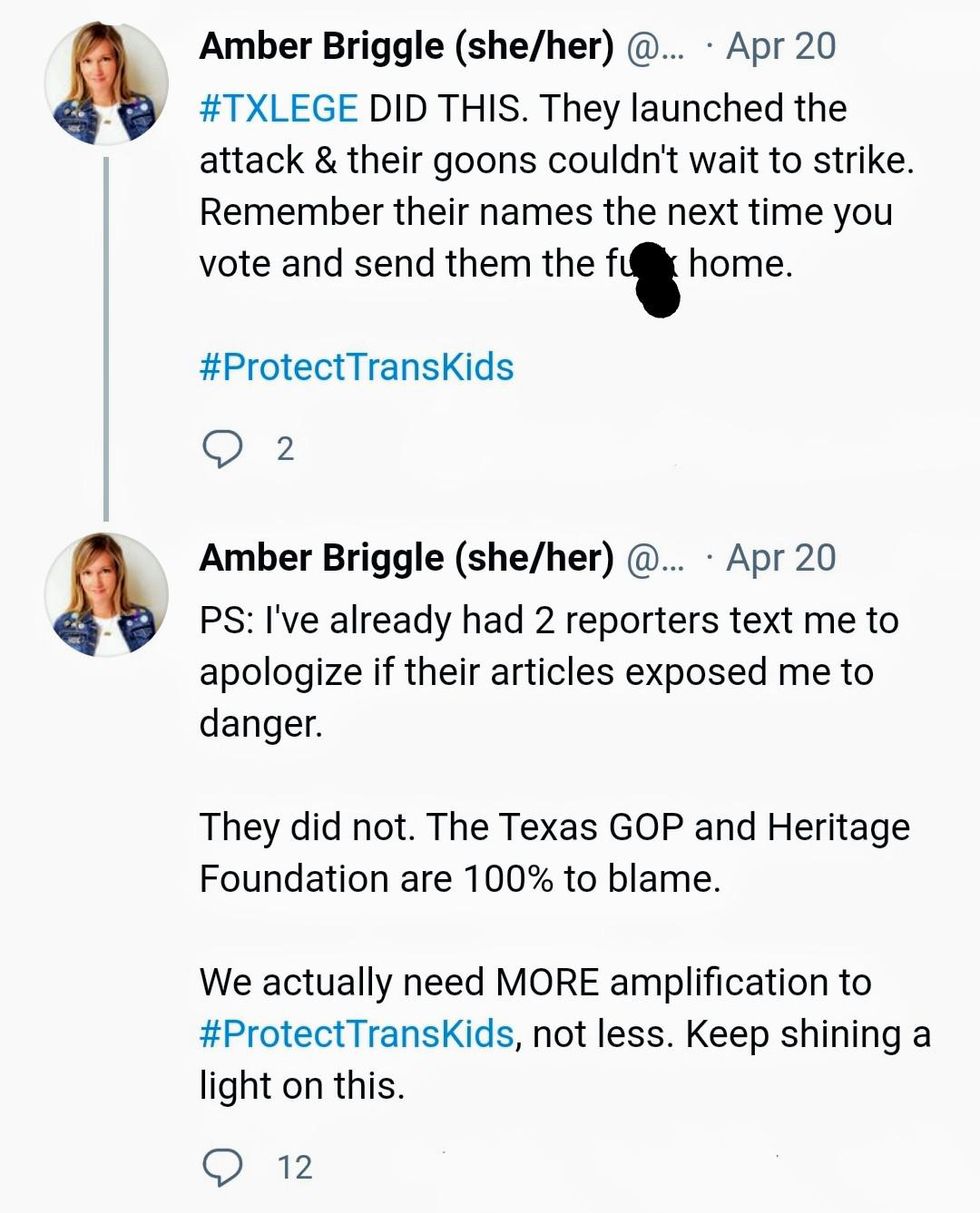 @mrsbriggle/Twitter
PFLAG, an organization for support, education and advocacy of LGBTQ+ people, reached out to Briggles on Twitter.
Many showed their support for Briggles family.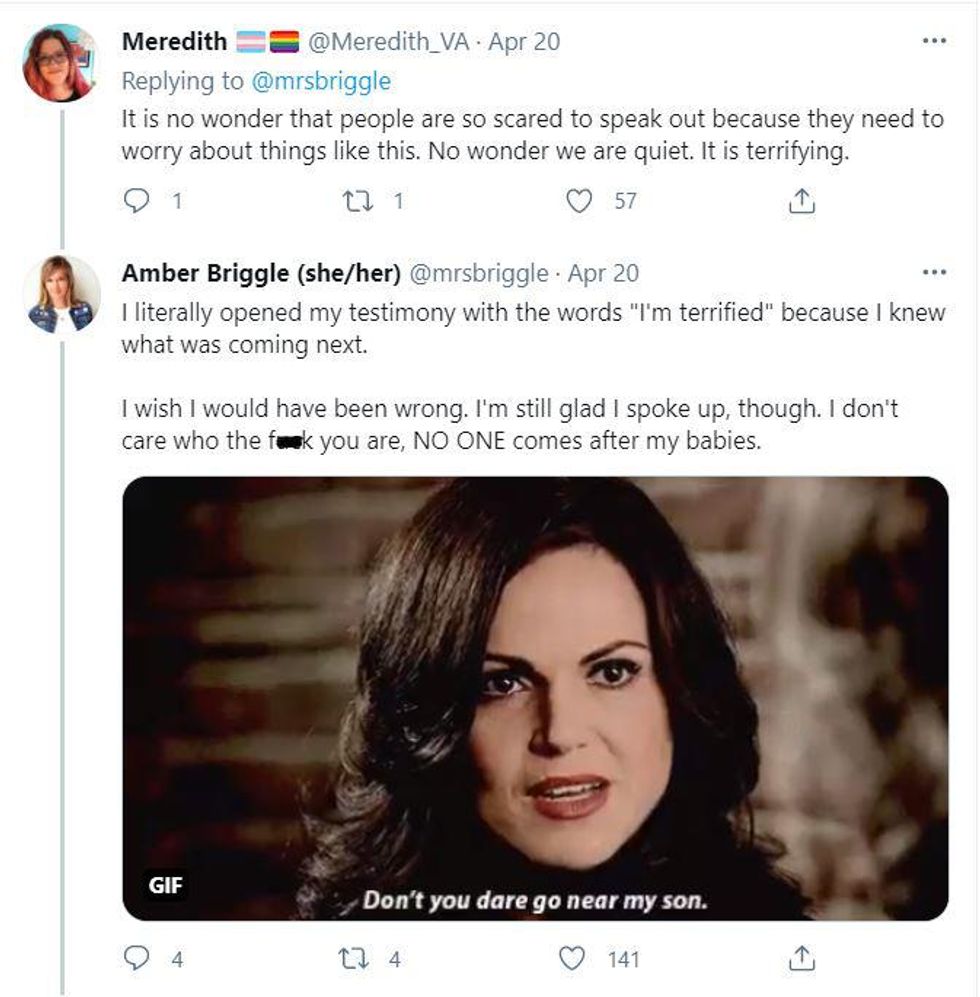 @mrsbriggle/Twiiter
The advocacy of Shappley and Briggle is inspiring and necessary.
Trans rights are human rights.