A Longwood, Long Island high school's zoology field trip to the Bronx Zoo became plenty controversial after a teacher displayed a pair of slides that some interpret as a not-so-subtle comparison of Black students to monkeys and gorillas, News 12 Long Island reports.
---
And parents are 100% not easing up at all on intensely criticizing the move as a racist act.
In fact, 3 of the 4 students in the photo have hired a lawyer and filed a notice of claim, the first step in the process of suing the school.
The students' lawyer, John Jay told NY Post that they're suing for a whopping $12 million.

So it went down like this. One teacher, known as Mr. Heinrichs showed a group of slides during a presentation to students of a zoology class field trip to the zoo.

One slide read, "Monkey See." Then this gorilla image rolls in.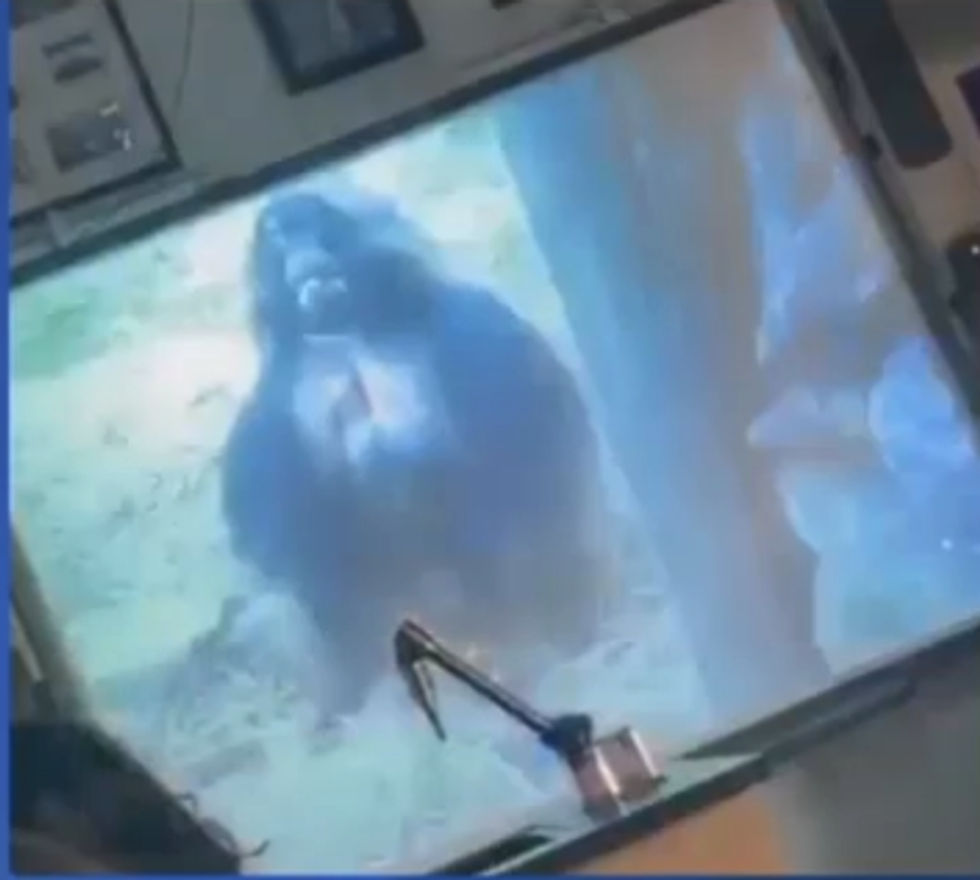 News 12 Long Island
Then it moves on to this photo, completing the "Monkey See, Monkey Do" quip.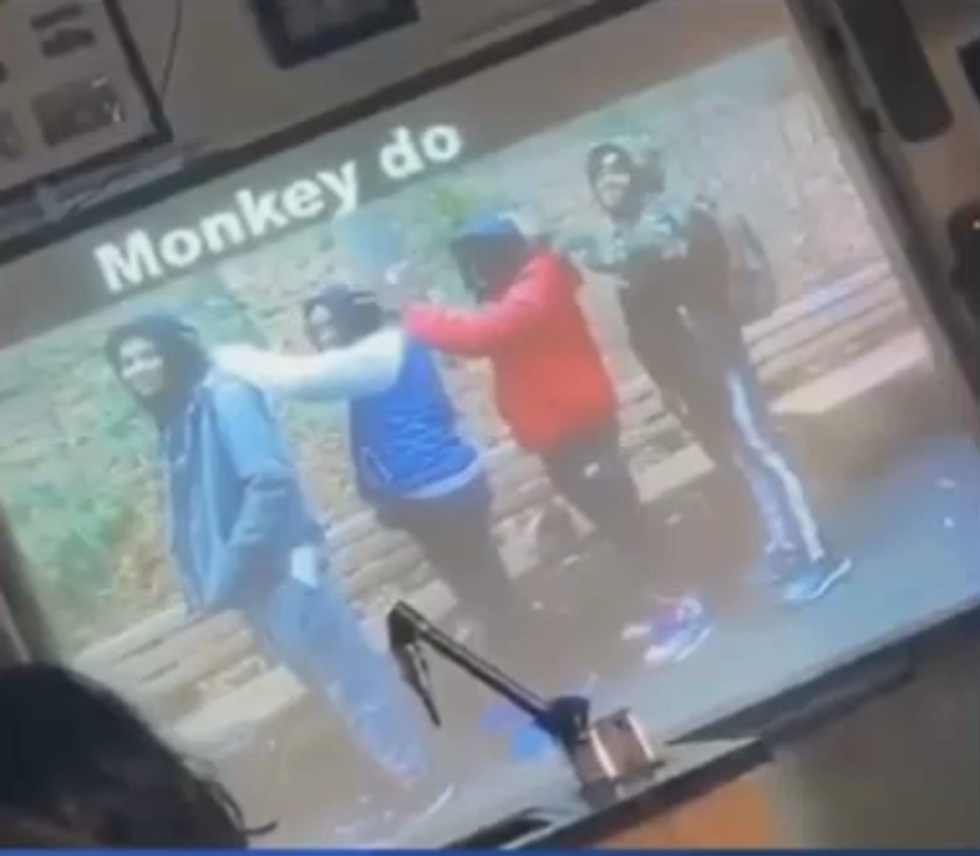 News 12 Long Island
Big ups to the student that sneak attacked these photos during the slide show.
Latisha Moye, one of the boys' mothers, told News 12 Long Island the following.
"One person said that they look like slaves."

"The whole picture and the caption was very upsetting because it was comparing our kids to a monkey or a gorilla, which, there is a history on this when it comes to Black people — so it was very disturbing."
Moye hits on a LONG running issue, going back to depictions of slaves, with White people comparing Black people to apes.

The practice was widespread up through the Jim Crow era. After the civil rights advances of the 1960s and 70s, advertising and pop culture eliminated things like blackface and depictions of Blacks as apes. But during the presidency of Barack Obama, both the President and his wife Michelle were depicted as apes by White supremacists and other bigots.
You may remember the huge controversy surrounding this H & M ad.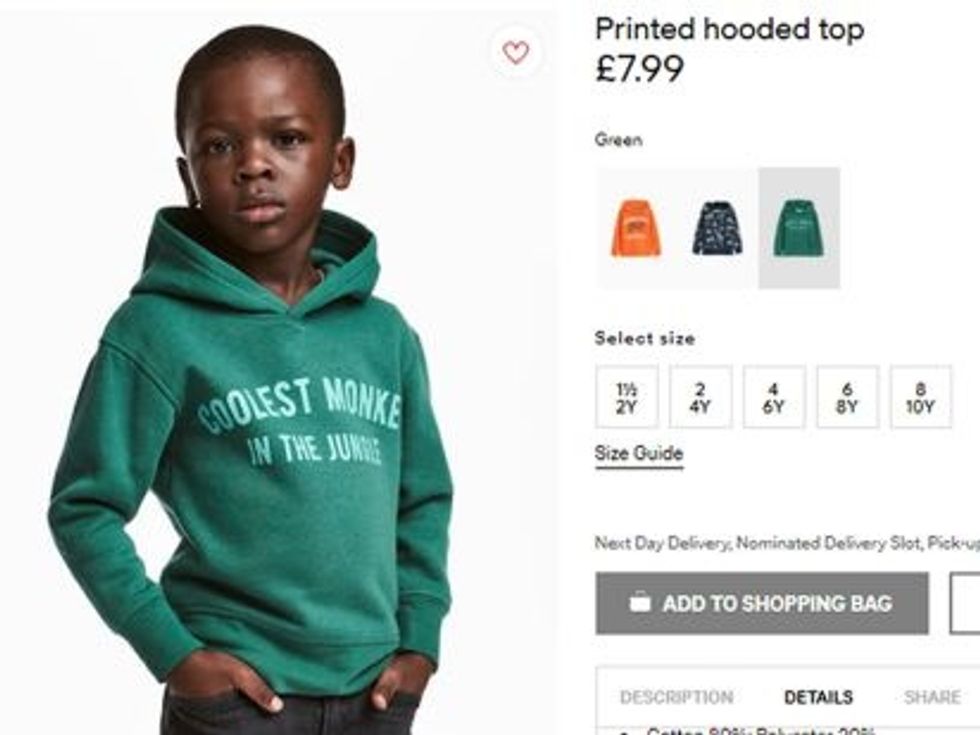 New York Times
The outcry over the teacher's slide show forced Longwood High School to respond with an official statement:

"Without the intent of doing so, the photo was taken without fully understanding the sensitivity or the hurt it may have caused and reminds us that we must be more aware of the feelings of our multi-cultural population."
As of now, the teachers have faced no disciplinary action.
The book The Color of Law: A Forgotten History of How Our Government Segregated America is available here.