voting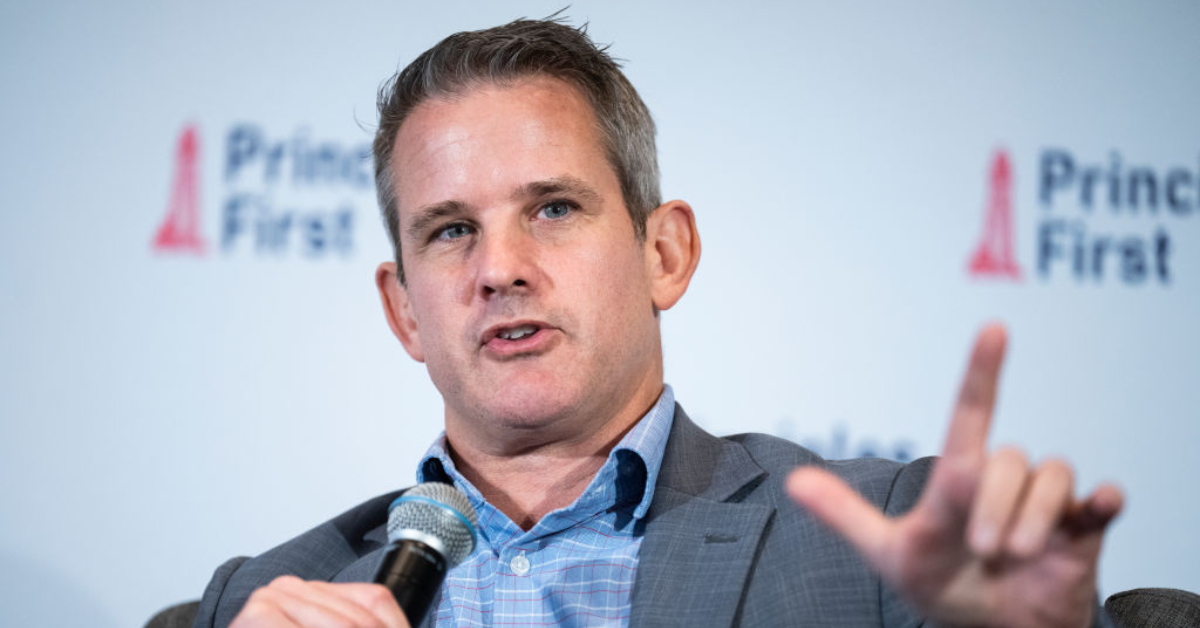 Tom Williams/CQ-Roll Call, Inc via Getty Images
Former Illinois Republican Representative Adam Kinzinger revealed that he still considers himself a Republican, despite having voted for Democrats in recent elections.
In an interview with CNN's Anderson Cooper, Kinzinger—who was ostracized by his own party for condemning the January 6 insurrection and former President Donald Trump's actions and ended up retiring from Congress—emphasized the importance of having two strong political parties in the United States but expressed concern over the direction of the Republican Party.
He also said it's a "tough question" whether he still considers himself a Republican—but tried to explain why in the end he does.
You can hear what he said in the video below.

Kinzinger said:

"I do, only in that because I don't wanna give up on that fight. And this country needs two healthy parties, a healthy Democratic Party and a healthy Republican. So I'm not gonna give up that title."
"A country needs a good conservative and a good liberal movement at any time of their lives. So I still have the title but I voted Democratic in the last election cycle."
"If it's Trump against Joe Biden, I'll vote Democratic this coming one… I really believe it's down to one issue… do you believe in democracy, or do you believe in authoritarianism?"
"I think that's the only thing we should be voting on."
Warning about the potential for another January 6th-style insurrection, Kinzinger noted that American democracy had "held" but had nonetheless sustained heavy blows.
He said:

"Because in Jan. 6, we saw the guardrails of democracy held. The car hit the rails. It kept you on the road."
"That rail can't take two hits. And now they know what they're doing. Now they know where the tricks are in the system."
Many concurred with Kinzinger's assessment.
First elected to the House of Representatives in 2010, Kinzinger saw his national profile rise considerably due to his vocal opposition to Trump's claims of voter fraud and attempts to overturn the results of the 2020 general election, which he lost decisively to Democratic President Joe Biden.

Kinzinger took a leading role on the House Select Committee tasked with investigating the January 6 insurrection. He told Cooper he was disowned by his family after he left Congress and "lost the trust" of Fox News personality Sean Hannity.
Kinzinger said his family members had sent him a "certified letter" disowning him, saying he'd joined "the devil's army."
In the end, Kinzinger chose not to run for re-election in 2022 after redistricting made it clear he would have a severe uphill climb, particularly after being such an anti-Trump lightning rod.
Keep reading...Show less