spanish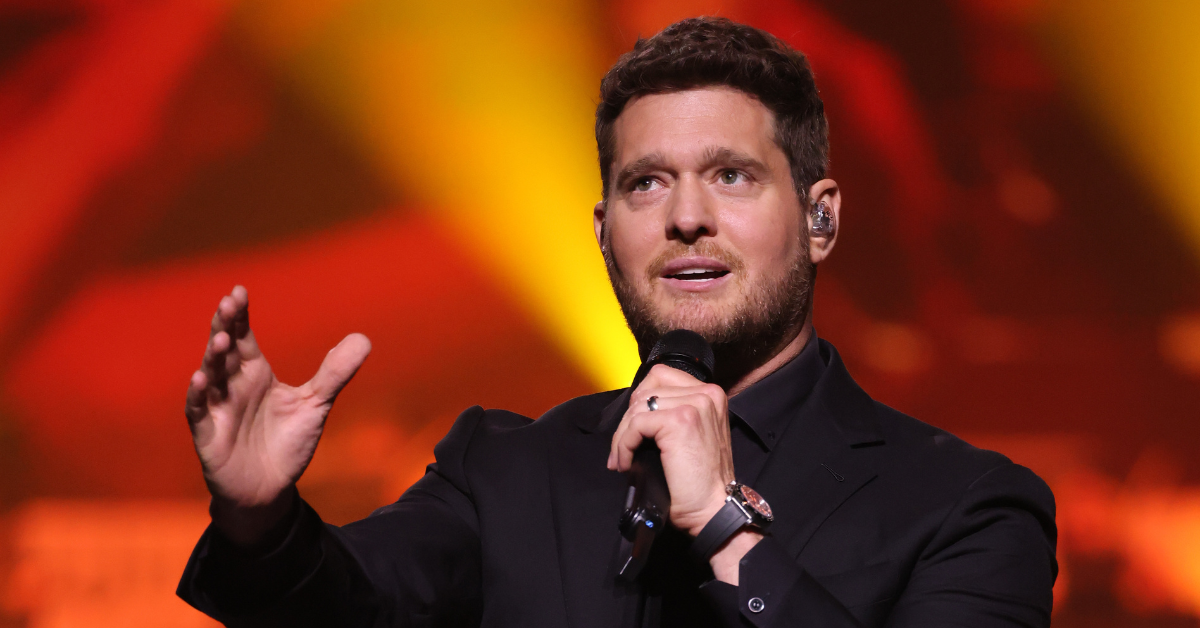 Dave Simpson/WireImage
There are many traditional tattoos people get, and then there's tattoo artist Jessica Rebell, who has Michael Bublé's face tattooed on her leg. Bublé met the Australian artist and took a picture with her showing off the Bublé tattoo, seemingly floored.
Bublé himself appreciates tattoos, and has the names of his four children inked on his skin.
He captioned the photo, which he posted to Instagram, with a sentence almost guaranteed to cause some real interesting reactions.
"My wife doesn't even love me this much."
The reactions to Bublé's post were all over the place.
First were those who found the whole thing to be funny and got the joke.

@erikamo/Instagram
Then there was a group of commenters angry with Bublé about the post's joking caption, reminding him about his wife and 4 children.

@cinzietta.76/Instagram
@carolin22566/Instagram
The reaction was so heated Bublé himself posted a clarification it was a joke.


@michebuble/Instagram
But people were thinking it didn't translate because most of the accounts angry with Bublé were written in Spanish or Italian.


@bidibidiblogblog/Instagram
@dazednconfuzed01/Instagram
@lisawalshlife/Instagram
@jovilina/Instagram

@jovilina/Instagram
However, others said you don't joke about your wife's love.


@ray_ott/Instagram

@hakunamatata.unaformadeser/Instagram
You don't joke, someone pointed out, because sometimes jokes can contain a bit of truth.

@agus_agustina_/Instagram
Bublé will be on tour this autumn in Mexico.
Keep reading...Show less