Tag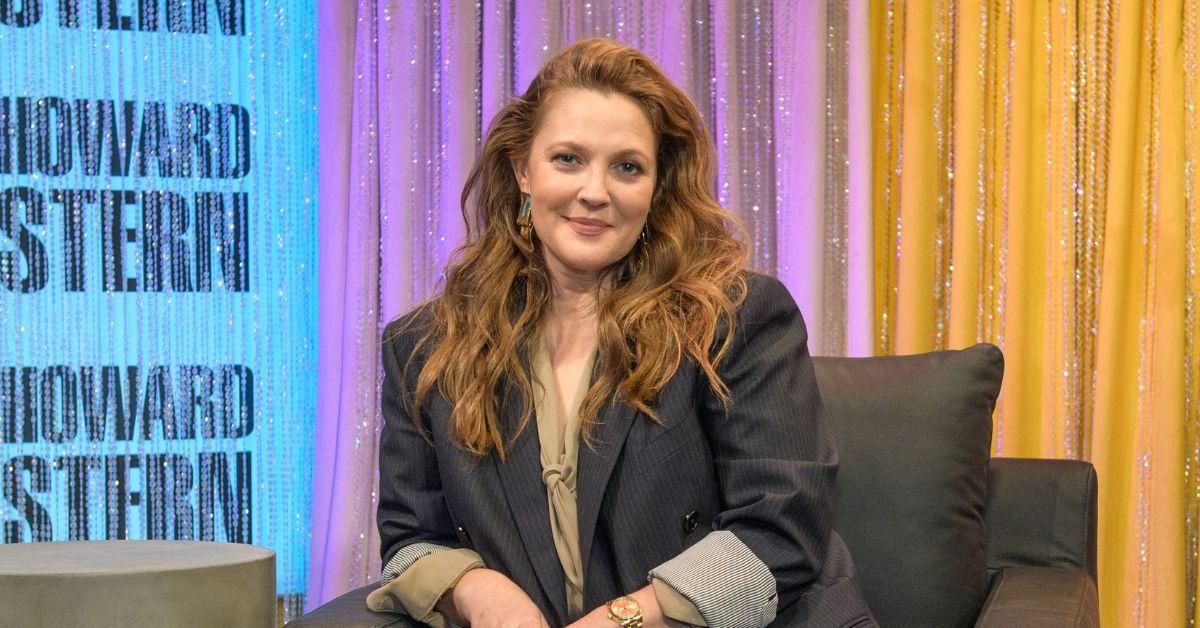 Noam Galai/Getty Images for SiriusXM
Drew Barrymore opened up about her sobriety in the winter issue of her eponymous magazine, Drew, and said her decision to eliminate alcohol from her life was "liberating."
The former child actress, known for her memorable performance in 1982's E.T. the Extra-Terrestrial, talked about putting her health first.
The 47-year-old wrote in her "Take Care of Yourself" essay:

"Maybe our definition of love changes throughout our lives."
"But I truly believe so much love goes outward. And it can feel selfish to turn that spotlight on ourselves."
"To make room for me? It just doesn't track sometimes."
She continued:

"One of the bravest things you can do is slay those dragons and finally change an awful cycle in which you've found yourself stuck."
"For me, it was to stop drinking."
Barrymore added that her decision to stop drinking was "one of the most liberating things in my journey of life" and that it allowed her "to finally become free of the torture of guilt and dysfunction."
She made a reference to a famous American artist, known for capturing the essence of traditional values from a bygone era in his paintings, to make a point about not giving in to social pressures this time of year.

"During the holidays, when we spend so much energy trying to measure up to the picture-perfect standards set by the Norman Rockwells of the world, I'd like for you to try to remember to give yourself a pass--a hug, as it were--and I will try, too."
"Take a moment, take a breath, and give yourself a squeeze."
"We're all just doing our best out here. And that in and of itself is something to celebrate."
Barrymore revealed she quit drinking in 2019 following her divorce from art consultant Will Kopelman–with whom they have two daughters.
"I'm going to say something for the first time in a long time: I have not had a drink of alcohol in two-and-a-half years," she told CBS Mornings back in December 2021.
"It was something that I realized just did not serve me and my life."
The actress said she had been "very private" about her personal struggles, especially with alcohol.
"I just want to figure this out and go about this with ... no public [dialogue about it]. Let me do this quietly and privately."
"Now it's been long enough where I'm in a lifestyle that I know is really working ... for my little journey. And there is so much peace finally being had where there were demons."
Her journey to sobriety has been a long one.
Barrymore told People Magazine she had her first drink at nine, smoked pot at ten, and started using cocaine when she was 12.
She had sought drug treatment twice by the time she was 13, and her mother had her institutionalized at that time for 18 months.
Speaking with pop singer Demi Lovato on her 4D With Demi Lovato podcast, Barrymore said of her mother, Jaid Barrymore–who took her to clubs and partied with her during the 1980s:
"She didn't know what to do with me. She created a monster."
After she got out of the psychiatric facility, Barrymore became emancipated and started working to rebuild her acting career.
During that time, she took up social drinking to "get out of my own head" but emphasized she has not gone back to using drugs like cocaine.
"Nothing would make me have a panic attack and seem like a bigger nightmare," she told Norm Macdonald in 2018 on his Netflix show, Norm Macdonald Has a Show.
Barrymore–who revealed she is bisexual and has been very open about her sex life as a single woman on her eponymous talk show–said that her renewed focus on self-care has allowed her a better opportunity to find a compatible companion.
"I can't wait to meet that easygoing person with whom I can just be happy," she said, adding, "But I haven't found them yet, though I believe they are out there."