Tag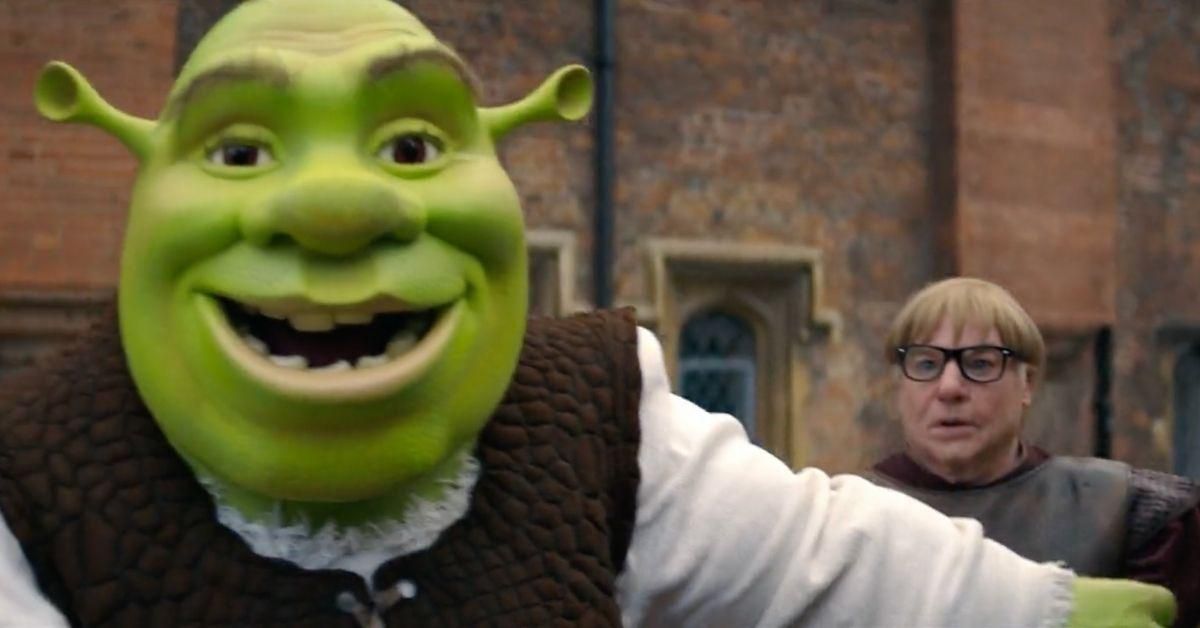 Netflix
Netflix was once the go-to household name in streaming platforms, but lately it's begun to fall on hard times.
And that means one thing, of course. It needs something to make a splash.
And while it may not be the right one, Mike Myers' new Netflix show The Pentaverate is definitely making an impression—especially after a certain iconic Myers-voiced ogre made an appearance.
Yes, Shrek himself, voiced by Myers as always, came out of the woodwork on the SNL alum's new show. The whole thing is both nostalgic and... well, so deeply weird that fans are not quite sure what to make of it.
See the moment Shrek shows up out of absolutely nowhere here:
Even for Myers, this is truly a random cameo.
Shrek's appearance happens during a sketch about a medieval Sasquatch-type monster named The Ogre of Dubrovnik. Just as Myers' character is about to be smashed by said Croatian ogre, a familiar voice rings out and there he is in all his glory: Shrek, here to save the day!
After declaring himself "the real Ogre of Dubrovnik," Shrek headbutts the hairy foe just as Smash Mouth's cover of The Monkees' "I'm a Believer" from the Shrek soundtrack pipes in.
Then Myers thanks him, they shake hands, and the sketch ends. Okay then!
It's a fittingly "huh?" moment for the very off-kilter show in which Myers plays a whole slew of different characters, from a Russian oligarch to an Alex Jones-like radio host, who are all part of a secret society that has been pulling the world's strings since the Middle Ages.
Myers is the creator of the Austin Powers franchise and the wildly unsuccessful Love Guru, so off-the-wall but not always in a good way is definitely in his wheelhouse.
On Twitter, people didn't quite know what to do with this particular triumphant return of the beloved green ogre.


But the show is not without its fans, who are just happy to see Myers—and Shrek—onscreen again.
Anyway, if you're looking for another reason to watch The Pentaverate, here's one, maybe.
It apparently ends the mystery of what Mike Myers', um, junk looks like.
So there's that!

You can watch the official trailer for The Pentaverate here:
The Pentaverate | Official Trailer | Netflixwww.youtube.com