Tag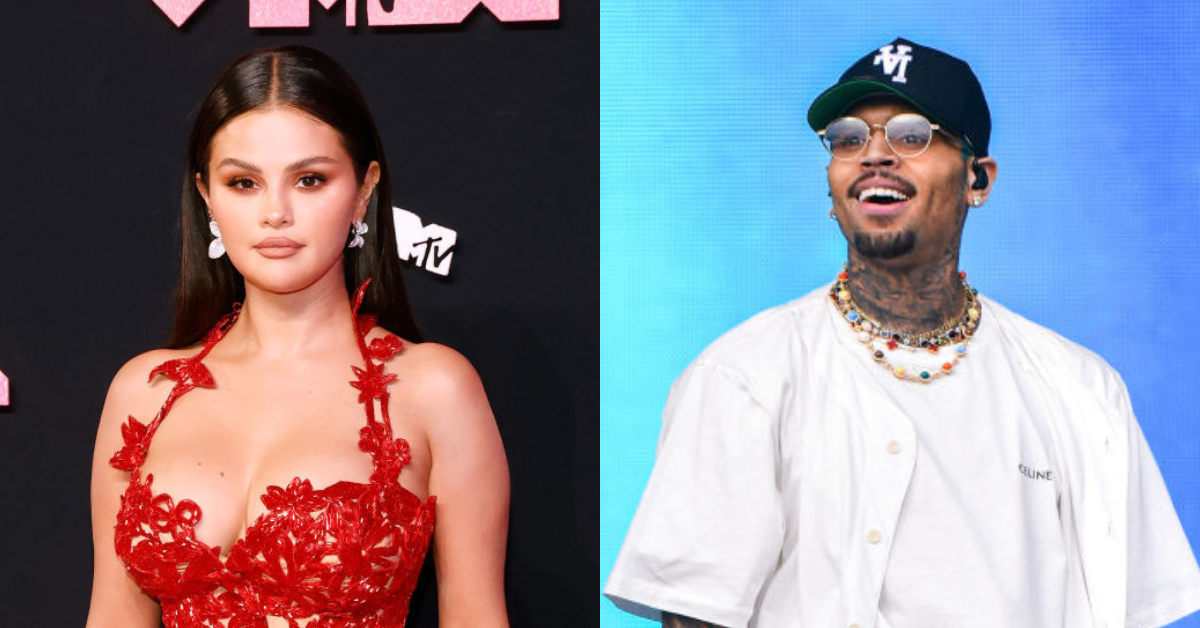 Taylor Hill/Getty Images; Aaron J. Thornton/WireImage/Getty Images
Footage of Selena Gomez's reaction to Chris Brown's nomination for a VMA has gone viral, and fans are praising the singer for refusing to celebrate him.
Brown was nominated in the Best R&B category at the 2023 MTV Video Music Awards on Tuesday for his and Chloe Bailey's song "How Does it Feel."
But Gomez was not impressed.
Video captured Gomez clapping for nominees in the category... that is, until Brown's name was called. Gomez cut the applause and grimaced upon hearing "Chris Brown," and then resumed cheering for the rest of the nominated artists.
You can watch the clip below.
Viewers connected with Gomez's stance, as many questioned the nomination in the first place, given Brown's history of physical assault—the most prominent being his guilty plea to assaulting Rihanna in 2009.
Brown has also been accused of abuse by Karrueche Tran and others dating as recently as just last year.
Needless to say, fans praised Gomez for refusing to celebrate Brown's nomination.
Brown later took to his Instagram stories to share a couple of thoughts, first writing:
"IM THE GOAT and you know it 😏❤️"
Which was followed by:
"Let me mind my business"
While he didn't elaborate, we can guess what that was about.
Gomez herself wrote on her Instagram stories:
"I will never be a meme again."
"I'd rather sit still than be dragged for being myself."
@selenagomez/Instagram
It's not clear if Gomez was referring to the Chris Brown reaction or her genuine concern during a planned stage malfunction during Olivia Rodrigo's set...
... but we prefer the honest and unfiltered Selena being herself, all day, every day.