Tag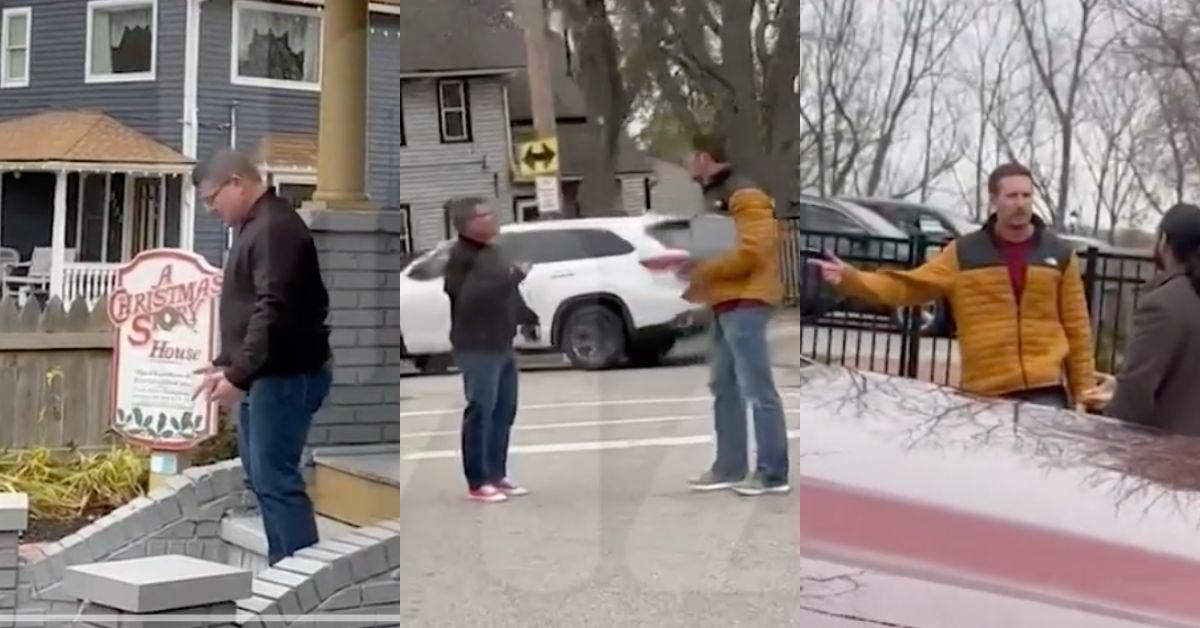 TMZ
The iconic house featured in A Christmas Story gained renewed interest and gone on the market after appearing in the sequel film to the holiday classic, HBO Max's A Christmas Story Christmas.
But according to homeowner Brian Jones, one of the actors from the holiday movie who expressed interest in purchasing the iconic Parker House along with a few of his fellow Christmas Story castmates, is banned from the property listed for sale at an undisclosed price.
Yano Anaya–who played Grover Dill in the 1983 film and reprised his role in this year's sequel–was kicked off the property located in Cleveland, Ohio when he was seen taking photos for fans in front of the home on November 15.
In a video obtained by TMZ, Jones was seen approaching Anaya and berating him with expletives.
Jones was heard accusing Anaya of being a "scammer" and a "loser" for allegedly screwing Jones over.
The homeowner then yelled at the actor and told him to "F'k off."
You can watch the TMZ video below.

Warning: NSFW language
Anaya's business partner Emmanuel Soba told the media outlet he had no idea why Jones was so upset, especially since the actor and Jones previously spoke on the phone and "had a great conversation."

They also claimed Jones agreed to sell the famous property to the group and were confused as to why Jones was so infuriated the next day during their encounter.
Jones, however, offered a different take and told TMZ:
"I apologize for the way I expressed myself."

"However, it was out of concern that fans could be misled into contributing to a GoFundMe campaign that will not result in the purchase of the house."
He continued:
"I have no association with any GoFundMe campaign."
"I am not selling the house through GoFundMe, so fans should not contribute to that fund under false pretenses, thinking their money is going toward buying the house."
"I am entertaining offers only from qualified buyers through my real estate broker."
Soba told TMZ a member of his group did start a GoFundMe campaign online but it allegedly was never active.
His confusion as to why Jones lashed out at them was further compounded by the fact Soba's group already had a list of investors ready to purchase the home without the help of the fundraising campaign.
Currently fans of the movie can rent the Parker House—which according to the listing was originally built in 1895—for overnight stays along with the movie's Bumpus House–which houses a museum and gift shop showcasing props and costumes from the 1983 film.
According to Title Press, renting a room in the Christmas Story house starts at $545 a night and a few rooms in the nearby Bumpus house start at $195.
A Christmas Story Christmas was released on HBO Max on November 17.
It reunited original cast members Peter Billingsley, Ian Petrella, Scott Schwartz, R. D. Robb, Zack Ward and Yano Anaya returning as Ralphie Parker, Randy Parker, Flick, Schwartz, Scut Farkus and Grover Dill respectively.