Tag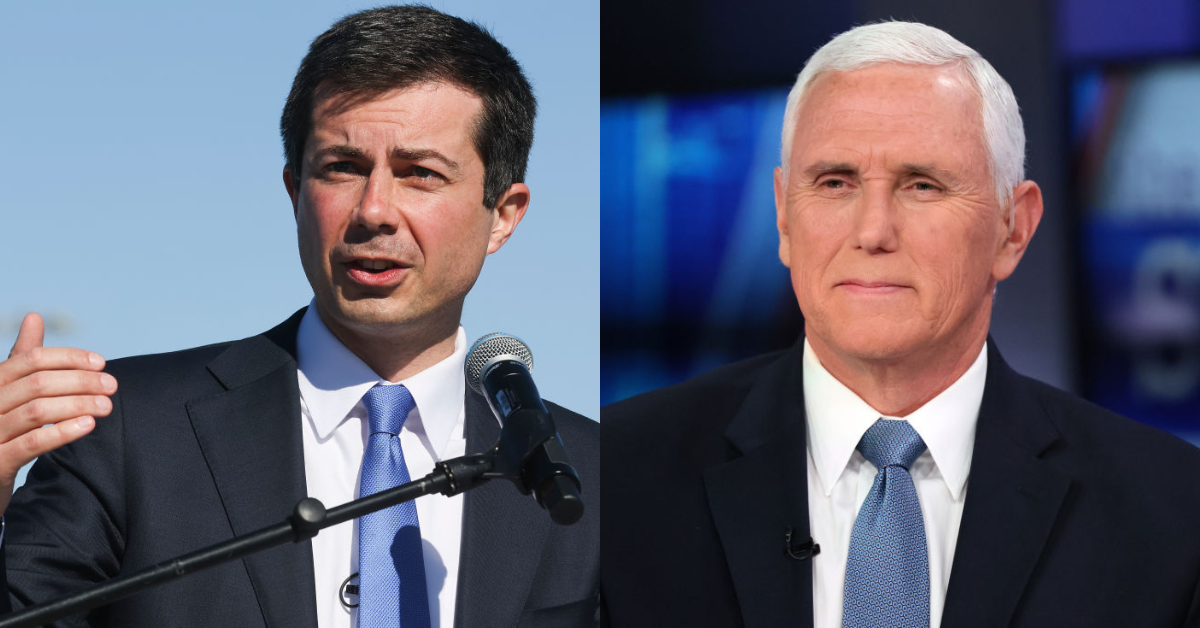 Mario Tama/Getty Images; Dia Dipasupil/Getty Images
Transportation Secretary Pete Buttigieg sat down for an interview with ABC News journalist Gio Benitez and addressed a homophobic, misogynistic and sexist joke former Republican Vice President Mike Pence made at the annual white-tie Gridiron Club Dinner in Washington, D.C.
Pence's joke referred to Buttigieg's decision to take paternity leave after the premature birth of his and husband Chasten Buttigieg's fraternal twins.
Pence remarked that Buttigieg had taken "maternity leave" before adding:
"Pete Buttigieg is the only person in human history to have a child and all the rest of us get postpartum depression."
In a clip from Buttigieg's interview with Benitez that aired on The View, Buttigieg said Pence's joke was "strange" given how Pence behaved when the two last met.
You can hear what Buttigieg said in the video below.
When asked if Pence owes him an apology, Buttigieg said:

"You know, I'll let others speak to that. It's a strange thing to me, because last time I saw him, he asked me about my kids like a normal person would."
"I guess, you know, at a political event and white tie, it's a little different. But again, there's not a lot of time for me to focus on the Washington game because we have real work to do here."
Many applauded Buttigieg for speaking out and reserved harsh words for Pence.

@law2655/Instagram

@jimandgary2189/Instagram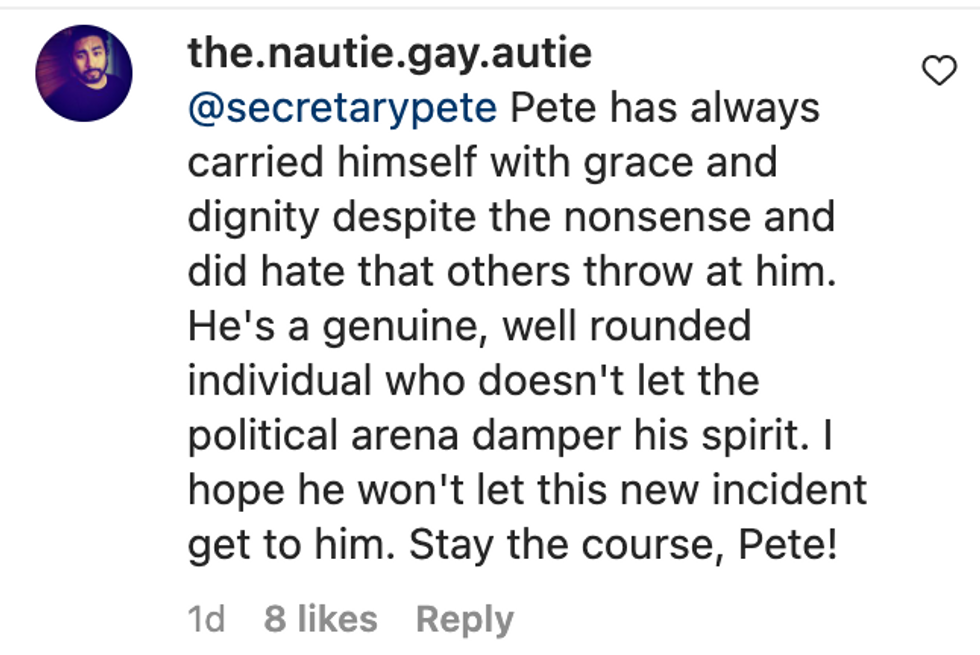 @the.nautie.gay.auntie/Instagram

@vrv1971/Instagram

@sliminsac/Instagram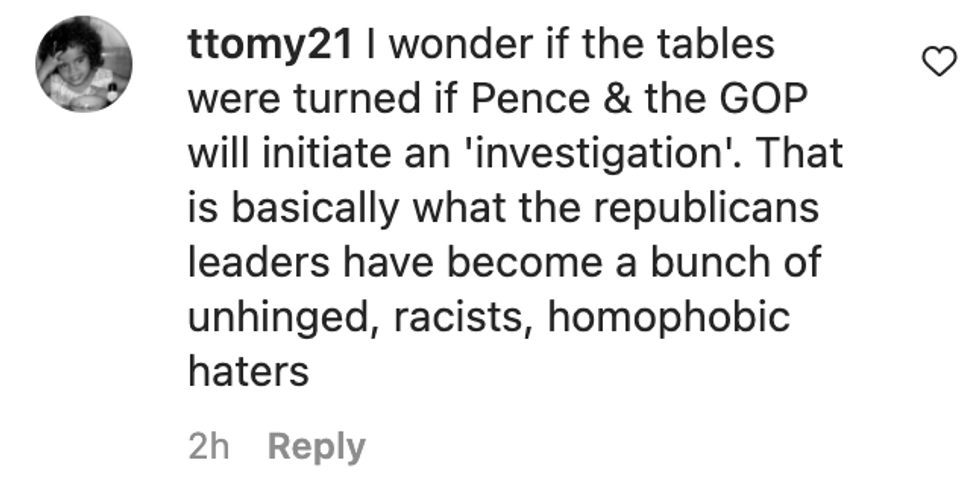 @ttomy21/Instagram

@ref53/Instagram

@bocadoug/Instagram
Paternity leave is a period of absence from work granted to a father after or shortly before the birth of his child that "can promote parent-child bonding, improve outcomes for children, and even increase gender equity at home and at the workplace," according to the Department of Labor (DOL).

But conservatives have repeatedly harped on the Transportation Secretary for taking paternity leave in 2021. Fox News once went so far as to print internal Department of Transportation (DOT) emails, implying Buttigieg was up to no good at a time when it was publicly known he was caring for his newborn children.
Buttigieg was defended by his husband Chasten, who noted shortly after Pence made his joke that Buttigieg had taken leave in part because one of their children wound up on a ventilator in a pediatric intensive care unit after contracting a respiratory virus.