merriam webster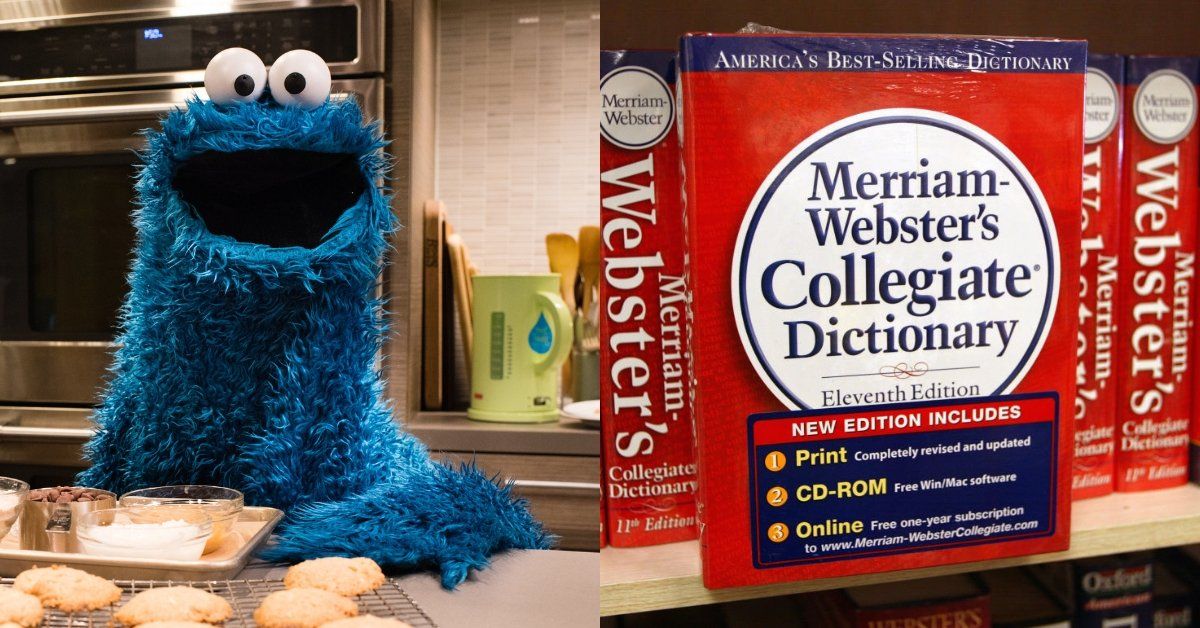 Sarah L. Voisin/The Washington Post via Getty Images; Tim Boyle/Getty Images
Troll (verb): to antagonize (others) online by deliberately posting inflammatory, irrelevant, or offensive comments or other disruptive content.
Trolled, trolling, trolls
Example: Cookie Monster just hilariously trolled Merriam-Webster's tweet about pocket dictionaries.
America's "most trusted dictionary" recently tweeted about the accessibility and portability of word meanings and origins by informing people on social media:
"Any dictionary can be a pocket dictionary with big enough pants."
They're not lying.
But Cookie Monster, a true spokesperson for the people, raised a valid concern, replying:
"Me no wear pants."
Totally relatable.
Merriam-Webster, obviously impressed by the Muppet's tweet, responded with the definition of "icon":
And others on social media concurred.
Cookie Monster himself had a motivational response to his new status.
And Merriam-Webster defined this entire interaction as "the best reply we have ever received."
Thank you, Cookie Monster, for advocating for the pantsless among us! 👏👏👏
Keep reading...Show less