lockdown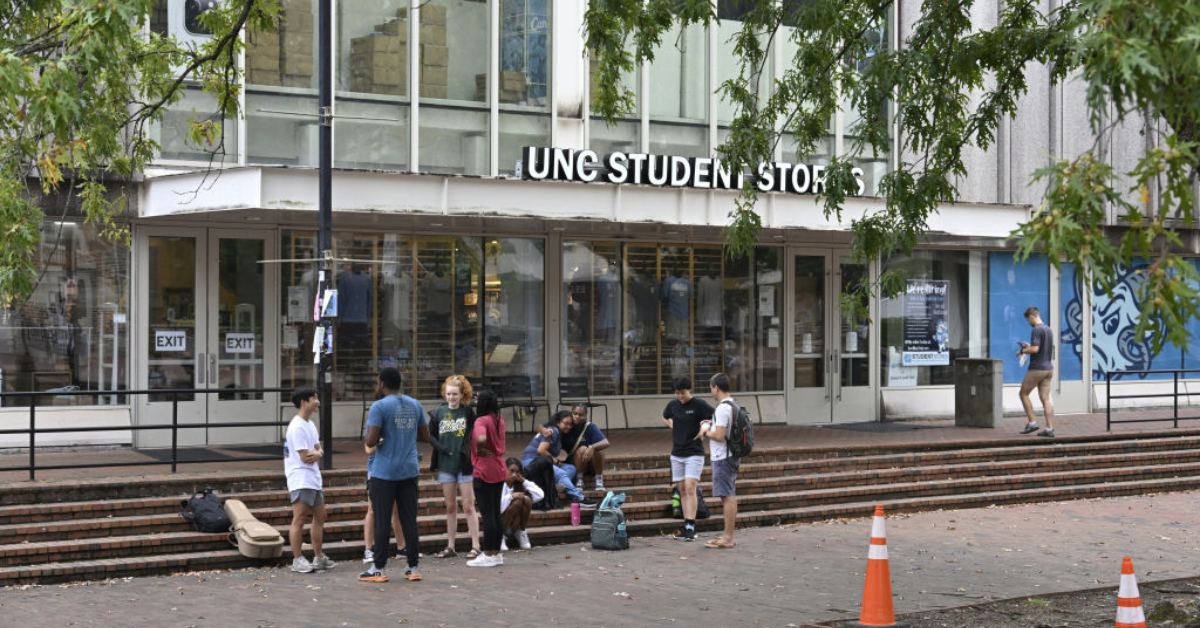 Peter Zay/Anadolu Agency via Getty Images
The fatal shooting of a professor on the University of North Carolina campus in Chapel Hill has stoked the fires of an already tense debate around the nation's lax gun laws—and a student paper's powerful cover has gone viral for its response to the shooting.
Student journalists led by Caitlyn Yaede, the managing editor of the paper's print edition, created a cover featuring text messages sent and received by students rather than sharing photos from the scene.
Yaede shared the cover on Twitter, writing:
"I shed many tears while typing up these heart-wrenching text messages sent and received by UNC students yesterday. Our campus was on lockdown for more than three hours."
"Beyond proud of this cover and the team behind it."
You can see the cover below.

As you can see below, the paper's front page was dedicated to text messages sent and received by students after they got warning that the university was on lockdown due to an active shooter on campus.
It includes such messages as "Guys, I'm so f**king scared," "Hey - come on sweetheart - I need to hear from you," "Are you safe?" and "Someone is already shot."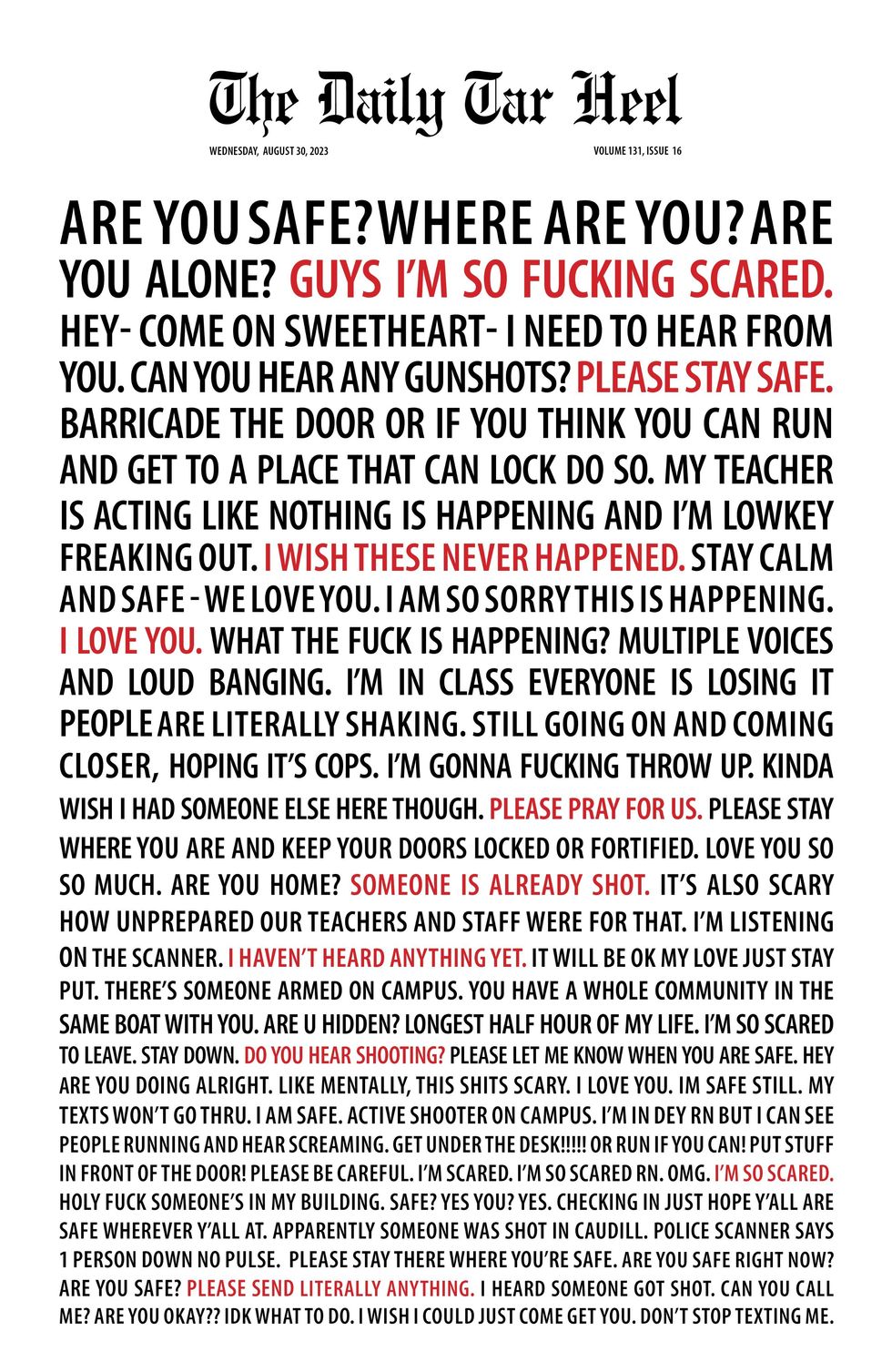 @caitlyn_yaede/Twitter
People were immediately struck by the cover as well as its bold and unmistakably raw nature that captured the consequences of nationwide gun violence.
Authorities have confirmed that a 34-year-old graduate student shot and killed associate professor Zijie Yan, who worked for the school's department of applied physical sciences.
CNN has confirmed that the two knew each other because the shooter was in the same department; Yan was his faculty adviser, according to the shooter's since-deleted UNC biographical page, which is accessible via the Internet Archive.
The shooter has been charged with first-degree murder and carrying a gun on educational property. If convicted, he faces a minimum of life in prison without parole for the murder charge and up to two years for the weapons charge.
Keep reading...Show less