lindsey graham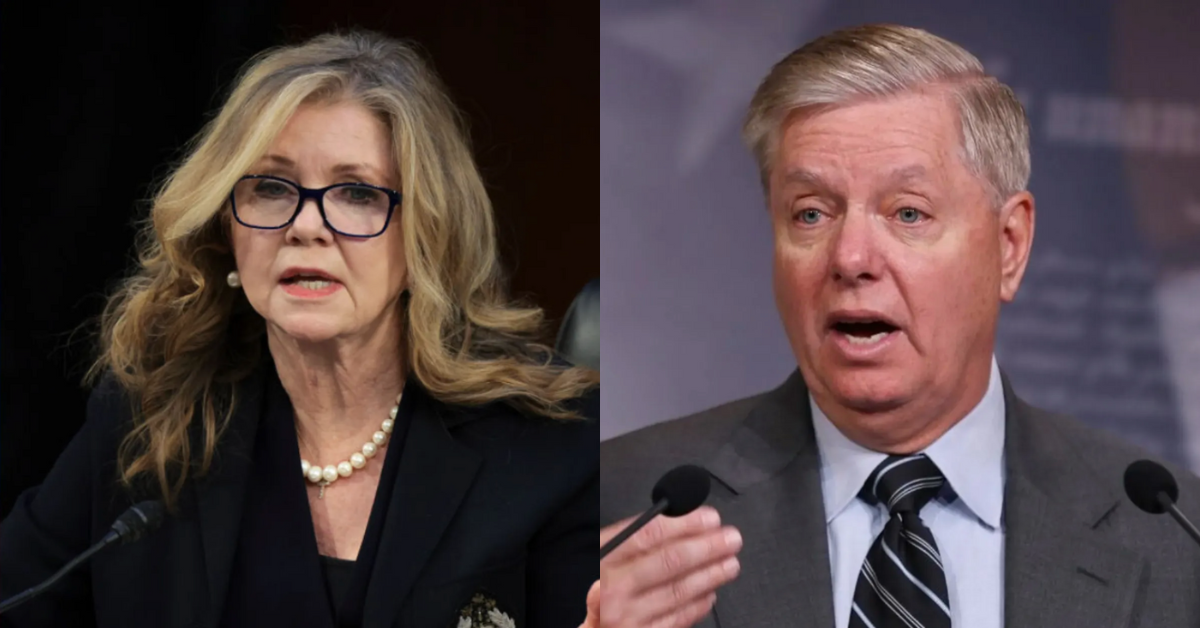 Win McNamee/Getty Images; Chip Somodevilla/Getty Images
The recent appointment of U.S. Attorney David Weiss as special counsel for the Justice Department's investigation into Hunter Biden, President Joe Biden's son, has sparked allegations of hypocrisy by some congressional Republicans who are now complaining about the very appointment they requested.
Last September, a group of 31 Senate Republicans, including Tennessee Senator Marsha Blackburn, specifically asked for Weiss to be appointed as a special counsel to oversee the probe into Hunter Biden's business dealings, saying they wanted the investigation to be "free from political influence."
However, now that their request was granted, some of these same Republicans are criticizing the appointment.
Blackburn herself suggested Attorney General Merrick Garland had only appointed Weiss as special counsel "because he knows Weiss will protect Hunter."
South Carolina Senator Lindsey Graham—who had signed the letter last year requesting Weiss—slammed the appointment as a political move by the Biden administration to address their own "political problem." Graham suggested that Weiss' team "needs to be replaced with a new set of eyes."
Iowa Senator Chuck Grassley—another signatory of the original letter—also expressed concerns about Weiss' appointment, indicating that he had "questions" about Weiss overseeing the investigation.
Additionally, House Speaker Kevin McCarthy took to social media to suggest that Weiss' appointment could be used to "whitewash the Biden family corruption," a statement that was later echoed by Ohio Senator and House Judiciary Committee Chairman Jim Jordan in a statement to CNN.
Unsurprisingly, Republicans have faced heavy criticism for their abrupt about-face.
Some of the discontent with Weiss appears to stem from his involvement in negotiating a plea deal with Hunter Biden that fell apart in court earlier this summer.

The deal was intended to result in Biden pleading guilty to misdemeanor tax charges as part of an arrangement to avoid a felony gun charge. However, Biden pleaded not guilty after questions arose about the language of the agreement.
Weiss' appointment as special counsel suggests that the investigation into Hunter Biden's activities may proceed to trial, which could potentially coincide with President Biden's reelection campaign in the coming year.
Keep reading...Show less