Tag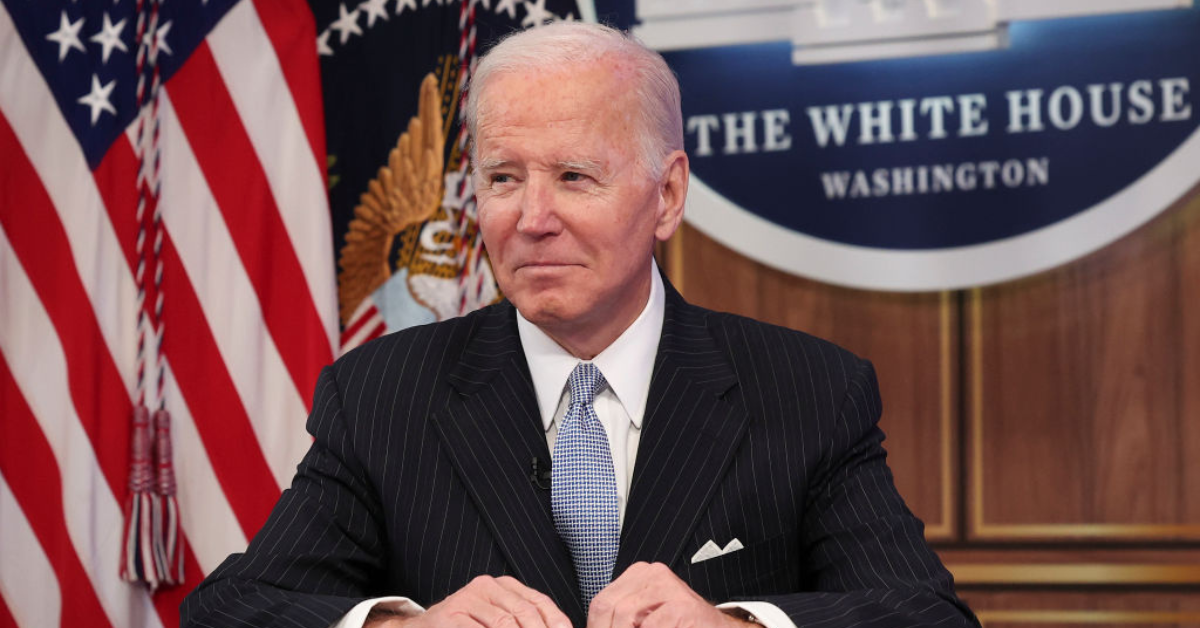 Win McNamee/Getty Images
Democratic President Joe Biden had social media users simultaneously chuckling and fascinated by a photo he posted to his official Twitter account that shows him at his desk in the Oval Office.
At first glance, the photo appears to show the President—who pledged to "get more done for American families"—sitting on top of his chair rather than standing behind it.
You can see the photo below.

Of course, the President was not sitting on top of his swiveling office chair—that's the kind of thing that would cause anyone to have an accident—but it's easy to see why people thought that was the case.
In fact, the President is standing behind his chair and has his suit draped over the back of it. However, the chair has a wide back, so the jacket was unable to drape over it completely, making each side look like the leg of the President's pants.
To a less keen set of eyes, it looks like Biden is somehow balancing himself atop his chair, and that's the story of how an optical illusion was born.
But many could not unsee it once they caught on to it—and now, neither can you.
This isn't the first time President Biden has made headlines for appearing in photos that deceive the eye, believe it or not.
Last year, the President and his wife, First Lady Dr. Jill Biden, visited former Democratic President Jimmy Carter and his wife, former First Lady Rosalynn Carter at their home in Plains, Georgia.
The Bidens knelt down to have a photo taken with the Carters that was later released by the Carter Center. The Carters were seated in armchairs, and the Bidens' positioning made them look like giants in comparison.
But, much like the case of the mysterious suit jacket, there is a simple explanation for all this.
The Carters confirmed their photographer used a wide-angle lens to capture all four subjects as well as the backdrop.
A strong flash could also have reduced the depth of the image and omitted shadows, making the Bidens look considerably bigger.