Tag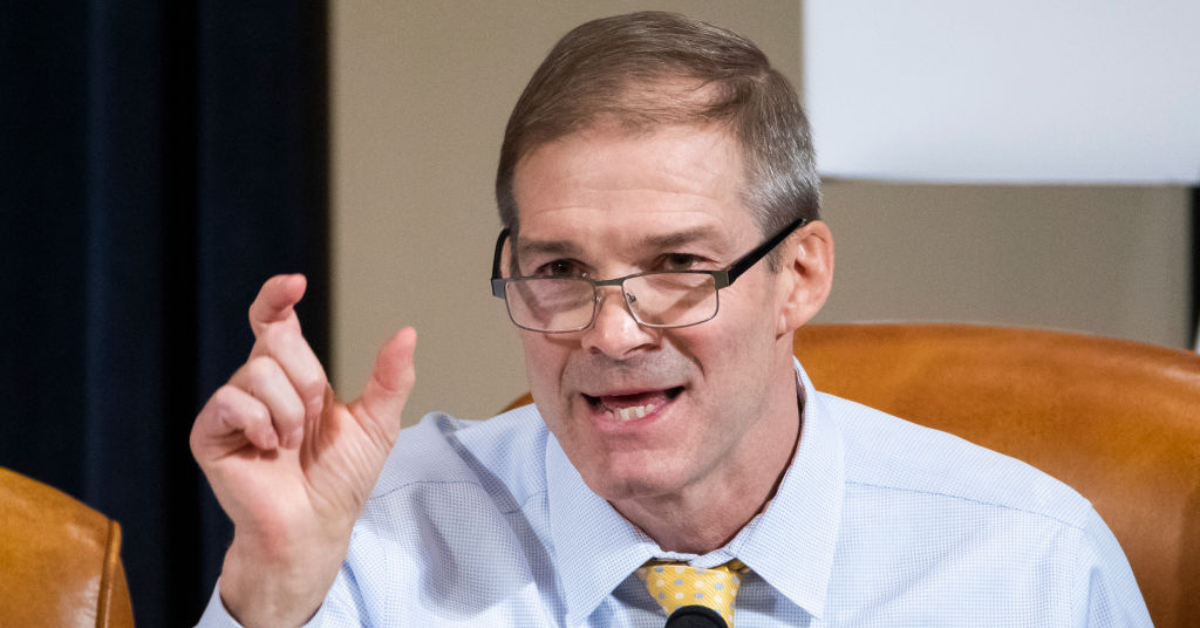 Jim Lo Scalzo/Pool/Getty Images
Ohio Republican Representative Jim Jordan was widely criticized after he lectured Twitter users about how "Real America" works, suggesting in his version of America, "you work hard, pay your bills, and provide for your family."
Jordan lamented this is "how it should be."
His comments were widely mocked by Twitter users who pointed out it's rather hard to take his musings about "Real America" seriously when he is compensated $174,000 per year as a member of Congress, a salary far above what the average American household brings in.
They also pointed out working hard and paying your bills is a foreign concept to many in the GOP and their big money donors.
You can see what Jordan wrote below.
Jordan was quickly taken to task for his remarks by Tamie Wilson, who is the Democratic challenger for his House seat.
In a tweet of her own, Wilson brought up Jordan's annual salary—paid by taxpayer money—and noted he has used his time in office to "pass ZERO legislation and spread lies on Fox News and Twitter every, single day."
Others soon weighed in, pointing out life in "Real America" is much harder than Jordan lets on and the United States has suffered under Republican leadership.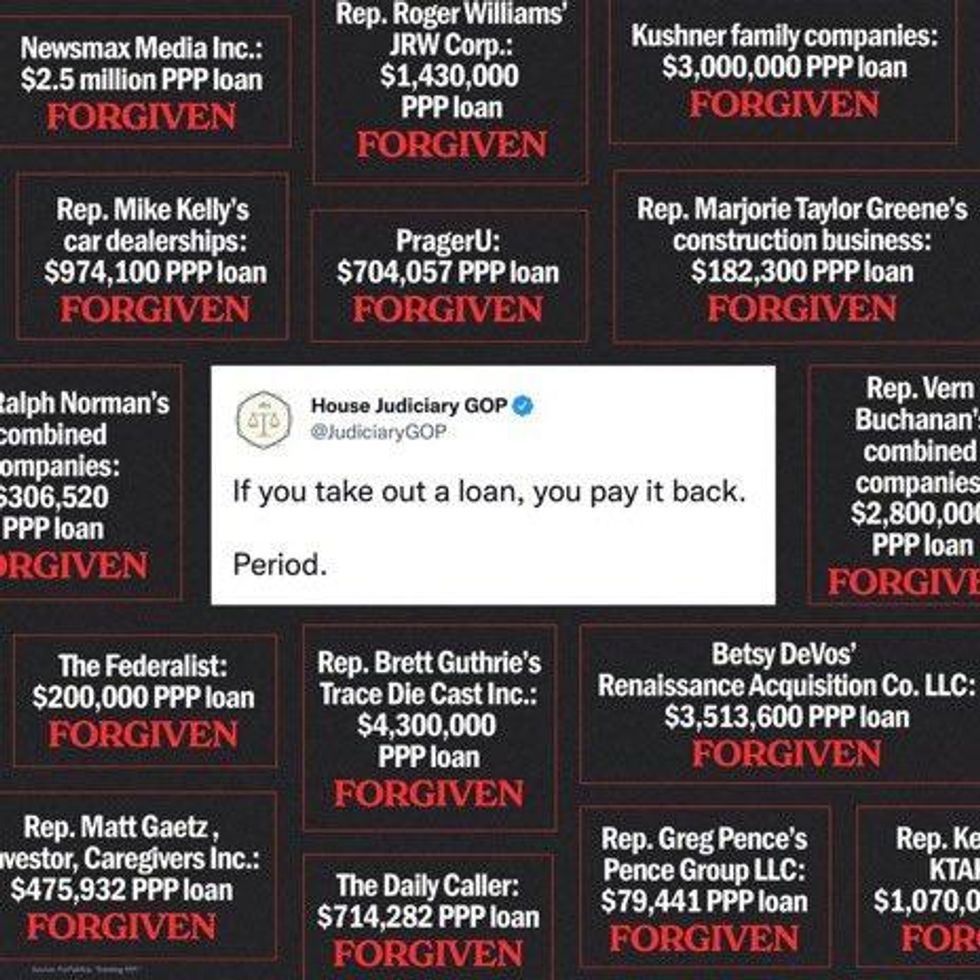 @BarrettEbh247/Twitter
Jordan has been called out for false and misleading claims and been accused of engaging in historical revisionism in discussions about the Trump administration.

Earlier this year, he angered many Americans feeling the crunch of high gas prices after he, in a dig at Democratic President Joe Biden, asked his followers if they remembered "how cheap gas was" when former Republican President Donald Trump was in office.
Last year, Jordan received heavy criticism after he claimed groceries "weren't expensive during the Trump administration" at a time when news outlets were reporting many Americans were feeling the impacts of inflation at the grocery store.
Jordan has also defended Trump since Trump's announcement the Federal Bureau of Investigation (FBI) "raided" his Mar-a-Lago estate and "even broke into my safe!"
As the overseer of the official Twitter account of the Republican members of the House Judiciary Committee, Jordan issued tweets that were lambasted for downplaying the significance of the event and for making excuses for Trump's decision to ignore the law and abscond with classified and top secret documents.