hugh grant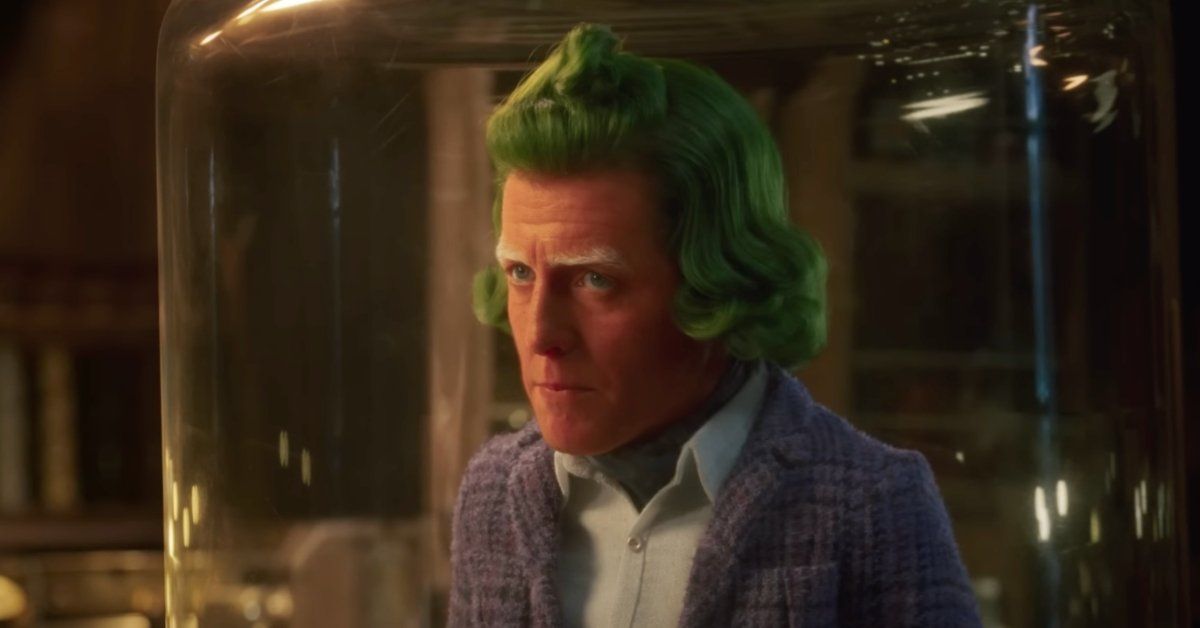 Warner Bros. Pictures
Actor Hugh Grant, perhaps best known for his roles in films such as Four Weddings and a Funeral and Bridget Jones' Diary, has changed things up a bit in his latest role: he's an Oompa Loompa in Warner Bros.' upcoming film Wonka.
Grant is certainly no stranger to comedic roles, but having to perform with CGI motion-capture rigging on his head to track his facial movements seems to have put a significant strain on his enjoyment of this particular role.
Grant told UK tabloid Metro:
"'I made a big fuss about it. I couldn't have hated the whole thing more."
It's pretty understandable that he hated the unwieldy rigging, which usually consists of multiple cameras and other equipment to provide information to the animators who will incorporate the recordings into the final CGI scenes.
Grant described the rig quite negatively:
"It was like a crown of thorns, very uncomfortable."
Grant also said that he was unsure of whether to focus solely on his facial expressions or to act with his body too, and that he "never received a satisfactory answer" when he asked about it.
He was not happy with his dancing and other physical antics.
"And frankly, what I did with my body was terrible, and it's all been replaced with an animator."
Some on social media praised Grant for his candor:
Others pointed out that Grant is king of deadpan sarcasm.
Asked whether he thought the process was worth the outcome, Grant replied:

"Not really."
He elaborated, still joking a bit but more sincerely:
"Oh, no. That's always torture. I just thought it would be funny watching a 63-year-old Englishman putting his head between his legs and all that stuff […] Look, I love this team. I loved making Paddington [sarcastically stares into the camera]. That's a bit of a lie… I hate my work. But I love the way it came out. And I do very much admire Paul King, who wrote and directed this film."
Grant admitted later in his interview with Metro that it wasn't that he particularly disliked this role, or Wonka as a film, but acting in general that has lost its spark.
He joked:
"I slightly hate [making films] but I have lots of children and need money."
Wonka director Paul King, who collaborated with Grant on Paddington, described Grant as:
"the funniest, most sarcastic s**t I've ever met."
If you're excited to see Grant's performance in Wonka, it releases in theaters in the UK on December 8th and in the US on December 15th.
Keep reading...Show less