hair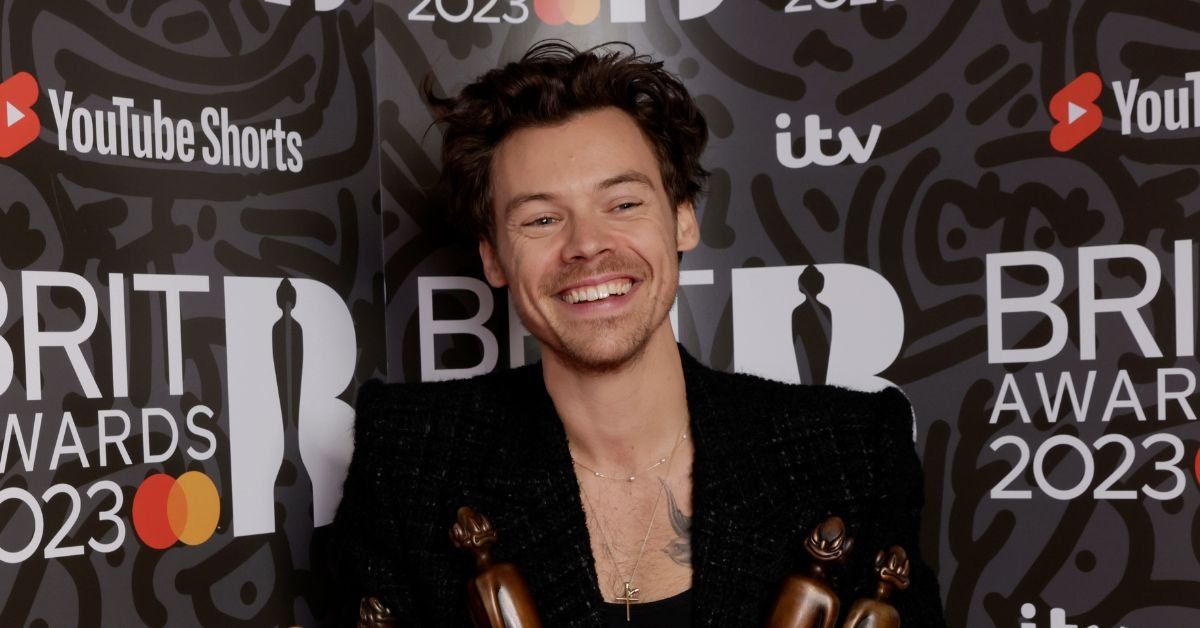 JMEnternational/Getty Images
Harry Styles fans were gobsmacked after an alleged photo of the British singer at a U2 concert showed him with a major undercut.

Rumors that he had his wavy brown mane lopped off had already been surfacing, but it seems there was confirmation when a very grainy closeup photo of him with much shorter hair surfaced online.
While the person seen in the photo taken at a U2 concert in Las Vegas does look like Styles, the individual has not been officially identified as the former One Direction Grammy winner.
That ambiguity didn't stop fans from having a meltdown.
Many Styles stans went into full crisis mode and called attention to the hairy situation by saying he got a "buzz cut" or even went as far as saying the singer went all baldy.

Take exhibit A.

This user on X (formerly Twitter) shared the alleged image of the Styles and wrote in the caption:

"Harrys BALD?!?!"

"Lord please help me in these difficult times."
Fans continued commiserating.
And then a meme was born.

Fans grief-stricken over the loss of Styles' signature locks got dramatic.
Some social media users speculated that Styles' new look may have had something to do with his ex Taylor Swift, who just recently released her re-recorded album 1989 (Taylor's Version).
The original album was recorded between 2012 and 2013, during which time Swift and Styles were romantically linked.
The newly recorded LP features a previously unreleased vault track called "That We Don't Talk (Taylor's Version)."
Fans speculated that the second verse of the song "You grew your hair long" referenced Styles' decision to grow out his hair after they split up.
One X user wrote:
" Taylor Swift gagged Harry Styles so bad he shaved his head. What is this life we're living."
Keep reading...Show less