Tag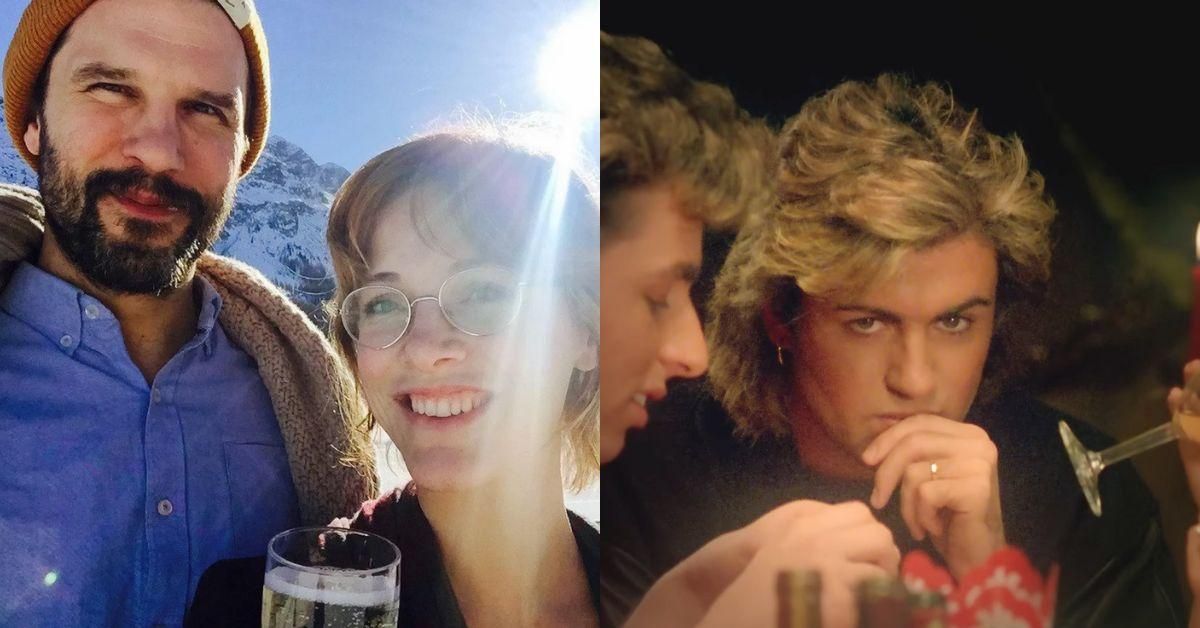 SWNS, Wham!/YouTube
A couple hates Wham's "Last Christmas" so much, they've launched a campaign to wipe the popular holiday tune from music streaming platforms for good.
Tomas Mazetti, 55, and his wife Hannah, 33, have managed to raise $62,100 towards purchasing the rights to the song to get rid of it forever.
"Last Christmas" was written and produced by George Michael of the UK duo Wham! and released on December 1984.
In 2020, the popular seasonal tune was streamed 9.2 million times in the final week of the year and sold 1,555 downloads, which led to a total of 40,149 combined sales.
Hannah's personal beef with the song began 13 years ago when she worked at a café in Oxford where the boss played the tune on repeat often for the "111th time" of every working day.
She told her friends last Christmas that the song was still grating for her to hear today. She said she was willing to pay to never hear the song again, which inspired this year's fundraiser.
Hannah, a painter and mother of three who lives in Gothenburg in Sweden, recalled:

"I was studying English and worked extra to pay the bills, and the owner of the cafe had planned for a super cozy holiday season and had his own made CD with several 'hits' on it."
"He was only in now and then, so he didn't fully appreciate the agony the rest of the staff felt when 'Last Christmas' played for the 111th time of the working day."
Much to her delight, she discovered there was a solution to her misery.

"Someone told us it was theoretically possible to buy the rights to the song and take it off all streaming platforms!"
"We asked around among our friends, and word spread."
And while having raised an impressive total of $62,100 to get rid of the song is nothing to balk at, acquiring ownership of it won't be easy.
The rights to "Last Christmas" are currently owned by Warner Chappell Music UK and are valued at between $15 million and $25 million, according to Indy100.
But the Mazettis remain determined to relegate the song to history books.

Even their children–August, 16, Julian, 10, and Ada, seven–are also on board with the mission.
The couple has set a goal of raising $15,000,000 before reaching the next phase of negotiating with Warner Chappell Music UK.

If and when they manage to reach their ultimate goal, they plan to chuck the master recording at a Finnish nuclear waste site:
"Where it'll rest for at least two million years."
It is worth mentioning that Michael–who died on Christmas day 2016–was remembered for his philanthropy throughout his career.
In addition to contributing to various charities and causes, the late singer on behalf of Wham! donated all the royalties from "Last Christmas" to relief efforts for the Ethiopian famine.
Hannah said her loathing of the song had less to do with the British pop duo.
Said Hannah:

"I'm sorry, but this is the way it has to be. We don't hate Wham!, but we hate this song."
She explained:
"It is because it is being played 5,000 times per day, but we felt something had to be done to support the people that suffer like us."
Their endeavor was met with two camps of people–those who are for the couple's cause and those who have villainized them for it.
"Some people love to hear the song 500 times a day–and those people are our enemies."
"They said that there are even worse songs that should be taken off before this–like Mariah Carey's 'All I want for Christmas'–and that if we don't like it, we could wear headphones, and that it is strange to want to remove something beautiful for the rest of humanity just because we don't like it."
If the couple thinks they can succeed in destroying Wham!'s recording master for "Last Christmas", they have another think coming.
The song has been covered by numerous other artists, including Gwen Stefani, Ariana Grande, Carly Rae Jepsen, the Glee cast, Backstreet Boys, and Taylor Swift–who is no stranger to re-recording her earlier music after losing ownership of the original masters.
Even though the Mazettis said it was nothing personal against Wham! and getting rid of their version of "Last Christmas" would restore their sanity, the iconic holiday earworm is here to stay.