Tag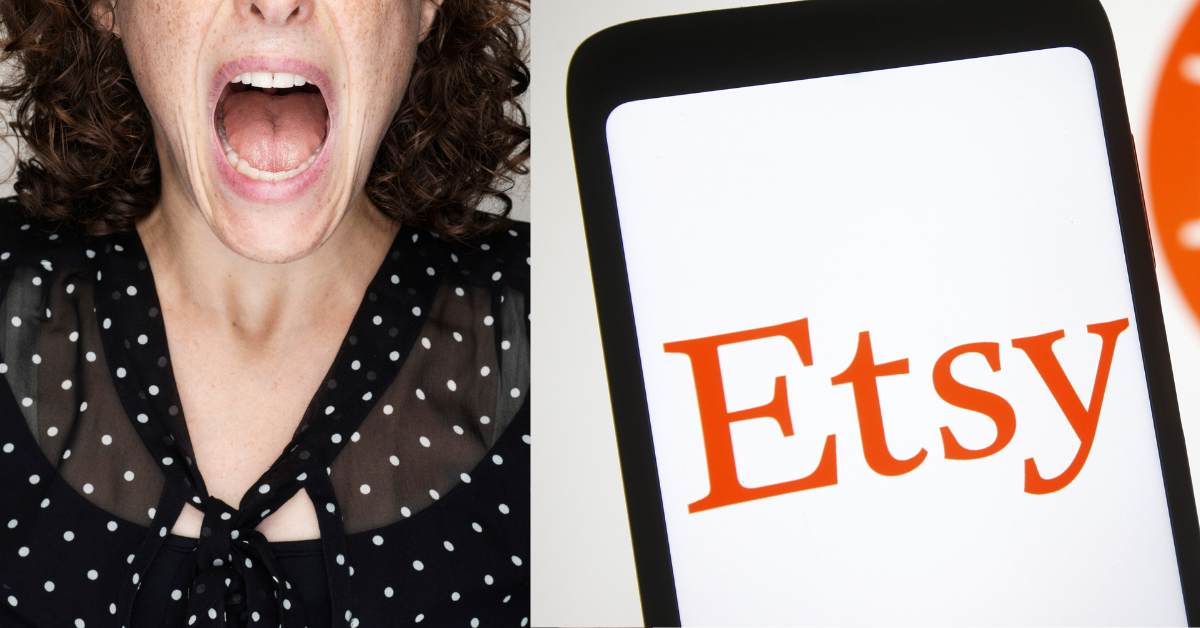 Erik Von Weber/Getty Images; Pavlo Gonchar/SOPA Images/LightRocket via Getty Images
Conservative Christian group One Million Moms—who are infamous for containing less than one million members, very few moms, and going after various companies for minor reasons—is at it again.
The group called for a boycott of JC Penny's when they hired an openly LGBTQ+ celebrity for an ad campaign, Oreos for having rainbows, Uber Eats for hiring Jonathan Van Ness and the Hallmark Channel for running a commercial from Zola that included a same-sex wedding.
So far none of their boycotts have gained traction.
This time, One Million Moms (OMM) is going after independent craft marketplace Etsy.
They accused Etsy of selling sex toys to children.
If you want to buy your bespoke adults toys you'd better do so soon, now that the Medusan eye of evangelicalism has… https://t.co/wgqzrTlHWt

— Eλf Sternberg (@Eλf Sternberg) 1621879850.0
OMM's website accused Etsy of "selling graphic nude photos and sex toys including sex dolls" without asking for age verification.
The group also used Etsy's own description to tear it down:
"According to an online description, Etsy is supposed to be an e-commerce website that sells a wide variety of crafts, jewelry, and home décor, among other similar things, with a focus on handmade items."
"Now it's a site that's also full of third-party pornography."
All the crafters of "adult" items on Etsy, are sending Monica a great big thank you for all the free advertising.… https://t.co/aA9JiZU9Nc

— denimull (@denimull) 1621966787.0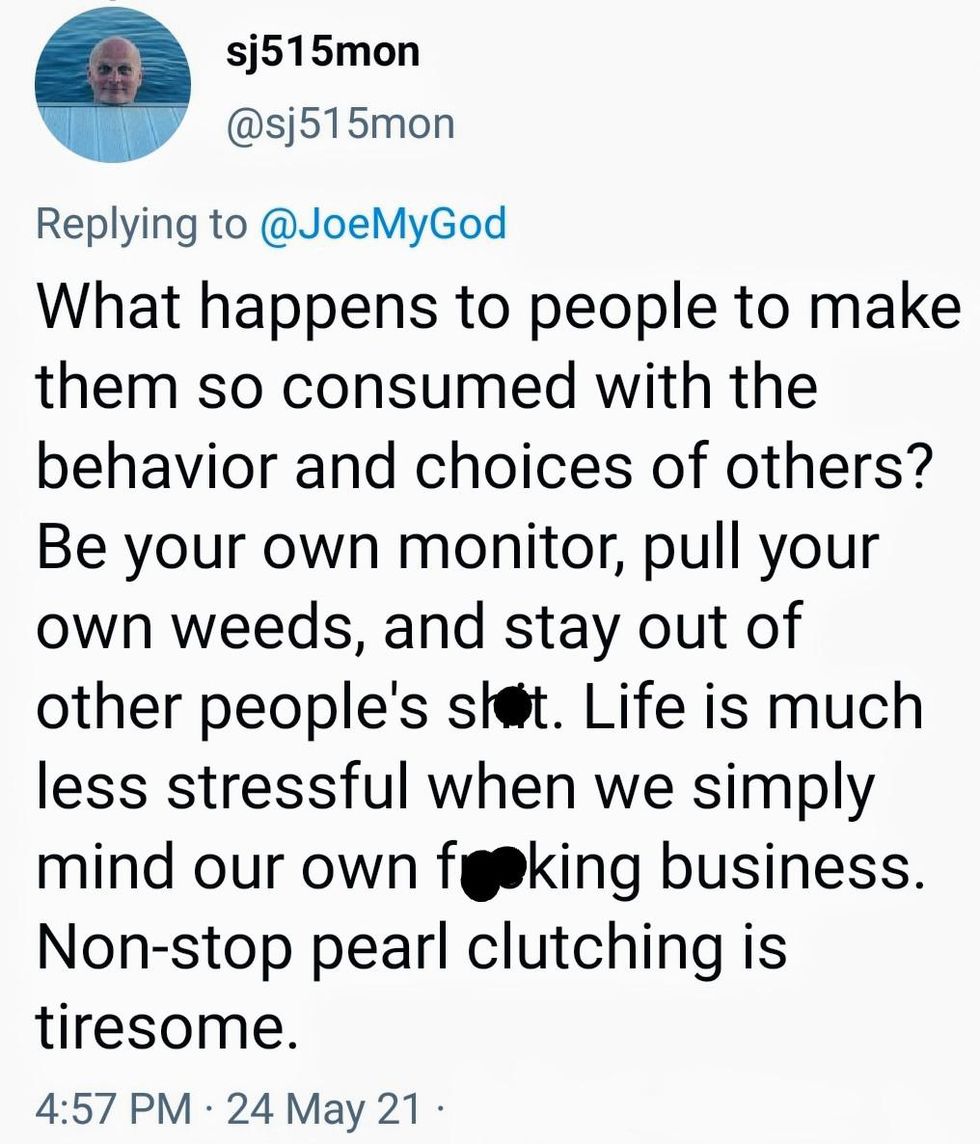 @sj515mon/Twitter
@JoeMyGod I laugh when I see stuff like this. I've seen too many "morally superior" people get caught doing the very thing they protest.

— Richardtheyounger (@Richardtheyounger) 1621878050.0
@ryoung524 @JoeMyGod I'm waiting for one of them to be giving a speech while their husband sits on his keys the wro… https://t.co/bayroqxTyh

— Jᴇᴏsʜᴜᴀ (@Jᴇᴏsʜᴜᴀ) 1621882348.0
OMM also claimed "there are full nudity pictures, pinups, and posters of both heterosexual and homosexual partners engaging in sex." However a search for any of those keywords on Etsy, including sex dolls, comes up empty and OMM failed to provide proof for their claims.
Monica Cole—the only known employee of OMM—and the American Family Association—an LGBTQ+ hate group according to the Southern Poverty Law Center—are in charge of the campaigns launched by OMM.
In the past they also called for a boycott of the Disney/Pixar film Toy Story 4 for a seconds long cameo of a lesbian couple and Chips Ahoy! cookies for an ad featuring Vanessa "Miss Vanjie" Mateo of RuPaul's Drag Race fame.
@JoeMyGod I assumed that was a pic of an online sex store lady. Hmmm.

— CandiceKellerUnmasked (@CandiceKellerUnmasked) 1621876954.0
@KellerUnmasked @JoeMyGod It's Wednesday Addams, but more of a sour puss

— Drew (@Drew) 1621917543.0
@Giant_Cyclone @JoeMyGod Yeah, you'd have to look at the pages Monica Cole goes to when she orders her discreetly packaged toys 😂

— Eugene Rossi (@Eugene Rossi) 1621890611.0
The "one million" moniker is also inaccurate. OMM has no Twitter page aside from parody accounts. Its ranking according to web-ranking site Alexa is #1,369,100 in engagement—extremely low.
The group is also purported to be made up of mostly men—American Family Association is almost exclusively White males—with OMM created and as a figurehead to project an image of "concerned mothers" instead of their real identity.
@JoeMyGod Wait, they have a woman as director now? It used to be a guy…. I guess someone must've pointed out that… https://t.co/8FLNbXRoXx

— Jeff Fallert (@Jeff Fallert) 1621876768.0
@JoeMyGod I guess her DIY chastity belt isn't selling well.

— Mario Dennis (@Mario Dennis) 1621879159.0
@JoeMyGod Amazingly enough Father's day gift search turns up no porn. Spank me Daddy on the other hand...

— Tawreos (@Tawreos) 1621877658.0
OMM claims about 16,798 people have signed its anti-Etsy petition, but the real number is unknown.
OMM counts all signers—even those signing to post their dissent and trolls signing as fictional characters or obscene names—as "support."
Etsy has not commented on OMM's boycott campaign.