danny devito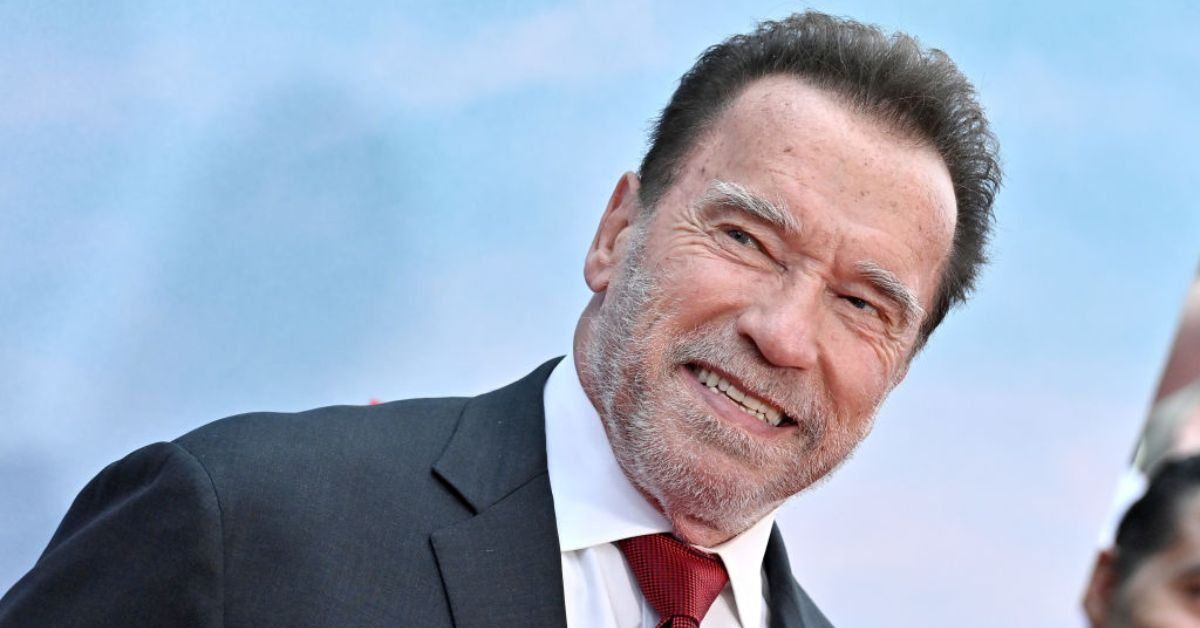 Axelle/Bauer-Griffin/FilmMagic/GettyImages
According to Arnold Schwarzenegger, heaven doesn't exist–and he's sticking to that belief.
The Terminator action star was interviewed by his Twins co-star Danny DeVito for Interview magazine. Schwarzenegger maintained heaven was merely "a fantasy" and anyone who said otherwise is "a f'king liar."
Schwarzenegger was being interviewed by his longtime colleague and friend to promote his TV series debut in the Netflix family spy series FUBAR.
The former costars covered a variety of topics, including Schwarzenegger's dedication to weightlifting, a newfound appreciation of classical music, and philosophy–more specifically, the lack of any sort of afterlife.
The spiritual subject came up when DeVito brought up a global concern over clean water shortage.

He asked the former California Governor:
"I worry about what's going on in the world with water, because we're running out of it."
"What's in the future for us? What do you think, in terms of our species?"
"Are we going to last? Tell me, oh great leader."
Schwarzenegger said he was reminded of the time Howard Stern asked him a similar question.

He quoted the radio personality and comedian asking:
"Tell me, governor, what happens to us when we die?"
Schwarzenegger had replied:
"Nothing. You're 6 feet under. Anyone that tells you something else is a f'king liar."
His comments sparked a spirited debate where online reactions were evenly split–with one camp having faith...
...and another camp agreeing with the assumption that there was no good place.
People shared their own unique views on what comes next.
In response, DeVito told Schwarzenegger he doesn't know.
To which Schwarzenegger recalled responding to Stern with:
"We don't know what happens with the soul and all this spiritual stuff that I'm not an expert in, but I know that the body as we see each other now, we will never see each other again like that."
When DeVito clarified "We deteriorate," Schwarzenegger continued:
"Except in some fantasy."
"When people talk about, 'I will see them again in heaven,' it sounds so good, but the reality is that we won't see each other again after we're gone."
"That's the sad part. I know people feel comfortable with death, but I don't."
Schwarzenegger then revealed his soft side while explaining why he wasn't comfortable with death.
"Because I will f'king miss the sh*t out of everything," he said, adding:
"To sit with you here, that will one day be gone?"
"And to have fun and to go to the gym and to pump up, to ride my bike on the beach, to travel around, to see interesting things all over the world."
"What the f'k?"
In addition to FUBAR, Schwarzenegger is also featured in a three-part docuseries about his life called Arnold–which premiered on Wednesday and is streaming on Netflix.

A segment of the docuseries revealed Schwarzenegger confessed during therapy to his then-wife Maria Shriver that he had a secret son with their housekeeper Mildred Baena while he was still married to Shriver.
Baena and Schwarzenegger's son Joseph Baena is now 25.

Schwarzenegger and Shriver–who married in 1986–split in 2011 after she confronted him and discovered the affair.
Keep reading...Show less