cher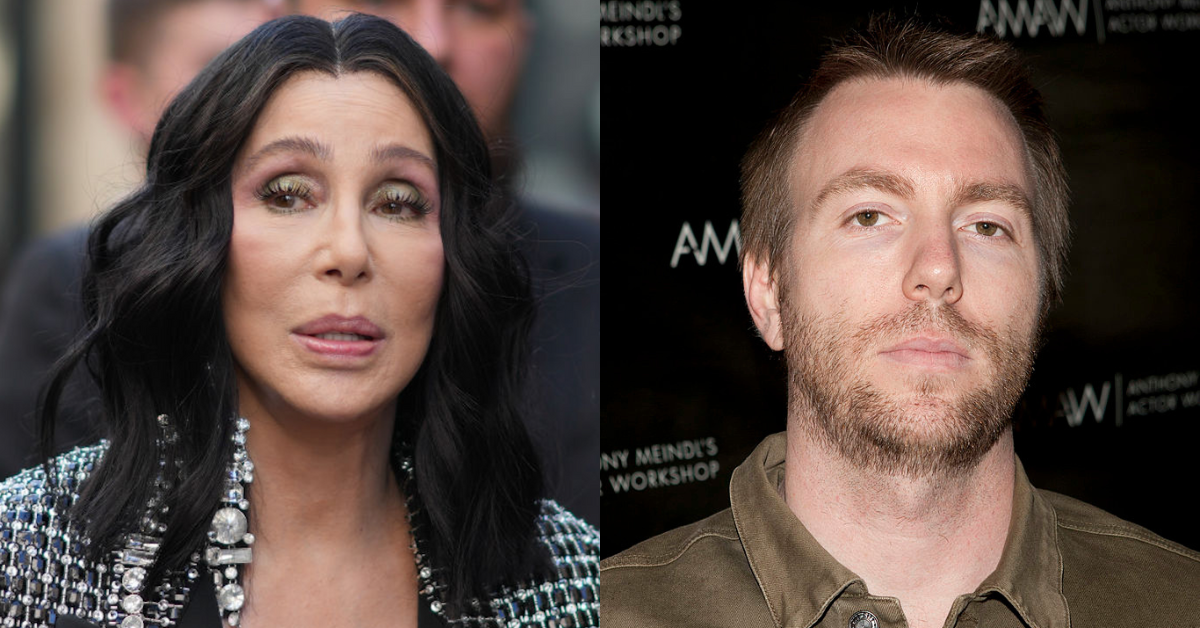 Edward Berthelot/Getty Images; Michael Bezjian/WireImage/Getty Images
Cher has spoken out about her relationship with her son, Elijah Blue Allman, in response to recent allegations that she had him kidnapped from his hotel room in an intervention attempt.
Last month, reports surfaced claiming that Cher had hired four men to kidnap her younger son, Elijah, in an apparent intervention in November 2022. These allegations were made by Elijah's estranged wife, Marieangela King, in divorce documents filed last December.
In the court documents, Marieangela King alleged that Cher had hired the men to remove Elijah from their hotel room as they were attempting to "reconcile" their marriage, and she had concerns about her son's well-being.
King, professionally known as Queenie, claimed that they had spent "12 days alone together from November 18 to November 30, in New York, working on [their] marriage" at the time of the incident. She also claimed that one of the men involved had told her that Cher had hired them.
Cher has categorically denied the abduction allegations, stating "that rumor is not true," but confirmed there is an ongoing private family matter related to her son's substance abuse:
"I'm not suffering from any problem that millions of people in the United States aren't. I'm a mother. This is my job — one way or another, to try to help my children."
"You do anything for your children. Whenever you can help them, you just do it because that's what being a mother is."
"But it's joy, even with heartache — mostly, when you think of your children, you just smile and you love them, and you try to be there for them."
Many were taken aback by the news while others expressed their support for the singer.

Allman is the son of both Cher and musician Greg Allman, who was known for performing in the Allman Brothers Band and who himself struggled with addiction .

In 2014, Allman told reporters he'd been taking drugs from the age of 11 and had previously battled heroin addiction. He said he turned to harder drugs because he "was just looking to escape all the things in my past and, that's when you turn to those kind of drugs, you know heroin and opiates."
Allman also admitted to having some "close calls," confirming he'd previously overdosed. He observed how easily the "wrong combination of things can happen and you can just slip into the abyss."
Keep reading...Show less