Tag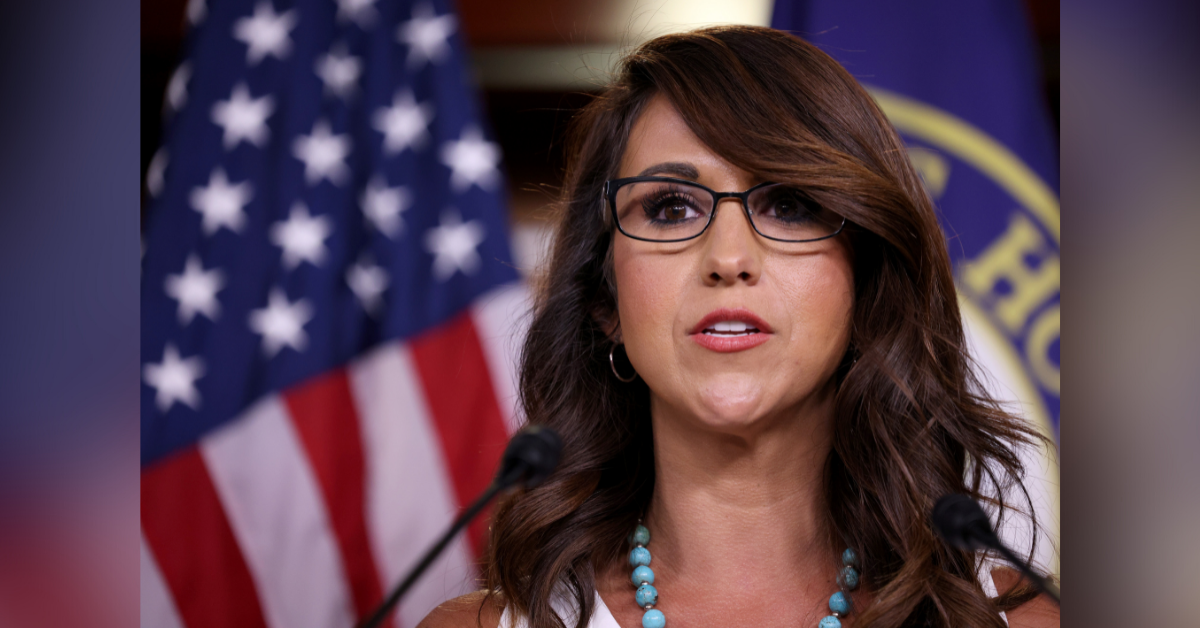 Win McNamee/Getty Images
Lauren Boebert is roaring back into the public eye again this week after she threatened legal acton against the creator of a Boebert parody website for alleged "defamatory impersonation."
The Colorado Representative apparently told her press secretary, Jake Settle, to send a cease and desist order to the operator of TheLaurenBoebert.com,
That operator, a comedy writer named Toby Morton, promptly tweeted about the ridiculous email.

Settle also alleged that Morton was violating copyright law by using Boebert's photos on the site.
"This is Jake Settle. Jake is the Press Secretary for @laurenboebert. Lauren told Jake to use his government email to send me a cease and desist order to take down my website, http://TheLaurenBoebert.com. Jake is not a lawyer..."
When another Twitter user asked Morton to share the email, he was happy to oblige.
Settle said:
" This website [...] needs to be taken down since the photos on here are copyrighted property of the U.S. Federal Government. They are the property of the office of Congressman Lauren Boebert, and your use of them is unauthorized and illegal."
"Additionally, the entire website is a defamatory impersonation, and it goes against relevant terms of service and U.S. law. Please remove it immediately or face further action."
Morton also said that he was speaking to an attorney about the email.
Twitter was quick to join in on mocking Boebert.

Counter to Boebert's apparent wishes, the intimidating message from Settle has gone a long way toward driving more traffic to the parody site.
Morton knows just what to do in response, too.