A California father made sure justice found the creep who took upskirt photos of his daughter in a local Target. When Ismael Duarte saw what the suspect, Jorge A. Ibarra Jr., 29, was doing, he quickly took action.
---
Surveillance footage from the store shows Ibarra kneeling down to take upskirt pictures of several women, some of them teens, as they browse displays and check out their items. Duarte first cut his daughter off from the man, then took further action when he saw Ibarra preying on other women.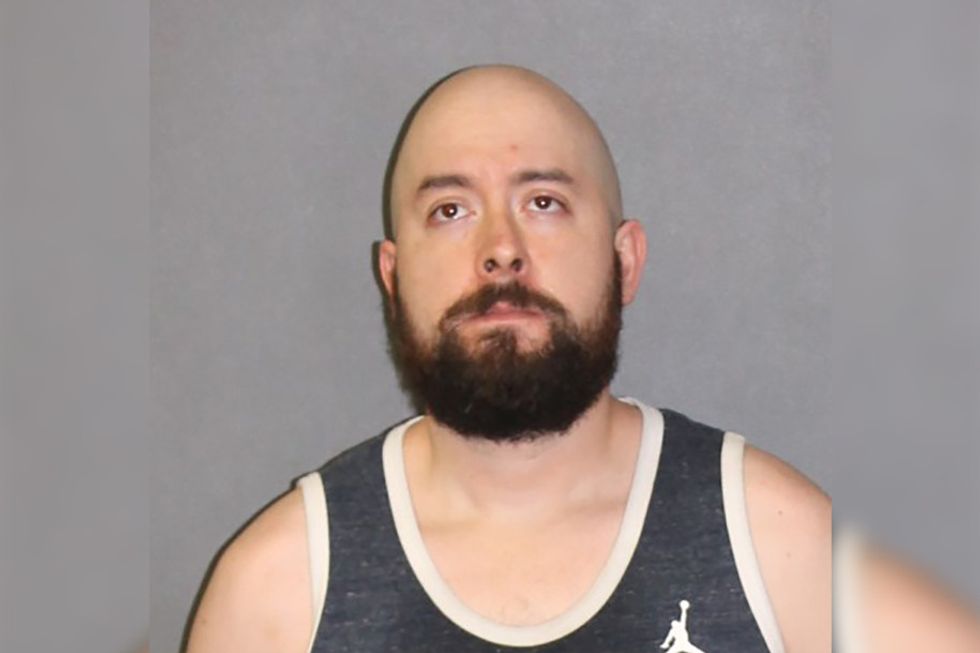 Jorge A. Ibarra, Jr.ABC 13 Houston/YouTube
From Instagram: Cypress Police shared security camera footage of the Tuesday incident that shows the suspect, 29-ye… https://t.co/CZLSPhQAKG

— SFGate (@SFGate) 1533345830.0
Duarte kicked the phone out of Ibarra's hand in the checkout line then shoved him to the ground. Ibarra scrambles to retrieve the phone before running away. Duarte and his family captured several photos of the sexual predator in the process, and also recorded his license plate number.
@realDailyWire I think any would've acted the same way

— Jonathan Pollo (@Jonathan Pollo) 1533597715.0
Police were able to track down Ibarra using the information Duarte provided. He is currently being held in the Orange County Jail on charges of invasion of privacy with bail set at $25k. He is suspected of having committed similar crimes at another Target nearby.

Radical feminists are often accused of being paranoid man haters, but this is what women have to contend with when… https://t.co/soopLD7vOy

— Lavender Blume (@Lavender Blume) 1533315484.0
DETENIDO POR GRABAR A MUJERES. #INTERNACIONAL Un hombre fue arrestado por la policía luego que fuera intervenido p… https://t.co/eq9ghmPBM3

— La i Campeche (@La i Campeche) 1533655874.0
It's video of a man identified by police as Jorge Ibarra Jr taking upskirt pictures of girl's at a Cypress Target.… https://t.co/fES0peeMBP

— Americans Against Pedophiles (@Americans Against Pedophiles) 1533240318.0
Though the suspect is now behind bars, Duarte is angry he didn't do even more:
I'm pissed off that I didn't do more than I did but I wish I would have, because I'm so angry. If you're watching, just know you messed with the wrong family, that's all I got to say.
@ShrodingersCake There are laws. Jorge Ibarra is sitting in jail right now on charges of Invasion of Privacy. He's… https://t.co/f38gqSEegG

— Adreana Langston (@Adreana Langston) 1533251173.0
@realDailyWire That guy got off easy

— tshurt (@tshurt) 1533598264.0
Angelica Duarte, Ismael's wife, also commented:
It's very disgusting. It's disgusting that he knew exactly what he was doing. If he went to different Targets to do this, how many other stores did he go to?
@nypost That Dad is my hero🌹

— Shanice Goodwin (@Shanice Goodwin) 1533312866.0
Target is reportedly cooperating with police to track down any crimes Ibarra may have committed in their stores. Law enforcement is asking anyone who may have had an encounter with Ibarra to contact (714) 229-6631.
@ABC7 With all the cameras and securities and Target didn't realized what this guy was doing?

— inthewind (@inthewind) 1533246729.0
It's good to know that, in this case at least, justice will be served.
H/T - New York Post, Miami Herald