Fox News Host Sean Hannity turned heads on Twitter Monday night after he accidentally referred to Hillary Clinton as "President Clinton" during his show.
---
Hannity was in the middle of discussing the "pathetic" indictments of Paul Manafort and Rick Gates in his opening monologue, claiming that Mueller's case has "nothing to do with Trump-Russia collusion," when he steered the conversation towards a topic that he claimed "the media will ignore:" the Iranian One scandal.
But if he wanted anyone to care about the scandal, he immediately got off on the wrong foot with his blunder.
"What did Hil--what did President Clinton," Hannity began before catching himself, "...uhh, or President Clinton-wannabe, President Obama, and key members of the administration, what did they know did about the Iranian One scandal?"
The slip happens around the 3:25 mark:
.@seanhannity on Manafort indictment: "Is this all Mueller has? Because if it is, it's pathetic." #Hannity… https://t.co/Unlv5i5Xoy

— Fox News (@Fox News) 1509412959.0
For those that care, the Iranian One, or Uranium One, scandal that Hannity is concerned about deals with how members of the Obama administration "knew in 2009 that Vladimir Putin was using bribes, extortion, kickbacks, money-laundering, and racketeering" to obtain a uranium deal in Iran, and did nothing to stop it. Instead, Hannity claims, they attempted to cover it up, including putting a gag order on "the one FBI informant that knew everything," and that the Clintons benefitted in a "massive, huge financial way" because of it.
Twitter knew that with the day's events, Fox News would be looking for a big story to divert their audience's attention away from the Russia probe:
Every time Hannity mentions Hillary Clinton tonight I will drink

— Gabriel Sherman (@Gabriel Sherman) 1509411602.0
aw yeah give me the good stuff https://t.co/m695wunGmi

— Brian Tashman (@Brian Tashman) 1509411707.0
But Hannity's slip-up was the icing on the cake that nobody was prepared for:
HANNITY JUST SAID "PRESIDENT CLINTON" WHILE TALKING ABOUT HILLARY https://t.co/M5LISHUCw2

— Brian Tashman (@Brian Tashman) 1509411985.0
And they were floored:
So @seanhannity agrees the popular vote winner should be president! https://t.co/UBNUDymknS

— Laurie Crosswell (@Laurie Crosswell) 1509414892.0
nothing but respect for MY president - sean hannity https://t.co/LKJdOdsZZg

— Ashley Feinberg (@Ashley Feinberg) 1509412019.0
@Bencjacobs Even better, he started to say "Hillary Clinton" then STOPPED and CORRECTED to "President Clinton"

— Some nerdy chick (@Some nerdy chick) 1509412030.0
Shot: https://t.co/lTjK4NhFLm Chaser: https://t.co/ILt4EFiumC

— (((Will Cubbison))) (@(((Will Cubbison)))) 1509413062.0
It's nothing new for Fox to focus on other stories besides the seemingly-endless bad news for the Trump administration, but Twitter couldn't help but mock the Freudian slip:
Hillary Clinton: "All the networks except Fox are reporting what's really going on... It appears they don't know I'm not president."

— Alex Seitz-Wald (@Alex Seitz-Wald) 1509412633.0
We can dream.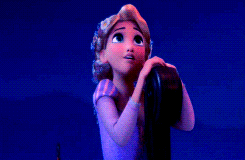 Please SHARE this with your friends and family.