A man and a woman in Texas were arrested after a shooting incident involving two vehicles–one with a two-year-old passenger in the backseat.
Luckily, the toddler was uninjured.
According to Harris County Sheriff Ed Gonzalez, the road-rage incident occurred on July 26 in Harris County.
The two parties involved were driving north on 45 near 1960 before shots were fired.
The victim who had the child in the backseat had exited the highway with the suspect's truck following.
Both vehicles came to a stop near a car dealership.
The male driver suspect allegedly approached the victim and assaulted him. When the victim sped away, the female suspect exited the truck's passenger side with a handgun and fired a shot into the vehicle's backseat passenger window.
A video of the incident was shared on Twitter.
After viewing the video, social media users sounded off about lax gun laws in the country.
Gonzalez said the woman fired a second shot at the fleeing vehicle and struck the nearby car dealership building.
The victim was taken to the hospital where he was treated for a "possible graze wound" but was otherwise in "good condition."
There were no other injuries.
The suspects have been identified as 40-year-old Nazly Ortiz–the woman who fired the shots–and 34-year-old Benjamin Greene.
The internet filled in the gaps by providing images identifying the suspects.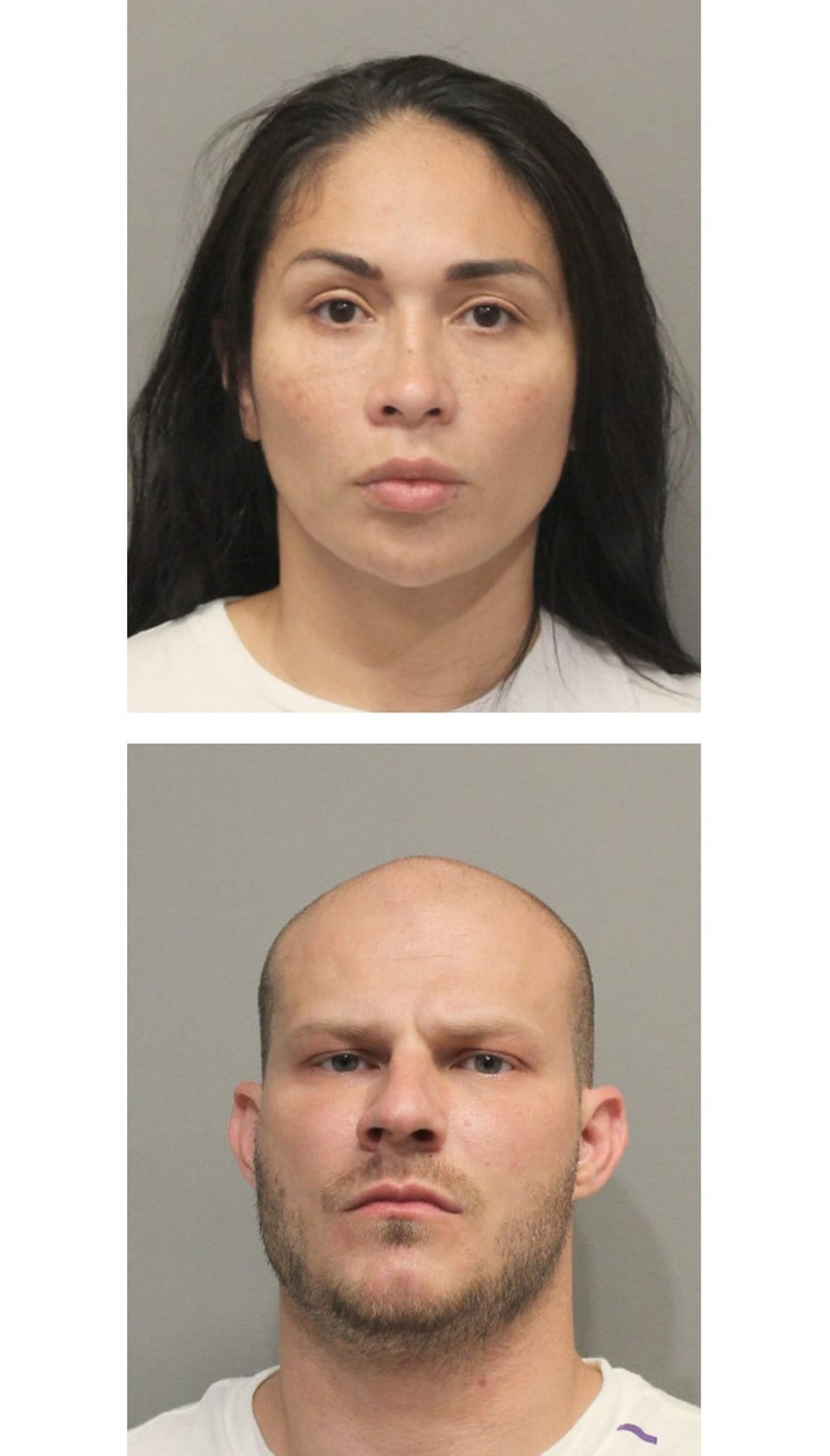 @MichelleQualman/Twitter
At a court appearance on Wednesday, it was revealed that Greene was a combat veteran who served in the Navy and has a 10-year-old son.
ABC 13 News reported that Ortiz was charged with aggravated assault with a deadly weapon, and Greene was charged with aggravated assault after his confrontation with the victim.
Their charges did more than just raise eyebrows.

The probable cause court judge did not set bail for either suspect but left it up to the judge in the 182nd court, where both suspects have now been assigned.