The Supreme Court's decision to overturn Roe v. Wade brought moral differences in the closest people out of the woodwork.
Some believe women have the choice of what to do with their bodies, while others try to justify forced birth with bad science and guilt.
This even happens within families.
A TikToker posted a video to denounce her father, a state legislator and member of the Republican party.
While she doesn't name him specifically, she asks commenters to 'Guess who!!'
The video was posted by Korynn Dickey (@469allidoiswhine) to her TikTok account. She poses with a rainbow pillow and offers some information on her motivation.
The text in Dickey's video reads:
"I had to cut my dad off."
"See, I'm a bisexual Pisces and he is a republican state senator who contributed to taking my rights as a woman away and the possibility of me being able to marry the girl of my dreams one day."
The Republican party has forced a conservative majority in the Supreme Court, leading to the repeal of legal protection for reproductive healthcare. On top of that, Republicans in state legislatures have been pushing anti-LGBTQ+ legislation under the guise of protecting children.
Seeing how her dad is involved in this oppression, people were very supportive of Dickey.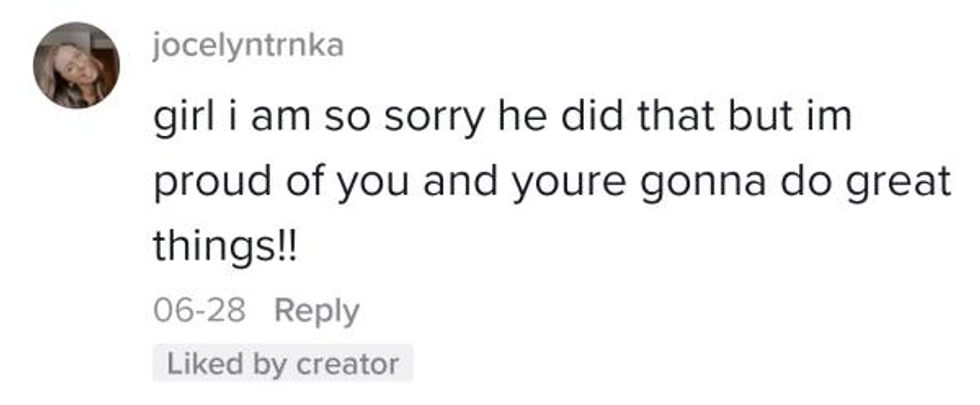 @469allidoiswhine/TikTok

@469allidoiswhine/TikTok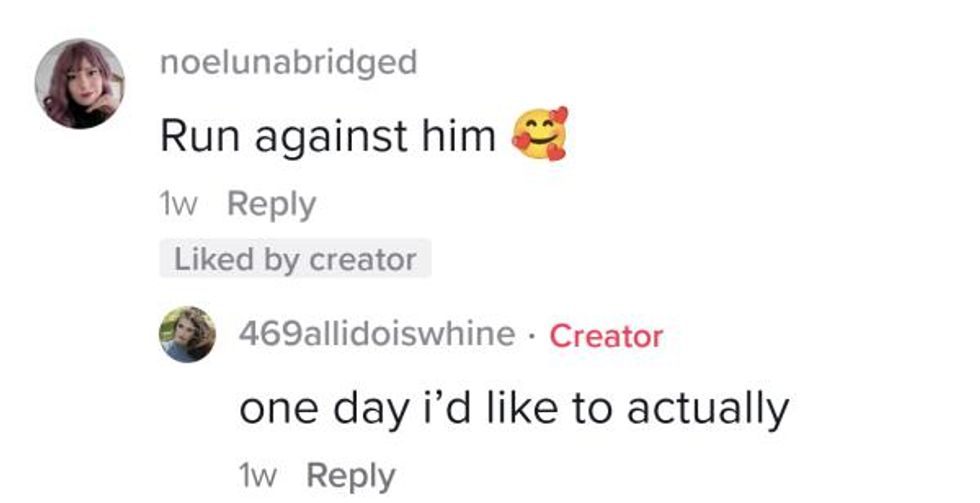 @469allidoiswhine/TikTok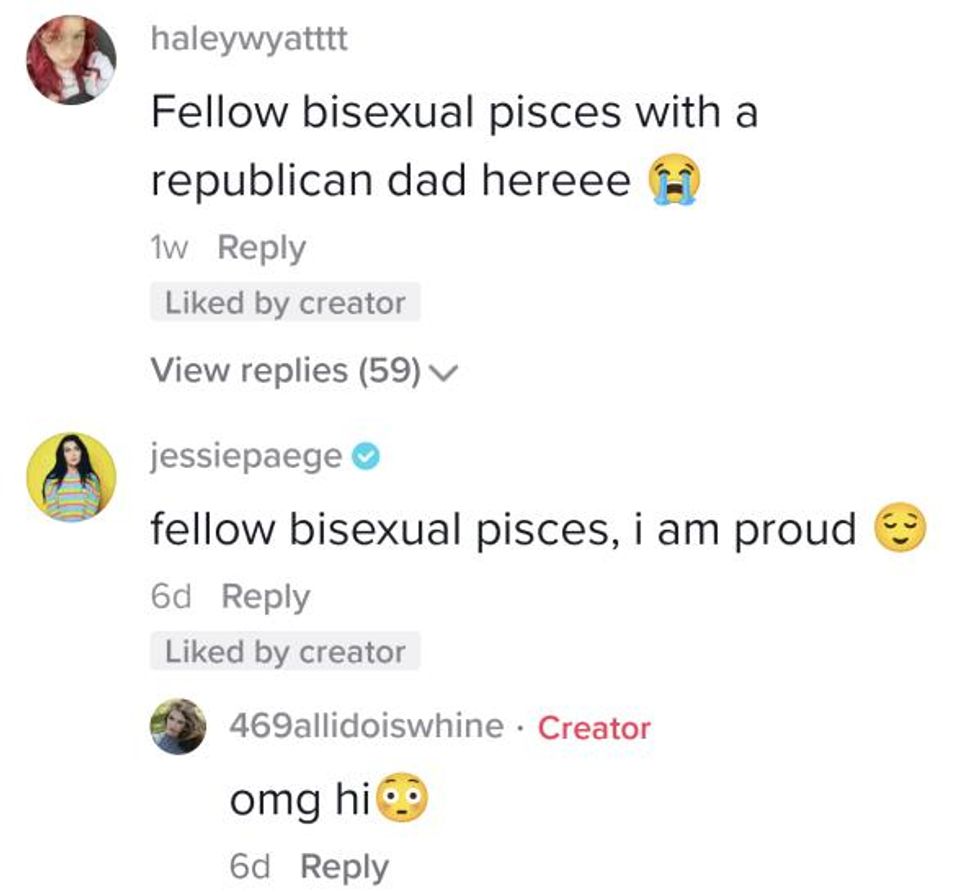 @469allidoiswhine/TikTok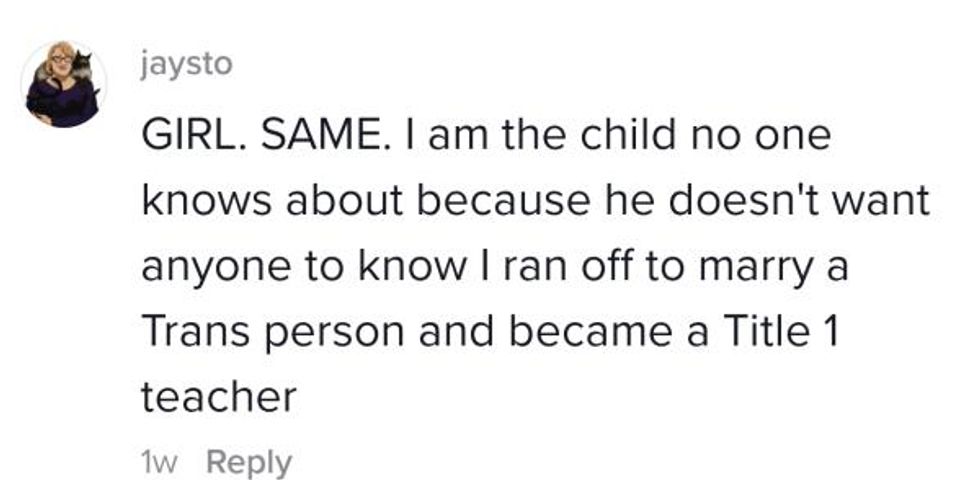 @469allidoiswhine/TikTok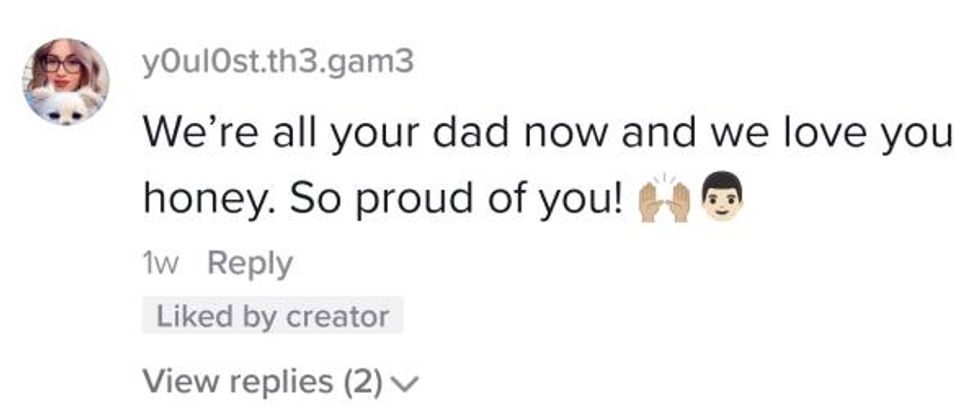 @469allidoiswhine/TikTok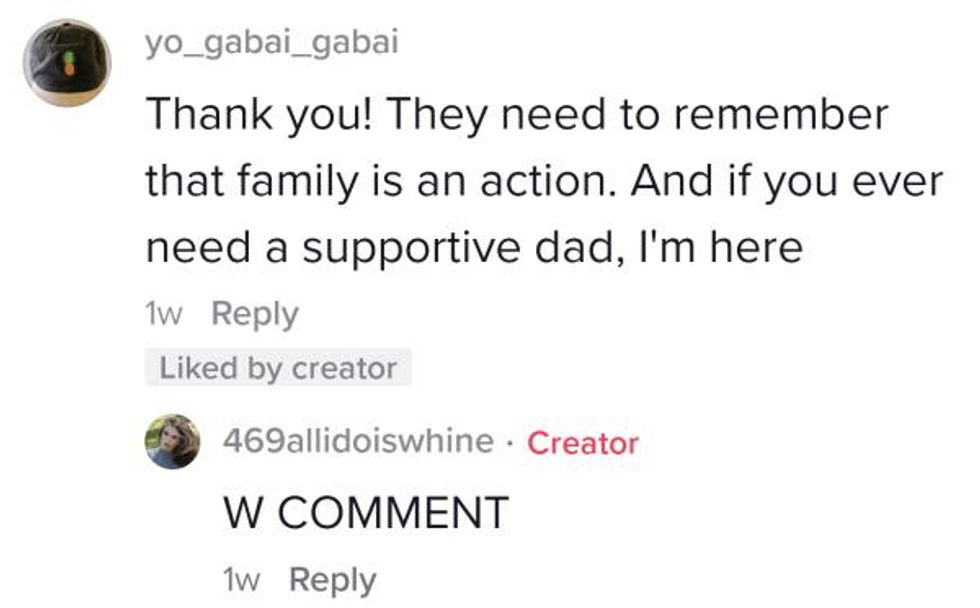 @469allidoiswhine/TikTok
It didn't take long for people to figure out who Dickey's father is. Adrian Dickey is an Iowa State Senator representing District 44.
According to Dickey, Adrian was one of 60 legislators who urged the state supreme court to overturn a case that reaffirmed abortion as a constitutional right in Iowa.
She also says he supported a bill passed in March of this year banning trans girls from competing in girls' sports. During the process, Dickey said she came out to her father as bisexual.
Dickey claims her father has caused post-traumatic stress and that he was abusive growing up. She refused to speak with him as a teenager.
She finally let him back into her life in March of 2020, but once he was elected to the state legislature, she was told to "keep [her] mouth shut."
And she's absolutely refused to do that, instead speaking out against her father's agenda.
In a statement to the New York Post, Adrian has claimed that his daughter's comments were untrue and hurtful.
It reads:
"I love my daughter. We disagree on many political issues, just like millions of parents and their children across the country."
"Many of the things said on social media are absolutely not true. While I'm hurt by Korynn's comments, I will not litigate our disagreements in the media."
Meanwhile, in a pinned comment on her video, Dickey is considering starting a GoFundMe for a lawyer should she need one while speaking out against her father.