Things at the White House have taken a turn for the incredibly awkward lately.
This incident is certainly doing nothing to change that.
---
White House correspondent Brian Karem recently noted the lack of reporters on site. But that doesn't mean nobody was around to listen to the President or get updates.
Brian was there, after all. Brian and a big fat cockroach.
Welp, it's a correspondent's job to report the on-the-scene details ... so Brian reported.
The pest problem in the White House has been well documented.
Since 2017 we've seen roaches, rats and at least one mouse fall from the ceiling onto reporter's heads.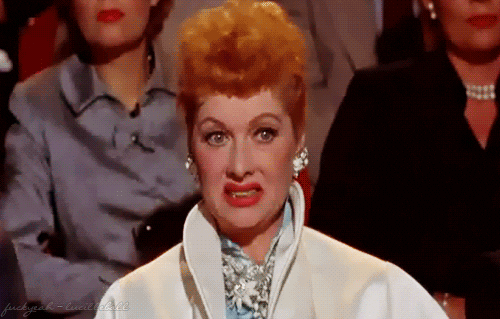 awkward lucille ball GIFGiphy
Maybe it's because the pest problem has been so well documented that people moved right on past the "OMG ROACHES ARE GROSS" part and went straight for the funny.

You know how we said the jokes write themselves?
Yeah ... take it away Twitter!
There was also a rousing game of name-that-roach.

President Trump has yet to acknowledge the White House's new breakout star. Or give them a position in his administration.

That we know of.
Get your own little friend with the Remote Control cockroach available here.