A controversial sign was spotted at a Walmart in Orlando, Florida advertising a testing site for the virus responsible for the national health crisis.

But what caused quite the stir was the fact that the poster also promoted Pepsi.
---
People did not appreciate Pepsi for presumably capitalizing on the pandemic by using the tagline:
"That's what I like."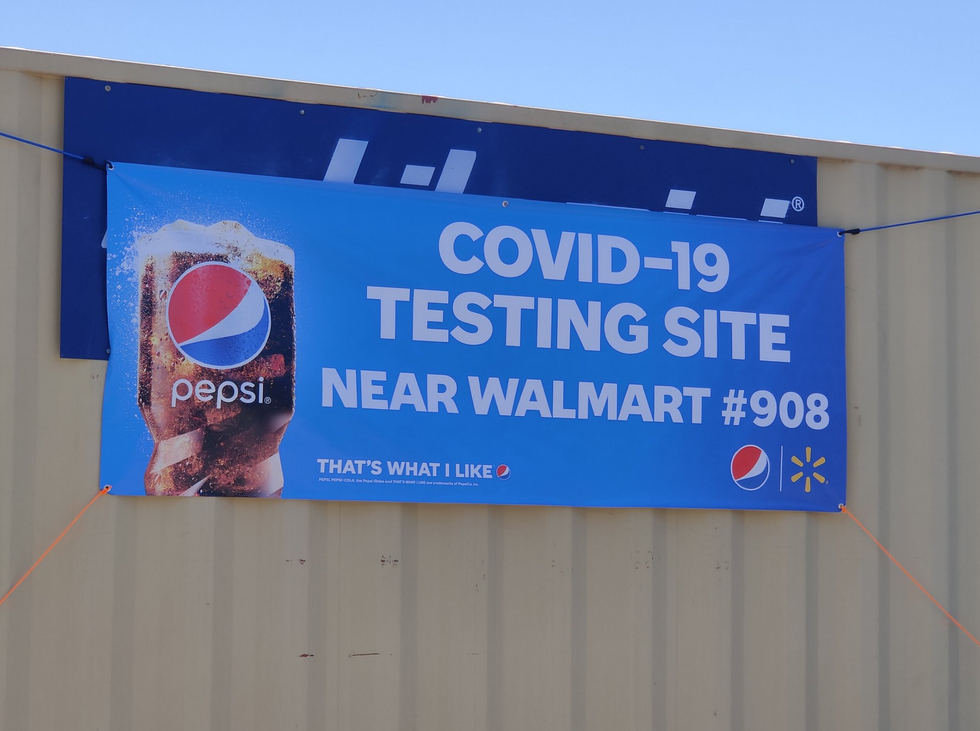 @Firr/Twitter
Pop Culture mentioned that a small demographic was not convinced the poster—which has now been taken down—was completely authentic.
Some speculated the poster was doctored, with Walmart re-purposing ads as a cost-cutting measure. However people with retail experience know stores often request custom signs from their local distributors.
Beer, soda and chip brands will have custom signs or banners printed for stores with whatever message they want on their product's promotional sign stock. But maybe someone should have thought twice about this advertising team up.
The confusing advertisement got a chilly reception.
What's with the number next to "Near Walmart"?
FYI—it's the store number.
The huge image of the beverage put consumers in a certain headspace.
So what they chose to see in the accompanying text was understandably misleading.

If this was a new flavor to reflect the times, it sure tasted flat.
A Walmart spokeswoman confirmed there was no collaboration with Pepsi and told Huffington Post that the removed poster:

"was an unfortunate mistake by one of our local sales associates that, in trying to move with speed to get this important testing message up, did not follow proper approval protocols."
The statement added:

"We know how important access to testing is in our local communities, and there was nothing negative intended by the banner."
"The local teams were trying to raise awareness about the testing site in order to help more people in the community. As soon as we learned about them, it was taken down."
It was short-lived, but for a hot second, we were all able to imagine shopping at Walmart #908 where we could "Save money. Live better. Drink Pepsi. Get tested. Because that's what we like."
But alas, the one-stop shop for all our pandemic woes lost its fizz.