BBC Breakfast host Nina Warhurst fired back in response to a troll who made a vicious comment about her hair following Wednesday morning's morning show.
The TV presenter—who is pregnant with her third child—posted a screenshot of the email she received from the mean individual who chastised her after being repulsed by her appearance.
The person wrote:

"Please do something with your hair. You look a mess!"
"We have to look at you while we are eating our breakfasts, for heavens sake!"
Here is the screenshot with the sender's identity censored.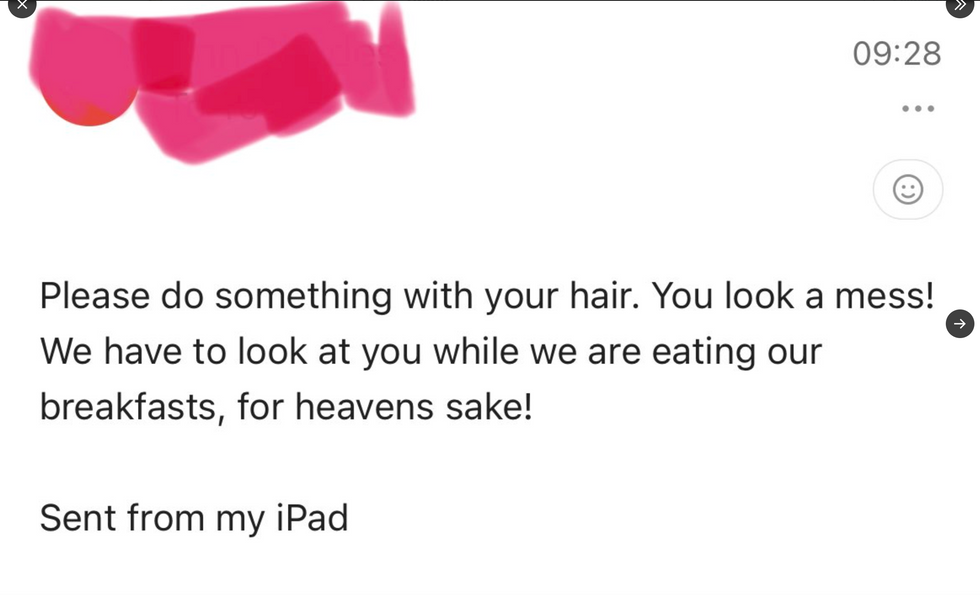 @NinaWarhurst/Twitter
The screenshot was juxtaposed with a photo of Warhurst and a co-host as she appeared during the live program.
As you can see, she looks perfectly pleasant and not at all visually repellent as suggested by her online bully.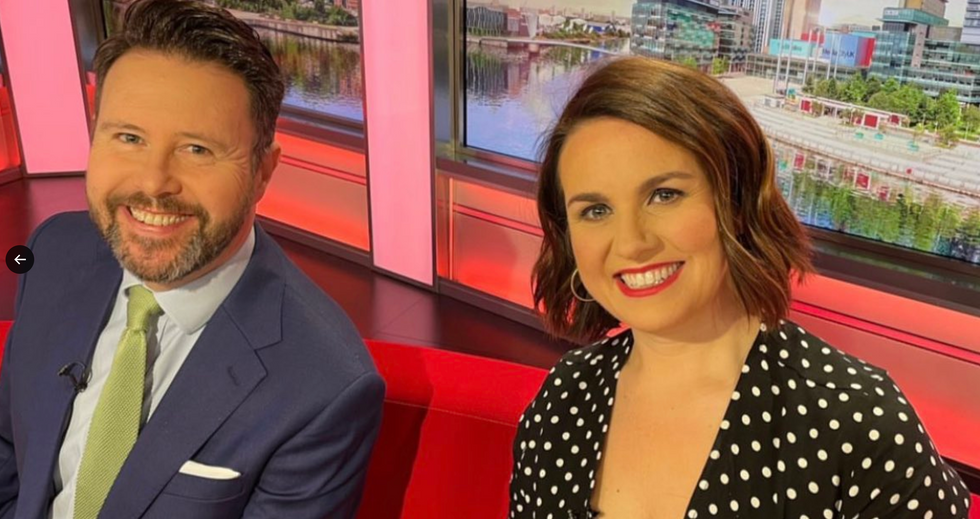 @NinaWarhurst/Twitter
"Women who do this to women," Warhurst captioned her post, adding:
"Too repulsed by my hair to eat her breakfast, but managing to bang out this vitriol.
"Apart from anything else I can't bear inaccuracies."
"I think we can all agree my hair looked [heart-hands emoji].

Fellow UK broadcasters defended Warhurst.

British lead anchor on Sky Sports News, Hayley Mcqueen, wrote:
"Wow, if that's a bad hair day you should see mine sometimes, they best not switch over to SKy, i might make them actually sick haha."
"Some people are so strange!"
ITV Cymru Wales presenter Ruth Dodsworth tweeted:
"Oh Nina. I've got to say… your hair is absolutely spot on perfect!!! I aspire to this! I get… 'lovely' messages like this daily."
"In my case they aren't too far off the mark But what on earth compels the few to be so utterly vile?! It's totally befuddling! Xx"
British freelance presenter Leah Boleto also weighed in, posting:

"Mate you look beautiful. You're glowing. Don't give these people the time of day."
Journalist and live event host Ellie Phillips wrote:
"Your hair looks lush!! Ignore the haters."
"Whoever wrote that probably had cereal down the PJs she'd been wearing for 5 days straight."
BBC News political correspondent Ione Wells assured:
"You looked fab as always Nina x"
Virgin Radio UK host Amy Voce remarked:
"I think you should be quite proud cus nothings ever put me off my breakfast. That's quite something."
"Nina-1 Weetabix-0"
After complimenting Warhurst for her "fabulous" appearance, mathematics teacher, broadcaster and writer Bobby Seagull had some grammatical notes for the troll.
"You looked fabulous this morning @NinaWarhurst," he wrote, adding:
"Also I'm repulsed by their poor grammar. They should probably have a question mark at the end of their first sentence."
"And they omitted the apostrophe in 'heavens sake.'"
Former LBC weekend host Matthew Stadlen shared his assessment of the troll, tweeting:
"What a ghastly person she must be."
The Press journalist Maxine Gordon didn't see any faults with Warhurst or her hair and encouraged her with the hashtag, #IgnoreTheTrolls.

"I was just thinking how fab your hair was this morning," said Gordon, "and how fab u r looking in general."
"As well as being a totally naturally gifted broadcaster. #IgnoreTheTrolls"
Mental health advocate and host of @ImFinePodcast_ Michael Pearson gave Warhurst a perfect score.

"Omg. Your hair was 10/10 just like you! You beautiful human."
Singer and Channel 5's All Creatures Great and Small actress Rachel Shenton thought the insult was more reflective of the person who made it.
"The comment says far more about her than it does about your hair! (Which is great btw) xx"
Finally, This Morning host Rylan Clark was more direct with his criticism.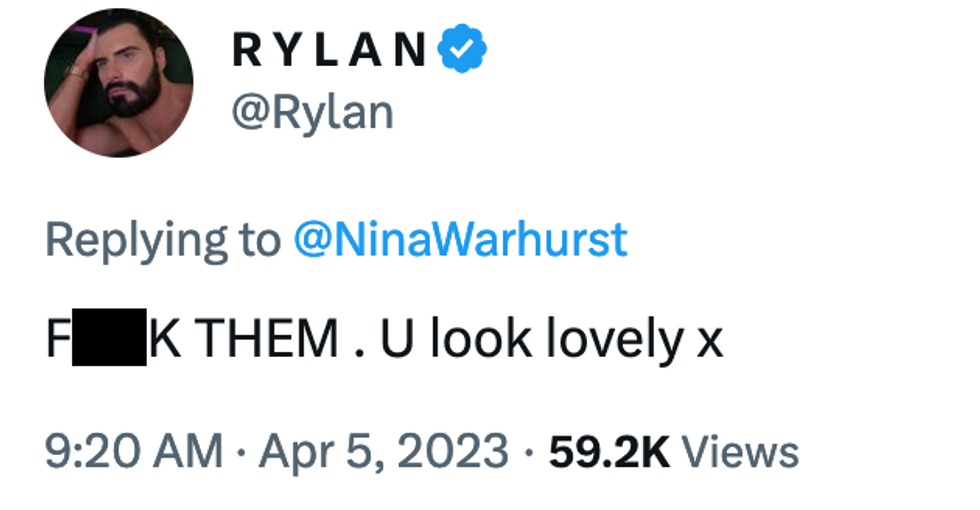 @Rylan/Twitter
Message to trolls.

Don't come for TV hosts.