Reports on Martin Luther King Jr.'s personal life are among the JFK assassination files that were recently released by Donald Trump, and people are wondering what the correlation is between the two historical figures.
---
Why are they trying to trash MLK with these old ass JFK files?

— Tim McTyer (@Tim McTyer) 1509756331.0
The 20-page dossier - which was dated three weeks before King's assassination on April 4, 1968 - contained investigative reports under former FBI Director J. Edgar Hoover, alleging King's ties to communist groups and financial improprieties by his organization, the Southern Christian Leadership Conference.
The document covers a period when King was actively campaigning for civil rights, but the intent to damage his reputation by digging up dirt on him is clear. The files also implied that King was involved in numerous extra-marital affairs, including a clandestine relationship with the folk singer, Joan Baez.
Included in the new JFK release is an FBI memo on Martin Luther King, Jr., dated 1968. Below, the table of contents… https://t.co/oTgKXrzgXt

— southpaw (@southpaw) 1509738937.0
The document's introduction reads:
"The course King chooses to follow at this critical time could have momentous impact on the future of race relations in the United States. And for that reason this paper has been prepared to give some insight into the nature of the man himself as well as the nature of his views, goals, objectives, tactics and the reasons therefor."
There is no direct connection between King and the assassination of JFK, and libelous information on the civil rights leader has is not verified.
Hoover's disdain for King is common historical knowledge. America's first Director of the Federal Bureau of Investigation authorized breaking into and bugging King's home to obtain damaging information and recorded attempts exist as declassified FBI memos since the 1960s.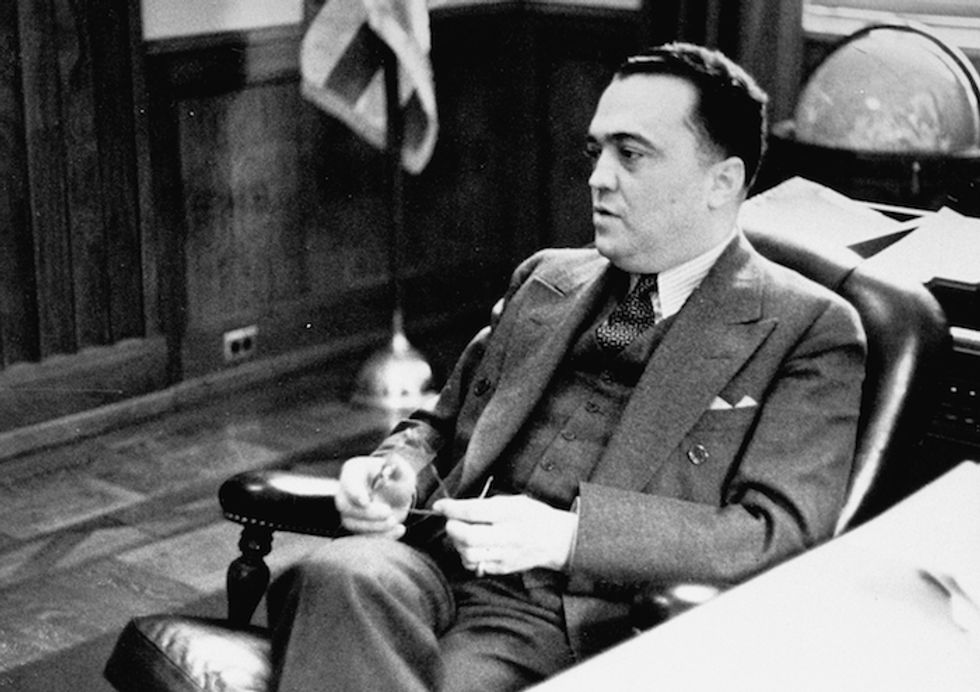 Hoover's commitment to King's investigation reminded people of the FBI leader's secrets.
@_o_okafor ..and a closet transvestite/ bisexual. Most powerful man in the U.Shad files upon files of ppl's aversi… https://t.co/GpTGxqwV1v

— John Fubar (@John Fubar) 1509761090.0
The files also describe King engaging in "unnatural, " and "abnormal" sex acts, including an orgy that took place in Miami, Florida, in 1968, using funds courtesy of the Ford Foundation meant for the training of black ministers.
A description detailing the orgy as outlined in the file:
"Several Negro and white prostitutes were brought in from the Miami area. An all night-sex orgy was held with these prostitutes and some of the delegates in attendance."

"One room had a large table in it which was filled with whiskey. The two Negro prostitutes were paid $50.00 to put on a sex show for the entertainment of the guests. A variety of sex acts deviating from the normal were observed."
The director of the Martin Luther King, Jr. Research and Education Institute, Clayborne Carson, told CNN that the investigation led by Hoover was a "smear" campaign against King. A Senate committee later revealed that the FBI wrote an anonymous letter to King in 1964 that encouraged him to commit suicide. One of the lines read, "There is only one thing left for you to do. You know what it is. You have just 34 days."
New in #JFKFiles - @FBI smears #MLK, three weeks before his assassination. Is this 1st totally declassified version? https://t.co/FOBa3rp6Kx

— James Eli Shiffer (@James Eli Shiffer) 1509739291.0
Trump's role in this.
@JamesEliShiffer @FBI They waited this long. Please this is a smear campaign only the orange one can dream of. He really hit a new low.

— Janique (@Janique) 1509769664.0
But, of course, this @FBI smut garbage re Dr. King would be released under this POTUS. I could spit nails.

— Monique Pressley (@Monique Pressley) 1509756021.0
President Trump authorized the release of thousands of JFK assassination files but withheld 30,678 documents at the request of U.S. Intelligence agencies. Those are being held for a six-month review period, but Trump ordered the release of the papers on a rolling basis for additional reviewing to omit redactions before a full release on April 26, 2018.
Please SHARE this with your friends and family.