A teenage entrepreneur is selling her home made lip glosses all over the world and banking thousands of dollars after starting a beauty business in the family lounge in a bid to help her sick father.
---
Devoted to her parents, Melissa Gallagher, 17, launched Iconic Angel Beauty in January, so that her engineer dad James, 55, did not have to take on extra hours at work.
After a video of Melissa making her lip glosses – which she also sells herself – at their home in New York went viral on the social media platform TikTok, orders sky rocketed, and in April she received 400 requests for her products from fans worldwide.
Melissa, who has 20 different products, – mostly lip glosses, but also earrings and key chains – said:
"My parents have looked after me for my whole life, so I wanted to do something for them."
"I started Iconic Angel Beauty because I wanted to bring some extra money into the house, especially for my dad, who provides most of the income."
"He's not been very well, suffering from chronic bronchitis and a lung condition, which, before he got an inhaler, made it hard for him to breathe and can be exhausting."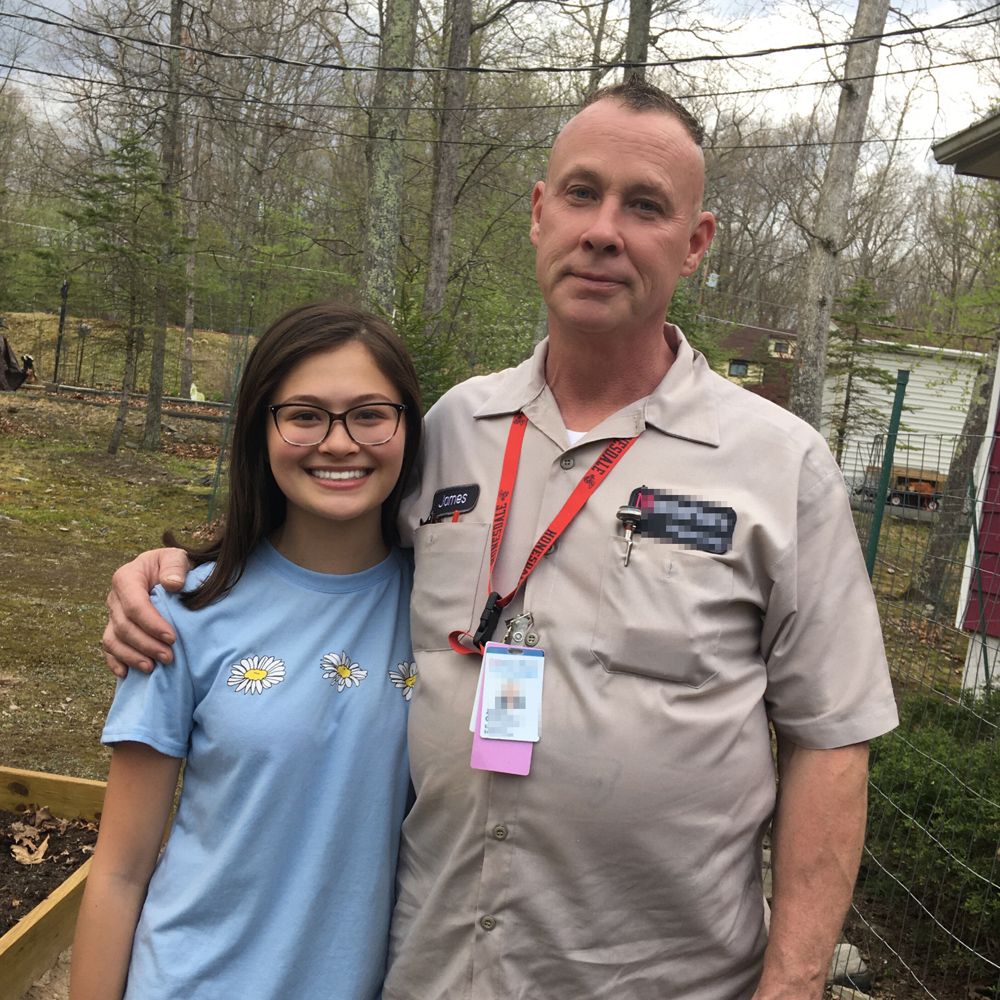 Melissa and her dad James (PA Real Life/Collect)
She said:
"Usually, he works in very hot conditions in boiler rooms – sometimes up to 120°F. I know I could never do something like that, so I wanted to help him reduce his hours."
"We're not a poor family, we are financially stable and I don't want people to buy my products out of pity. I want people to buy them because they are good quality and affordable. It's just a way of helping support my family."
Before starting her business, Melissa, who lives with her dad, her mom Archie Gallagher, 40, a teacher, and her 11-year-old sister, had been making some extra money working as a cashier and by helping an old schoolteacher move to a new house.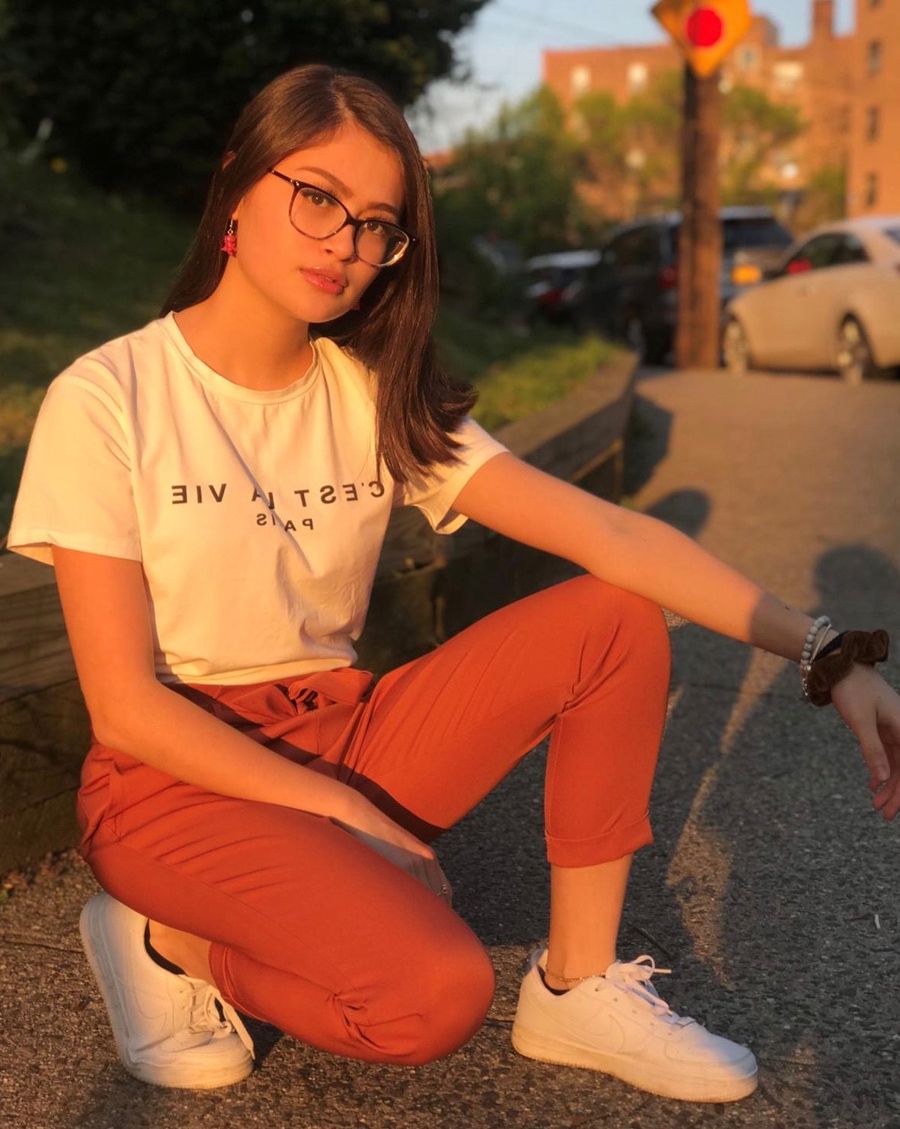 Melissa (PA Real Life/Collect)
But when the cashier job ended in December last year, she started wondering what else she could turn her hand to – going on to launch her lip glosses in January.
"I wanted to do something creative and make something that I'd like to use myself," she explained.
"I used the money I'd saved while I was working to buy the ingredients online to make lip glosses."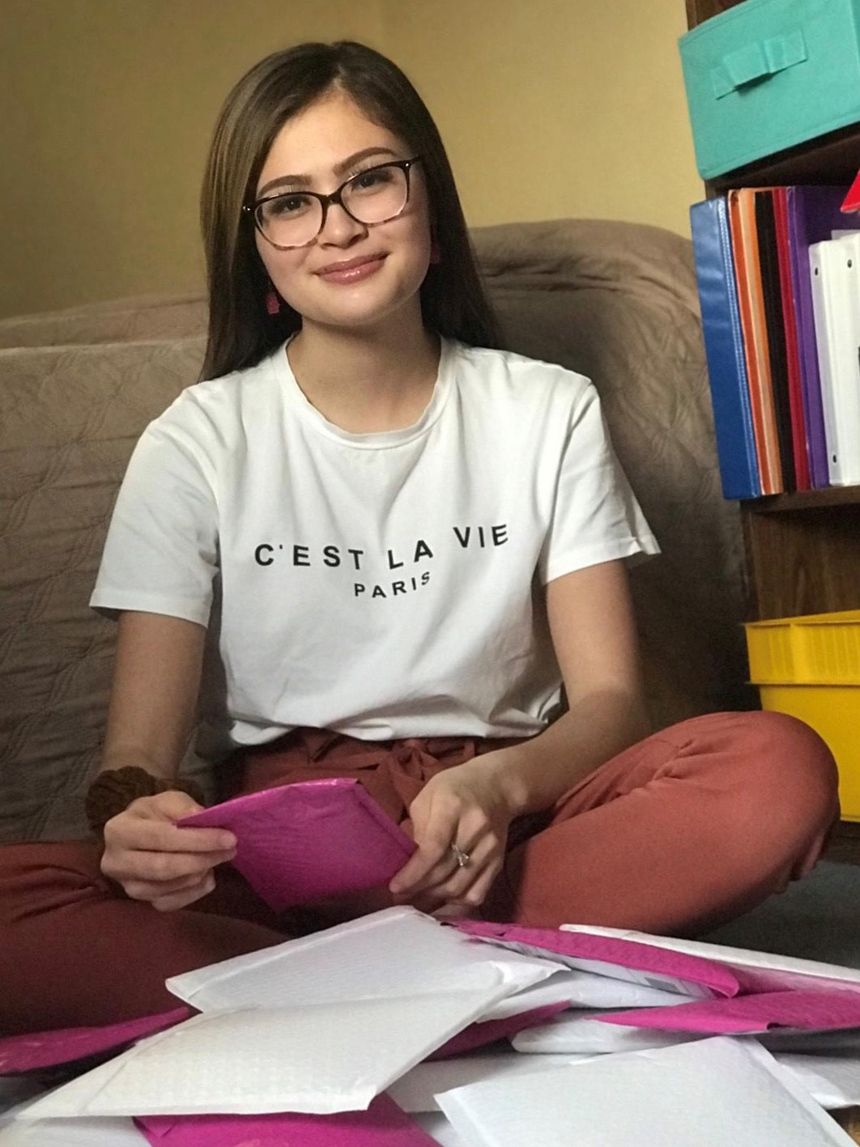 Melissa packaging her products (PA Real Life/Collect)
Melissa continued:
"I bought the powders I needed, which are all vegan, so I could make them at home. Then I set up my website Iconic Angel Beauty and bought the domain."
"I started posting my products on Facebook and Instagram then I did a TikTok video showing me making the products that went viral and got loads of orders through that."
Making sure to use a mask and gloves when she is handling any products, before she starts work in her living room, using only vegan ingredients, Melissa sterilizes her table and uses glass bowls to make the gloss, mixing powder, glitter, and oils – occasionally with help from her little sister.
"I used to then package everything at home, before waiting in line to post parcels out. Then I invested $170 in a printer, so I could print the labels at home," she said.
"Now I can do everything at home, from making my products, to printing the labels, packaging things and paying for the postage online."
"My lipglosses are really moisturizing. I based them on things I like to use, like Vaseline. Something that is nourishing and also looks nice."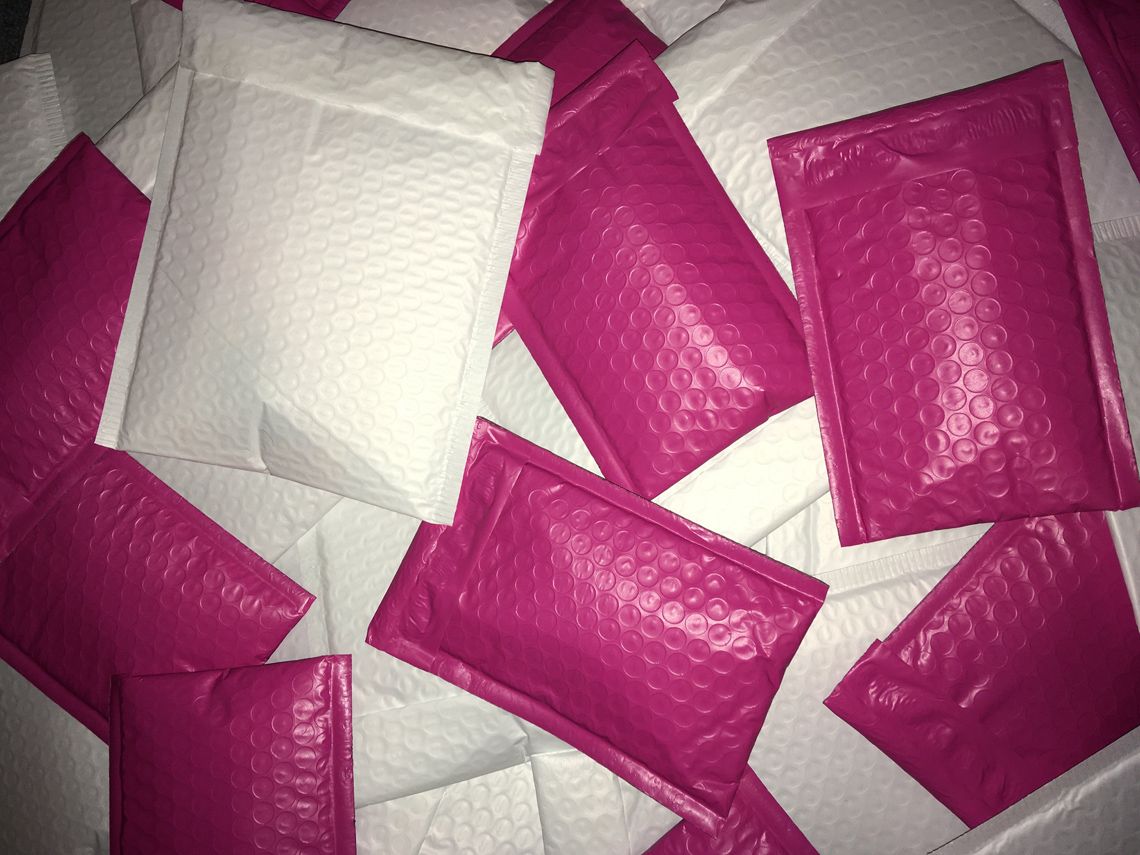 Melissa's packages (PA Real Life/Collect)
"From Saturday to Tuesday I set up early and spend pretty much the whole day making lip glosses. Then from Wednesday to Friday, I work on packaging everything up, labelling and sending it out to customers. It's a full-time job," she explained.
"I did stop for a couple of weeks in March, because of [the pandemic], but I realized I could carry on. Business is booming and the virus has not really affected it. Because I'm able to do everything from home and people are continuing to buy online it makes sense to carry on."
She has also been able to raise her prices from $2.99 to $4 for a lip gloss.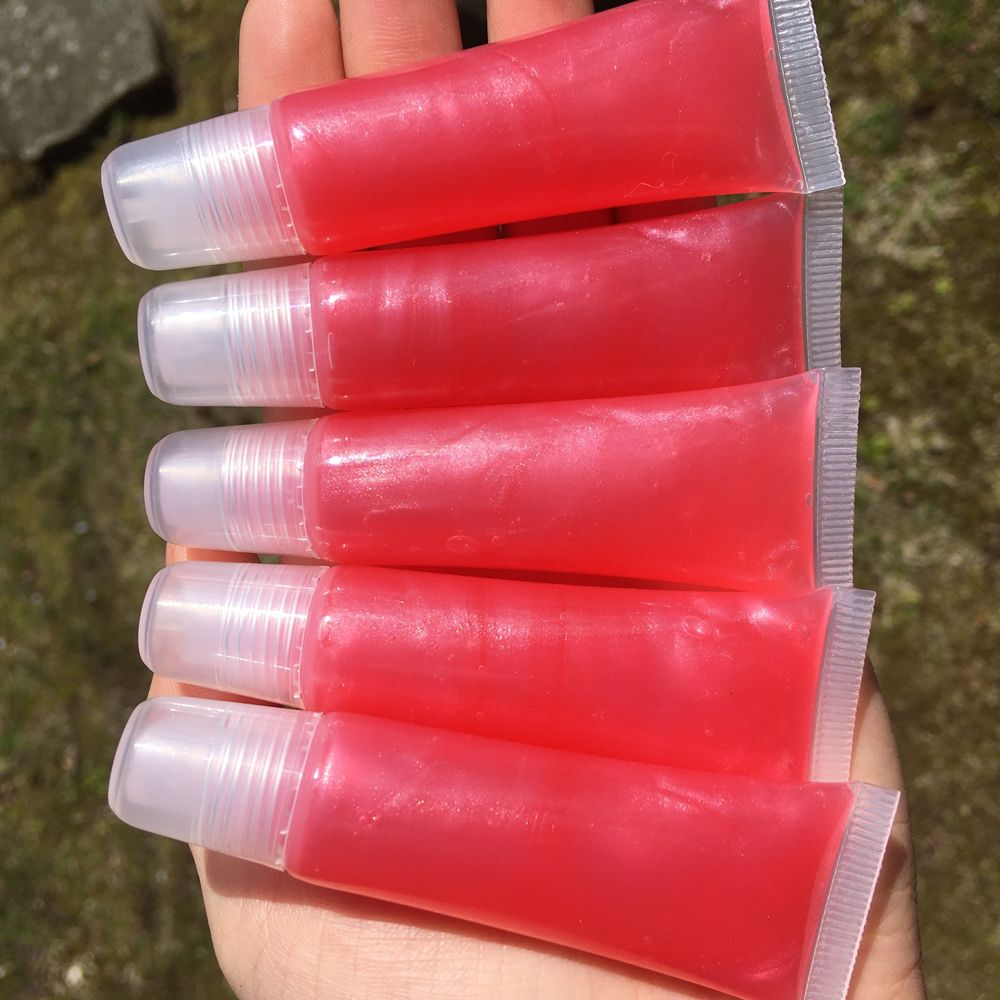 Melissa's lip glosses (PA Real Life/Collect)
"People kept telling me they were too cheap, so I put the price up to $4, which still makes them affordable, as well as good quality, and sales keep going up," she said.
"In the first month revenue was around $1,000 but I had to buy supplies with that. Then, after the video went viral, I had more orders and had to buy even more supplies."
"In April I received about 400 orders and made around $6,000. I had to pay for shipping and more products, but I have made a small profit."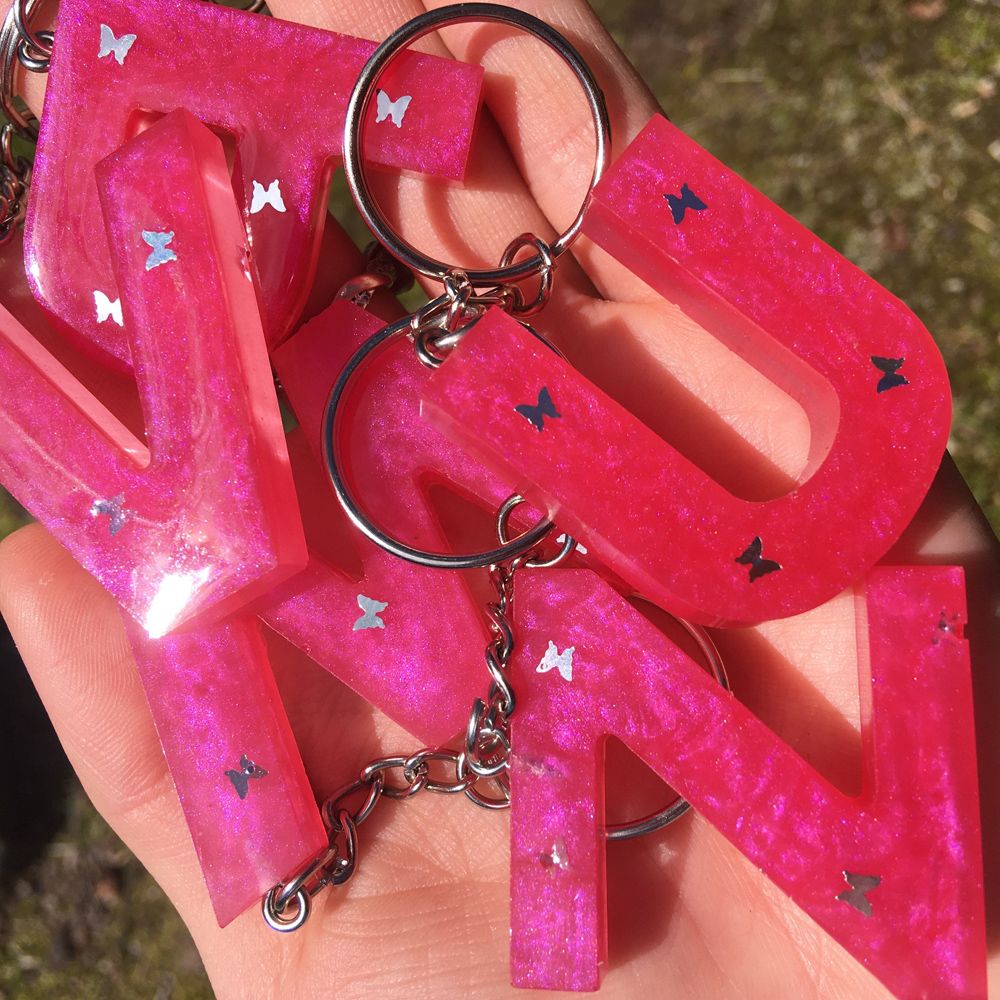 Melissa's keyrings (PA Real Life/Collect)
"My bank account is now at $4,000, whereas before I started this it was at $1,100," she added.
"I'm looking to expand, too."
"When I was little my hobby was making jewelry. I loved making earrings and clay charms, so I've started doing those as well."
Despite showing a natural flair for business, she has not set her sights on running a global empire.
Instead, inspired by her mom, who always dreamed of becoming a nurse, that is also what she eventually wants to do.
"My mom's dream was to become a nurse, so I really want to do that if I'm able to save up the fees to pay for college," said Melissa.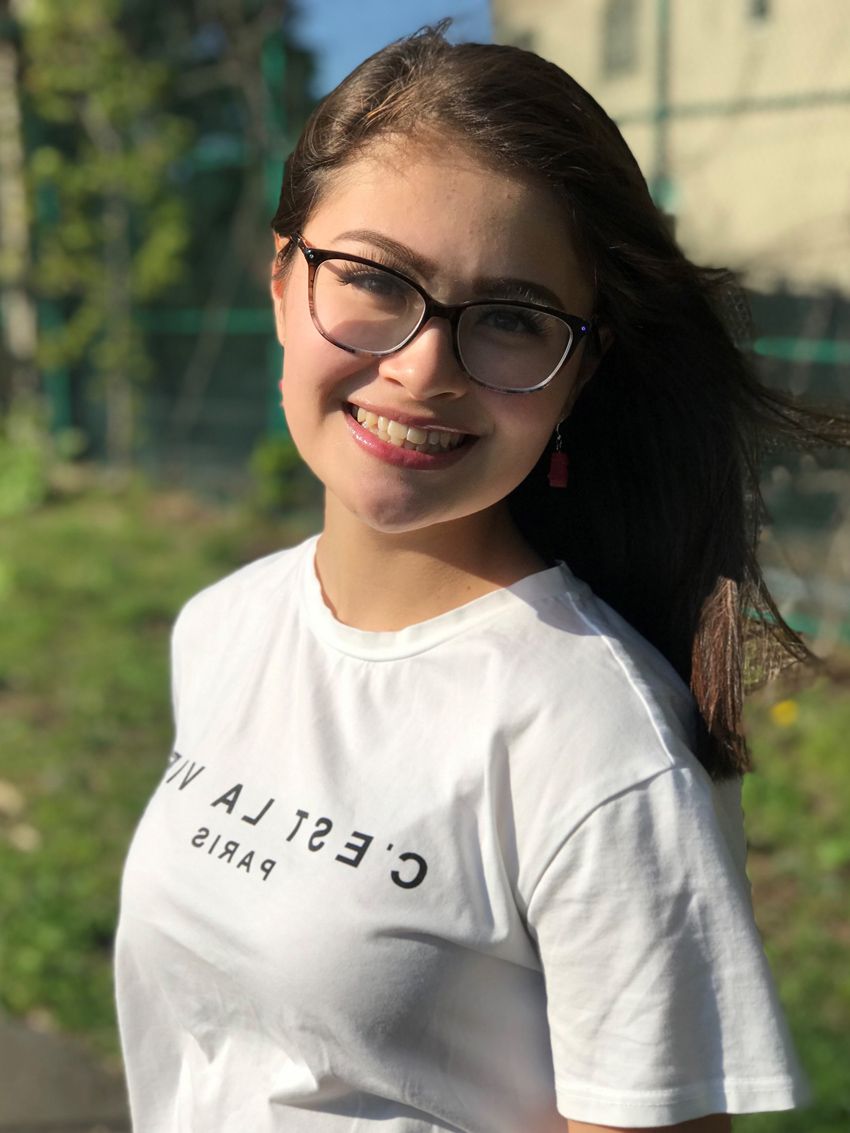 Melissa (PA Real Life/Collect)
"My parents do not very often show their emotions, but they show their love by what they do for me, which is why I wanted to do this for them."
"At first, my mom thought I was crazy, but she is right behind me now as she has seen that it works."
"I can tell my dad is proud of me, because I heard him bragging about it to family, even if he would not say it to my face!"
Melissa added:
"I really never thought I would get this far, but after the video went viral, I got tons of messages from people supporting me, which really helped."
"Anyone out there with a good idea should look at me and realize that if I can make it work, they can, too."
For more information, visit www.iconicangelbeauty.com