A gay New Year's Eve event in Mexico that led to a capsized party boat was scrutinized for skirting health protocols during the still raging pandemic.
While Puerto Vallarta found themselves home to those looking to escape the winter weather back in November before new infection spikes, it wasn't these long-term renters that posed problems.
Seemingly ignoring the December spike in cases in the United States and a dangerous new strain from the UK, Instagram was filled with stories of "Insta-gays" planning to travel for a long weekend of partying in Puerto Vallarta for New Year's Eve.
Despite the US Centers for Disease Control and Prevention advising all Americans to avoid traveling to Mexico, the "men only" and "clothing optional" event hosted by California-based circuit party organizer Jeffrey Sanker went on as planned.
The party even switched locations to circumvent the rules imposed by lawmakers and public safety officials in the Mexican state of Jalisco.
The state had been prohibiting mass gatherings of more than eight people and ordering local bars to close by 7 p.m. local time as Puerto Vallarta regional hospitals were overwhelmed with patients who had been infected with the viral pathogen.
When video footage of the PV Delice Party Cruise catamaran—reportedly packed with 60 male revelers—sinking emerged on social media, criticism for the party goers continued with endless memes.
Over on Instagram, an account called @GaysOverCovid—which tracks LGBTQ events and people who ignore gathering restrictions during the pandemic—chastised the event with a meme that read:

"The series finale ending to 2020 in Puerto Vallarta."
To which followers contributed more shade at the ill-fated circuit-party.

@gaysovercovid/Instagram

@gaysovercovid/Instagram

@gaysovercovid/Instagram

@gaysovercovid/Instagram
Now, LGBTQ activist and filmmaker Leo Herrera added his thoughts on the public health disaster.
His words resonated with many.
Herrera addressed the "gays partying in Mexico" and wrote:

"I want you to know we aren't dragging you or cackling at that sinking party boat because we're jealous (OK, maybe just a little). It's not just the colonizer vibes of locals selling their health with a smile for your margarita."
"These giggles are because we understand all too well why you're on that boat to begin with. The dark impulses our community suffers so much to control: the pursuit of pleasure at the expense of spirit, of meth binges and steroid heart attacks, of clubs asking for two forms of ID to Black folx, of casual, deadly transphobia, of gentrification."
"You clacking that obnoxious fan at a circuit party during a pandemic is systemic homophobia at work, the failure of our schools for not teaching you AIDS history."
"It's a confirmation that our worship of the sun-kissed Adonis, that flesh-industrial complex of parties and porn has always hidden a culture of nihilism and death."
"These are nervous giggles because you embody the most tedious, vapid and scary parts of us, forcing us to use shame as a weapon and knowing we'll need to unpack yours for years."

Herrera closed the letter with:

"Thanks for giving us homework when we have so much else on our plate. Don't get me wrong, we also laughed at you because you look like a f*king clowns."

"Sincerely, The Other Gays"
The filmmaker's open letter posted across social media on Saturday went viral.
Many Instagrammers praised Herrera's letter.

@herreraimages/Instagram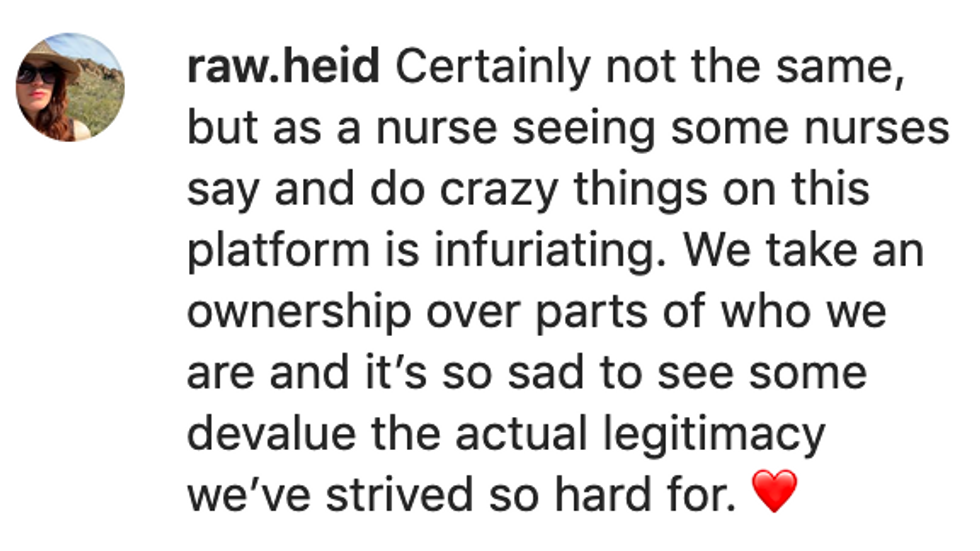 @herreraimages/Instagram

@herreraimages/Instagram

@herreraimages/Instagram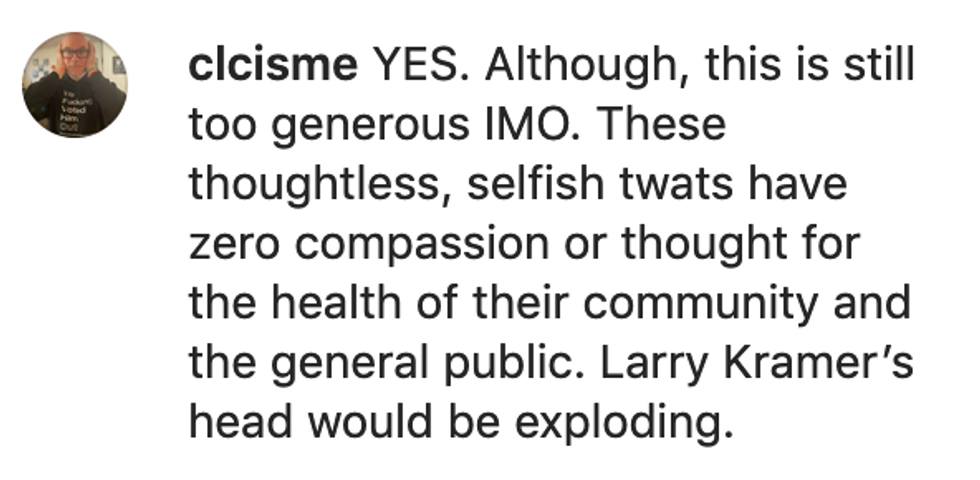 @herreraimages/Instagram

@herreraimages/Instagram
According to LGBTQ Nation, pre-sale tickets for the event cost $120 and $150 on New Year's Eve. It promised DJs, open bars, gogo dancers and access to a clothing-optional secluded beach party prior to guests boarding the boat.
By the time celebrations on the catamaran wound down, passengers noticed the boat was taking on water around 5 p.m. near Playa Quimixto beach.

Emillo Blanco—who traveled to Mexico from Chicago—told Out and About PV (OAAPV) the experience was "like the Titanic."
"It went all down slowly," he said.
"I think the crew just didn't know how to manoeuvre the catamaran very well, the sea was not very rough nor was it too windy."
"We were about to sail back to Puerto Vallarta, but the catamaran barely moved."
Blanco said he had to swim from the catamaran to the rescue boat.
"I saw at least 10 small boats coming to help, I jumped in a private boat whose owners were graceful enough to send their captain help out. It was quite a scary situation!
OAAPV reported no one was injured.

As of Monday, January 5, 2021, there have been 1,455,219 cases of infection in Mexico and at least 125,757 deaths due to the virus responsible for the global health crisis.