Black Panther star Letitia Wright slammedThe Hollywood Reporter following its recent take on a controversial anti-vaccine social media post she made in 2020 in an article about Black Panther sequel Wakanda Forever's Oscar chances.
Wright accused the news outlet of having a "personal vendetta" against her after it included her in a list of potential 2023 Oscar contenders whose "personal baggage" may impede their and their films' chances of winning awards.
The list also included "baggage"-laden actors like Will Smith and Brad Pitt.
It also made comparisons to male filmmakers accused of spousal abuse and sexual assault.
THR's article not only compared Wright's vaccine comments to Smith slapping Chris Rock at last year's Oscars and the assault accusations leveled at Pitt by ex-wife Angelina Jolie, but also to controversial figures like Roman Polanski who pleaded guilty to statutory rape and Woody Allen who is accused of molesting his daughter.

As seen in screenshots below, Wright took to her Instagram Story in response, lambasting the publication for such comparisons and accusing its editors of retaliating against her because she declined to grant them interviews.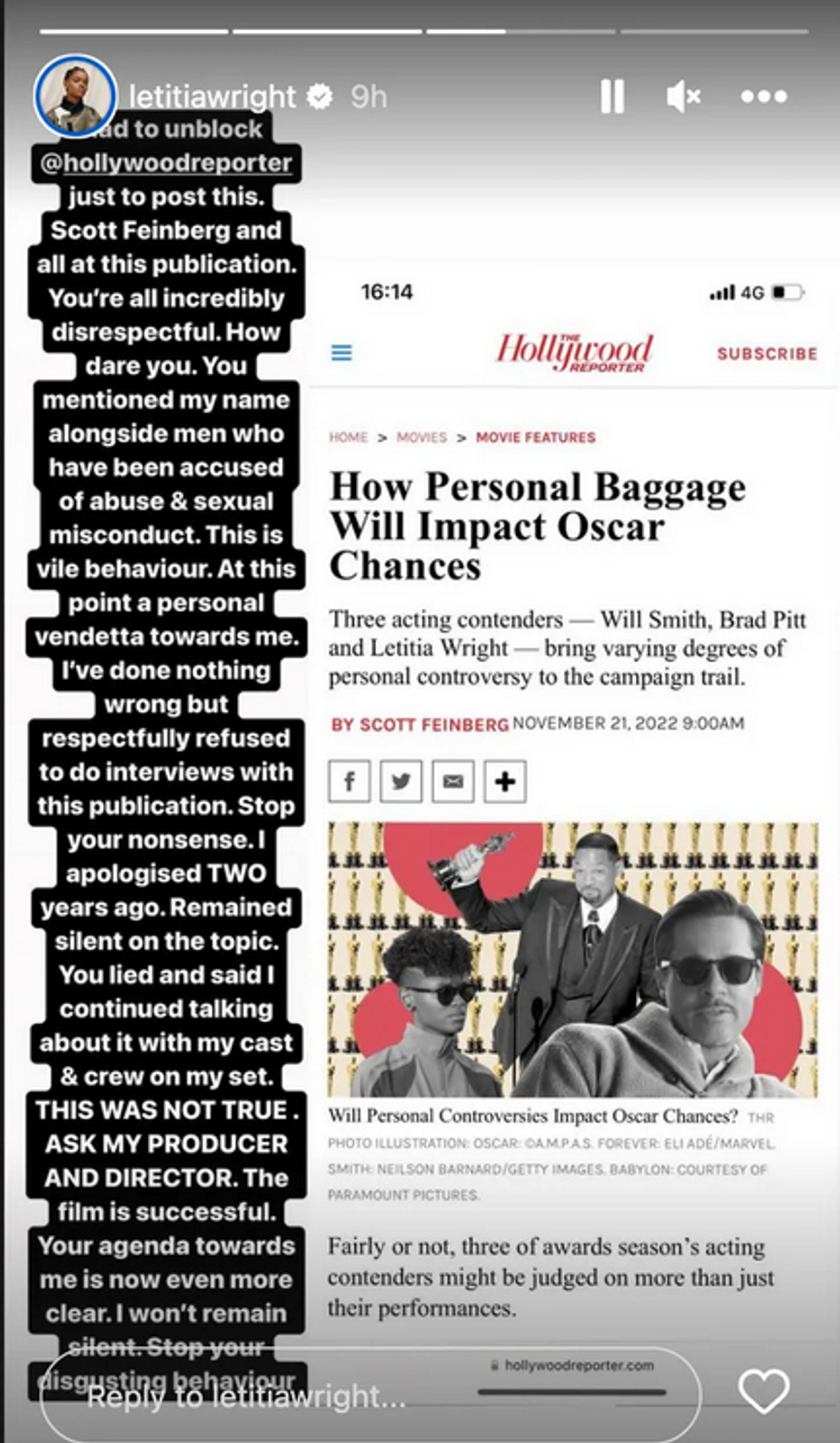 @letitiawright/Instagram
She wrote:
"This is vile behavior. At this point a personal vendetta towards me."
"I've done nothing wrong but respectfully refused to do interviews with this publication. Stop your nonsense."
Wright also took aim at the writer of the article, Scott Feinberg, telling him to "get a life" and calling his journalistic integrity into question.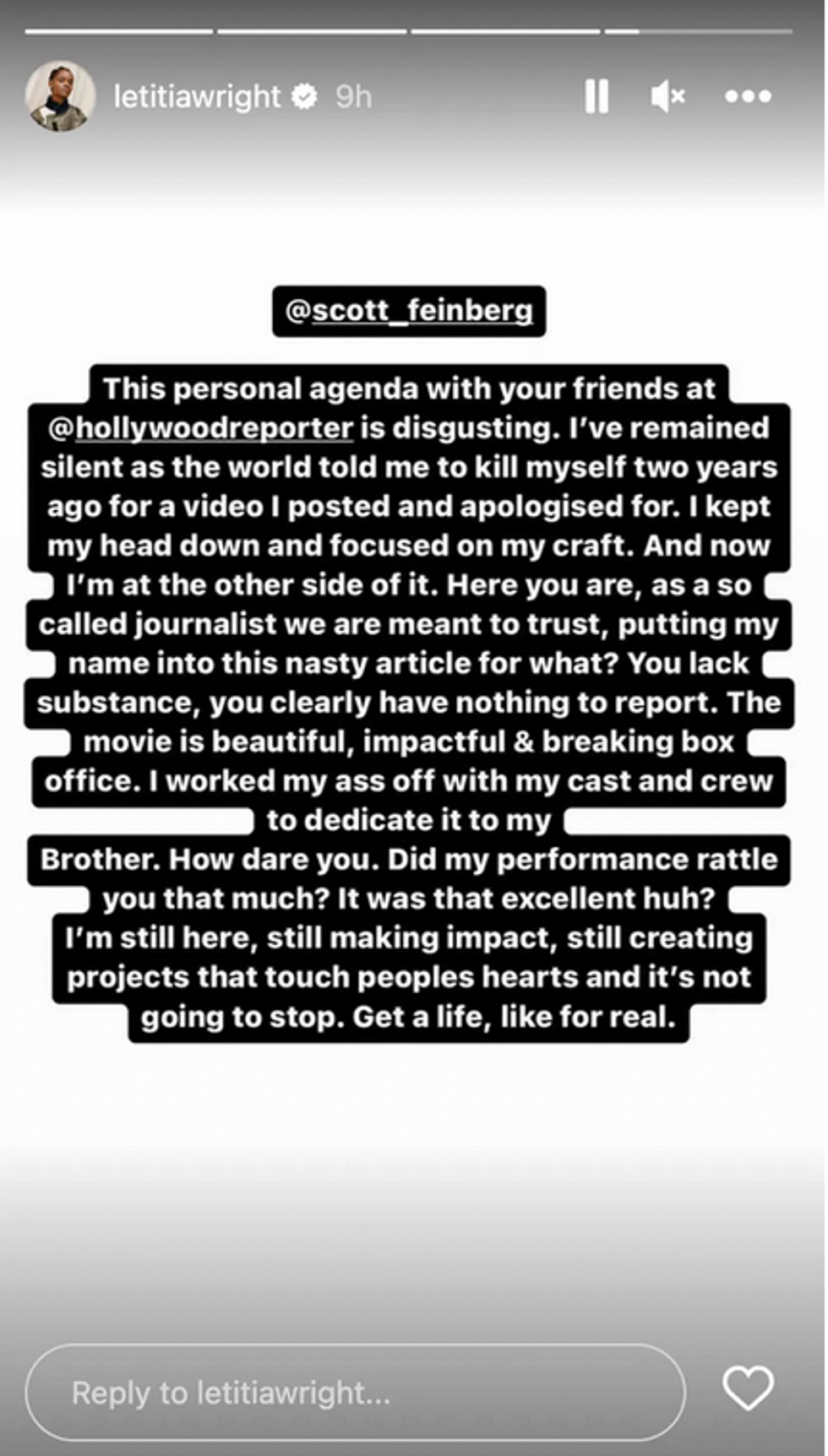 @letitiawright/Instagram
The article comes just as Black Panther: Wakanda Forever, which Wright headlines, opened in theaters worldwide November 11 and has since dominated the box office.
The controversy surrounding Wright stems from a December 2020 Twitter post in which she shared a video by self-professed "prophet" Tomi Arayomi in which he made conspiratorial claims about vaccines, along with transphobic remarks. Arayomi has frequently trafficked in extreme anti-LGBTQ rhetoric.
Wright apologized and deleted the post, going on to delete her account entirely amid the backlash.

She reiterated her mea culpa in a recent Guardian interview timed to the release of Wakanda Forever, in which she said she has "moved on" from the mistake and the controversy it spawned.

On Twitter, many shared Wright's anger about The Hollywood Reporter comparing her actions to those of people like Pitt and Polanski.

"Baggage" or not, Wakanda Forever has gone on to gross more than half a billion dollars in box office receipts since its November 11 premiere and is the subject of Oscar buzz in multiple categories.