In the late 1980s and early '90s you'd have been hard-pressed to name a more talented and highly-regarded young actor than River Phoenix.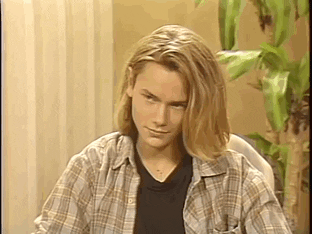 river phoenix 80s GIFGiphy
The "phenomenally talented and famously caring" actor and activist devoted his time to making the world a better place through his art as well as his personal work. He campaigned passionately for animal rights and environmental protections; he made a point to impress the importance of being "green" to young fans; he purchased and protected hundreds of acres of land.
His 1993 death from a cocaine overdose rocked the world, not just because River was so loved, but because the circumstances were tragic and involved many other celebrities.
River had reluctantly accompanied his siblings, Joaquin and Rain, as well as his girlfriend to a bar. There, he performed in a band that included Johnny Depp, Flea of Red Hot Chili Peppers fame, and other famous musicians.
By the end of the night, River would be gone, having passed out on the sidewalk in Johnny Depp's arms. Joaquin called 911 but couldn't tell if River was breathing or not. Their sister, Rain, attempted CPR. Flea rode with River in the ambulance to the hospital.
River Phoenix died in the early-morning hours of Halloween,1993. He was 23 years old. Joaquin was forever changed.
As Joaquin Phoenix has grown, his talent and passion have helped him become a household name. Throughout his career he has credited River, not just for inspiring him to try acting in the first place, but for showing him the kind of human he wants to be and the kind of world he wants to create. The two were only four years apart and spent their lives not just as brothers, but as close friends.
Recently, Joaquin and partner Rooney Mara honored River again by naming their son after him. River was so deeply loved that a few of his siblings have named their children to honor him in some way.
The family love has fans thinking back on River, his legacy, and his lasting impact on the world. Hop on, folks. We're going on a feels trip.
Congratulations to the new parents. We have a feeling baby River is just as loved as his namesake.