A word of advice to parents:
NEVER challenge your kid unless you want to be severely outdone.
---
Craig Arsenault and his wife, Kari, of Scarborough, Maine, decided to challenge their son, Jake, to wear a hotdog costume for school pictures.
And Jake rose to the challenge magnificently.
See the results below:
Look closer; there's even some relish on the sides.
Reportedly Craig offered Jake $10 to take the pic as a hot dog, and wrote the boy a permission note that ended with "please let this happen!".
"Jake was hesitant a first, but I was like, 'No, it's gonna be awesome; just trust me'."
Craig told TODAY Parents:
"Everyone was like, 'There's hot dog boy.' Jake's outgoing and likes being in the spotlight, so it worked out."

And other people are loving Jake's free-spirited choice too.
Some with hot dog puns and hot dog stories.
Oscar Meyer themselves even were impressed.
With Halloween coming up, we're surprised more people aren't showing up to official events in costumes.
But for this one round, Jake Arsenault wins the internet unopposed.
Four for you, Jake.
You go, Jake.
If you want to be frank, this costume is available here.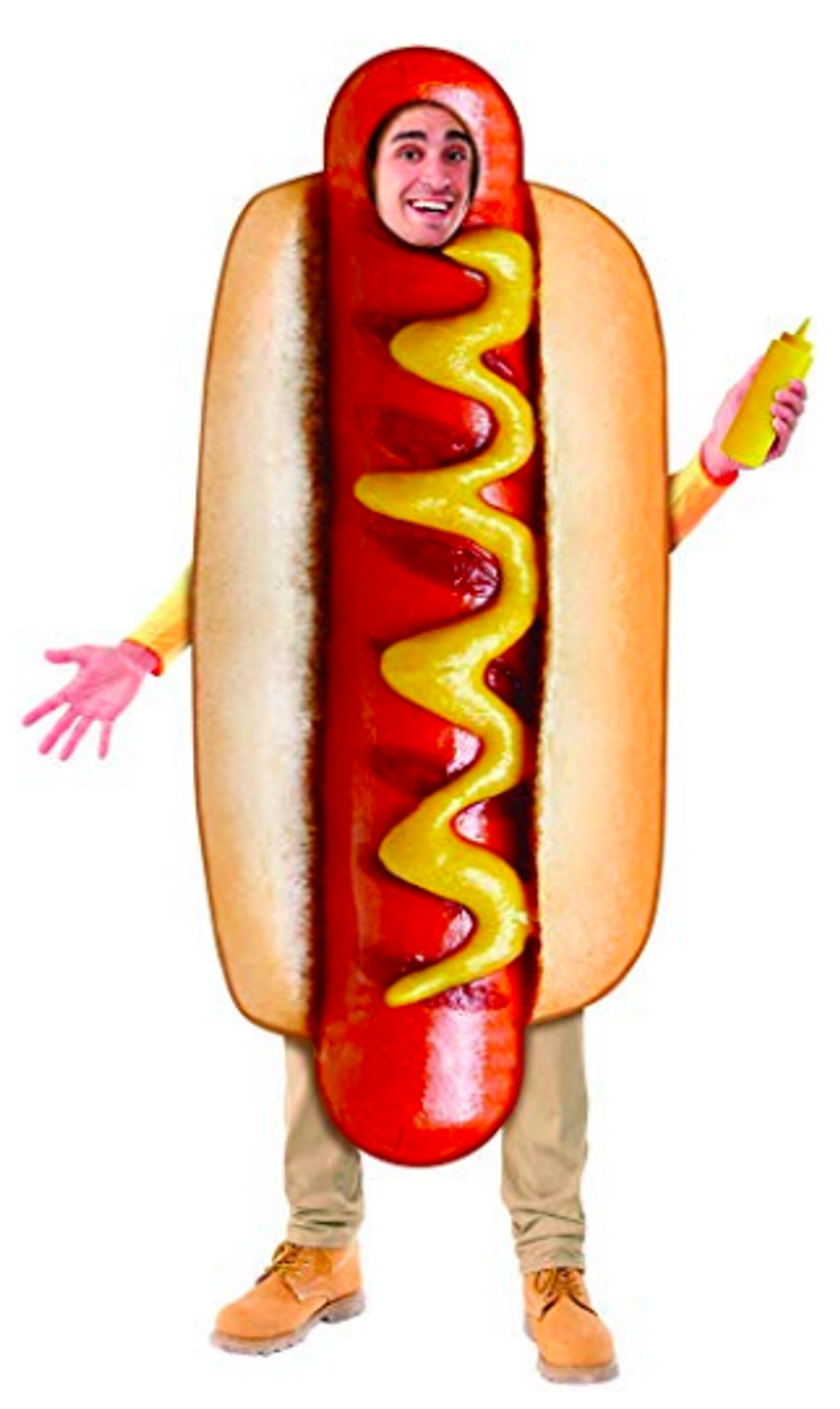 Amazon
In case you want to try it, find the hot dog costume here.
******

Have you listened to the first season of George Takei's podcast, 'Oh Myyy Pod!'?
In season one we explored the racially charged videos that have taken the internet by storm.
We're hard at work on season two so be sure to subscribe here so you don't miss it when it goes live.
Here's one of our favorite episodes from season one. Enjoy!