The discourse reached a new low this past weekend when one of President Donald Trump's most devout sycophants—Congressman Matt Gaetz (R-FL)—began fighting with actor and Trump critic Ron Perlman on Twitter.
Perlman called out Gaetz and Trump for threatening the U.S. Soccer Team for allowing its players to kneel during the National Anthem in protests of racist violence in the United States.
Gaetz tried to rebut Perlman by pointing out that he played a White supremacist in the series Sons of Anarchy.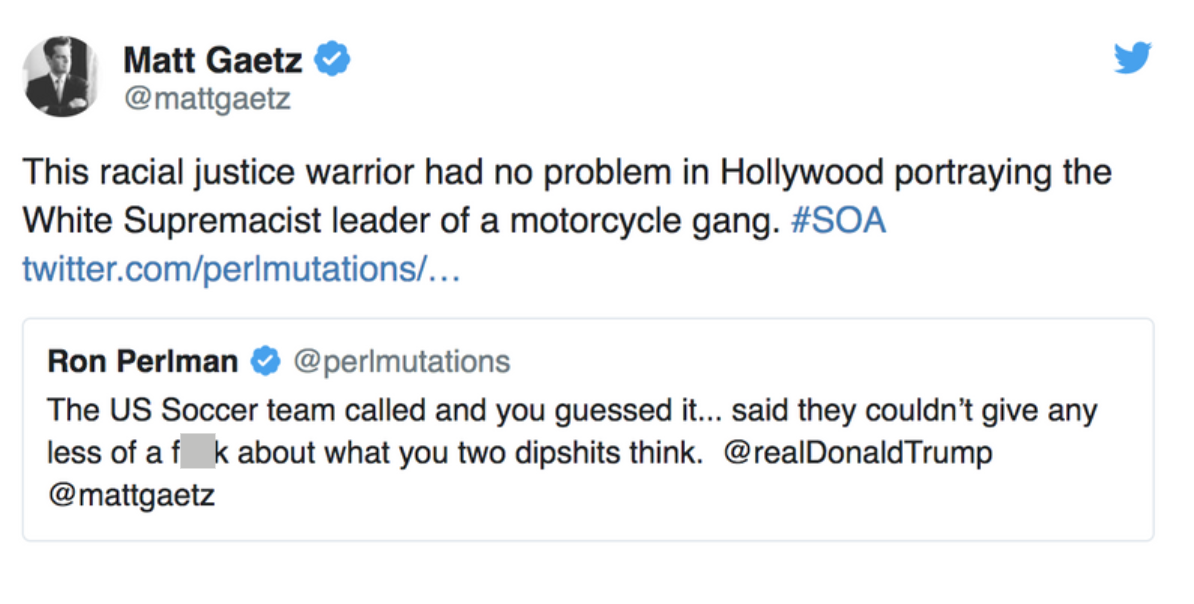 @mattgaetz/Twitter
But Perlman was quick to clap back.
@perlmutations/Twitter
Matt Gaetz's behavior as a Congressman frequently earns him the title a**hole from the public.
He threatened Trump's attorney-turned-critic Michael Cohen on Twitter ahead of Cohen's testimony before Congress. He recently fantasized about shooting down Antifa members "like we do those in the Middle East"—a tweet that was soon flagged for glorifying violence.

But Gaetz was undeterred and continued to try to spar with Perlman.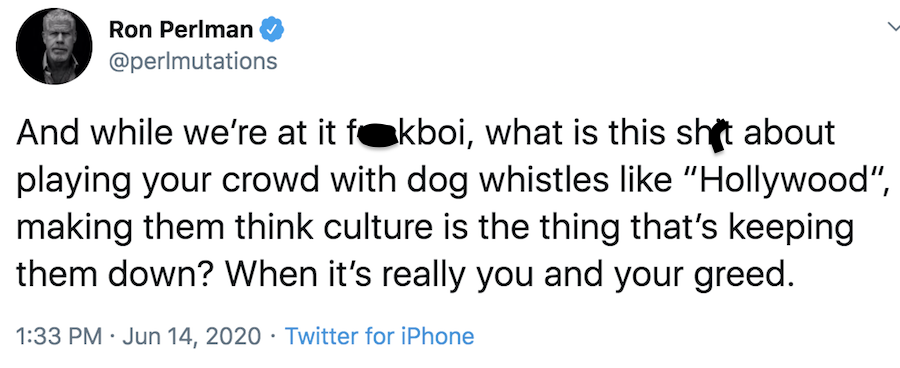 @perlmutations/Twitter
Gaetz found few allies, but he certainly was focused....

...on sparring with a 70-year-old movie and television star on Twitter.
Soon, another Republican lawmaker decided to try to "own" Perlman because nothing else is going on in the United States that might require Congressmen's attentions.

Republican Senator Ted Cruz of Texas—via Canada—decided to pay Perlman to wrestle Ohio GOP Representative Jim Jordan.
Perlman made short work of Cruz as well.
Perlman alluded to Cruz's fealty to Trump even after the final stages of the 2016 Republican primary as the two vied for the Presidential nomination. Trump insulted the appearance of Cruz's wife and amplified conspiracy theories that Cruz's father played a role in the JFK assassination.

He then reminded Canadian born Senator Cruz that Representative Jordan would probably prefer no one mention his connection to wrestling and the sexual abuse and assault of wrestlers under his supervision at Ohio State.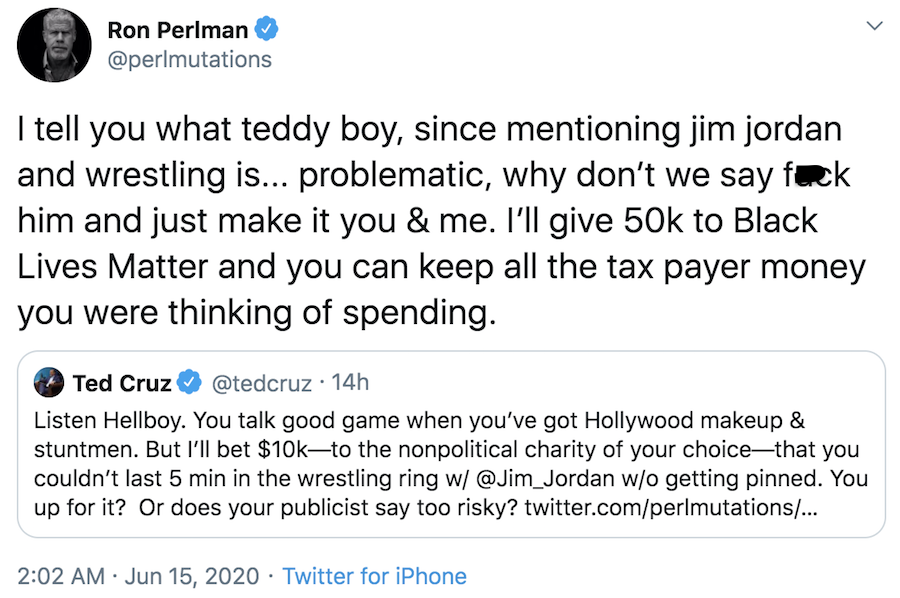 @perlmutations/Twitter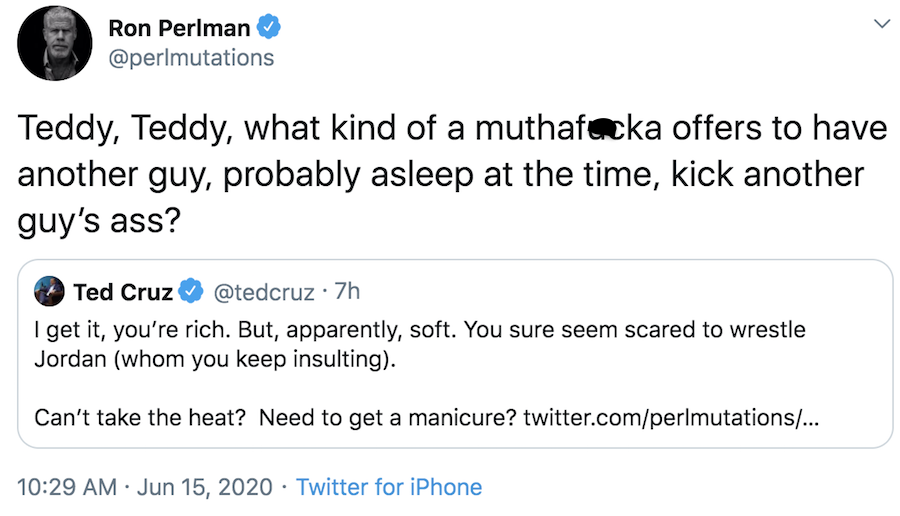 @perlmutations/Twitter
In Republicans' attempts to own Perlman, they only received further ridicule.

Now seems like a good time to elect more women.