A royal fan was "blown away" when the Duchess of Sussex recognised her at a public walk in Auckland, New Zealand.
The two exchanged messages on Instagram two years ago.
---
Hannah Sergel had exchanged messages with the Duchess in 2016, with the then actress Meghan Markle sending the student encouraging messages as she was starting university.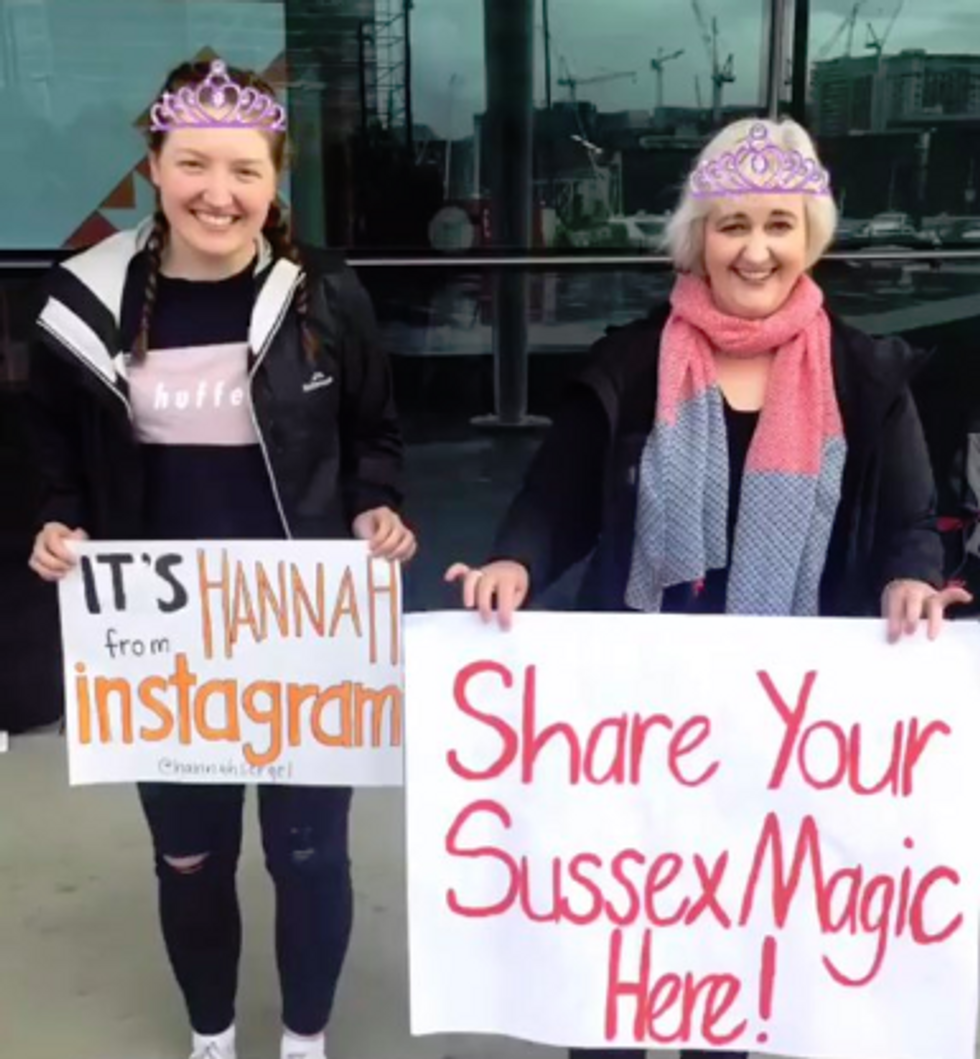 Hannah with Jenny, who she met at the event.(Hannah Sergel)
Waiting for Meghan at an event at the Viaduct Harbour, Sergel carried a sign saying:
"It's Hannah from Instagram"
The sign prompted Meghan to greet her and give her a hug. Sergel also wrote the Duchess a letter which she was able to pass on to her through her security team handing it to Prince Harry.

A video posted on social media showed the Duchess saying "oh my god, how are you?" after spotting Hannah in the crowd.
Sergel told Press Association:

"When I first saw her, I really got emotional. After the hug, I was so blown away, I couldn't comprehend what had happened."
The volunteer worker was so moved by the encounter, she joked on Twitter that the Prime Minister of New Zealand, Jacinda Ardern, had to comfort her at the event.
She added that Prime Minister Ardern had even been sending her footage of the encounter via direct message.

Sergel—who co-founded the Twitter fan account Meghan Markle Daily—said this was the first time the two had met in person.

Of their Instagram correspondence, she said:

"Her messages were about me starting university and how I was going to do well if I just put my mind to it."
In addition to meeting Sergel, Duchess Meghan also greeted many fans who gifted her flowers and baby toys for her future child.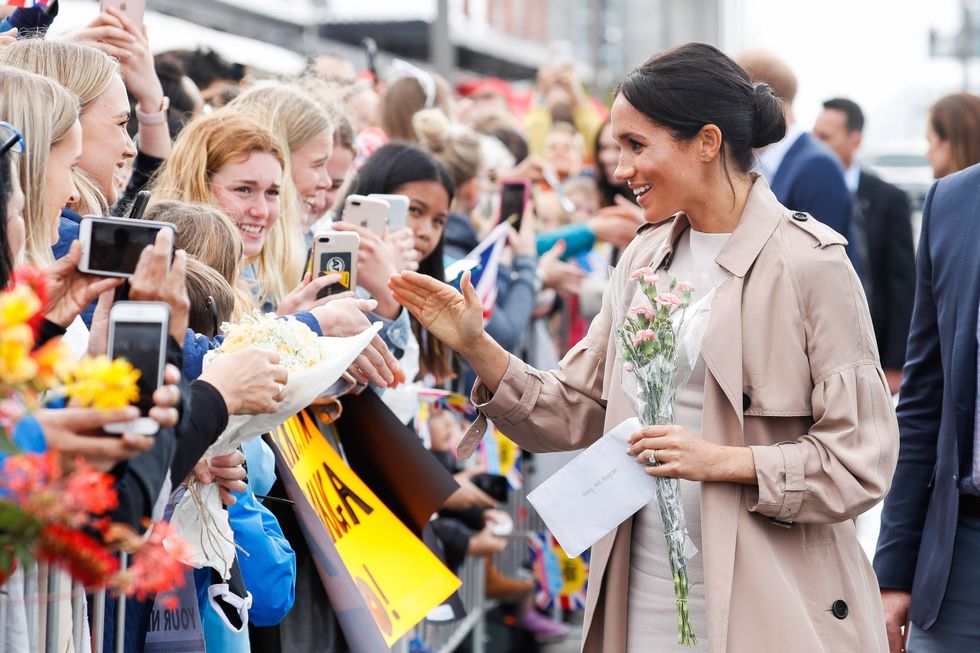 Royal tour of New Zealand day three.(Chris Jackson/PA Wire/PA Images)
The public walk was part of a 16-day royal tour of Australia, Fiji, Tonga and New Zealand.

While visiting New Zealand, Meghan and Prince Harry participated in a welly throwing contest and planted a tree for the Queen's Canopy dedication.
They also visited with the Maori people.

A version of this article originally appeared on Press Association.