Christopher Meloni is the proud owner of some of TVs most talked-about cakes—no we don't mean the baked kind—and his recent Peloton ad is reminding the world why.
We're talking bum cakes, people, and Meloni's are TV legends in and of themselves.
Vintage ass-ficionados know Meloni has been on television pretty consistently since the 1980s, but his ample ending didn't really hit big until the 90s.
The actor stepped into the role of Chris Keller in OZ, an HBO drama about life in a maximum security prison.
The award winning show was gritty and graphic, characters often finding themselves naked and vulnerable in a world of near-constant sex and violence.
We got to know Meloni's body well as Keller and the familiarity has continued in his role as Elliot Stabler through multiple Law & Order shows.
There are about four decades of love between audiences and the sexy sexagenarian, so by now Meloni is well aware of the thirst.
He's been playing into the joke for a while, often sharing thirst tweets and purposefully striking gratuitously bootylicious poses.
His recent Peloton ad totally takes the cake(s), though.
The spot highlights all the great ways you can use the app, even if you don't have a Peloton bike. Zaddy Meloni walks viewers through some of them with his usual chill charm.
He just .... happens to be naked while doing it.
Peloton, very aware of what they're doing, called attention to Meloni's great ... app.

Twitter, also very aware of what they're doing, went straight to thirst mode.
And they're not even sorry about it.
The ad was directed by none other than Ryan Reynolds, if you're wondering why Peloton suddenly got sexy-funny.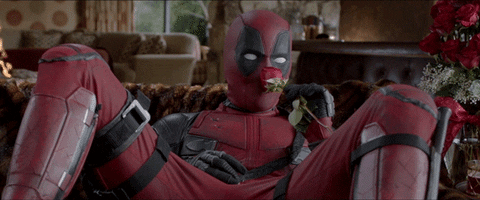 Giphy
So yeah, we have him to thank for all of this and somehow, that makes perfect sense.
Hats off to you, fellas.
You sure know how to market a truly great... app.