The ongoing pandemic gave rise to more live broadcasts being transmitted from people's homes instead of in a professional studio environment.

Viewers delighted in rare glimpses of prominent people from inside their bedrooms, but it's the mishaps and interruptions that provided much-needed comic relief during these rough times.
One woman's interview on a news program demonstrated that checking the room's background prior to going on air should be of utmost importance.

When guest Yvette Amos appeared on BBC Wales on Tuesday to discuss her unemployment situation during the pandemic, viewers were more focused on what was behind her than what she had to say.

And you can't blame them.
There, on her bookshelf, was a NSFW object tucked among her whosits and whatsits galore.
And the internet was in hysterics.
Journalist Grant Tucker tweeted a reminder for anyone about to go live from inside their bedroom.
Tucker wrote:

"Perhaps the greatest guest background on the BBC Wales news tonight. Always check your shelves before going on air."
This caused quite a sensation online.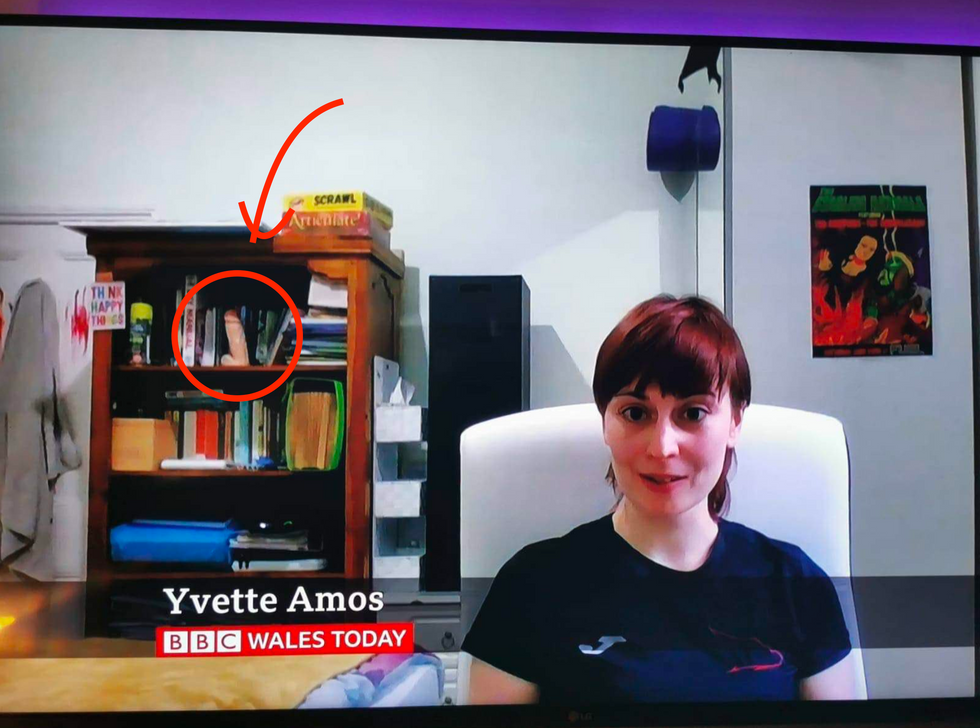 @GrantTucker/Twitter
Twitter user Harry Andrew also pointed out what was indisputably a flesh-toned dildo perched on her bookshelf.

Although it would make a good bookend.
Twitter's amateur comedy hour began with people wanting answers.

Others were curious about something more sinister next to the bookshelf.

People pointed out there was nothing to be ashamed of.
It seems Amos' sex toy stole the interview.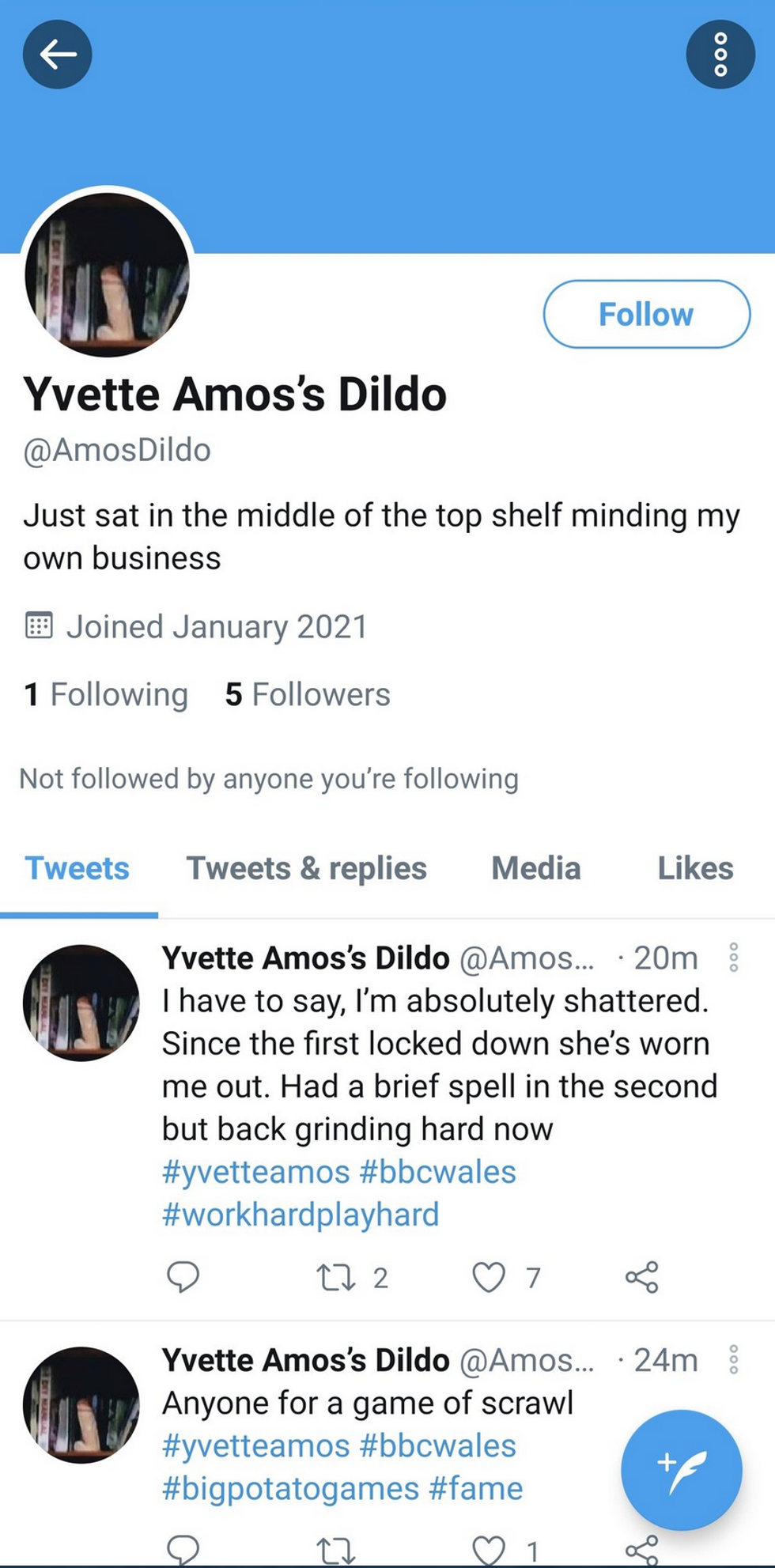 @KaiTheGaymerz/Twitter
Always check your surroundings whenever you go on a Zoom or Skype session.
Otherwise, you might end up causing quite a buzz on the internet.