A city in Poland has held a birthday party for a railway station escalator that has been broken for two years.
More than 300 people attended the party in Katowice, southern Poland.
---
The idea for the party came from 33-year-old Jacek Malinowski.
He said:
"The train station was built in 2012 and it's very much non-functional."
Mr Malinowski said the mayor was invited to the party, alongside other city officials, but did not show up.
He added:
"In the old train station, the escalators were broken from 1972 to 2009 so it's quite a long tradition."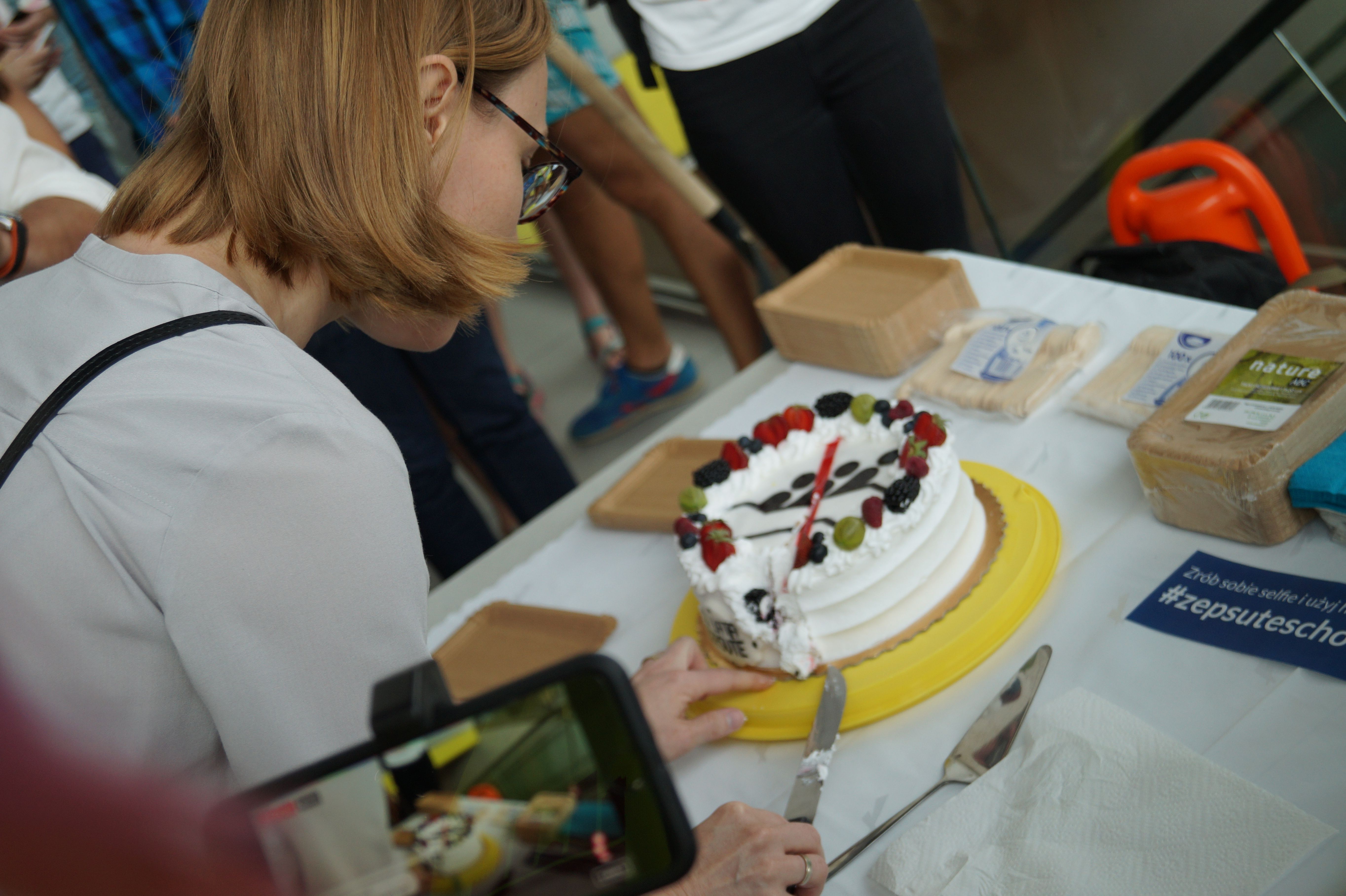 The city held a birthday party for the broken escalatorFundacja makeabetterplace.com/PA
When the old railway station was demolished a new one was built in 2012 – but the new escalators have now been broken for two years.
Mr Malinowski said:
"People started making jokes about it and most people are very angry about the situation."
"Disabled and older people are harmed the most. There are lifts but these break all the time."
A large crowd met at Katowice railway station to 'celebrate' the second anniversary of the escalator not working. T… https://t.co/LRnH9B8Whh

— Notes from Poland 🇵🇱 (@Notes from Poland 🇵🇱) 1562534402.0
@notesfrompoland https://t.co/HtiQAU1wY6

— Sean BOO-kowski🌈🇺🇸🇵🇱 (@Sean BOO-kowski🌈🇺🇸🇵🇱) 1562539883.0
@PWRLFTNGWomen @notesfrompoland In Polish it sounds even more funny: Ruchome schody nie moga sie zepsuc; moga co najwyzej znieruchomiec. 😀

— JacekZL (@JacekZL) 1562553493.0
@notesfrompoland This is brilliant - there should be much more protesting of this kind. Less rage, more gentle mocking of the authorities!

— AtlanticPerspectives (@AtlanticPerspectives) 1562574363.0
In every country, we "love" our public transportation operators, right? Citizens of #Katowice, #Poland, are rantin… https://t.co/BAsDuOrU1P

— Jakub Marszałkowski (@Jakub Marszałkowski) 1562575457.0
@PKP_SA It is even more funny if you have the superpower of understanding Polish. @PKP_SA official hashtag… https://t.co/Bc7vLANiYh

— Jakub Marszałkowski (@Jakub Marszałkowski) 1562575534.0
@mieszau @PKP_SA We need to do the same with @tl_actu. The escalator in Lausanne-Flon (direction Ouchy) hasn't been… https://t.co/WVYRei0Oas

— La Ville Nouvelle 🇨🇭 (@La Ville Nouvelle 🇨🇭) 1562608953.0
@380kmh did you see that thing about the escalator in poland

— 2020 Delegates (@2020 Delegates) 1562593206.0