A high flyer who swapped a top job on a New York magazine to marry a local stone carver in Bali – after falling in love on a blind date – puts her extraordinary romance down to never planning and just jumping on "the rollercoaster of life."
Marrying less than three months after they met, in sharp contrast to the stylish lifestyle she enjoyed in the Big Apple, after tying the knot in Bali, Hannah Black-Wijana, 38, moved into the family compound with her husband, Ongky, 41, and 23 of his relatives.
First converting to Hinduism, just months after running a team of people as an art director, Hannah, who grew up on the Isle of Man, enjoyed the first of several wedding ceremonies in which Ongky spanked her with a whip made of woven leaves.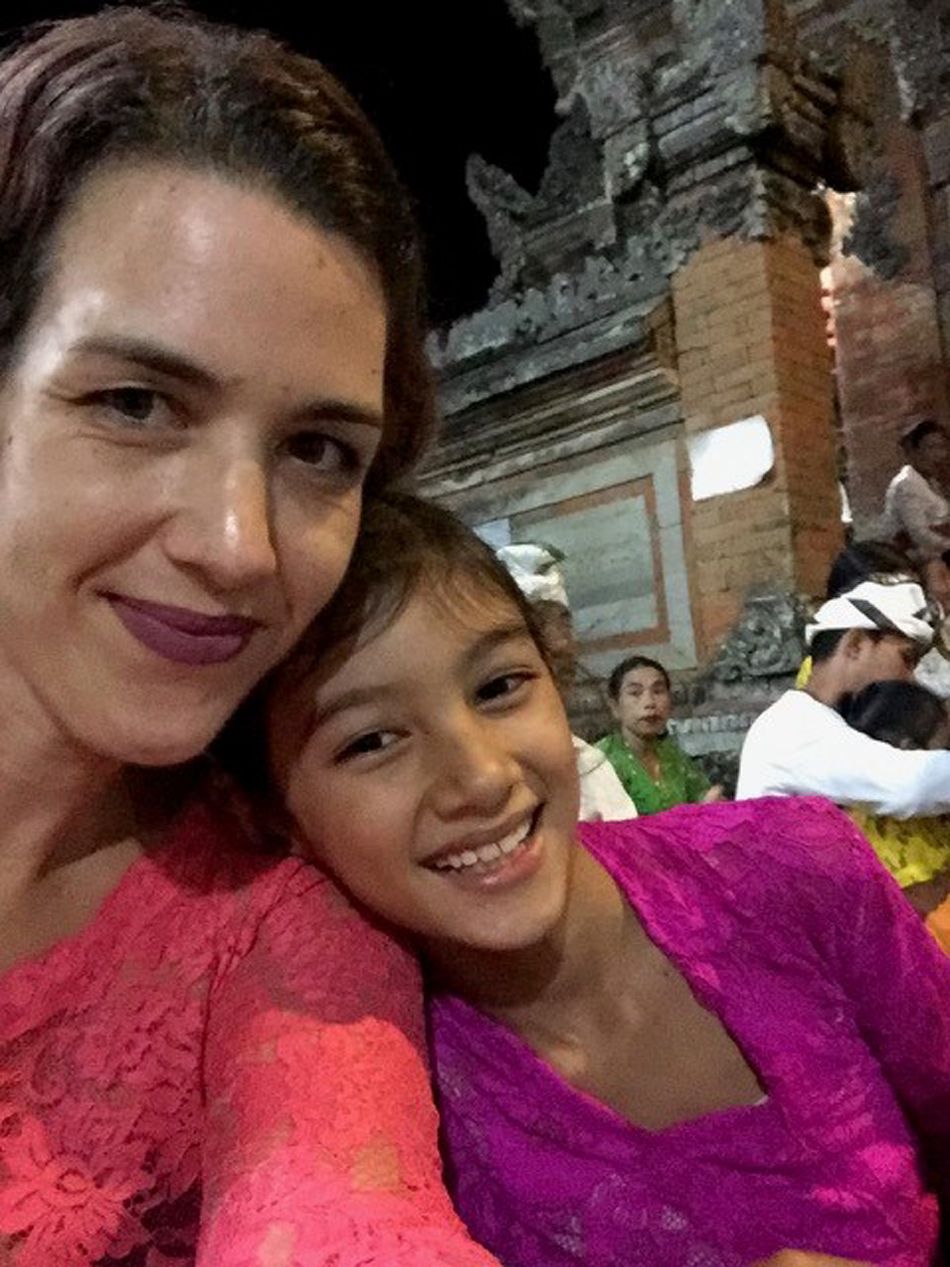 Hannah Black-Wijana (Collect/ PA Real Life)
Now planning to open a martial arts school on the island, Hannah, who met her husband during a teaching trip to Bali, said:
"Ongky literally swept me off my feet."
"At first, I thought he was quite shy and reserved , then his kind nature and generosity won me over – not to mention he was very handsome."
"I was only supposed to be in Bali for a few months before travelling to Thailand, Cambodia and loads of other places in Asia."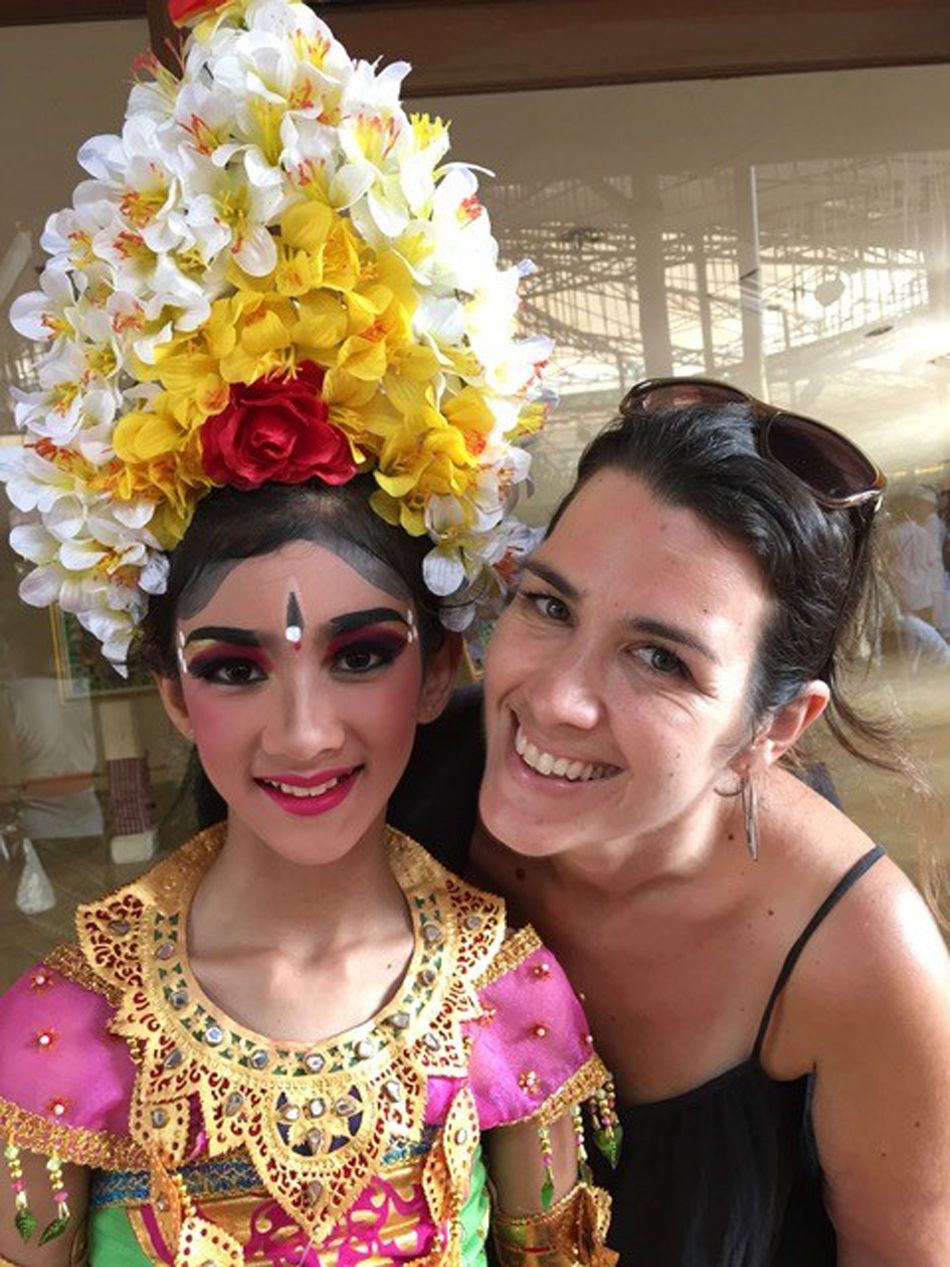 Hannah and Lola (Collect/ PA Real Life)
She added:
"But within a few weeks of meeting Ongky, I was like, 'Nope, I'm staying – he's the one.' It was such a whirlwind romance. Just short of three months after we met, we married, and we haven't looked back. "
Born in New York, Hannah moved back to her mother's hometown Castletown on the Isle of Man as a teenager, before graduating with a fine art degree from London's prestigious Central Saint Martins University of the Arts in 2002.
Next came an internship on the art desk at The Natural History magazine in New York, where she worked her way up to become art director.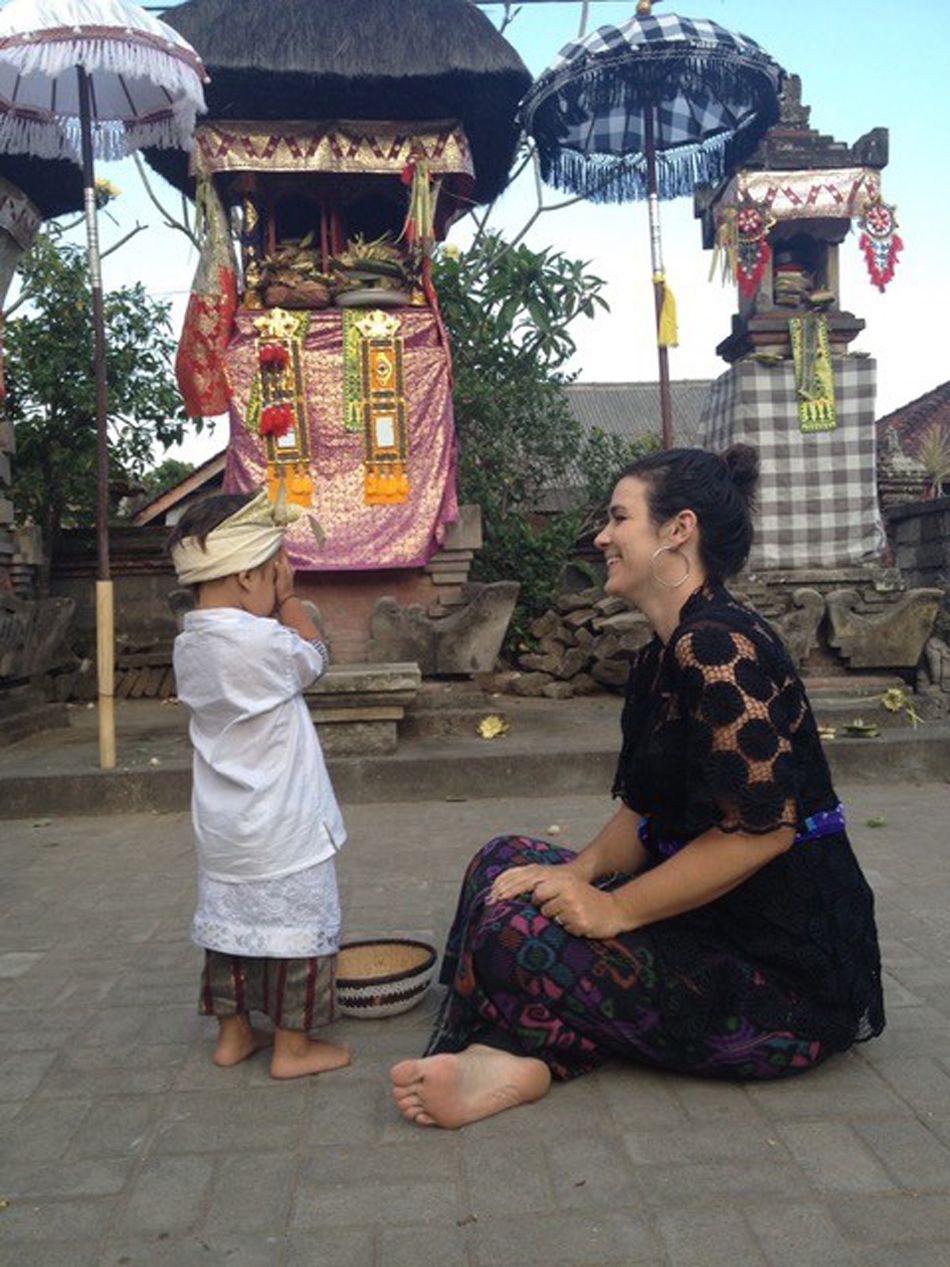 Hannah and Marlow (Collect/ PA Real Life)
But she gave it all up, as she had "itchy feet," saying:
"I'd always wanted to see the world and was fascinated by Asia, because it was so different to anywhere, I'd ever been."
Biting the bullet, Hannah studied for a TESOL certificate – a qualification enabling her to teach English while she travelled – and in May 2006 arrived in Bali, the first stop on her adventure which, after meeting Ongky, also became her last.
"I loved it. Bali is a magical place where magical things happen."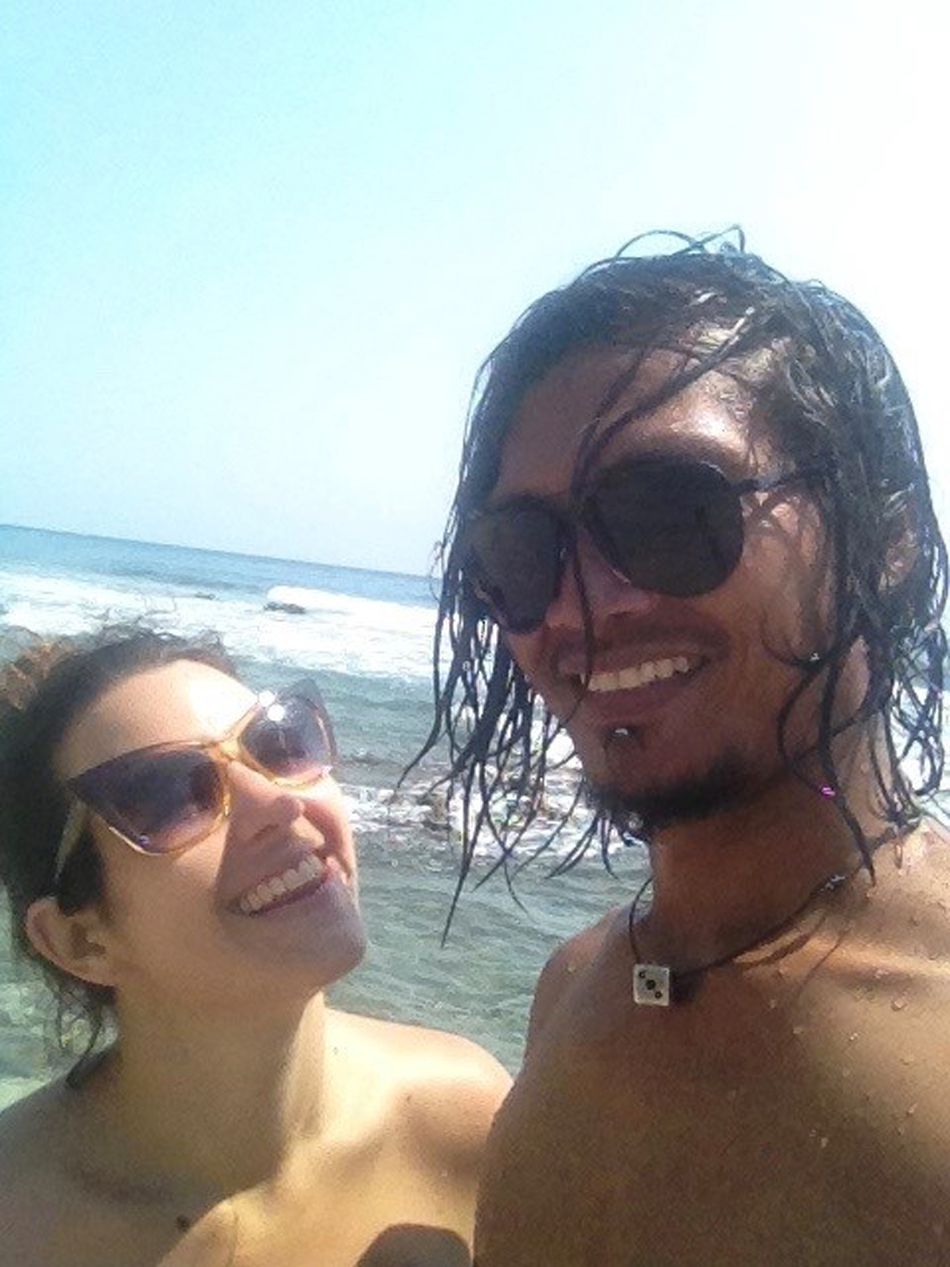 Hannah and Ongky (Collect/ PA Real Life)
And in June a friend who was dating a local man near Ubud, on the island, introduced her to Ongky, who speaks English.
Hannah said:
"She told me, 'I've spotted this really tall man in the village who I think you'd quite like'."
"Height was an important factor for me as I'm 5ft 7in. But she told me this man was 6ft, so I thought, 'Why not?'"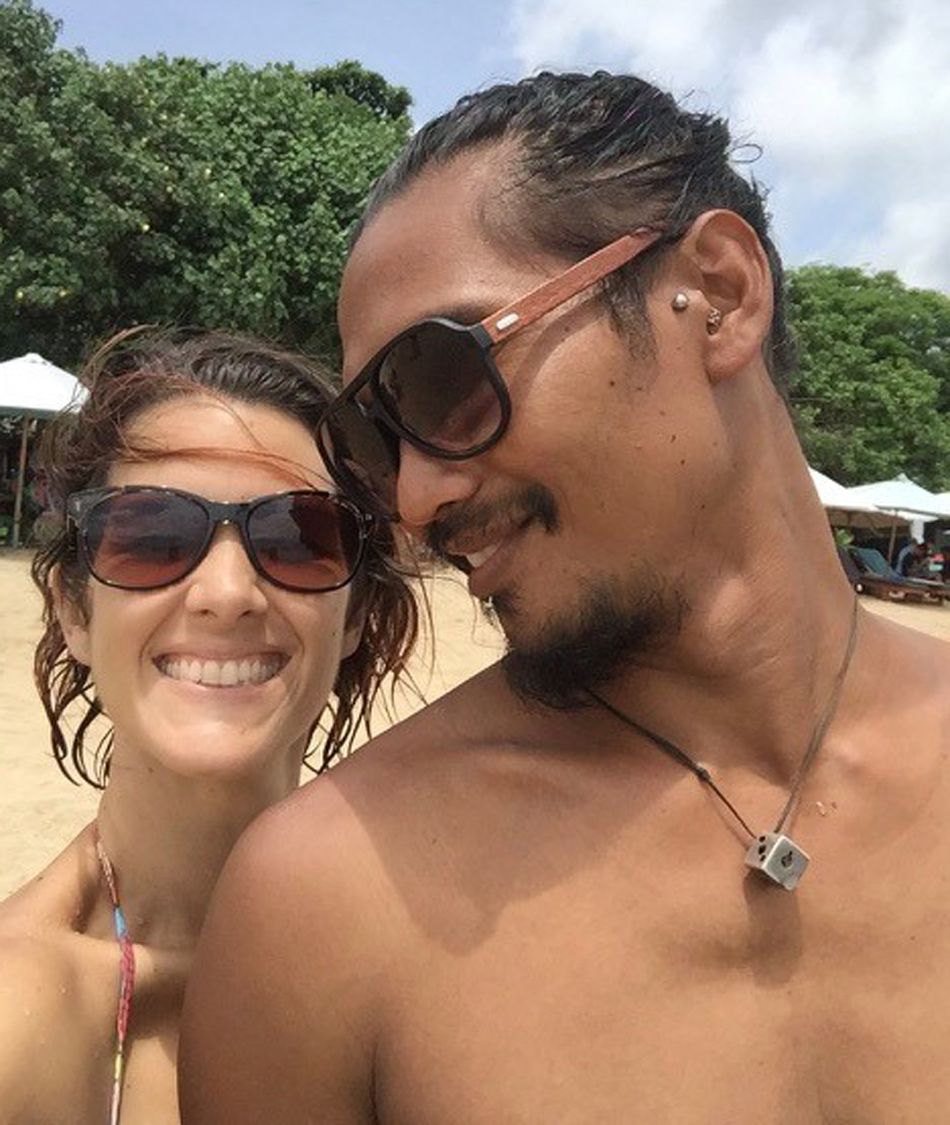 Hannah and Ongky (Collect/ PA Real Life)
And when they met the next day she was immediately smitten.
"As soon as I saw him, I was struck by how handsome he was."
"He had the kindest face and the best smile.We had a few drinks and we got on really well. Then he went to leave, without asking for my number, so I said, 'Aren't you going to ask for my number?' and he did!"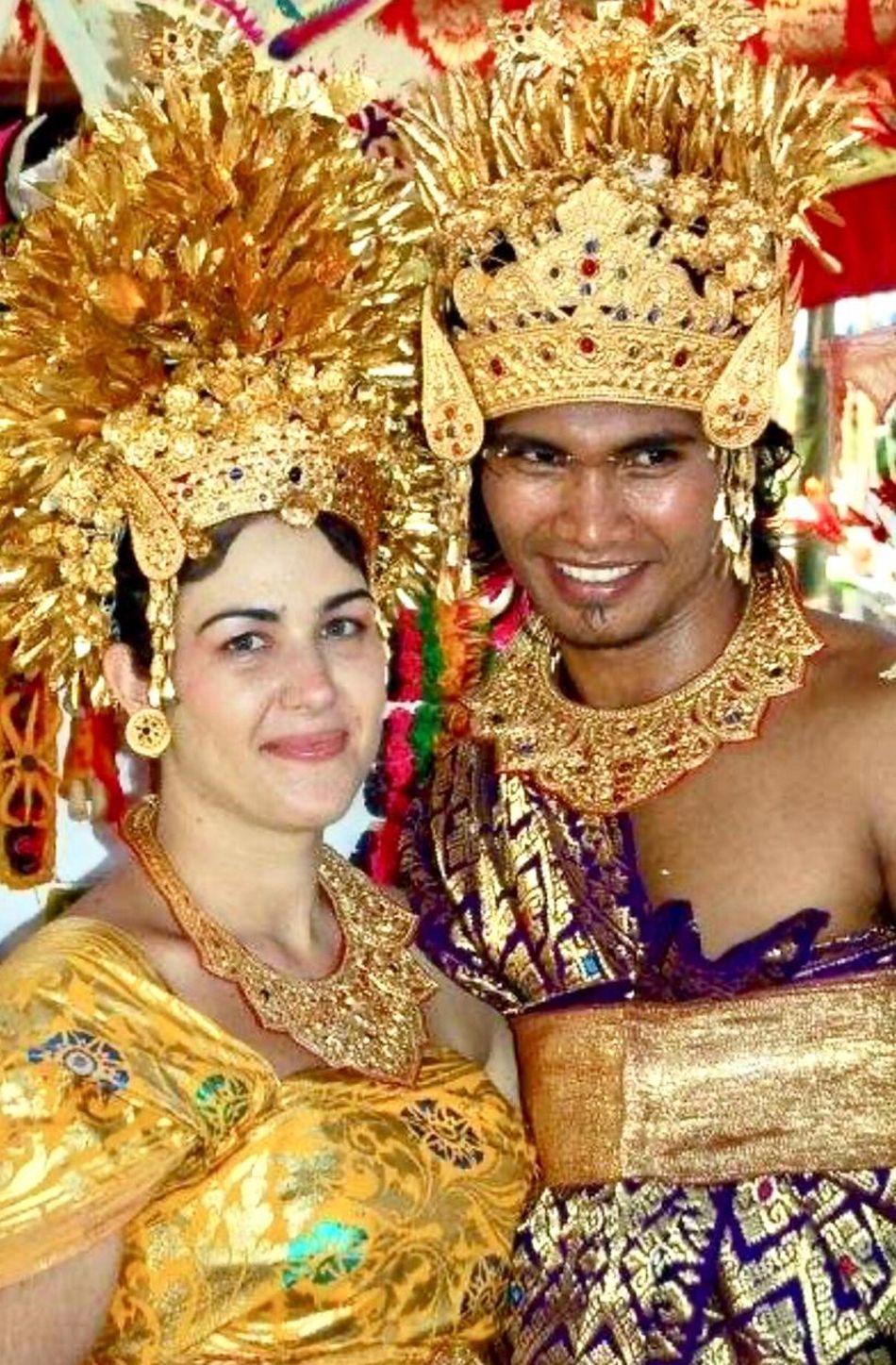 Hannah and Ongky (Collect/ PA Real Life)
The following day, the pair had dinner at a local market.
"He came to pick me up on his moped and when he was walking towards me, I was just taken with this feeling that he was the one."
"It was so strange, because I'd never felt like that before in my life. There was something about him – how calming he was and the twinkle in his eye – that just made me fall for him."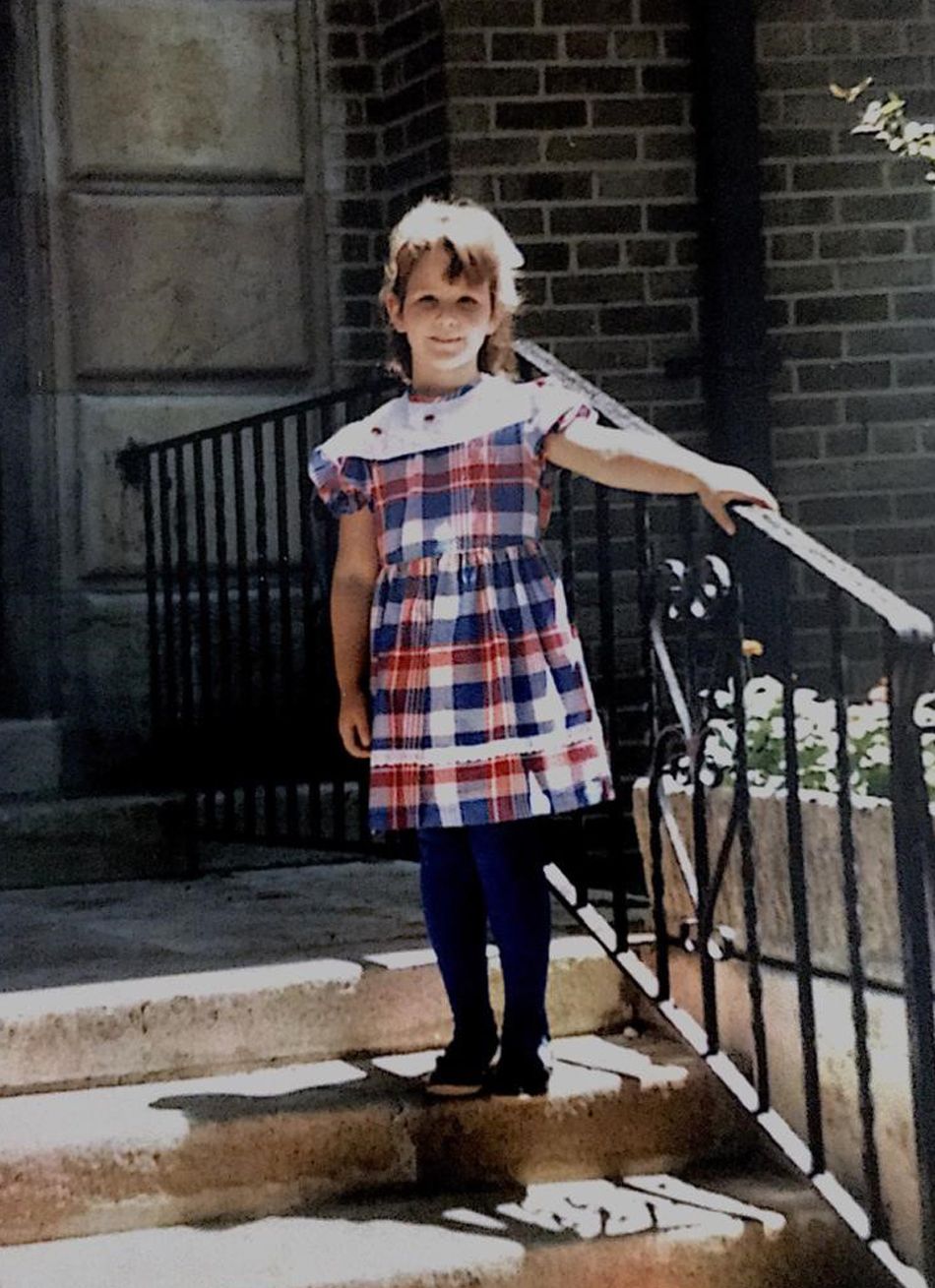 Hannah Black-Wijana (Collect/ PA Real Life)
And within weeks of meeting the couple agreed to marry – without any elaborate proposal or engagement ring.
"Ongky was due to go to Hawaii for two months in September to work as a stone carver, so we decided to make it official before he left."
Following Balinese tradition, the couple asked Ongky's parents what would be a good day to marry on.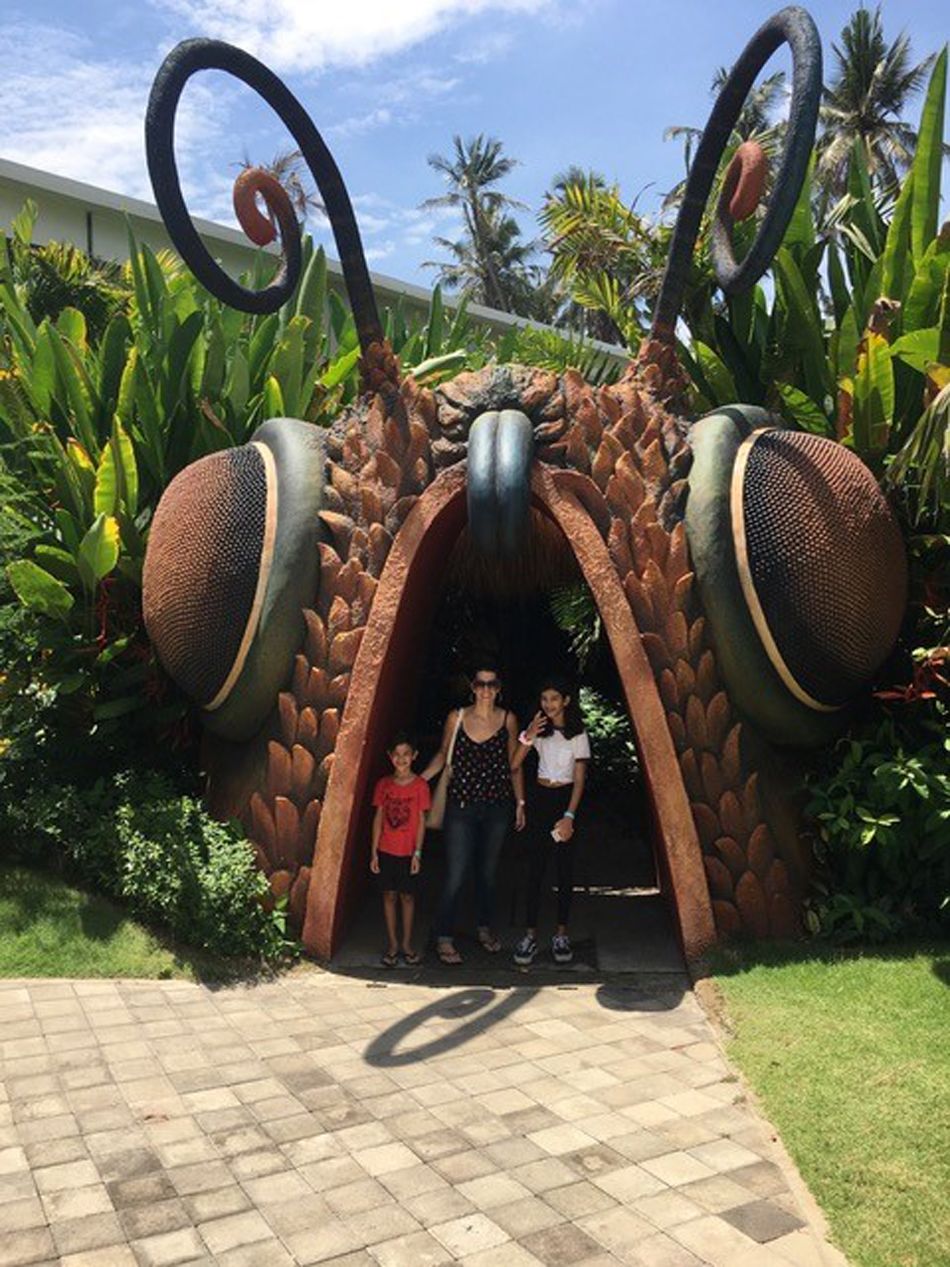 Hannah and her family (Collect/ PA Real Life)
"In Bali, people believe there are good days and bad days so, we had to ask his parents which they thought would be a good day."
Then, they sought approval from the head of the village, who agreed they could marry providing Hannah converted to Hinduism, which she did, so the first part of their wedding was set for September 13.
"We had our wedding over two separate dates because there were so many ceremonies."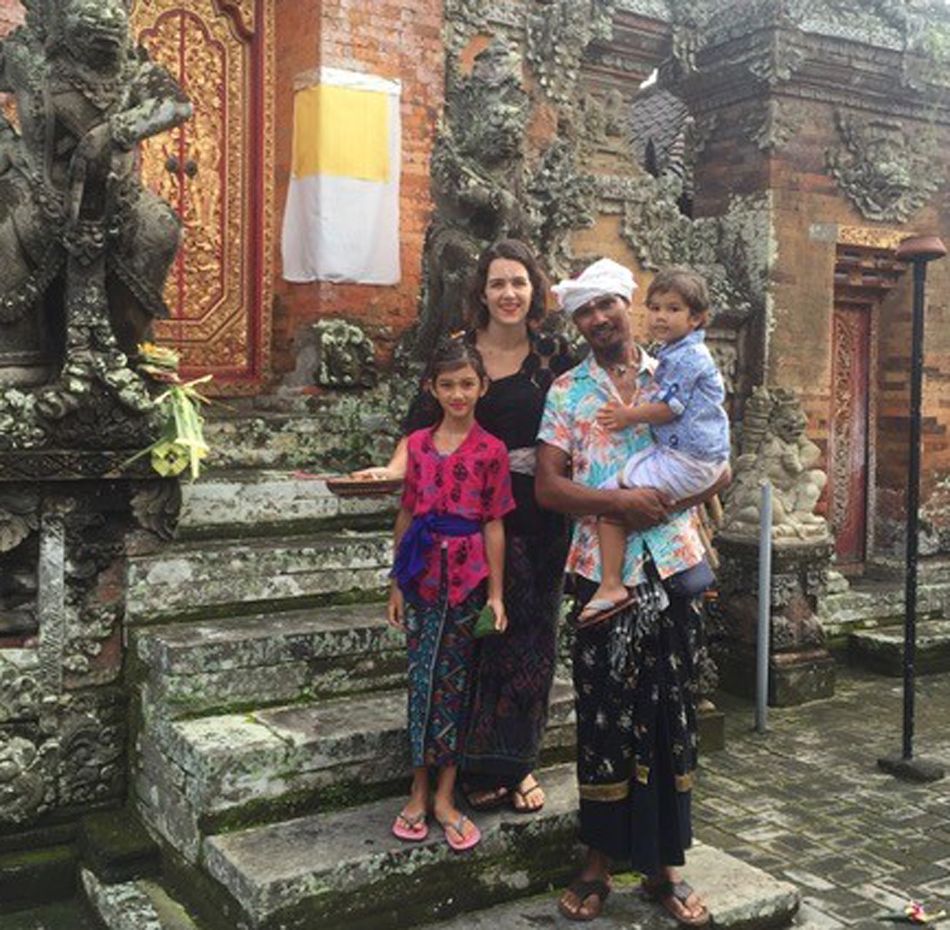 Hannah and Ongky with Lola and Marlow (Collect/ PA Real Life)
"The first was in September, with the second part in February, the following year – which my parents attended."
"When I first told them I was getting married, they said, 'Yes, okay, sure you are!'."
"When I told them I was serious they thought I was crazy but were supportive and said they'd come to the February part."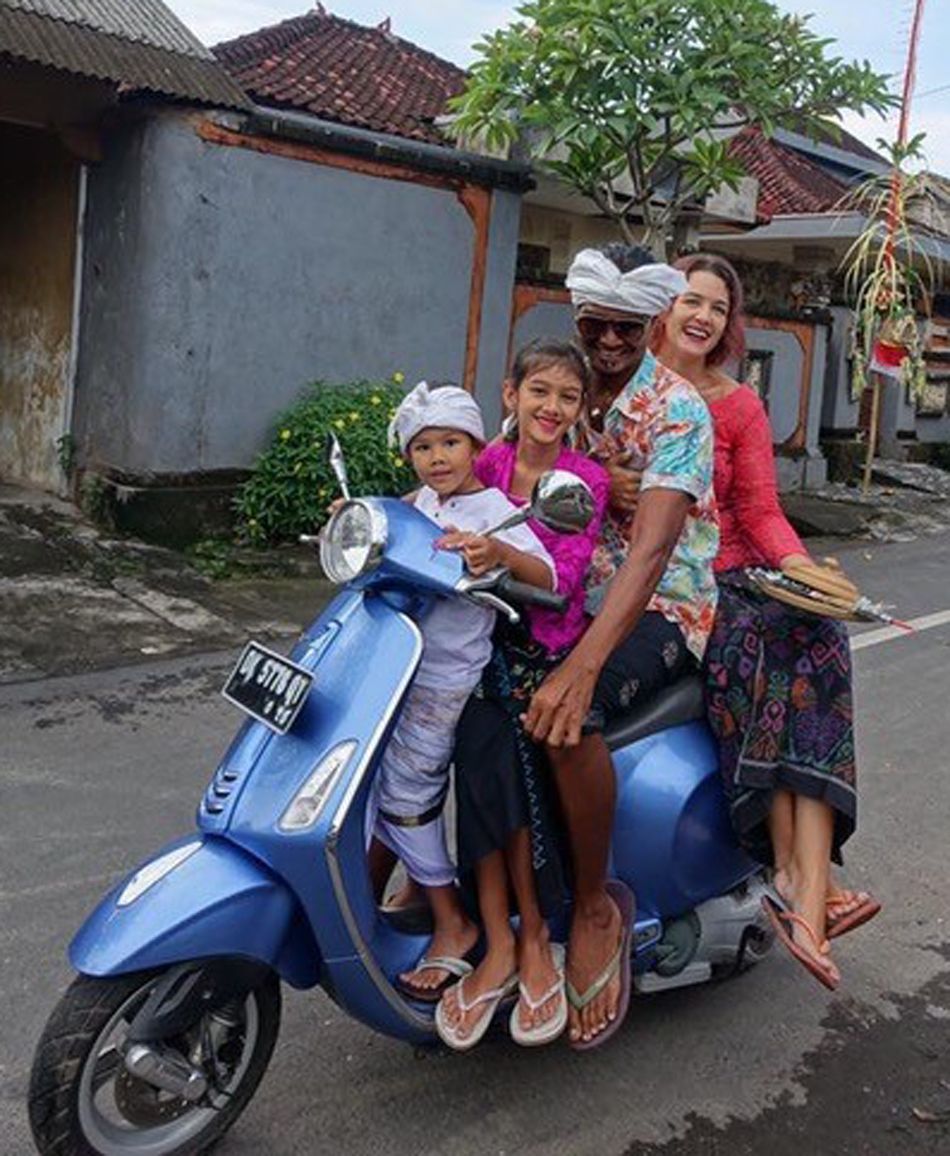 Hannah and her family (Collect/ PA Real Life)
At the September wedding at Ongky's family compound, Hannah wore a sarong and a kebaya – a traditional Indonesian blouse-dress.
"It was a really relaxed day, with about 100 people but, unlike UK weddings, the guests could just wander in and out during the day drinking tea and coffee."
"There were lots of different ceremonies and lots of incense being wafted around. I wasn't completely sure what was happening, but the older generation tell you want to do, and you just have to follow suit."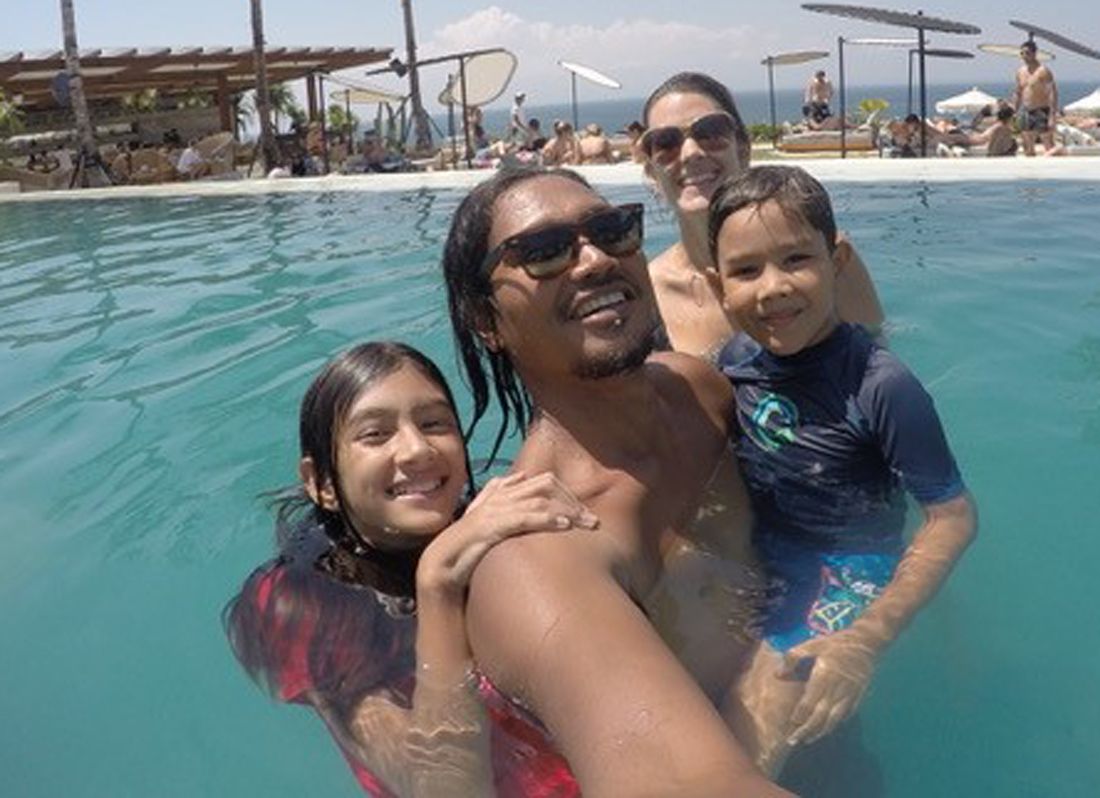 Hannah and her family (Collect/ PA Real Life)
She added:
"There was a part of the day where we had to pretend to sell stuff at the market and another part where Ongky had to spank me with a whip made of woven leaves!"
But further ceremonies were required for Hannah to become an official member of Ongky's family, so their second marriage service on February 28, 2007 was conducted by the village high priest.
"There were a lot more ceremonies where I wasn't sure what was happening."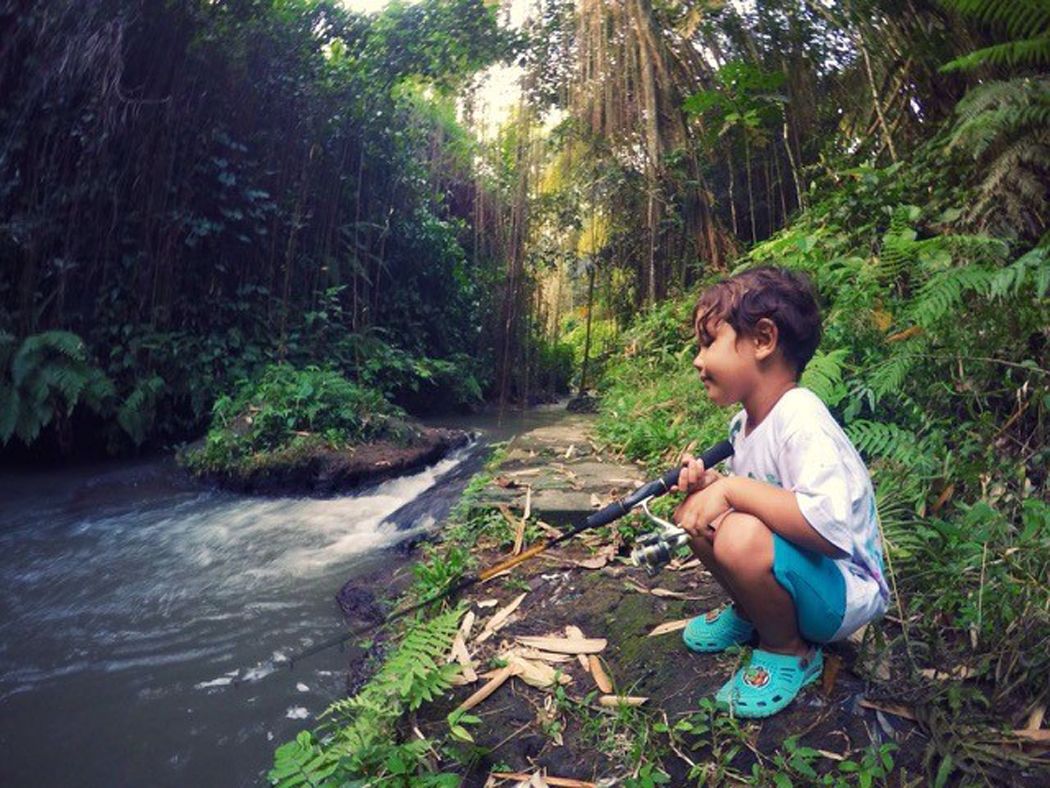 Marlow at a river (Collect/ PA Real Life)
She added:
"I remember my mum turned to me and asked, 'Are you married yet?' All I could tell her was that I wasn't entirely sure!"
Married life on Bali fitted Hannah – whose parents have now built a house on the island to use when they visit – like a glove and she and Ongky had two children, Lola, 12, and Marlow, seven.
"Bringing up children here is just amazing."
"It's a tropical paradise. We've got amazing waterfalls and beaches and it's hot all year round, so there's just endless amount of time to be outside."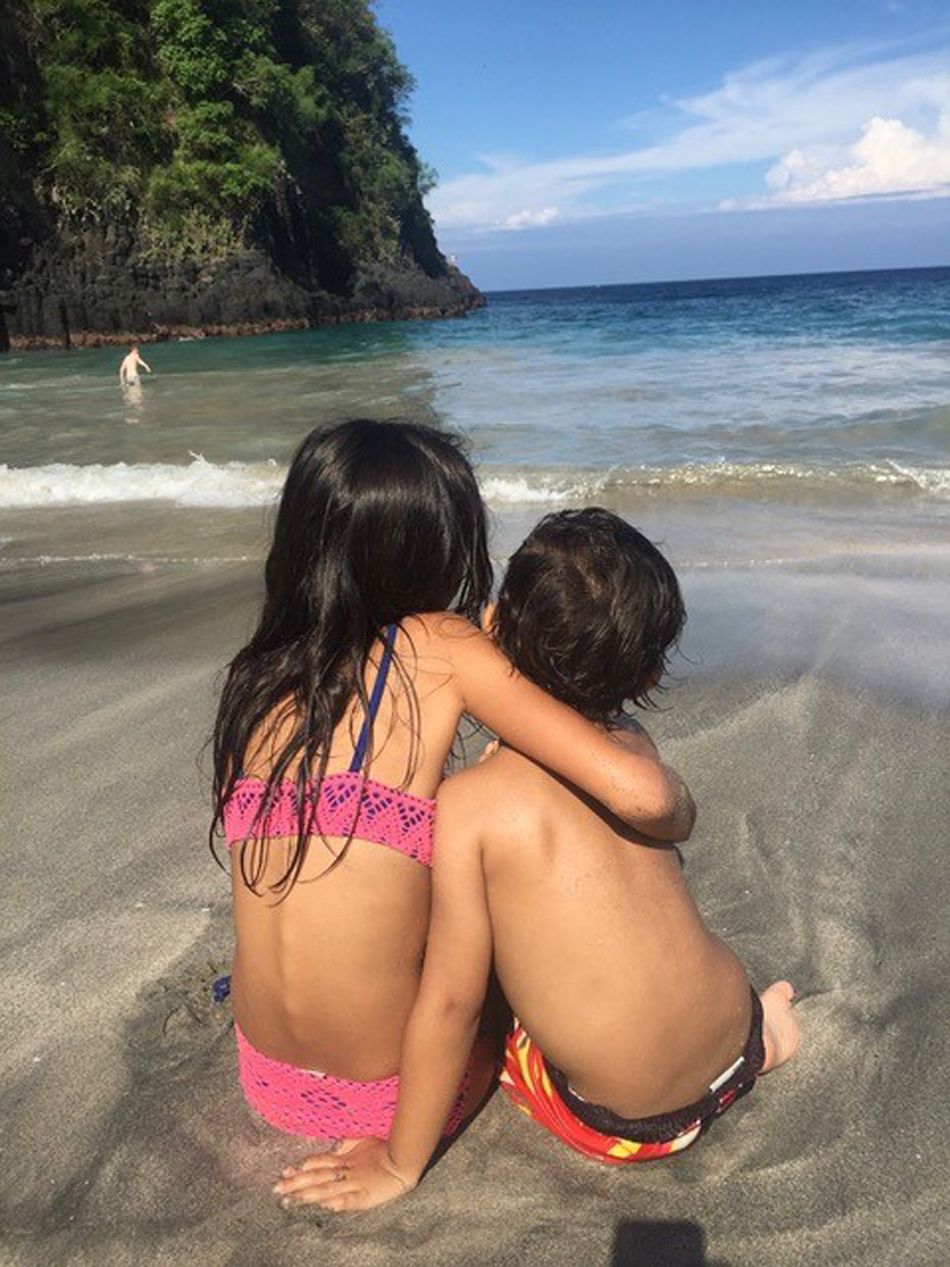 Lola and Marlow (Collect/ PA Real Life)
But living a simpler life has not dampened Hannah's work ethic.
In 2017 she took over a travel website, aiming it at families visiting the island, offering tips, tricks and advice such as what to do if you get 'Bali belly' – gathering 41,000 social media followers across Facebook and Instagram in the process.
"People expect Bali to be this gritty third world country, but that's simply not the case."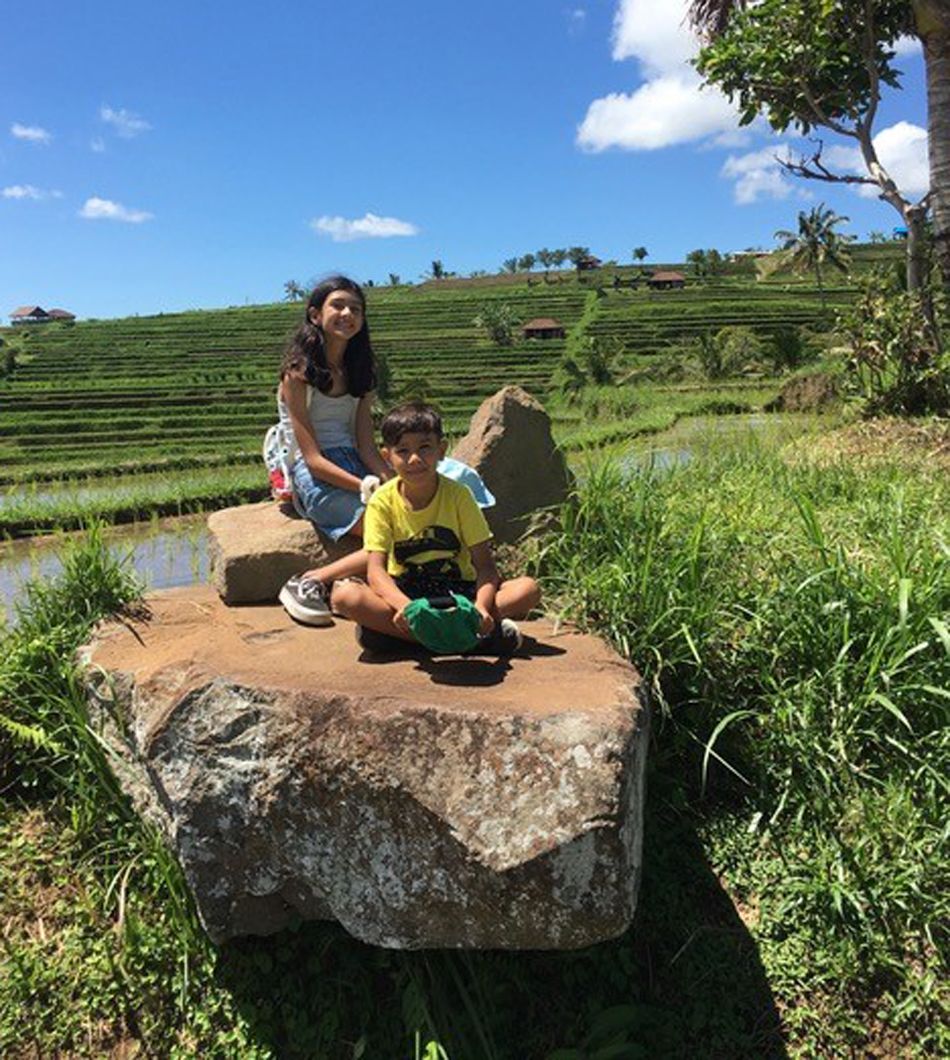 Lola and Marlow (Collect/ PA Real Life)
Hannah continued:
"I wanted the website to ease parents' fears and answer questions like, 'How do you make sure you don't get ripped off?' I make sure that, for people visiting for the first time, I'm here to help!"
And her entrepreneurial ventures have not stopped there.
Hannah now hopes to open her own martial arts centre – offering classes in Mutai , jujitsu and circuit training for locals and expats.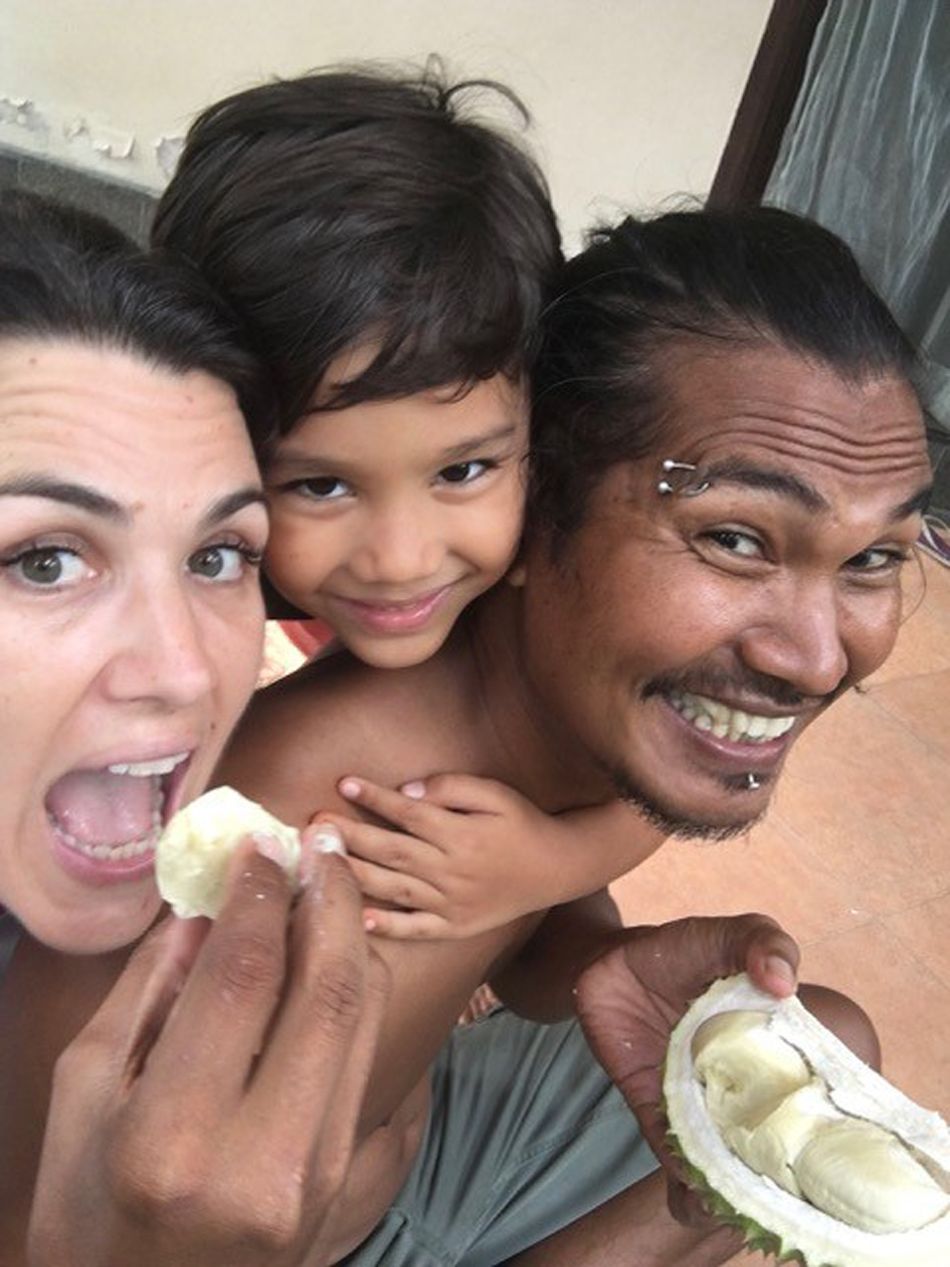 Hannah and her family (Collect/ PA Real Life)
Celebrating her 14th wedding anniversary with friends and family in Bali in September, she has no regrets about her "life of contrasts."

She said:
"I've never been a planner, but there have been moments, where I've thought, 'What am I doing?' Still, I'm a free spirit and enjoy riding the rollercoaster of life."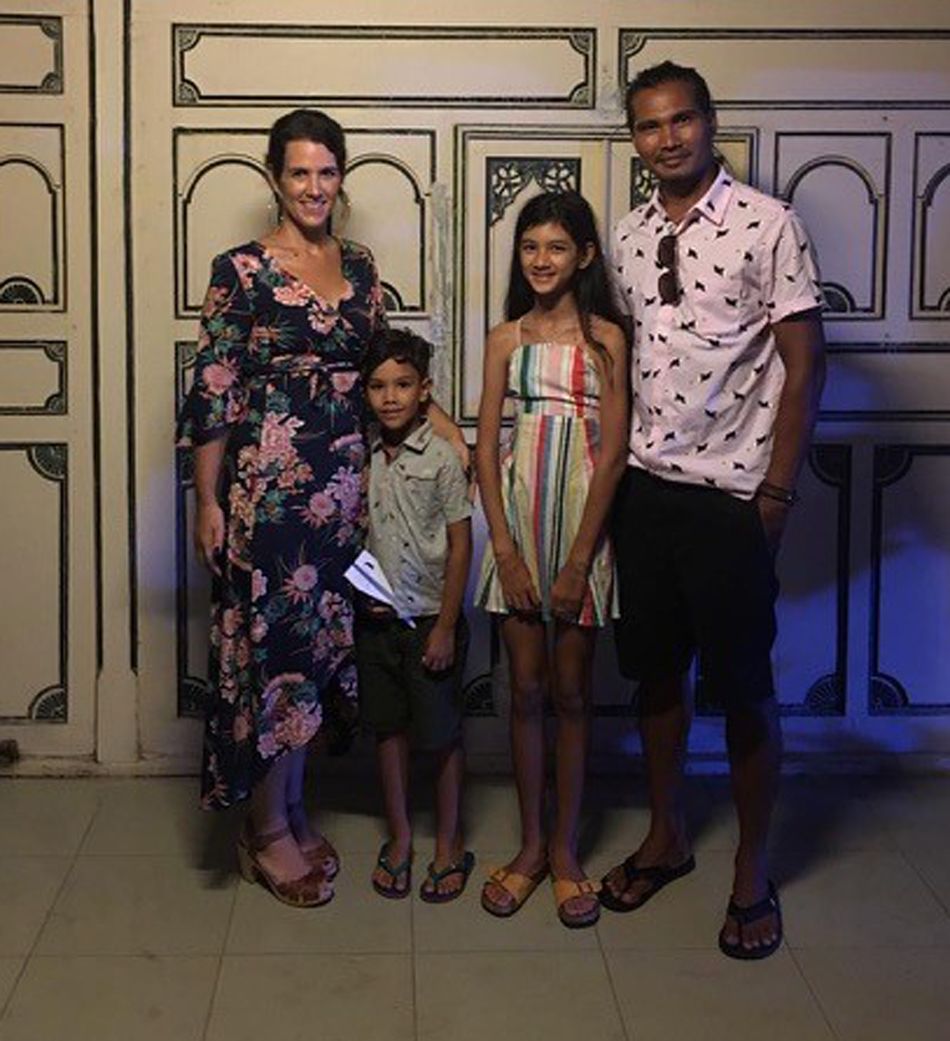 Hannah and her family (Collect/ PA Real Life)
She concluded:
"I've got an amazing husband, two beautiful children and we live in paradise. I couldn't ask for anymore."
To find out more visit Instagram @thebalifamilyguide