A woman with albinism who was bullied mercilessly as a child is now carving a name as a successful model – dubbing herself "the first albino influencer" after racking up 20,000 Instagram followers.
---
Growing up, Jennifer Rhodes, 34, often felt "alone and hopeless" because of her condition, which means she lacks the skin pigment melanin, affecting her eye, skin and hair color.
Despite her African American heritage, she is "ghostly white" with a full head of blonde hair – which made her the target of school bullies, who would run away from her in the corridors.
For years, she felt like "the only person in the world" with the condition – until she discovered the charity National Organization for Albinism and Hypopigmentation (NOAH) aged 15.
Buoyed by their support, she found the confidence to start giving beauty tutorials to friends, who encouraged her to upload them to social media – where her follower count began to skyrocket.
Now a full-time influencer, Jennifer, of New York City who is in a relationship with hip hop artist Jahron Black, 25, said: "Growing up, I felt I was the only person with albinism in the world."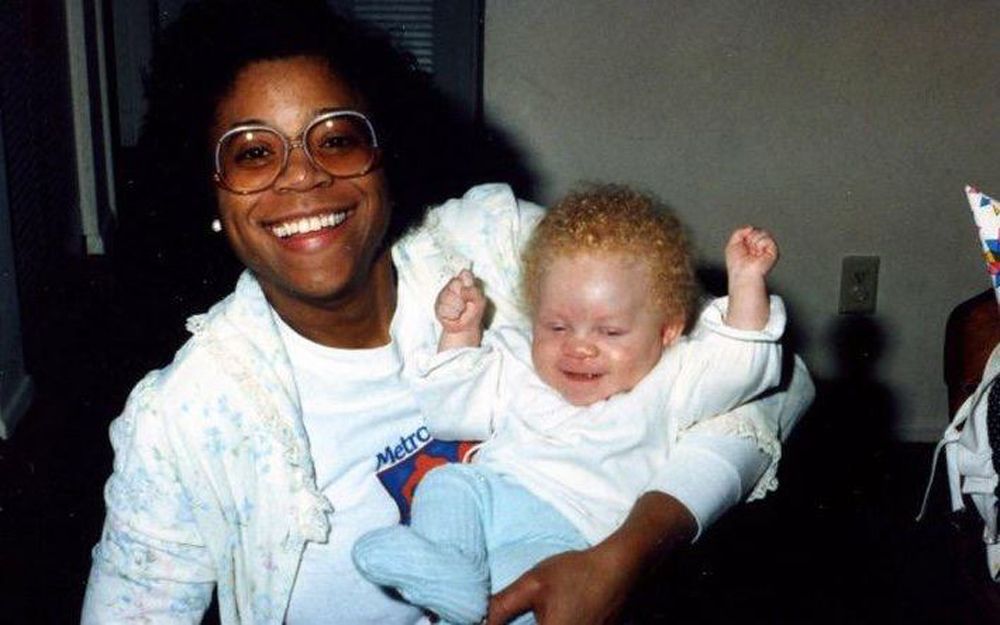 Jennifer with her mother, Joyce (PA Real Life/Collect)
"At times, it felt like I didn't belong to any community. Kids would run away from me in the corridors as if I were some sort of monster," she continued.
"Now, I hope people struggling with their albinism can see me, and the life I have, and know that they can do whatever they dream of."
Jennifer – who has two children, Amaya, 10, and Jibreal, eight – from a previous relationship, grew up questioning why her complexion was completely different to that of her siblings, Kamilah, 41, Liana, 39, Dennis Jr., 37, and twins Jacqueline and Jordan, 31.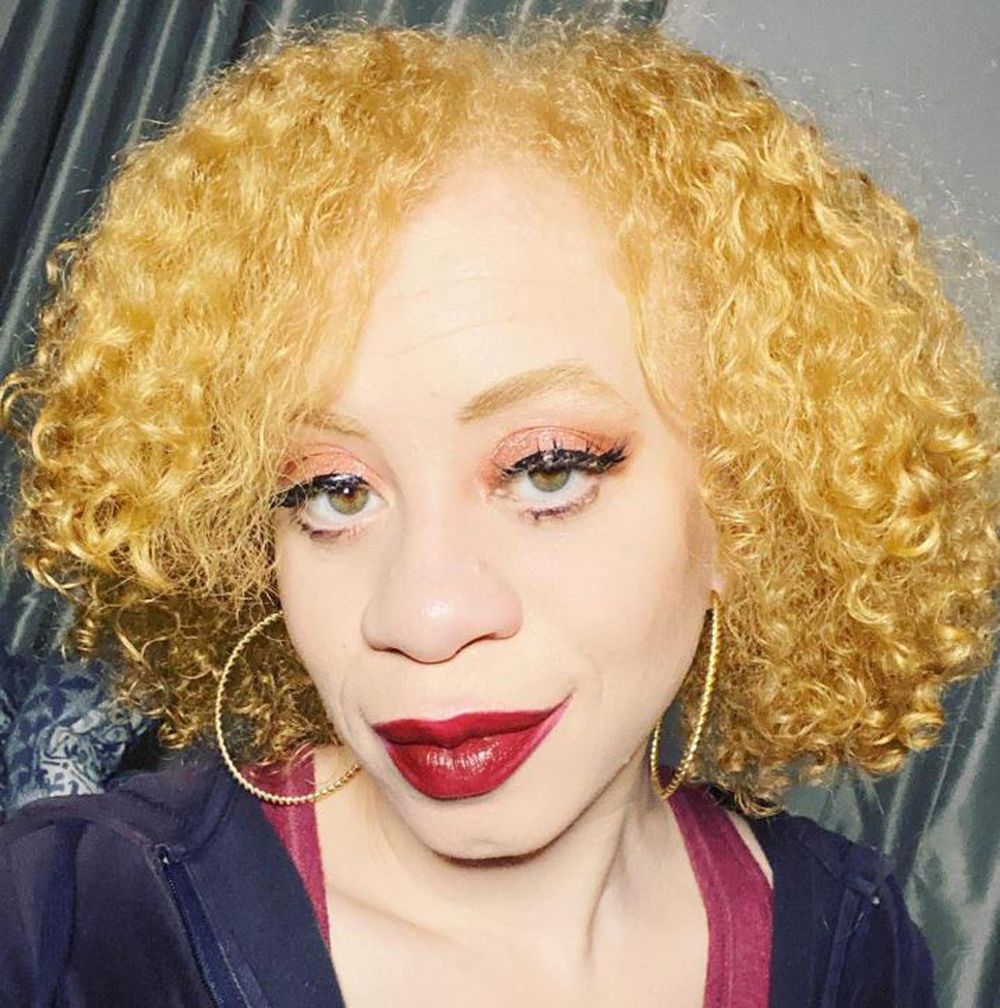 Jennifer has over 20,000 Instagram followers (PA Real Life/Collect)
She continued: "All my siblings have brown skin and I always wanted to know what happened – why was I different? Why was I white and blonde?
"Lots of people, including myself, just couldn't understand it. They'd point in the street and say horrible things."
When broaching the topic with her parents, Dennis Sr., 68, a former insurance broker, and Joyce, 67, a retired doctor, Jennifer, who was diagnosed with albinism at birth, was told she was simply "born that way."
The condition, caused by faulty genes, affects one in 17,000 people in Europe and the U.S., according to the NHS.
But, while her albinism was not spoken about much at home, at school it had the opposite effect – it was all anyone could talk about.
"I was teased a lot – taunted for 'not really being black,'" she explained.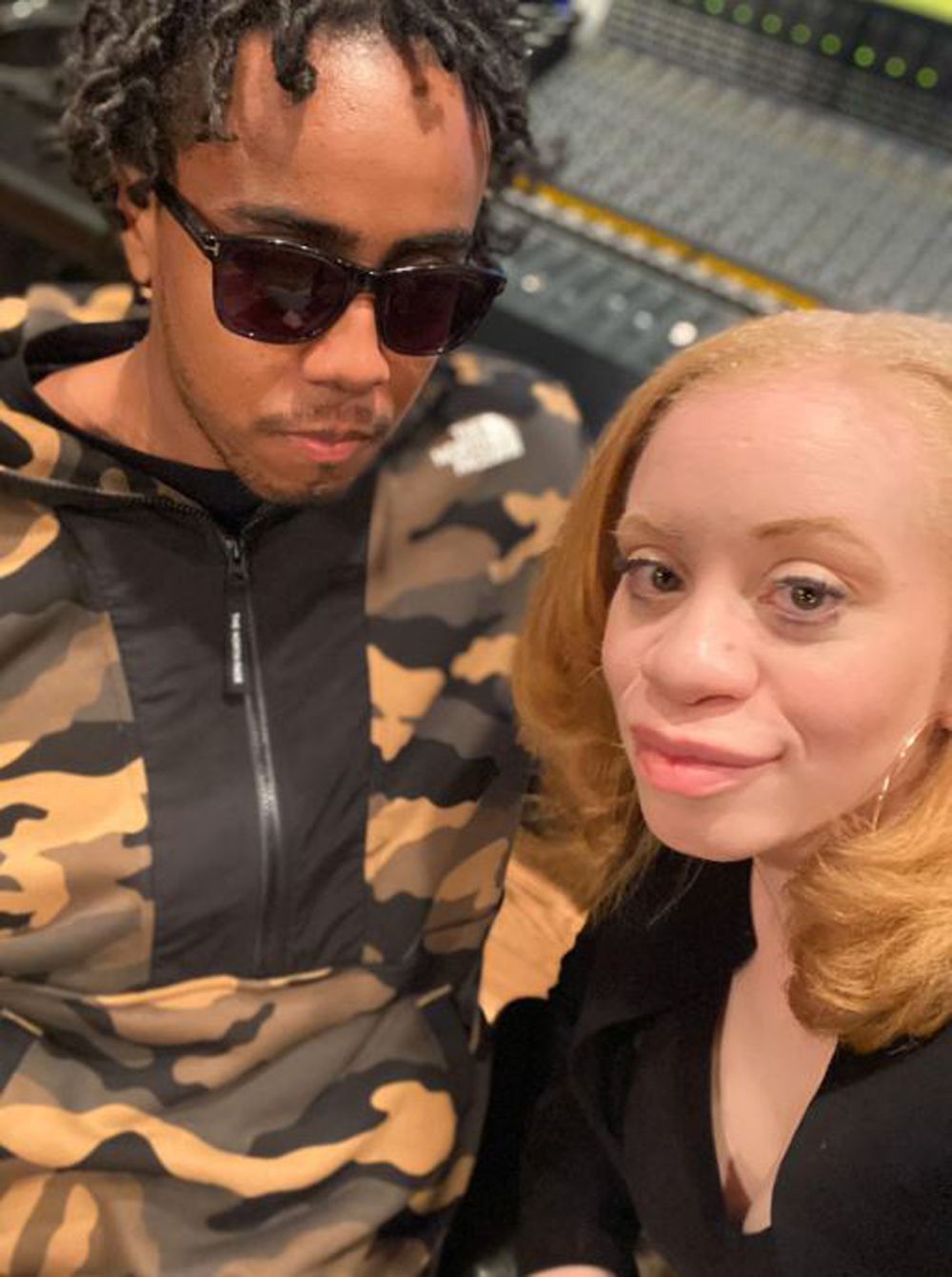 Jennifer and her boyfriend (PA Real Life/Collect)
As she reached her teens, Jennifer took to researching her condition herself.
At her local library, she would pore over encyclopedias, determined to find out more about albinism.
Then, aged 15, she came across the NOAH website, traveling to their convention in Chicago shortly after, so she could meet other people like her for the first time ever.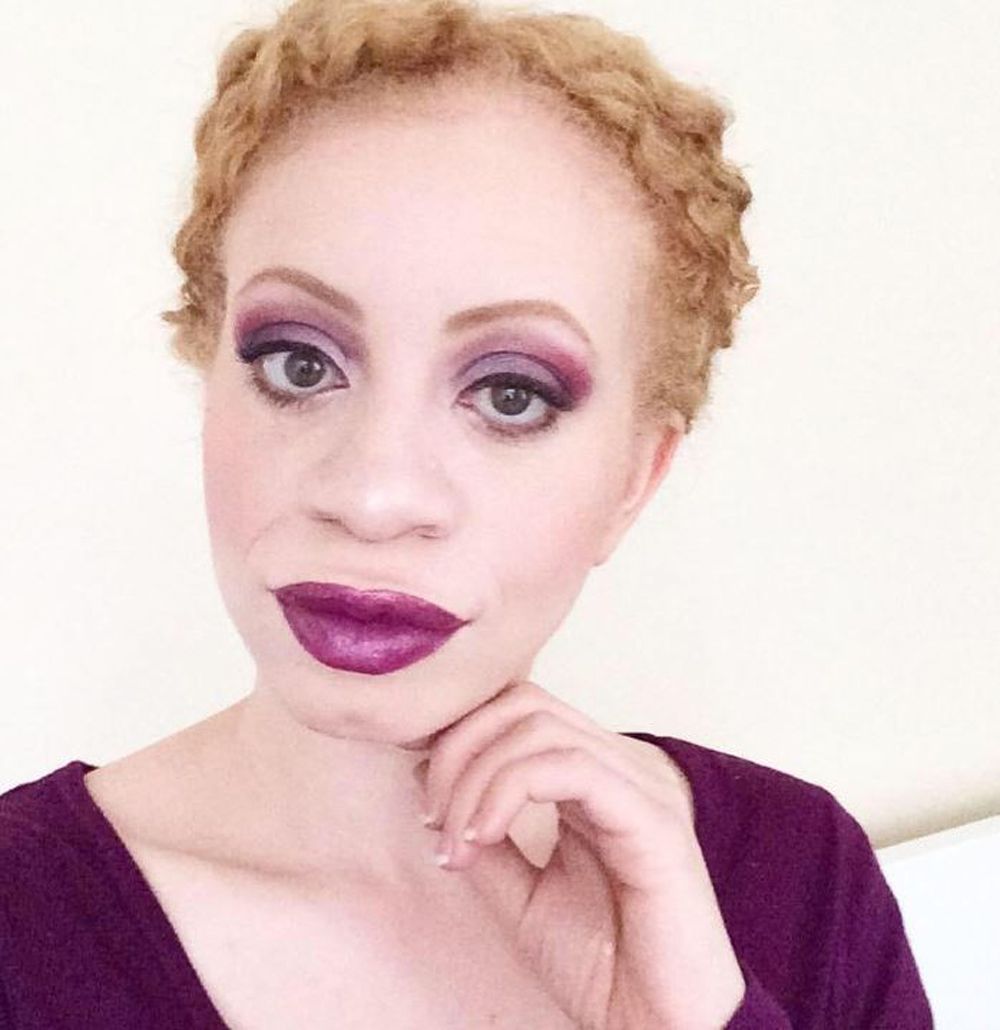 Jennifer kickstarted her influencer career after giving friends makeup tips (PA Real Life/Collect)
"It was a real turning point for me – to finally see other people who looked like me and could talk about the same experiences I'd had," she added. "I met people there that remain lifelong friends."
Building up a network of friends with albinism, as she reached her 20s, Jennifer's pals started turning to her for makeup advice.
"I was training as a makeup artist at the time," she continued. "It was so hard back then, knowing what colors to wear for such a fair complexion."
"You couldn't just flick through a magazine and see what brands or style worked for you – albinism wasn't represented at all," she continued.
"There was a lot of trial and error, but my friends were so impressed with my tips they suggested I post video tutorials online so other people could benefit."
From there, Jennifer – whose condition means she is hypersensitive to the sun and so must wear SPF 50+ every day, or cover up completely – took to vlogging via YouTube, where her videos would rack up thousands of views, prompting her to share them to Instagram, too.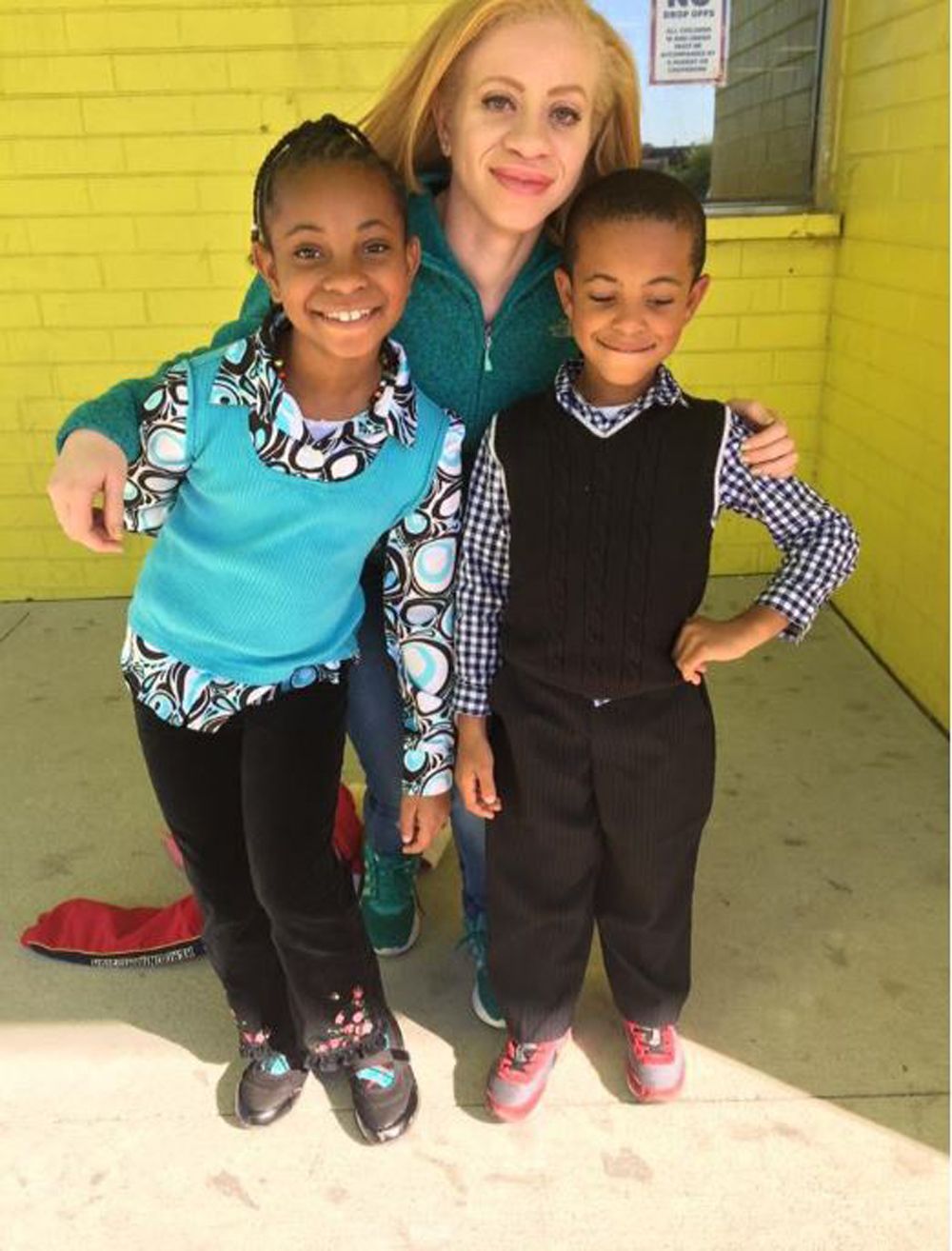 Jennifer and her children, Amaya and Jibreal (PA Real Life/Collect)
"Back then it was called vlogging, now it's called influencing – I was an influencer before they'd come up with a name for it," she said.
"It was a natural transition really, but it wasn't until the past two years that it really started to take off."
Amassing more than 20,000 followers by the end of 2018, Jennifer found herself being approached by brands such as Venus, Colour Pop, and Covergirl to share their products.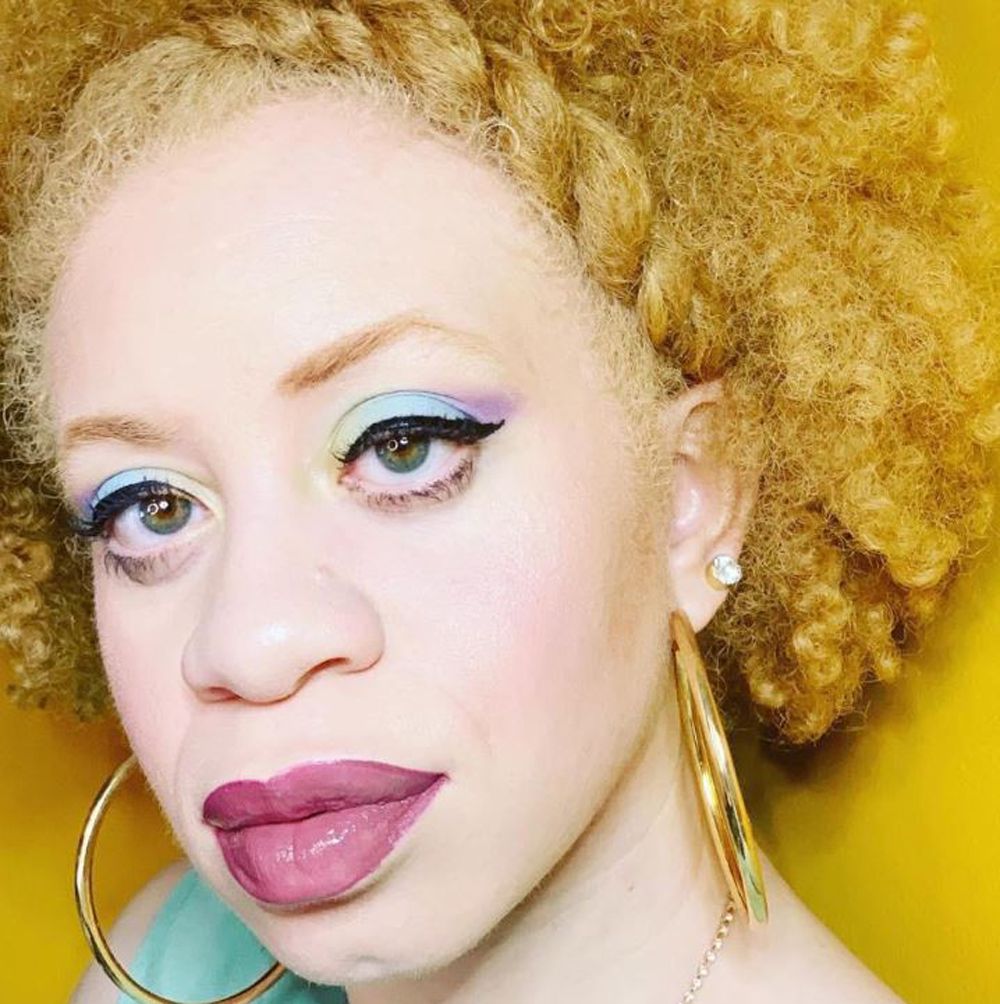 Jennifer has albinism, a lifelong condition that affects the color of eye, skin and hair (PA Real Life/Collect)
"When Covergirl got in touch and asked me to review their products on my Instagram, it was a real 'pinch me' moment," she added. "They were the first brand of makeup I ever used.
"I'd love to be part of a big campaign for the likes of Maybelline one day – that's the dream."
And it is not just online that Jennifer's looks demand attention.
She said: "I still get approached by people because of my looks – sometimes it's funny, sometimes it's creepy.
"When a guy runs down the street asking for a photo shouting, 'I've never seen an albino in real life' – that's not okay. Likewise, when I've been compared to Michael Jackson in the past, because of my skin.
"But when a photographer says he wants to photograph me, that's a different story."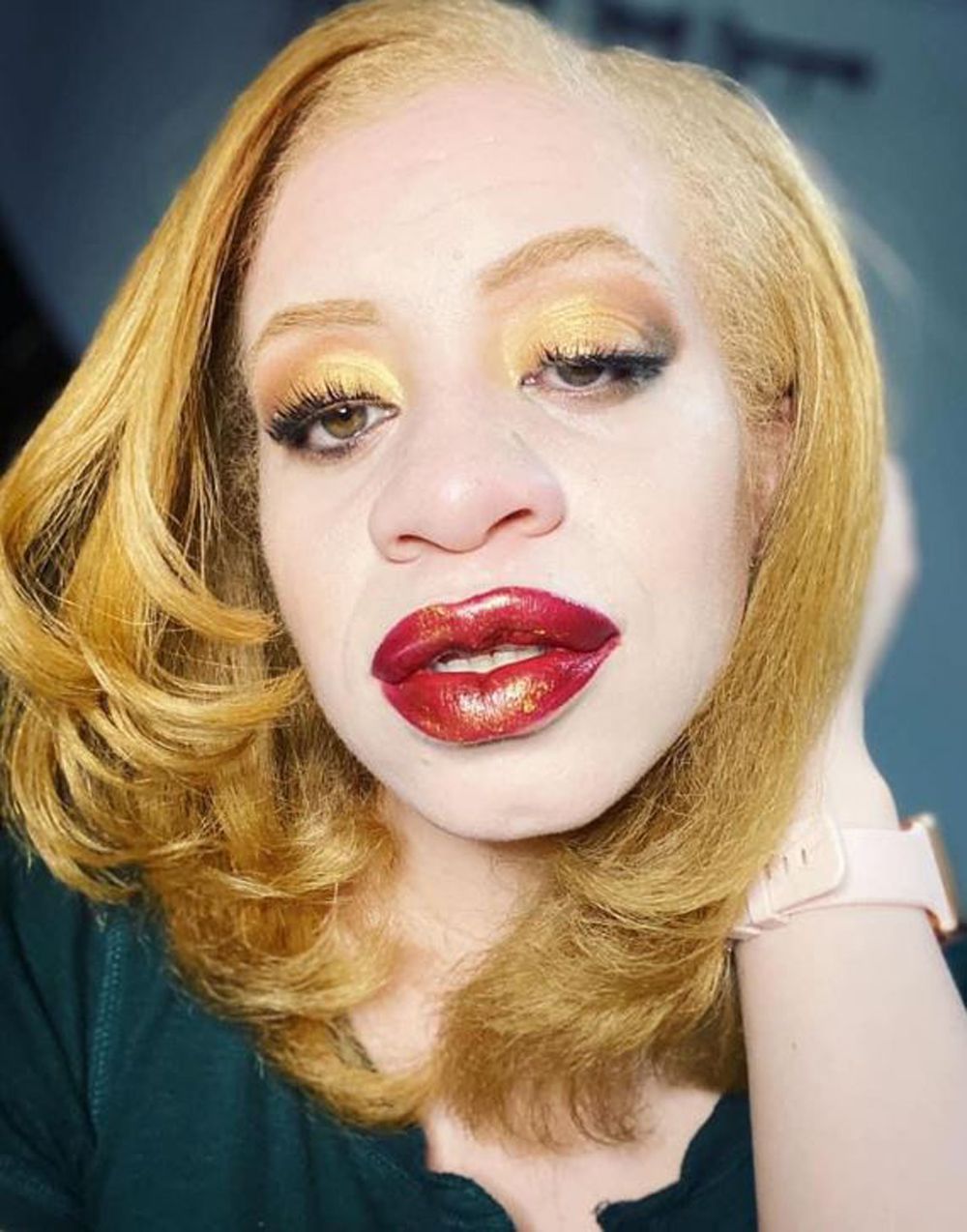 Jennifer has racked up over 20,000 Instagram followers (PA Real Life/Collect)
Sharing her story in the hope it will inspire others, Jennifer said that the most rewarding part of her influencer status is when parents of children with albinism reach out to her.
She concluded: "I really like hearing from parents who haven't got a clue what to expect when their child grows up.
"They can see me and the work I do, and know their children have the same opportunities as any other kid – they just have to be encouraged to seize them."